Inside the paradise that is the Al Wathba Wetland Reserve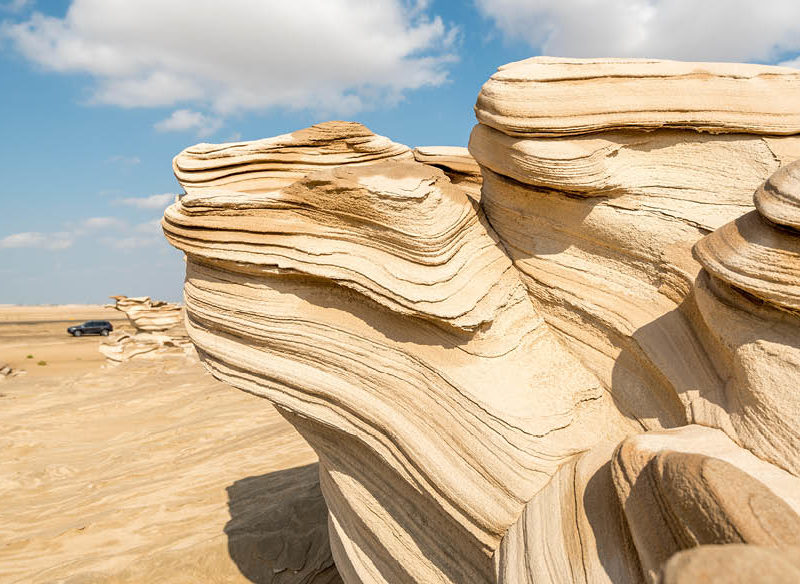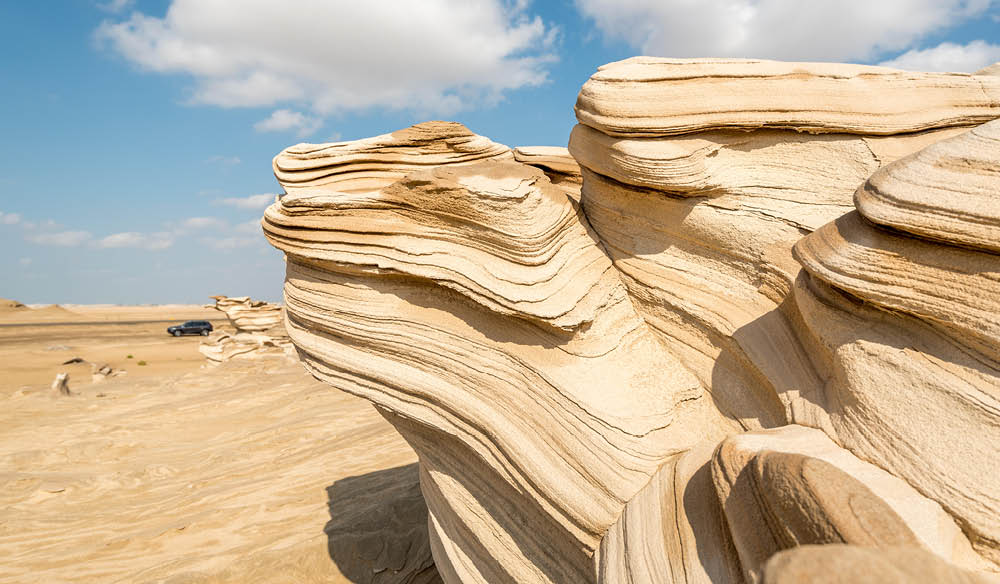 Sometimes there are wildlife sanctuaries where you'd least expect to find them; proof that you don't have to head to the planet's grand World Heritage Sites to see something truly special, writes Daniel Down.
One such place makes for a surprising spectacle indeed, perched as it is on the outskirts of the towering, glitzy Emirati city of Abu Dhabi. Just 40 minutes south-east of the centre there's the unexpected sight of 4000 gaudy pink flamingos at the Al Wathba Wetland Reserve. Even more surprising is that the five square kilometres of wetland habitat is the result of a fortunate environmental accident (if there is such a thing).
In the late 1990s the Al Mafraq water treatment facility hit capacity and flooded the surrounding land; before long reeds shot up and a flock of flamingos decided to make a go of it. In 1998 the late Sheikh Zayed bin Sultan Al Nahyan declared the newly formed wetland a protected area now home to 260 species of birds; serendipity can be a wonderful thing.
Shrimp heaven
The flamingos didn't just turn up because there was suddenly some nice salt water to stand in. The water treatment facility leak and subsequent saline lakes that formed were the perfect home for the brine shrimp, the flamingo's staple diet. The Environment Agency is able to create the perfect conditions for the shrimps, and by extension the flamingos, by regulating the amount of water that makes its way into the wetlands from three outlets at the treatment plant.
With food and water all year round, a lot of the flamingos simply decide to stay put and breed here; they don't tend to breed outside their typical homes of central Asia – Kazakhstan, Iran and Turkey. Indeed, it's the first successful breeding ground of flamingos on the entire Arabian Peninsula and last summer a record 448 chicks hatched at Al Wathba.
A conservation effort
To protect the wetlands for years to come the Environment Agency – Abu Dhabi (EAD) launched the Al Wathba Wetland Reserve Habitat Rehabilitation Programme last October, which will see over 2500 native trees planted. Forming a barrier around the reserve, the trees, including hardy desert natives, will help shield the park from winds, produce more cover for various species and reduce noise from surrounding roads. "This will help contribute to the improvement of the natural habitat within the reserve and strengthen its role as a scientific centre for bird conservation research," said Razan Al Mubarak, the EAD's secretary-general.
Animal spotting
Egyptian spiny-tailed lizard
Also known as a 'dhub', this reptile lends its name to the shorter walking trail you can do in the wetlands, where you'll see it basking and scurrying about among the dunes. It's a surprisingly big animal (up to 76 centimetres) with a barbed tail harking back to a prehistoric era.
Greater flamingo
These elegant birds have a decidedly inelegant honking call. They're picky about where they decide to lay their eggs, which is why their sudden arrival in this industrial area was so surprising. They dine on the abundant brine shrimps here and lay a single egg on a mud-made nest.
Black-winged stilt
With a ridiculously long leg-to-body ratio like their pink compatriots, these awkward-looking birds are common throughout the UAE; watch them as they seemingly balance on their namesake stilts around the flamingos.
Black fat-tailed scorpion
The most poisonous species in the United Arab Emirates, which can reach up to 15 centimetres in length and has, as its name suggests, a dangerous-looking tail. The sting packs a punch, administering a powerful neurotoxin leading to paralysis. You're unlikely to step on one though as they're nocturnal.
While you're there
The Al Wathba Wetland Reserve is a bird-watchers' paradise, but it's not all about the flamingos, with walks along paths lined with reeds opening up into sand dunes and the salt lakes beyond. Plus there's a peculiar set of dunes nearby that you shouldn't miss.
Fossilised dunes
There are some excellent examples of petrified dunes in and around the reserve. These ancient, sandstone structures are the result of sand becoming solidified under the weight of overlying material before it was eroded away. Just outside the reserve you'll find a collection of photogenic petrified dunes, sculpted by wind into gravity-defying shapes.
Go walkabout
There are two trails that wind through the reserve. The longer three-kilometre track takes you on a 45-minute loop past several habitats including a freshwater lake, saline lakes, and sand dunes. As you approach the waterways, look out for the flash of iridescent colour that are little green bee-eaters darting about in the shrubs and thickets.
Shoot from a hide
Half-way along the three-kilometre track there is a bird hide where you can get up close and photograph thousands of greater flamingos without disturbing them. If you time your visit between spring and autumn you may catch as many as 4000 dining on the shrimps that can tolerate the saline waters. You should also have your zoom lens primed for awkward-looking black-winged stilts, lapwings and sea eagles.
Visitor Experience Centre
An ecologically sensitive site, the reserve is closed for most of the week, open for free on Thursdays and Saturdays from 8am to 4pm (last entry at 2pm). Take the small lane off Al Ain Truck Road and you'll find the Visitor Experience Centre, where guides will show you specimens in jars like the bizarre camel spider, and give you a handy field guide for your walks.
Want more wildlife?
Wildlife experiences in Manitoba
Top 10 wildlife attractions to avoid and why
Yellowstone's 'Big 5' wildlife-spotting guide
Want more Abu Dhabi?
8 reasons to make Abu Dhabi your next stopover
A beginner's guide to the Louvre, Abu Dhabi
The Abu Dhabi itinerary that proves it's not just a stopover
LEAVE YOUR COMMENT