A culinary journey in Spain with Frank Camorra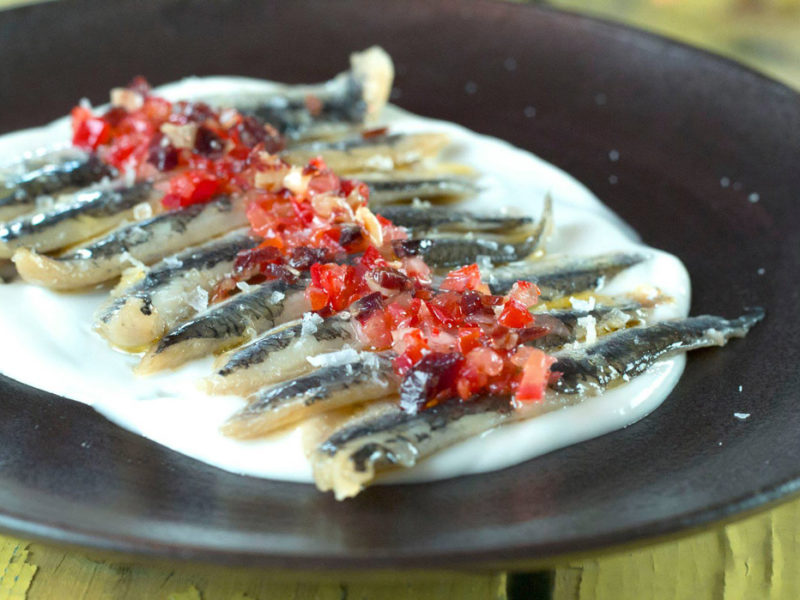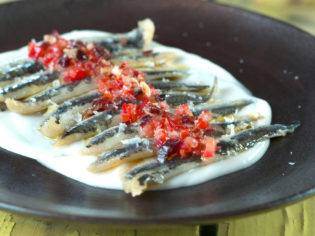 You cannot call yourself a well-eaten traveller without having tasted your way through the cities and towns of Spain.
Owner of Sydney and Melbourne's MoVida, Frank Camorra, shares his favourite places to eat in Spain.
Q: What are some of your favourite places to eat in Spain?
A: A place that I've been to a couple of times north of Barcelona called Els Casals.
The reason I love it is because it's been owned by the same family for a few generations. It's a collection of beautiful old farmhouses. One's been turned into a dining room. One's been turned into a place that makes smallgoods.
I think there are four brothers and they all do different parts. So one's a chef, one's a farmer, one makes the smallgoods and they've got the idea that everything that they serve in the restaurant either comes from the actual farm itself or from a very local cheesemaker.
So they grow their own… they even go to the point of growing their own grains to feed their own livestock.
The food is amazing and it's a beautiful setting. It's an hour-and-a-half-drive north of Barcelona but it's definitely worth a detour. The food is always really quite simple, very product-centred but it's amazing.
There's another place in Cadiz, a town right in the south, sort of in the Sherry Triangle. It's a beautiful old city that is sort of walled right up against the ocean, so it has beaches and a beautiful old town and modern parts as well. It's called Casa Manteca… if you think of the most classic sort of Spanish bar, this would be it.
It's quite interesting because there's no chef. There are smallgoods and cheeses, really good wines, simple foods they slice and put on some paper. If you hang out there during the night there'll be someone that will be opening oysters in the courtyard, somebody else will be singing flamenco.
It's just full of atmosphere. It is really a local sort of place – although you see a few tourists there it's really off the beaten track. It's definitely one of my favourite places you can go down to the south.
Q: How about in Barcelona?
A: Back in Barcelona is a place called Coure.
It's just a simple place again but I don't just go for the restaurant, they've got a fantastic bar at the opening. So you walk in and you have to go past this bar and the little kitchen and then go downstairs if you want to go to the Michelin restaurant but I'd recommend booking the bar.
There's a good atmosphere; it's sort of a fun place. It reminds me a lot of MoVida, my restaurant. The quality of food is fantastic. You know when you go to a lot of tapas bars it's all pre-made and pre-sliced and on a baguette and it's really not great but it should be amazing.
Everything here is cooked a la carte by people who know what they're doing and it's incredible value. There are only about 12 seats and they book out pretty quickly but it's a little hidden gem, I think.
Q: How about in the capital, Madrid, is there anywhere that you seek always love to visit?
A: La Gabinoteca. It's sort of like tapas, it's sort of modern. It's really fun, young people going and having drinks and eating casual Spanish food.
Again it is a place that reminds me a bit of MoVida because it has really good vibes and it is probably a little bit of a younger crowd and it's definitely great value as well.
Q: What do you make of the rise of Basque restaurants, like the Mugaritz, which have taken the world by storm over the last ten years?
A: Well I was there at Mugaritz last year actually and it was amazing.
I mean the food was amazing but it's so much more. There is a certain part of the night when all the diners were on the same dish. Everyone was given a mortar and pestle with seeds and aromatics in it, and the 40 or 50 diners, each one of us pounding a mortar so it sounded like music.
Then they come over with the broth, pour it in there and everyone is eating the same dish. There were other things; like a napkin that you could eat, it was part of one of the desserts.
A lot of texture was involved in the food but everything you ate was delicious; it was done so well.
And the front of house wasn't stuffy, they were actually having fun as well. They knew what they were doing. They were happy and made jokes with us. It was definitely an amazing experience.
I can see why it's one of the world's great restaurants.
Q: What would you say would be the three things you must eat if you are in Spain?
A: I would say the Spanish hams, would be number one. Probably the greatest Spanish food that you can ever try. You've got the jamón serrano and jamón ibérico.
Although not a food, I would have to say sherry and fried fish from Vélez-Málaga.
And the third thing I'd say is tortillas de Camarones from the area of Sanlúcar de Barrameda. They are like a flat crispy pancake with the tiniest little prawns in them, which they catch in their streams and then fry to absolute crispiness – they are absolutely delicious.
Q: What's your number one piece of advice on eating Spain?
A: Leave your manners at the door I reckon. Make sure you just enjoy yourself.
Frank Camorra has several MoVida restaurants in Melbourne, as well as a spot in Sydney's Domestic Airport.