Your guide to the perfect Mediterranean island escape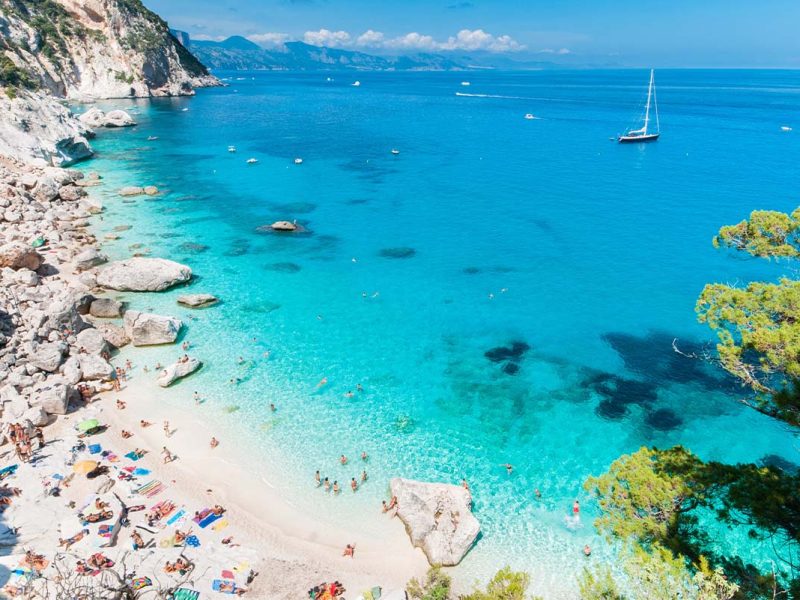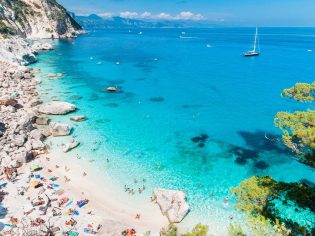 Whether you prefer cocktails or cultural sites, this guide to the Mediterranean islands will help you find your perfect escape.
The Mediterranean islands are synonymous with romance, passion, and ultimate relaxation. They capture the imagination due to their beautiful beaches, colours and vibrant spirit of the people. Life seems to burst forth from their luscious landscapes, cobbled streets and sparkling oceans, offering the perfect place to experience a slice of la dolce vita.
However, there are a variety of islands in the Mediterranean, each with its own unique cultural heritage, character, and ambience. When it comes to picking a destination for a Mediterranean holiday, you can't exactly go wrong – you'll no doubt be blessed with gorgeous beaches and warm weather. But there may be an island that suits you best, depending on if you're a culture connoisseur, nature lover or history buff. Here, we've compiled a guide so you can plan your perfect escape.
Sicily
Country: Italy
Go For: Great food with plenty of cultural sites to explore a stone's throw from the shore.
The largest island in the Mediterranean, Sicily is a portal to experiencing South Italian culture. The region has a distinct personality, characterised by its tradition, warm people, and calorie-laden yet scrumptious local foods. You'll find streets dotted with vendors selling delicious treats like ricotta-stuffed cannoli, frozen granitas and deep-fried arancini.
Mt Etna, one of the world's most active volcanoes sits on the east coast, and the historic city of Palermo rests on the west. In between are miles of crystalline coast, architectural wonders, archaeological gems and fragrant lemon orchards. Steeped in history and beautiful nature, Sicily has plenty to offer if you want to intersperse your beach time with day trips, foodie excursions and cultural sites.

Sardinia
Country: Italy
Go For: A relaxed beach vacation paired with unique archaeological wonders and great wine.
Sardinia is one of five blue zones in the world — a region with a larger-than-average proportion of centenarians. With a culture of farm-to-table food, blissful beaches and a relaxed lifestyle, it's little wonder why locals live so long. Here, you'll certainly experience life in the slow lane, from the soft seascapes to sleepy townships speckled across verdant hills. Sardinia is a vacation hotspot for mainland Italians, where you'll find holidaymakers basking in beach chairs with an Aperol spritz in hand.

Archaeology lovers will enjoy marvelling at Nuraghe (megalithic stone structures unique to Sardinia), remnants of the mysterious Nuragic civilization that lived on the island from the Bronze age. Oenophiles will have lots to explore, too, as Sardinia is a prolific wine region with many rustic wineries serving up tastings at their cellar doors.
Corsica
Country: France
Go for: Culture, character and breathtaking nature, from beautiful beaches to lofty mountains.
If you have a penchant for wild and untamed beauty, the French island of Corsica might be for you. The mountainous island is crisscrossed with hiking trails that traverse craggy peaks, offering exquisite views all the way to the coast. In the folds of the mountains, you'll find alpine villages and scenes of bucolic bliss, where shepherds still herd flocks across the hillsides.

Local food is influenced by the green mountainous pastures, so expect lots of cheeses like Brocciu (fresh cheese) and artisanal Brin d'Amour. Can't decide between an Italian vacanza or a French getaway? Corsica is a mix of both French and Italian cultures, although the island also retains a strong sense of Corse identity. If you're looking for a getaway with variety as well as character, Corsica certainly fits the bill.
Ibiza
Country: Spain
Go for: A bohemian getaway with a healthy serve of nightlife, bars, arts and culture.
Ibiza's reputation as a party island precedes it. While there are certainly plenty of places to dance the night away, the island is also budding with galleries and museums where you can get your culture-fix during the day. The island has a charming historic centre (Dalt Vita), and little towns peppered around the countryside where traces of Ibiza's rich cultural past are still palpable. The island pulls together a fusion of Spanish food and culture, bohemian hipness and vibrant nightlife – a perfect combination for those seeking a dynamic and lively island vacation.

Mallorca
Country: Spain
Go For: The luxuries of a city break combined with the serenity of the Spanish countryside.
Most tourists to this Spanish island flock to the city of Palma perched on the coast – a historic metropolis packed with bars, nightclubs and Michelin-starred restaurants. Outside of the city, the hillside heaves into green expanses of serene countryside, home to scenes of pastoral peacefulness and vineyards producing award-winning Mallorcan wine. The island contains exquisite beaches sculpted by dramatic coast and geological gems that include yawning caves with stalagmites dripping from their rooves. Although famed for its resorts and buzzy city life, Mallorca gives visitors a chance to immerse themselves in nature, with plenty of cosmopolitan comforts just a stone's throw away.
Crete
Country: Greece
Go For: A treasure trove of archaeology and Hellenic history and a taste of pastoral life.
Crete is steeped in ancient and Hellenic history. The crown jewel of the island is the enchanting ruins of Knossos, which transports visitors back to the island's bronze age past. Crete is also home to some of the country's most fascinating museums, such as the Heraklion Archaeological Museum, which holds the world's finest display of Minoan artefacts.

The Cretan landscape sings with abundance, from its heaving hillsides to fresh local produce, which you can sample in a rustic taverna. Crete's position as one of the southernmost islands in the Mediterranean means it's also one of the warmest – optimal for enjoying its beautiful white-sand beaches.
The Greek Islands
There are over 6000 islands in Greece, which makes it difficult to choose just one. That's why we've created a guide to the Greek islands, whether you're looking to island-hop across the Aegean or settle in one spot.

Cyprus
Go For: A combination of cultures and a treasure trove of ancient history.
Cyprus is a melting pot of world cultures, and the country retains a legacy of Assyrian, Egyptian, Persian, Greek, and Roman occupation. Legend has it that Cyprus is the birthplace of Aphrodite, the Greek goddess of love. Fitting – as there's a lot to adore about this easternmost Mediterranean island. Other than being the home of Halloumi cheese, Cyprus is chock-full of archaeological sites and ancient tombs. The entire coastal city of Paphos is UNESCO-listed due to its ancient architecture, mosaics and historical importance. In Cyprus, you'll be dazzled by the ancient world in one of the most picturesque Mediterranean settings.

Malta
Go For: A unique cultural destination full of character, historic riches and great snorkelling/diving.
Malta is a unique island nation with a distinct cultural identity. Sandwiched between Sicily and North Africa, the legacies of the island's historic European and Arabic occupation are still visible in the architecture, food and language. The city of Mdina transports visitors to Malta's medieval past, and the country's capital, Valletta, is a wonder of Renaissance history and architecture.

With clear waters and splendid rocky formations, Malta has some of the best snorkelling and diving spots of all the Mediterranean islands. There are over 80 shipwrecks and aircraft wrecks off the coast of the island, which serve as unique spots to explore the colourful underwater world. If diving isn't your thing, there are plenty of remarkable beaches along the coast to kick back and relax.
LEAVE YOUR COMMENT