Here's where to travel for less on the Aussie dollar in 2023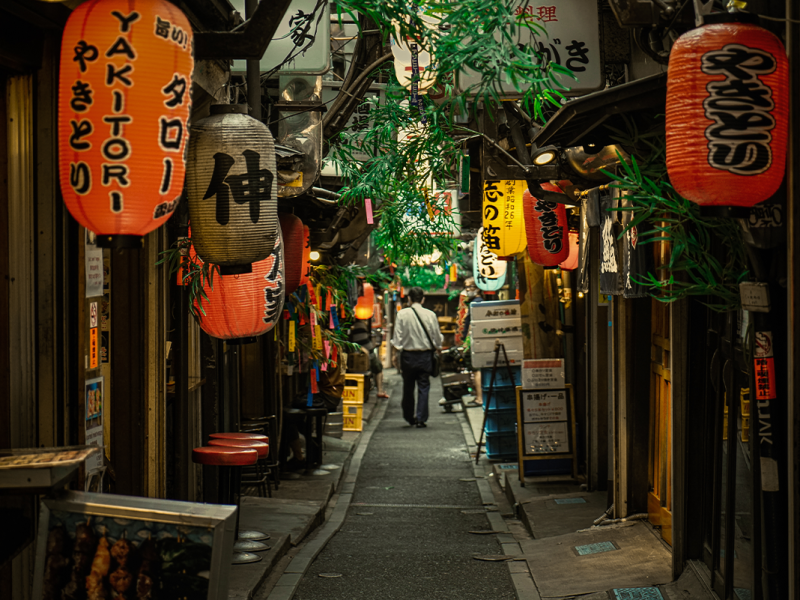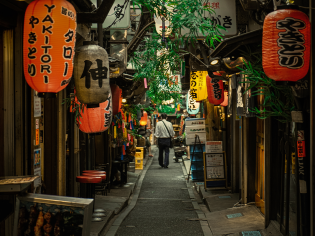 We've rounded up the best places to travel in 2023, where money-savvy travellers can get the most bang for their buck.
It's no secret that taking a holiday can be a huge investment. But there is one silver lining – thanks to some favourable exchange rates for Aussies, there are plenty of destinations where your dollar will stretch a bit further than usual. We've tracked the exchange rates of top destinations over a 10-year period, and compiled the countries where the Aussie dollar is currently riding high. If you're thinking of planning a getaway overseas, check out these places where you'll be slated to make some great travel savings.
Japan
Great news for Aussies with an affinity for Japan, as the Australian dollar is currently booming against the Yen. The island nation is steeped in history – effortlessly fusing the ancient with the modern. And the country truly has something for every style of traveller. City slickers will enjoy exploring the urban jungle of Tokyo; nature lovers will adore the mountainscapes and cherry blossoms; and history buffs will be spoiled with an abundance of historic temples and sites to discover. In late 2022, the Australian dollar teetered over the 90 Yen mark for the first time since 2018 and continues to hold up strong. This means that if you've had your sights set on Japan for a while, now could be a great time to pack a suitcase and head there next.
Sweden
With the Aussie dollar sailing at a record 10-year high against the Swedish krona, this news should serve as a clarion call to all travellers with a penchant for impeccable design, natural beauty and historical riches. Explore cafes, shopping and art in Stockholm, or head out into the countryside for a glimpse of rural Swedish life. While Sweden normally leaves a larger-than-usual dent in the pockets of travellers, 2023 could be a great time to offset some of the financial sting while the dollar's value holds strong. Since 2022, 1 AUD has hovered at around 7 Krona, an approximate 7% increase to its average value in the previous 5 years.
Norway
Norway is notoriously on the pricier side when it comes to travelling. However, the country is home to scenery, landmarks and cultural offerings that are truly priceless. And if you've ever wanted to cruise otherworldly fjords, go troll hunting or witness the Northern Lights, then now might be the time to do so. This year has seen the Aussie dollar smash a 10-year record against the Norwegian krone, crossing the 7 krone mark for the first time in more than a decade. If you've ever dreamed of a Nordic escape, now could be the time to turn it into a reality.
South Korea
With the dollar experiencing a surge against the South Korean Won, travellers curious about exploring Asia should take note. Tech-forward South Korea is full of ancient traditions, culture and historic sites. Get lost in the ebullient buzz of Seoul and explore the dongs (neighbourhoods) lit up by a neon kaleidoscope of flashing signs. If you consider yourself a bit of a foodie, you'll have plenty to uncover with a bustling restaurant scene and streets lined with food vendors. If you prefer peace and quiet, head into the idyllic countryside to discover a taste of rural life and unparalleled Korean hospitality. Whatever style of travel you prefer, South Korea is slated to become a great-value destination for 2023.
Poland
Poland is often left out of the typical Euro trip. But we think this country sitting at Europe's heart merits a lot more love than it gets. Metropolises like Krakow and Warsaw embody everything one could want from a city escape – from great museums and galleries to historic architecture and a bustling food and wine scene. The UNESCO Heritage listed Krakow's old town as one of the most picturesque in Europe, and wandering through the cobbled, winding streets feels like stepping straight into a fairy tale. If you want to see it for yourself, there's no better time than now. Over the past year, the Australian dollar has held its highest value against the Polish zloty since 2017 and continues to be going strong.
Hungary
Hungary is another gem on the European continent. The nation's capital, Budapest, is famed for its beautiful architecture, world-class music and thermal baths peppered throughout the city. Outside of the city, the Hungarian landscape is characterised by rolling green hills, lakes and mediaeval townhouses. The dollar has recently cracked a 10-year high against the Hungarian forint, offering a great option to travellers who want a taste of Europe without having to contend with prices in the more mainstream destinations.
South Africa
South Africa is home to some of the most majestic animals on earth, from mighty elephants to elegant leopards and playful baboons. Outside of the wildlife reserves, travellers flock to cities like Cape Town for the beautiful beaches, its picturesque setting and a taste of the good life. If a wildlife safari has been on your bucket list, then 2023 could be the perfect time to tick it off. The Aussie dollar is currently climbing against the South African rand, which is just shy of its highest value in a decade.
LEAVE YOUR COMMENT