Heart and Seoul: Inside South Korea's kooky culture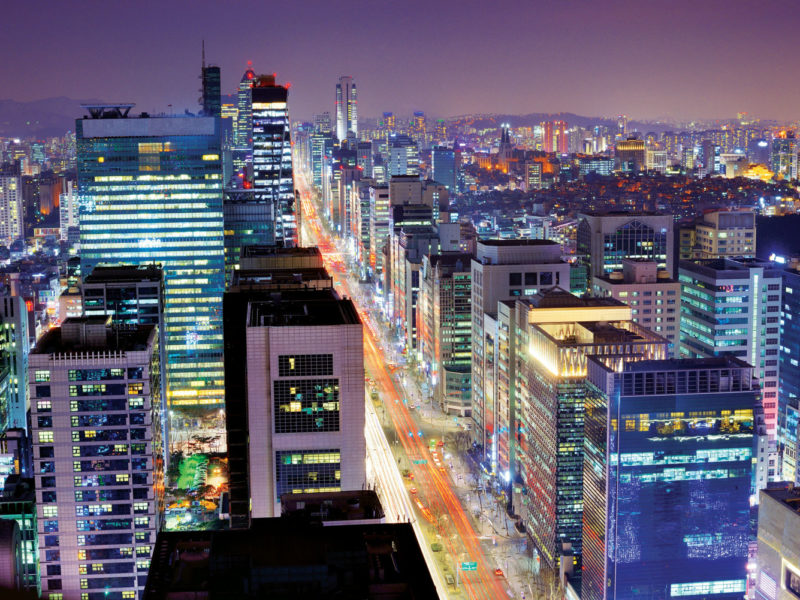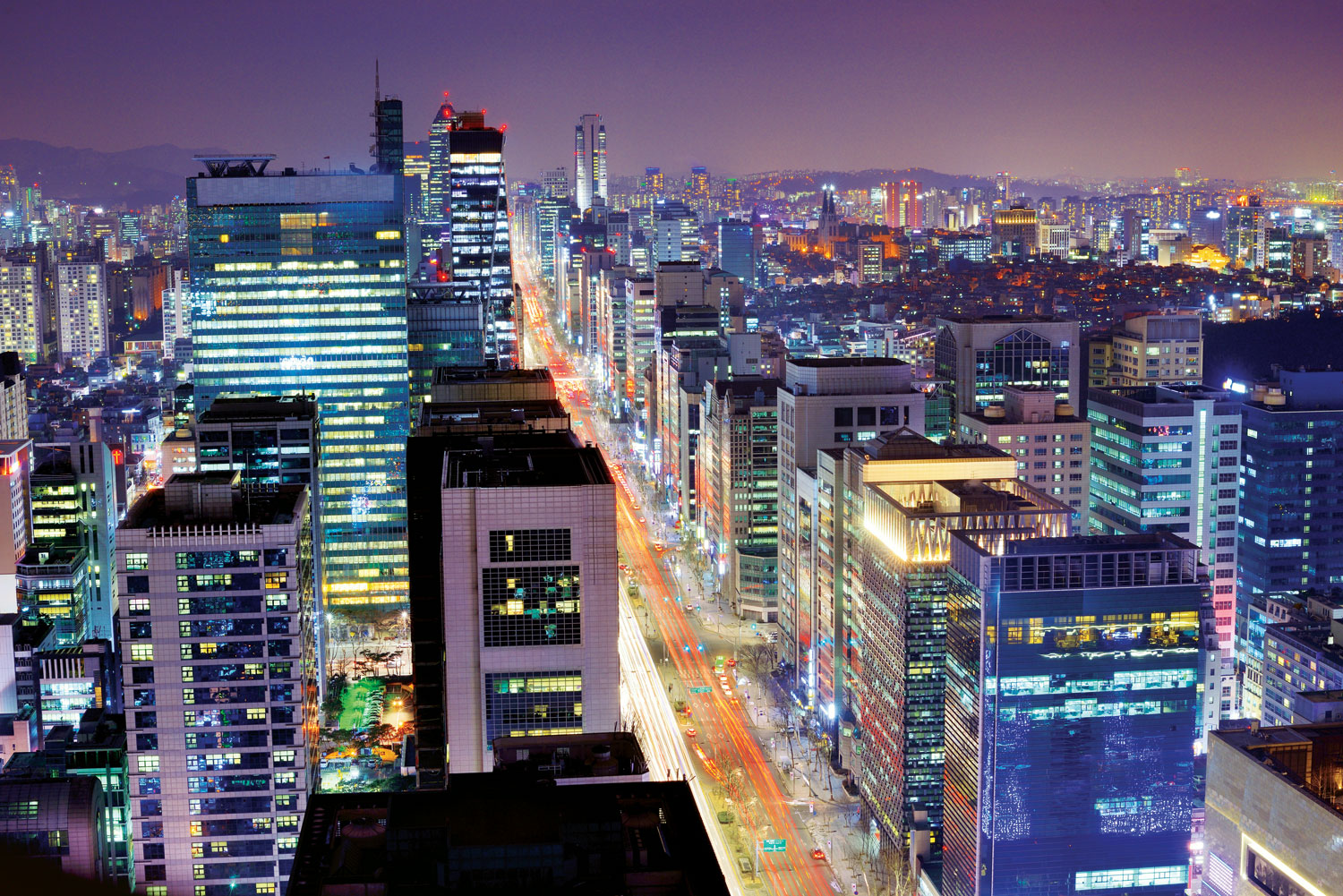 We all know the song, we all know the dance. But what is Gangnam Style? Ian Jarrett goes to the South Korean district where it all began.
So here I am in the middle of the Gangnam district. The subject of the global rap phenomenon, Gangnam Style.
Everybody's had a go at the crazy horse-riding dance that went viral after being posted on YouTube. At its peak you would open a newspaper and see photographs of sports stars, European royalty, robots and Philippine convicts looking – let's face it – ever so slightly silly.
Even President Obama indicated that he might "do it privately" for Michelle – suggesting that the First Lady would appreciate the Gangnam Style dance made famous by South Korean rapper Psy, a Chubby Checker-like figure (real name Park Jae-sang) who describes his own style as "dress classy and dance cheesy."
Cheesy? This guy is the Pecorino of Pop. The Roquefort of Rap.
But who cares when you have the chance to teach Britney Spears to dance Gangnam Style on the Ellen Degeneres Show? Or that in May this year he was a guest of Harvard University in the United States where students have been studying Psy as a 'modern global digital culture phenomenon'.
Gangnam Style was YouTube's most-viewed video with more than 1.5 billion hits since its release in July 2012. With the Korean lyrics translating to words like: "I'm a guy who is as warm as you during the day, a guy who one-shots his coffee before it even cools down, a guy whose heart bursts when night comes", it's hard to understand why it was so successful.
But the website Celebrity Net Worth estimates the song has earned 35-year-old Psy more than US$8 million. And his follow-up release Gentleman has also been collecting hundreds of millions of views on YouTube, further boosting his wealth no doubt.
So I'm searching Seoul(or Seoul searching) for Gangnam Style, but it's nowhere to be seen. Even in Gangnam. I make a couple of moves of my own but the passing crowd looks at me more in pity than with pleasure.
Then someone points out you don't find Gangnam Style in the middle of the afternoon. By day affluent, flamboyant Gangnam – one of Seoul's four major zones – is for luxury shopping and smart dining. The rappers, the clubbers and the crazy K-Pop dancers don't come out until well after dark.
During the day the spotlight is on the trendy fashion stores in Cheongdam-dong and Apgujeong streets –Seoul's Rodeo Drive– where celebrities like to shop. I watch Koreans photographing themselves standing outside department stores where the windows are lined with pictures of celebrities. Weird to me, but normal in Korea.
Along with the classy shops and cafés, Gangnam is home to Samsung d'light, where the Korean manufacturer showcases its latest hi-tech products. Or for something different, performances of The Ballerina Who Loved a B-Boy at the Lotte World Arts Hall fuse modern break-dancing with classical ballet. That's weird, too.
South Korea sees popular culture as a means to increase international exposure. The government has actively encouraged the so-called Hallyu (Korean Wave) of TV shows and pop music that has swept across Asia and beyond.
And to be fair, Gangnam is more than just a South Korean district that spawned a pop culture. Garosu-gil is a term used to describe a tree-lined street, of which there are many in Gangnam. One in particular is Sinsa-dong Garosu-gil Road, a 700-metre promenade lined with ginkgo trees where antique stores and interior design showrooms are squeezed alongside luxury goods stores.
Seorae Village, also in the Gangnam area, was formed around the school set up by the French Embassy in Korea and is now home to 50 per cent of the French people who live in Korea. In French-named streets and squares you'll find, not surprisingly, some good French restaurants and bakeries, as well as wine shop and bar Tour du Vin which has an extensive collection of fine wines.
Local food favourites include samgyupsal, one of the country's most popular pork cuts, while black pig from Jeju-do is a renowned regional favourite. Most often it is accompanied by the staple kimchi, a fermented vegetable dish, or jeonju bibimbap, mixed rice and vegetables.
Here's something else about Seoul; I was told that couples who love each other also try to look like each other. And not just by dressing in the same clothes. They also like to have plastic surgery together. It's not unusual to see a young couple walking down a street hand-in-hand in their matching outfits with their noses protected by small white bandages. Sweet. But weird.
It's been estimated that one in five Korean women have undergone plastic surgery. And here's the celebrity trend thing again. The most popular plastic surgery treatments requested by Koreans are for face shapes that match two of the country's most popular – and prettiest – actresses. Neither is it just a female thing – males make up 30 per cent of plastic surgery patients.
Even Psy was advised by his record company bosses to get plastic surgery to make him better looking.
"The agency heard my raps and were picturing a six-foot tall, sharp-looking, trendy guy," he said.
In the end, the record company backed off. Psy kept his chubby cheeks and made them part of his appeal. And it paid off.
The Details
How to get there
Korean Air fly direct from Sydney and Brisbane; Asiana Airlines fly direct from Sydney only. The fare is from $1600 return ex Sydney depending on the season. Cathay Pacific and Singapore Airlines offer flights via Hong Kong and Singapore respectively.
When to go
The best time is spring when the cherry blossoms are in bloom. Autumn is also best weather-wise. Korea has a wet monsoon/summer season in the middle of the year, and a cold winter from November to March.
Affordable: Ibis Myeongdong is located in the heart of the trendiest shopping district in Seoul, with major department stores, restaurants, cafés and nightclubs nearby. From $103 per night. ibis.com
Comfortable: Novotel Ambassador Gangnam is a 4-star property with a golf putting green, sauna, jacuzzi, massage services and a tourist information desk. From $158 per night. accorhotels.com
Luxury: The Shilla Seoul is renowned for its outstanding art collection including works by Picasso and Salvador Dali. The hotel will re-open in July 2013 after renovations. From $380 per night. shilla.net/en/seoul
High end: Paisun at The Shilla is a Chinese restaurant famous for its herbal medicine soup, called buldojang. 202 Jangchung-dong 2-ga, Jung-gu; shilla.net/en/seoul
Comfortable: Gungyeon is operated by the daughter of royal cuisine cook Hwang Hye-seong. Royal cuisines are dishes strictly prepared by experienced chefs with recipes passed down by previous generations. 125-19 Cheongdam-dong, Gangnam-gu
Affordable: Guillaume is an authentic French bakery that serves freshly baked pain or viennoiserie and coffee. Lunch and dinner is also served along with a good selection of French wines. 88-37 Cheongdam-dong, Gangnam-gu; maisonguillaume.com
You can't leave without
Every city needs guards and Seoul has some absolute corkers. The royal guard changing ceremony at Deoksugung Palace is held three times a day and begins with a parade of colourfully dressed guards playing traditional musical instruments.
Wander in Samcheongdong with its art galleries, trendy fashion stores and highly popular dumpling and noodle specialty restaurants.
Take a guided tour of Changdeokgung Palace and the Secret Garden, which is a UNESCO World Heritage site.
Gawk at the guards at the North Korean border. A day trip out ofSeoul is best organised by one of the tour companies licensed to take foreigners to the world's last Cold War frontier.
Best thing about Seoul
Whether you enjoy a Korean Samgyeopsal (BBQ pork belly) or royal cuisine, you will always be served side dishes of kimchi, vegetables and other tasty morsels to enjoy with your meal.
Worst thing about Seoul
Seoul is hot and humid in summer and air pollution is a problem. It is best avoided at this time of year.
You should know
Take advantage of the Seoul City Tour Bus, a cheap hop-on hop-off explorer bus that takes in all the sights of Seoul. Seoul City Bus Tours Information
Seoul City Free Walking Tours cover various routes and attractions. english.visitseoul.net/index
Cosme Road is heaven for cosmetics lovers. The street is located in the popular district of Myeong-dong, an area full of cheap cosmetics, fashion, and food.
LEAVE YOUR COMMENT