Auvergne: Costumes and cheese in France's historical heart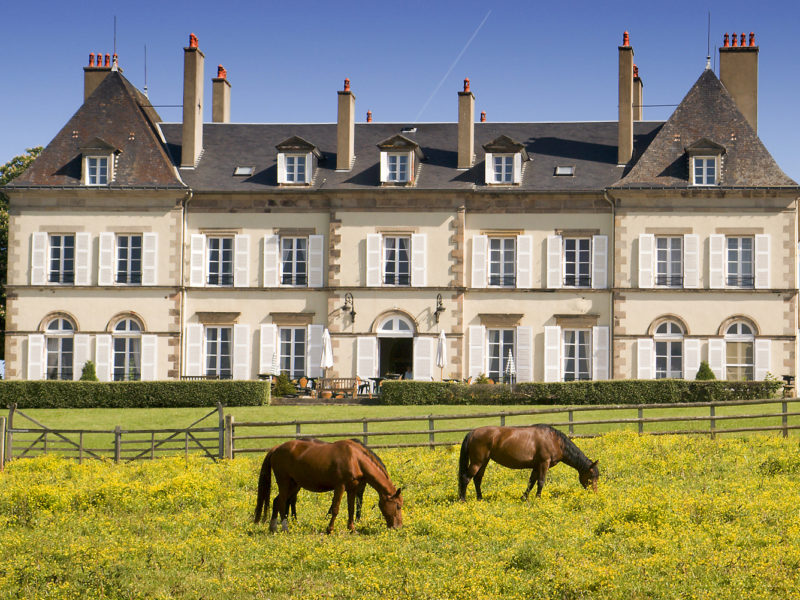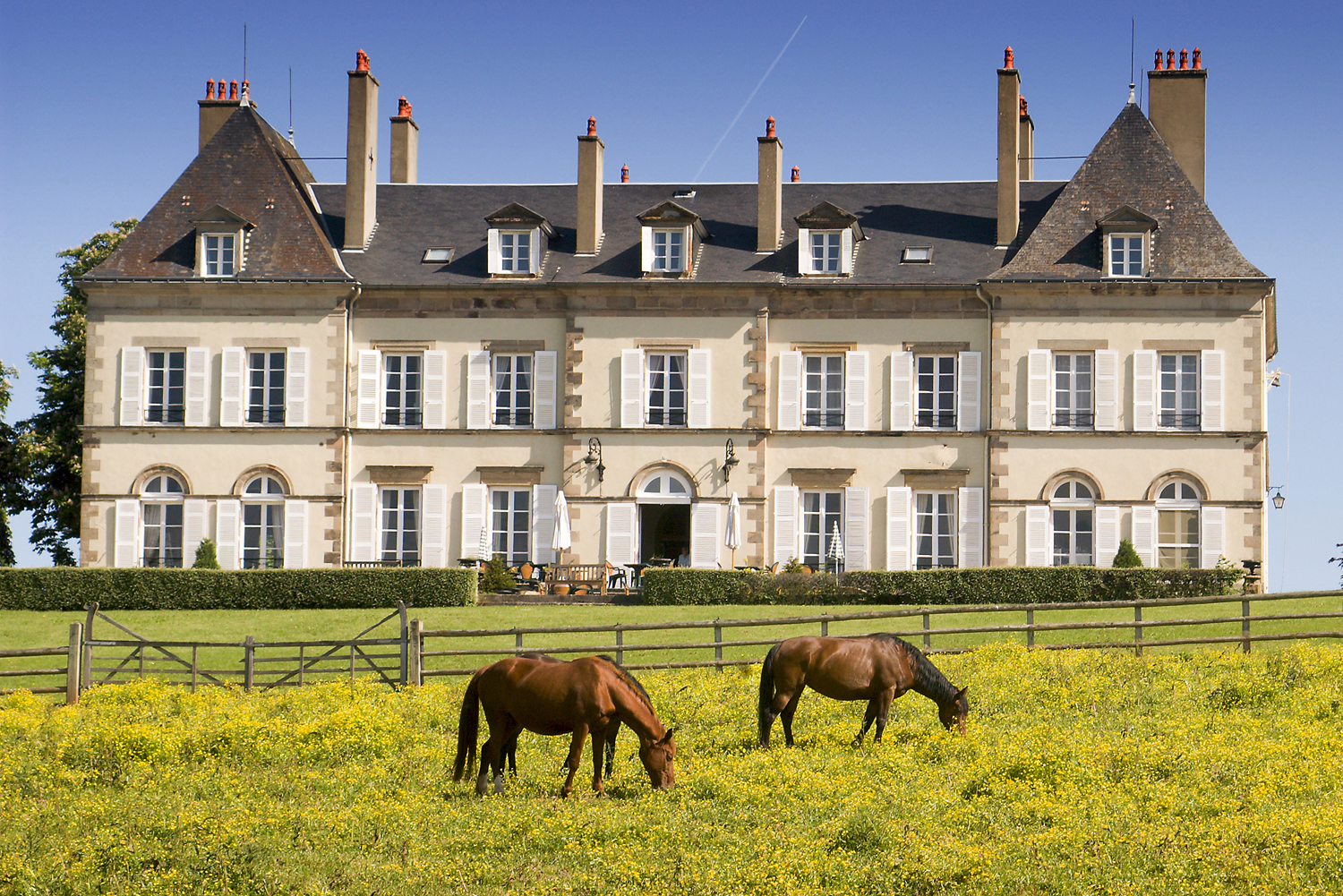 In the centre of France lies the little known region of Auvergne. Judith Ellen discovers a region of exquisite costumes, history and of course, fromage.
An extravagant grass-green work of art holds my gaze.
Black feathers, jet beads dripping in a rivulet from long black gloves, black bows, flamingo-pink stockings.
It's a Christian Lacroix, but not for you or me to wear, even if we could.
This collector's item danced its way through the New York Met's 1988 production of Gâité Parisienne. I haven't wangled my way backstage in some time warp, I'm in a museum.
This is the Centre National du Costume de Scène at Moulins in central France. It holds 10,000-odd ravishing opera, theatre and ballet costumes (from life-size animal suits to Dior gowns, including Rudolf Nureyev's donated collection), but the museum buildings are unique as well.
Behind an austere parade-ground facade, restored 18th century military barracks blossom into vaulted ceilings, sweeping staircases of honeycombed sandstone and monumental pillars.
This great trove of theatre history (including stage sets, machinery and design workshops) has preserved a piece of architectural heritage into the bargain.
Fresh costume exhibitions are mounted six monthly. The final show for 2012 brought creations from Paris' Palais Garnier opera stage.
The current Costumes of Power (26 January-20 May, 2013) combines on-stage power dressing from the museum vaults (massive, rolling, temperature-controlled wardrobes) with film costumes from Asterix and Obelix, Isabelle Adjani's La Reine Margot and others.
I think of CNCS as one of the Auvergne's dark secrets. The Songs of the Auvergne, those haunting Occitan-language folk songs arranged by Joseph Canteloube in the 1920s, fit the mood.
Once in the region, I discover a rugged, volcanic landscape, steeped in dark Bourbon and monastic history, the preserve of castles, abbeys, vineyard walks and, voila, the restorative mineral springs and light-filled spas of Vichy.
If Moulins is in the upper regions, geographically speaking, Saint-Nectaire is just south of the waistline. Sophisticated costumes lingering in my head, I find myself on a rustic hillside savouring cheeses made practically within arm's reach, the rustle of silk replaced by the faint shuffle of cows in their stalls, somewhere at my back.
Earthy Auvergnat cuisine enshrines charolais beef, mustard from Charroux (a medieval trading town) and St. Pourçain wine, known since the 14th century, but cheese is the real star.
Bleu d'Auvergne, Cantal, Fourme d'Ambert, Salers and Saint-Nectaire are 'protected origin' cheeses. "One land: five strong personalities," the Auvergnats say, ascribing their superb fromages to "ancestral know-how" and the grass of volcanic mountain pastures.
A Route de Fromages lists 40 stops. I visit Ferme Bellonte, here at Saint-Nectaire, 30 kilometres south of Clermont-Ferrand, Auvergne's regional capital. Bellonte is a working farm where people watch cheeses being made by hand, feast on farm produce, even stay (there's an auberge). A subterranean museum, caves where cheeses were traditionally matured on straw, celebrates regional history, from ancient cave dwellers to local revolutionary hero l'abbe Dubois. But farm produce is my primary interest.
At a tree-shaded table, I savour salade de Bernadette: butter lettuce laced with crisped lardons, fresh walnuts, croutons, walnut oil and nuggets of bleu d'Auvergne.
An assiette de charcuterie holds dark Auvergne ham, local sausage, country terrine and farm butter in generous pats; rustic sausages come with phonsounette, sliced potatoes baked in a fermier fondu of Saint-Nectaire. A wheel of nutty, meltingly tender Saint-Nectaire comes next, then farm-made apple pastry.
Saint-Nectaire cheese was known at the court of Louis XIV. Commercially-made Saint-Nectaire laitier (orange rind, pasteurised) travels world-wide. Complex, sooty grey-coated Saint-Nectaire fermier is something else, made with raw milk, according to strict rules.
There's also architectural history here, in the nearby village, where Saint-Nectaire's stone-flagged romanesque church shelters a wondrous menagerie of figures and beasts, carved and painted wood and stone, a golden saint even, crucifying soldiers in chain-mail armour.
The Auvergne's upper eastern border is defined by the Loire River. The Allier River snakes through, top to bottom. Eighty volcanos, the Chaîne des Puys, now extinct and green, anchor the centre ideal for hiking (including vineyard trails in the Madargue Hills), climbing or gazing into the distance. Smack in the centre is the regional capital,Clermont-Ferrand. Apart from its cafe quarter around rue Saint-Dominique, it fails to entice me and I'm soon lured away to towns and countryside.
Moulins, home of CNCS and two-and-a-half hours from Paris by train, has a written record from 990. It was the duchy's 15th century capital, already a century-old stronghold of the Bourbon dukes and duchesses. I stroll the cobbled streets of Moulins' Old Town, beneath leaning, half-timbered houses. Jeanne D'Arc stayed in one (November, 1429), its overhanging upper level shuttered and dark with age.
Attic windows, spindly spires and the narrow Jacquemart Belfry jostle the roof line. At belle époque brasserie Le Grand Cafe de Moulins, balcony tables look down on black-vested waiters, crowded banquettes, vast chandeliers, lights and mirrored walls; an oblong of stained-glass colours the daylight overhead.
Also in Moulins, prosperous 19th-century townhouse Maison Mantin, shuttered for a century in compliance with Monsieur Mantin's bequest, is open for business. I wander through its wood-panelled family rooms, up an elaborate staircase, beneath wall-size tapestries and precious chandeliers, manoeuvring past gilded tables, antique clocks, a zinc bathtub and a taxidermied wolf. It's a window on a world preserved in aspic.
Souvigny, 13 kilometres from Moulins, is another gem. The first known Bourbon lord donated land here to the powerful Benedictine abbey of Cluny, founded in 910. It was a strategic move.
The Cluniacs built a beautiful priory church, entombing their fourth and fifth abbots inside. Within clipped green geometry of priory gardens, beneath romanesque arches and tracery screens, I visit the abbots, and Louis II and his dauphine, Anne d'Auvergne, peacefully recumbent in stone effigy, their faithful hounds at their feet.
The following morning I'm in Vichy, testing the waters in a tiled pavilion of taps and troughs. Locals fill bottles and visitors sip from little cups. Far older than its wartime history,Vichy is a town of spa temples and tree-lined streets.
Soft light permeates leaves and filigreed iron, while medicinal waters filtered from the rugged Auvergne landscape permeate the region's elegant oasis.
The details
How to get there:
Singapore Airlines daily to Singapore, connecting Paris flights, www.singaporeair.com.
Emirates flies Paris via Dubai, emirates.com/au.
Trains connect Paris with Auvergne towns.
When to go:
Autumn (from September) or Spring (from March). 23-25 May, world music festival Clermont-Ferrand, europavox.com 21 August-1 September, Festival de La Chaise-Dieu, sacred music, chaise-dieu.com. August 21-24, International Festival of Street Theatre, Aurillac, aurillac.net
Where to Stay:
Affordable:
Saint-Nectaire: Hotel les Bains Romains, renovated 1850s building, spa. Rooms (1-2 people) $150-$206, breakfast $18, breakfast and dinner $44; early-bird discounts, hotel-bains-romains.com
La Chaise-Dieu: Le Clos St Francois, charming Gites de France, single $62, family room (3/4), share bathroom, $94/$112, breakfast included, leclosstfrancois.com
Boutique:
Vichy: La Maison Décoret, Relais et Chateaux, five stylish rooms in Napoleon III chalet, double from $200, relaischateaux.com
Salers, Cantal: Hotel Saluces, eight distinctive rooms, historic building, $85-124 (double, seasonal), breakfast $13, hotel-salers.fr
Moulins: Hotel de Paris, in Old Town, converted chapel attached, spa in crypt, double room $100-$206, breakfast $15, hoteldeparis-moulins.com
Luxury:
Ygrand (near Moulins): Chateau Ygrand, period furnishings, 40ha park, gastronomic restaurant, double room $172-$322, breakfast $15, chateauygrande.fr
Vichy: Les Celestins Vichy Spa Hotel, sparkling-fresh decor, walkway to Vichy Thermal Spa, free access saunas, hammam, fitness room, from $150, suites $300, vichy-spa-hotel.fr
Where to eat:
Affordable:
La Ferme Bellonte, farm produce: $19-$24 menus; 3 rue du 10 Aout 1944, Farges, Saint-Nectaire, +33(0)4 73 88 52 25, st-nectaire.com
Restaurant Le 9/7, menus: $23-$37, $51-$55, vegetarian $35. Creative dishes in simple setting, Association of Toques d'Auvergne; 97 rue d'Allier, Moulins. +33(0)4 70 35 01 60, restaurant-9-7.com
Comfortable:
La Table d'Antoine, Auvergneingredients, modern decor; $54-$67; degustation $80, 8 Rue Burnol,Vichy; +33(0)4 70 98 99 71, latabledantoine.com
Clos de Bourgogne, "Victorian" country manor hotel (closed Saturday lunch, Sunday evening, Monday), "3 fouchettes au guide Michelin", $56-$67/(with wines) $81-$100, 83 rue de Bourgogne, Moulins; +33(0)4 70 44 03 00, clos-de-bourgogne.com
High End:
Maison Decoret, chef awarded Meilleur Ouvrier de France, exquisite dishes, degustation $144/(with wines)$212; menu $85, +33(0)4 70 97 65 06, jacquesdecoret.com
You can't leave without:
Tasting the cheeses, preferably on a farm; delving into Bourbonnais and monastic history; taking the waters at Vichy.
Best thing about:
Intriguing history, rugged landscape and rich cuisine.
Worst thing about:
Clermont-Ferrandis rather dour, volcanic-stone buildings, industrialised. Events are a reason to stay, otherwise head for the hills.
You should know:
Book France Rai lPass(exclusive to Rail Europe) online for delivery in Australia.
Use on TGV or regional trains, three, five or nine-day travel within a month (including non-consecutive days), from $263 (three days), $340 (five days); Adult Saver (two to five adults travelling together) three days $254/$207pp (1st/2nd class), seniors, youth discounts.
TGV seat reservations compulsory, raileurope.com.au
LEAVE YOUR COMMENT