Hotel Sacher: a taste of opulence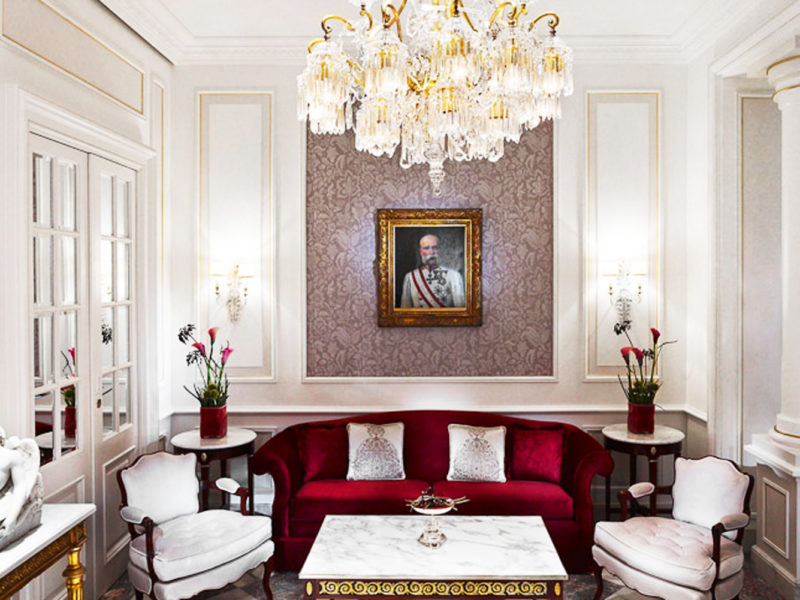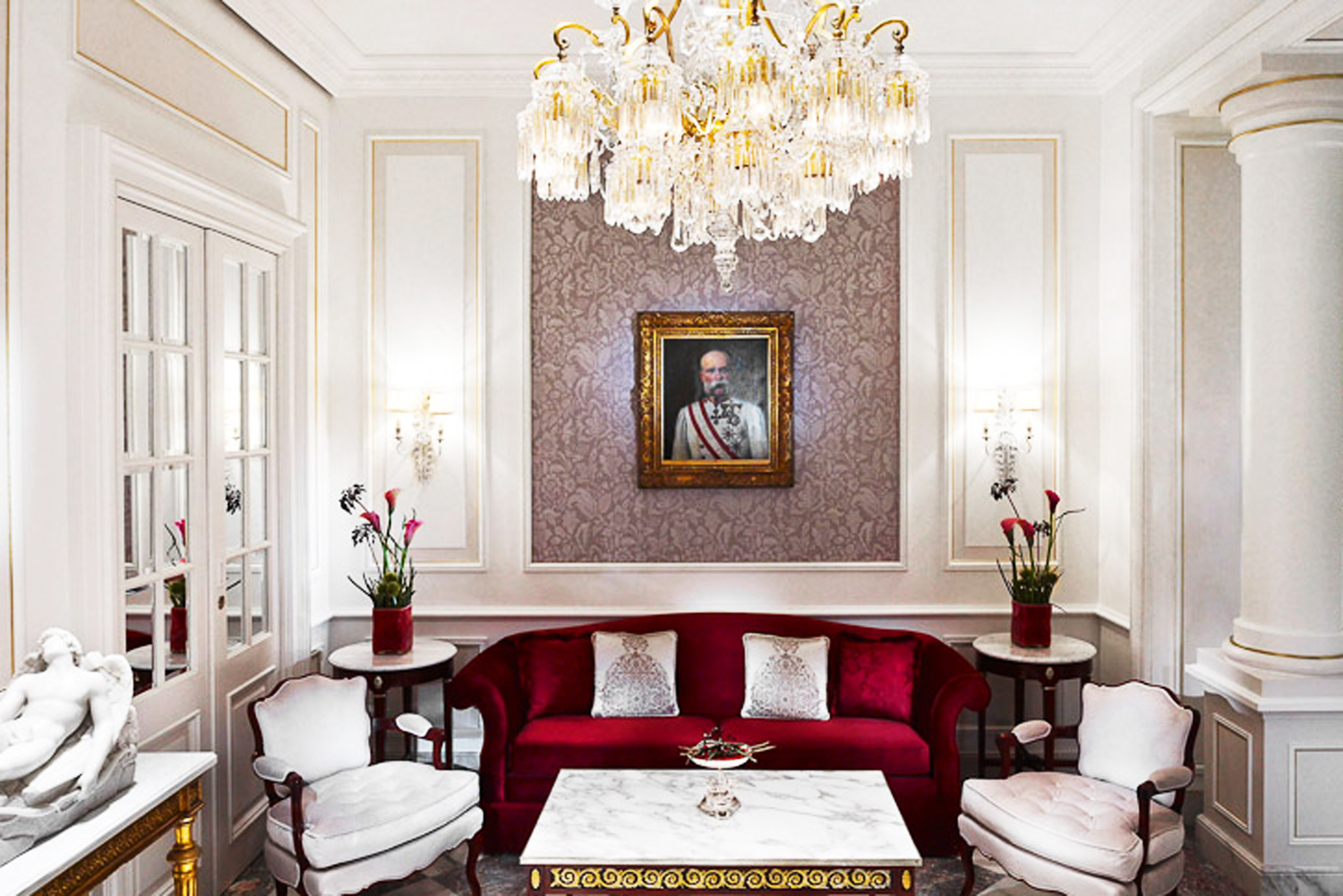 Jennifer Pinkerton experiences how the other half travel at this landmark hotel in Vienna, Austria.
I'm halfway between the train station and Hotel Sacher, and already my heart is singing.
Here, outside Vienna's major opera theatre, soaring soprano notes fly across the plaza. A suitably plump singer's performance is being broadcast to the public. I
pause a few minutes, exhale, then float over the pedestrian crossing to the hotel entrance.
It is impossible to miss: all those brass-gilded doors and attendant men in red velvet. Immediately, stepping into Hotel Sacher feels like flipping back the clocks: this is Vienna's bonne époque; the late 1800s, when splendour was the only theme on offer and opulence dripped from every wall.
I doubt the hotel has changed much since opening in 1876. It has seen a roll call of historical greats waltz through its foyer: John F. Kennedy, Queen Elizabeth II and Indira Gandhi, to name a few. As I pause on the lounges outside reception, a flurry of cameras ping light onto another high profile guest, an Austrian Army Chief and his fur-wearing wife, here to celebrate their daughter's wedding in one of the hotel's bejeweled dining areas.
If ever there's the perfect place to practise the European art of lounging and people watching – flâneurie as the French put it – it's from a chaise in the ground-floor rooms of the Sacher. Equally, there's no better place to practise another tradition: the eating of fine cake.
The Sacher Hotel was opened by Eduard Sacher, son of Franz Sacher, the creator of the famous Sacher-Torte: a fluffy, rich chocolate cake that critics call 'dry' and which fans deem the 'ultimate indulgence'. The story goes that when his boss fell ill, Franz, an understudy chef, was charged with crafting a last-minute meal. For dessert he baked the Sacher-Torte. Sweet history was made.
Even Charlie and his Chocolate Factory mates would be impressed at just how rich a presence chocolate has at the Sacher. There's a cakey café, with accompanying street-side queue parallel to the hotel. A tiny cake is presented to guests on arrival, another upon departure, with chocolate-scented toiletries and a spa menu infused with chocolate-themed treatments – 'a dream in chocolate', 'a symphony in chocolate' and a 'taste of chocolate'.
"Can I make a small tour of the hotel for you?" the receptionist asks. I oblige and collect my jaw from the ground as we view the blue bar, the green dining room and the red dining room. It's as if I could blink and see Mozart trilling on his flute inside any of these spaces. Chandeliers, baroque armchairs and gilt-framed oil paintings abound.
"Can I make a small tour of the room for you?" she follows, as we push our way into my boudoir. Here, the furnishings are cream, burgundy and gold. The wallpaper is etched with pastoral hunting scenes. I note the little luggage room and decadent bathroom – small, yet luxurious, with its separate bath/shower and single rose stem perched by the basin.
The view from the window is bland. It reveals an empty concrete courtyard. But I've already decided my room is the least interesting part of the hotel, anyway. So I return downstairs to flâneur the night away.
Outside, in the golden-lit evening, I stroll past the Albertina gallery and its halls of modern art. A few blocks away rests the Palais and its soundtrack of clip-clopping horses. Past another corner, crowds swill around St Stephen's Cathedral, poking lenses skywards at the building's bright spires.
One block from Sacher, on my return walk to bed, a Japanese busker flips silver rings in the air. He's stopped by the polizei, who inspect his papers, then tell him to clear off and his audience drifts into the night. He looks beaten. I'm reminded of the divide between the 'haves' and the 'have-nots' – and tonight, myself and other Sacher guests certainly fall into the former category.
I break my own dignity rules and line up for a coffee at Starbucks out of some warped sense of camaraderie with the busker. Back inside the Sacher, I linger on a crushed velvet couch, sink beneath a huge bouquet of flowers and ponder how lucky I am. The hotel is a little dream-like.
Sacher is old-world indulgence. Owing to its culinary history and sheer lavishness, it's the type you can't easily find elsewhere. Just like the torte, it's decadent. This window into how the 'other half' travel is a pretty one. I quite like lingering at its shutters.
The next day, my Sacher stay now past tense, I sweep by the plaza again en route to the station. Opera notes again fill my ears and brighten my mood – as does a sighting of the busker, again rolling the dice with authorities. And across the road, a new cake-loving queue winds into view.
Details
• Who
Hotel Sacher
Philharmonikerstraße 4
A-101 Wien
+43 0 151 4560
sacher.com/hotel-sacher-vienna
• The IT Verdict
Jennifer Pinkerton, who visited anonymously and paid her own way, says: "Cake, an unbeatable location and 1800s-style luxury – romance hits a high note, as does your credit card bill!"
• Info
Jennifer paid $625 for a superior room.
LEAVE YOUR COMMENT