Pedalling through the Palace of Versailles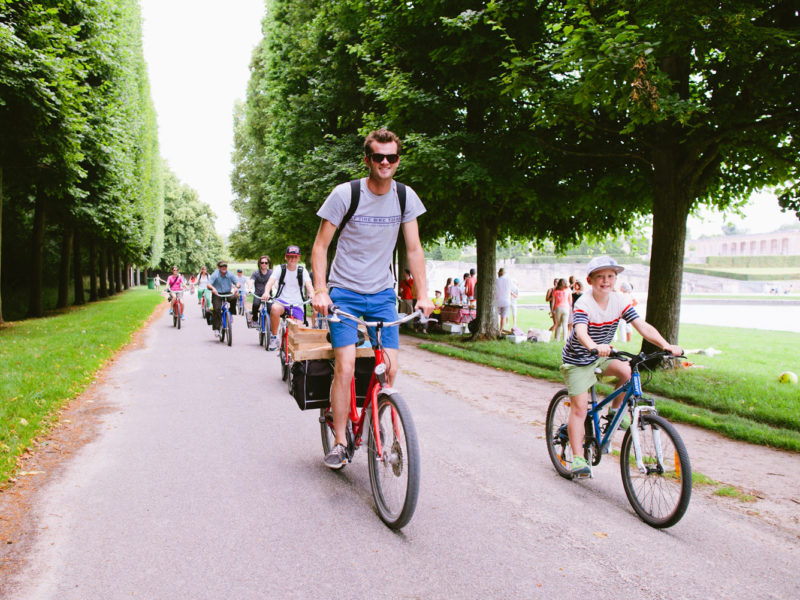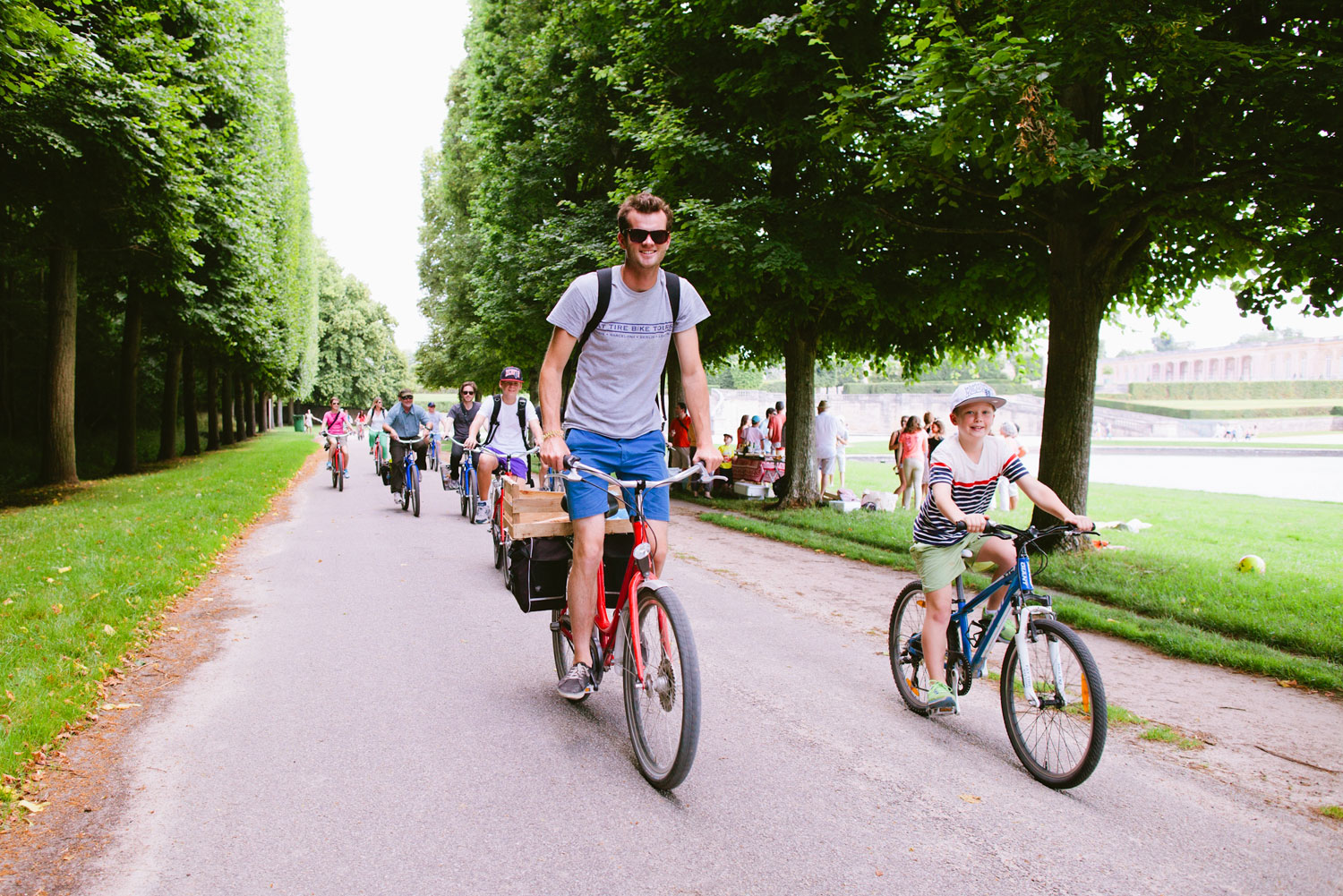 Dimity Noble saddles up to review an all-day cycling tour through the Palace of Versailles, France.
When I was seven I visited the Palace of Versailles and vowed never to return.
Our guide fired off facts about its construction with the poetic finesse of an AK-47 as we shuffled between chambers trying to dodge the crowds.
Thirty-odd years later I return – thanks to Sofia Coppola's cranking Marie-Antoinette, which portrayed court life as a perpetual house party – to explore the 2000-acre kingdom on a 12-kilometre bike tour.
As an introduction, our young English guide, Eva, rips into a crash course on the scandalous history of French royalty.
She sums up the four King Louis' and their relationship to Versailles: "Louis XIII started it (creating a hunting lodge), Louis XIV built it (the palace and extensive gardens) Louis XV enjoyed it (mistresses galore), and Louis XVI paid for it (with his head!)."
As a snail trail of eager tourists queue outside the palace's gold-leafed gates, we avoid the crowds and cycle to the local markets to forage the endless stalls of ripe berries and sweet pâtisseries for our picnic lunch supplies.
To begin our tour, we cycle amongst forests, canals and an idyllic village with thatched houses, we are plied with tales of the frivolous sexual escapades, with Marie-Antoinette the star.
Her husband Louis XVI gave her one of the trianons (mini palaces) as a wedding gift, yet she forbade him to set foot inside. Instead, she entertained her soldier lover and inner circle (including a duchess she was also rumoured to be sleeping with).
Sumptuous banquets arrived through trapdoors on an elaborate pulley system from staff quarters below so the help never witnessed the days of feasting, gambling and opening and closing of bedroom doors. (Apparently Louis XVI suffered from phimosis and it's believed their children weren't even his.)
At lunch-time, our picnic is set up at the end of the Grand Canal, which extends some 1.6 kilometres from the base of the palace's gardens.
Looking across the water, I grasp the enormity of the palace's engineering that required some 30,000 labourers and almost exhausted the coffers of France.
Stuffed from chunks of baguette spread with creamy brie and pâté washed down with some red, I stretch out on the grass and imagine a palatial 16th-century life: guns ablaze on ships during mock battle scenes (staged at great cost for the king's amusement); Italian gondolas carrying mistresses in their ruffled finery gliding towards the Grand Trianon; the elephant that escaped the royal menagerie running about wildly; and the nerve of Louis XIV who allowed 150 people to take part in his daily rising and dressing ritual.
It was inevitable that revolutionaries would sever the lineage of French royalty for good. The people were, after all, paying for this ridiculous circus.
By mid-afternoon, Eva leaves us to wander through the palace's interior.
A human mass forms as I enter, and slowly pushes me through every room. I doubt anyone can hear their audio-guides, let alone learn anything. As impressive as the jewel box-like Hall of Mirrors is, I crave space.
My royal mojo is restored as I wander the parterre gardens in peace, but without Eva's spin on court life, it's not quite as compelling. In fact, out of the five million or so people who visit the palace each year, only a fraction get to learn the stories that really lie beneath its glittering surface.
This time, courtesy of Eva, I'm one of the lucky ones.
The details
Who: Fat Tire Bike Tours, 24 rue Edgar Faure, Paris +33 015 658 1054.
The IT Verdict: Eva's vivid account of the extravagances of the French court felt like we were delving into a juicy gossip rag whilst burning calories at the same time. Top that NW! Thoroughly recommended.
Notes: Prices from $121 for adults; $103 for children (includes return train from Paris to Versailles, a guided tour of the gardens, palace entry and audio guide). Pack hand-wipes, cutlery and plastic glasses for the picnic.
Hot tip: Also try Fat Tire's bike tour of Monet's Garden at Giverny – it's like stepping (or cycling) into one of his sublime canvases. Explore the gardens, house and picnic by the Seine. From $106 per person for 8.5 hours (bike and helmet hire, return rail from Paris to Vernon and entry fee).
LEAVE YOUR COMMENT