Four of the world's best bookstores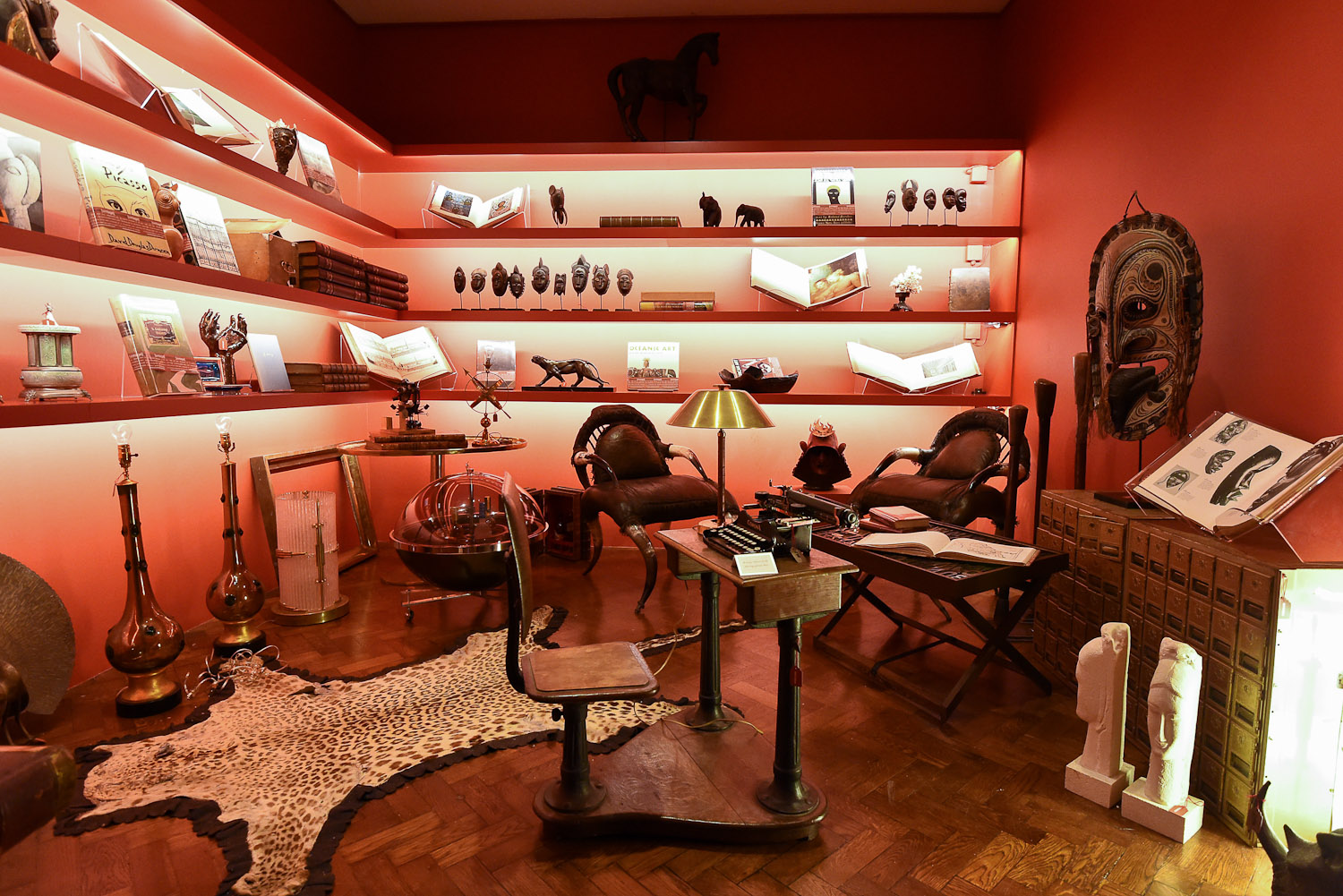 Cosy up in one of these adorable bookshops that will inevitably inspire wanderlust.
The demise of bricks-and-mortar bookshops has been much exaggerated (probably by some cheeky person at Amazon).
There is still a real joy in happening upon a beautiful, quirky, cosy store filled to the brim with endless stories.
Here, five bookstores to inspire wanderlust.
1. Maison Assouline
Piccadilly, London, UK
Assouline produces absolutely gorgeous books which fill its new maison, in a Sir Edwin Lutyens-designed building in the heart of Piccadilly, to the brim.
But there's more than just books to browse: Assouline's exclusive line of furniture, embossed book bags, candles, stationery, a vintage collection curated by owner Prosper Assouline, and a bespoke bindery for the personalisation of notebooks and leather book bags.
You'll likely be here for hours, so it's handy that Swans Bar is open, serving from breakfast to early dinner.
2. Livraria Lello & Irmão
Porto, Portugal
Apparently this insanely opulent Art Nouveau building, with its gothic revival flourishes, played a part in the writing of the Harry Potter series – JK Rowling lived in Porto in the early '90s teaching English and spent many hours in the second-floor café.
It is easy to see how the space (named third best bookstore in the world by Lonely Planet) would have fuelled the imagination, given its sweeping red staircases, intricately carved walls and ceiling, and stained-glass skylight.
But it's not all looks: there's around 120,000 books to choose from.
3. El Ateneo Grand Splendid
Buenos Aires, Argentina
The original Teatro Grand Splendid has had many incarnations since it opened in 1919: theatre, cinema, radio station and now bookstore.
The ornate tiered galleries are still gloriously intact, as is the carved, gilded and frescoed, domed ceiling.
The audience seating has been removed, creating a wide expanse on the ground floor now filled with books. The former stage is now a café where patrons can sit, sip and read.
For a little more solitude, the original theatre boxes are now used as cute reading rooms with a view of the entire beautiful space.
4. Cafebreria El Péndulo
Polanco, Mexico City, Mexico
For those who like a bit of diversity, this bookstore-cum-bar-cum-café regularly stages poetry readings, stand-up 'improv' performances and live music.
It is an organic, nurturing space with floor-to-ceiling bookshelves, a cosy bar area, and a bustling café.
There are lots of nooks and crannies to discover (including a kids' section), and an abundance of natural light flooding in from the skylight.
But the element that makes it all so welcoming is the plants growing throughout, as if sprouting from the bookshelves themselves.
LEAVE YOUR COMMENT