Ranked #60 in our countdown of '100 Ultimate Travel Experiences of a Lifetime'.
You're preaching to the converted here: IT editor Leigh-Ann Pow nominated this labyrinth of markets in Istanbul as her ultimate travel experience of a lifetime.
One of the largest and oldest covered markets in the world (construction began in 1455), the Grand Bazaar is almost a city within a city: it has 60 streets and 5000 shops selling everything from spices to carpets to jewellery to antiques, two mosques, two hammams and various cafés and restaurants dotted throughout.
Our advice? Wear comfy shoes, take lots of small notes and be polite but bargain hard.
"Plunge in, it won't disappoint."
– Lee Tulloch
A shopping trip to this huge mystical bazaar requires some planning. Visit blog.expedia.com.au/bucket-list to get started!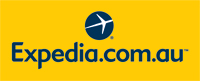 Click here for a cracking deal on Turkey from tour experts Exodus Travels, including a bucket-list visit to the Grand Bazaar