Review: Fortnum and Mason Tea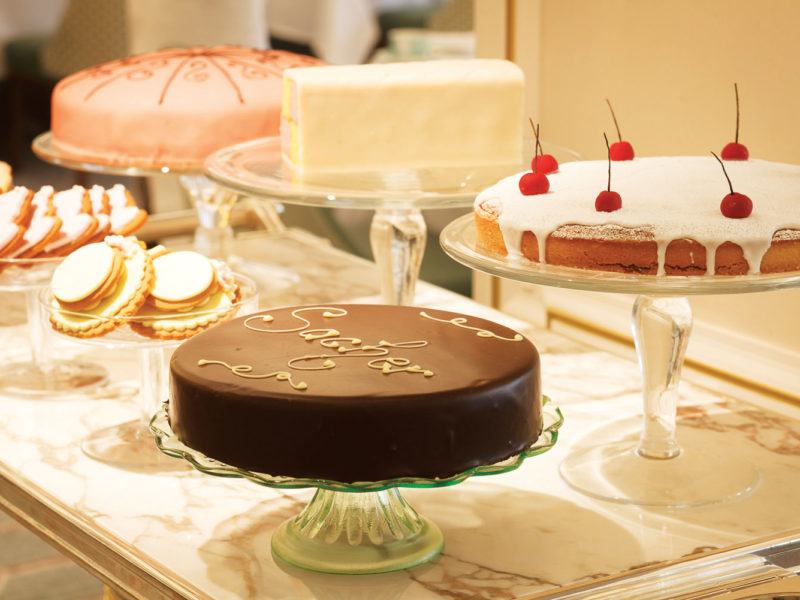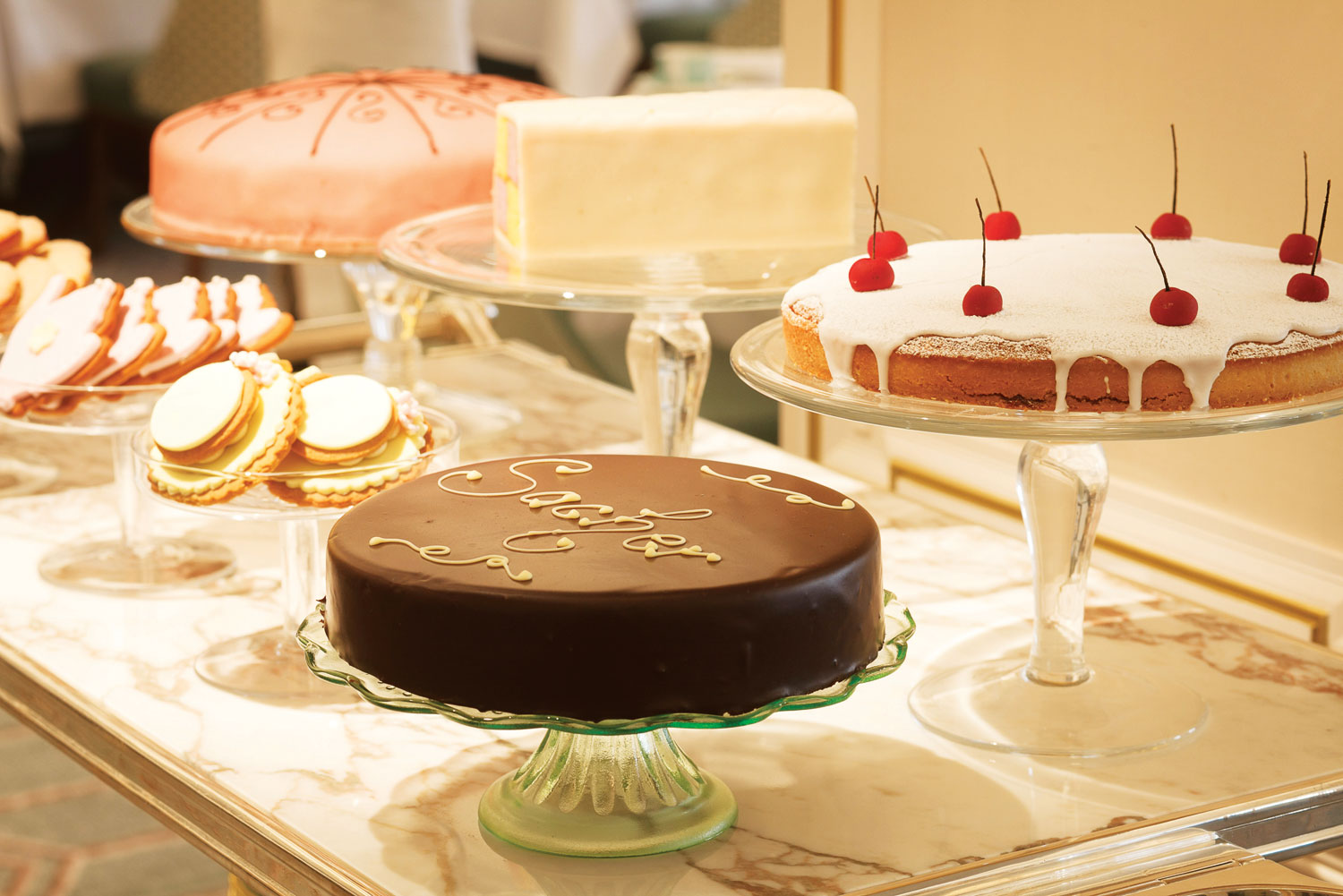 An afternoon tea at the iconic Fortnum and Mason in Piccadilly helps Susan Murphy find shelter from the London snow.
Cucumber sandwiches sit somewhere on the edges of my childhood imagination along with lacrosse sticks and walks on the moors; ordinary to those who were surrounded by them but mysterious to a young book-worm from the other side of the world.
Why cucumber sandwiches featured in stories about society and sophistication was a puzzle to me as they sounded about as appetising as bread and dripping. (There is no bread and dripping on the afternoon tea menu at Fortnum & Mason, but the cucumber sandwiches with mint butter and mustard cress are surprisingly delicious.)
My daughter and I have swept up the creaking staircase to the Diamond Jubilee Tea Salon on the fourth floor of the famous and historical store.
William Fortnum, a footman in the household of Queen Anne, sold candle wax left over from the palace from his landlord Hugh Mason's stables.
In 1707, the two men eventually joined forces and began a grocery store, which soon sold more than used candles. The current building dates from 1926 to 1930 – a time when the whole of Piccadilly was revamped – and is said to have cost over one million pounds to build; it's located on the same site as the original grocery store.
We are greeted at the door and relieved of the paraphernalia that goes with a cold climate; coats, scarves and gloves, as well as shopping bags.
'Madam' and her daughter are escorted to a table for two with just the right amount of attention, enough to make us feel welcome, but not so much that we feel out of place.
Classical music is piped into the dining room, setting the tone for the large room; the grand piano sits idle today.
Our table is set with white linen, heavy silver cutlery, Tiffany blue crockery trimmed with gold and a single blood red rose. The view through the arched windows is of slate rooftops on the other side of the street, turning white from the heavily-falling snow.
The warmth in the room is generated by the décor, the intimacy of a table for two and pleasant service; friendly and efficient but not intrusive. If the world stands still while we are tucked in here we won't notice.
Tea as a social occasion wasn't invented until the 1840s when the 7th Duchess of Bedford began to invite friends to join her for tea in the afternoon.
Tea rooms and tea shops began to appear in the late 19th century. The afternoon tea today consists of a complimentary tea tasting followed by a bottomless pot of tea chosen from an extensive menu.
'Wild', 'bright', 'golden tips' and 'notes of a ripe pear' describe some of the tea flavours on the menu. Champagne and home-made lemonade are available too.
A three-tiered dish laden with sandwiches, cakes and scones is replenished for as long as we stay. We taste dainty ribbon sandwiches made using different types of the freshest bread filled with chicken, tarragon and Dijon mustard; rare breed hen's eggs with mustard cress; poached and smoked salmon with lemon and caper crème fraiche; rare roast beef with horseradish cream.
A layer of perfect scones is accompanied by a selection of jams, lemon curd and Somerset cream. There is more jam in the pots than we can use and we wonder what happens to the leftovers. Gold leaf, fresh raspberries and rose petals turn delicate cakes into art works: a pain d'epices apple, an ivory panna cotta with raspberry and a chilled black forest fondant perch on the top tier – almost too lovely to eat.
The mini éclair is my favourite; two mouthfuls of the lightest choux pastry oozing with chocolate icing and whipped cream.
We are reluctant to drag ourselves away from the sanctuary of the tea salon but meander our way slowly down through the spacious floors below, stocked with the best of everything.
The third floor sells luggage, leather and accessories for gentlemen and the second floor sells lingerie, jewellery and perfume for ladies.
The lower floors sell gifts ranging from silver, crystal and china to fresh produce such as hampers, macarons and ice-cream.
We buy a jar of jam and a tin of tea to remind us of our afternoon playing ladies in London.
The Details: Fortnum & Mason, 181 Piccadilly, London; +84 5602 5694 – fortnumandmason.com
The IT verdict: Susan Murphy, who paid her own way and visited anonymously, says:
"Fortnum and Mason successfully combines the best of the old and the new (it is not hard to imagine wearing petticoats and a bustle) by providing top quality ingredients and service in a building steeped in history. If there is room in your hand-luggage for a candelabra or a dinner set, this is the place to buy one."
Notes: From $66 per person for Afternoon Tea. Savoury Tea and High Tea are also available. The store has three restaurants, a wine bar and private function rooms, as well as the tea salon.
LEAVE YOUR COMMENT