London's best parks, gardens and heaths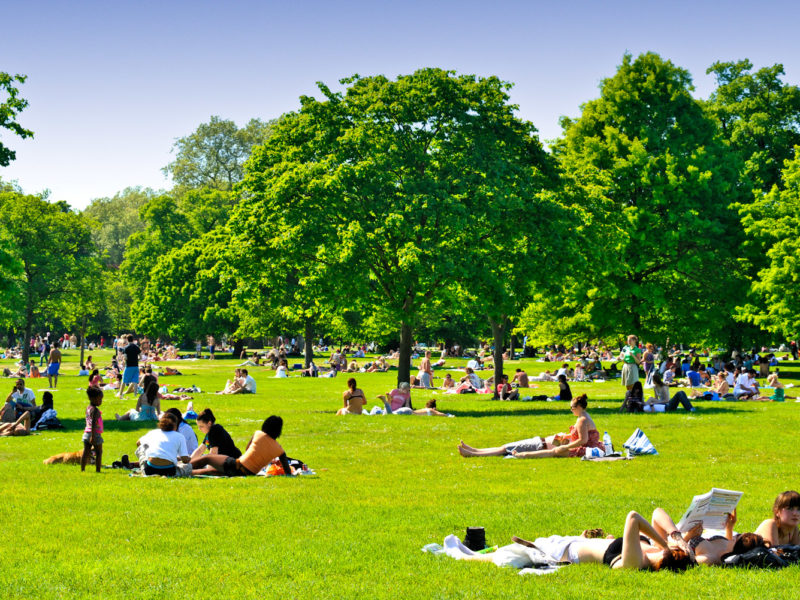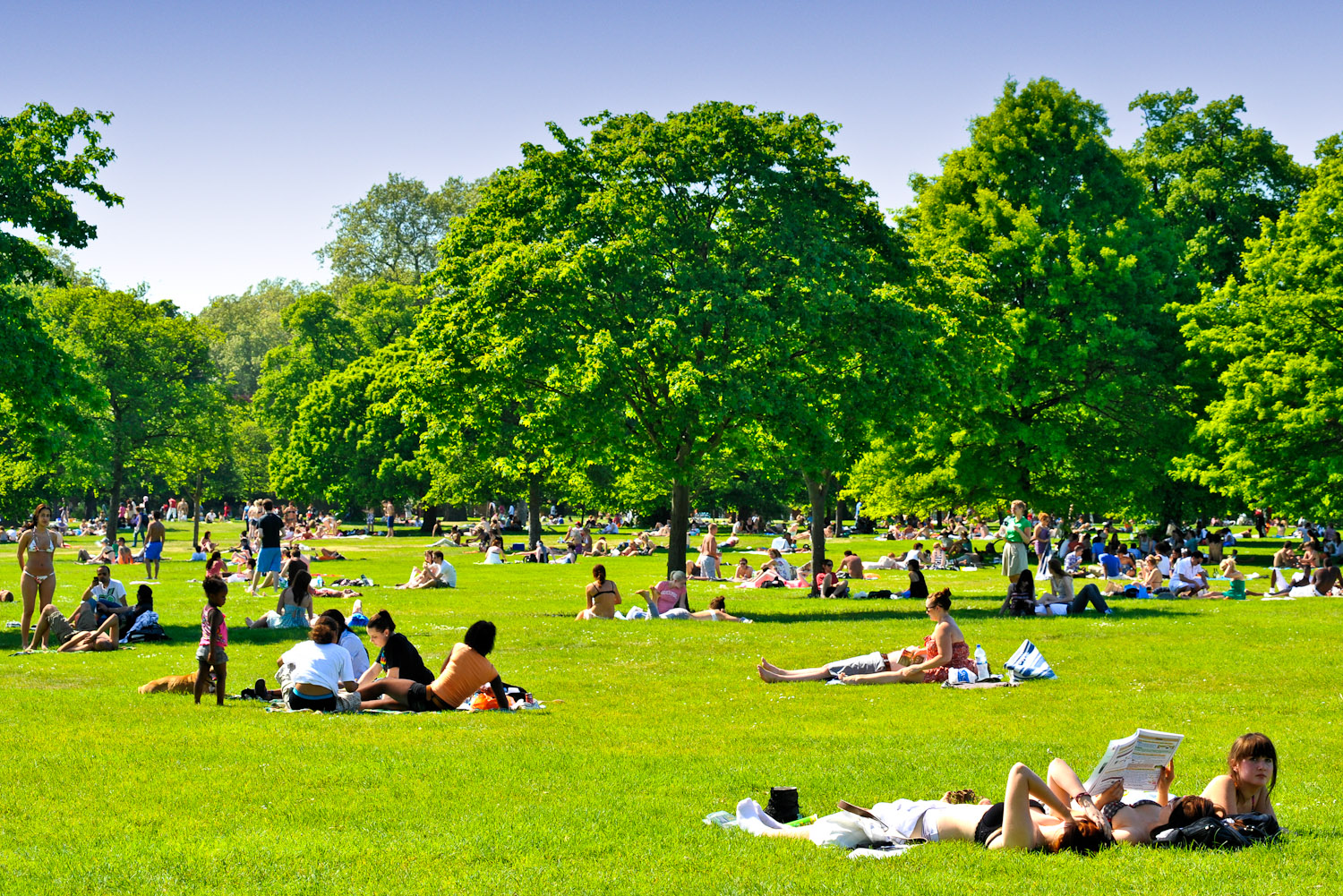 A long summer's evening promenading and picnicking in one of London's great parks is a highlight of any stay in the capital.
Regent's Park
Underground: Baker St / Regent's Park / Great Portland St
Active playground for Londoners and home to the London Zoo, a sojourn on a Saturday will see locals at play well into a long summer night.
Enter via Baker St and hire a pedalo or boat to get about on the lake.
Primrose Hill
Underground: Chalk Farm / Camden Town
Directly opposite Regents Park, Primrose Hill gives strollers incredible views of London.
Drop into the nearby restaurants and pubs on Ainger Road to refuel.
Hyde Park
Underground: Marble Arch / Hyde Park Corner
The most celebrated park in London, Hyde Park is a delicious mass of greenery in the middle of the city.
For the novelty pay for a lounger to worship the sun with the rest of London or drop in on Speakers' Corner for an entertaining dose of verbosity.
Hampstead Heath
Underground: Hampstead / Golders Green
The wild and woolly Heath has loads of children's playgrounds and three ponds in which people actually swim. So if you are hankering for a dip on a warm evening it's the go.
Underground: Kew Gardens
The great botanic gardens of the world are in fact a UNESCO World Heritage site, thanks to more then 300 years of dedication to all things flora. The famous glasshouse and orangery leave garden and plant lovers in awe, and the relatively new Treetop Walkway may actually make teenagers think this is a passable half-day excursion.
LEAVE YOUR COMMENT