Switzerland by van: Tour de Cheese in the Alps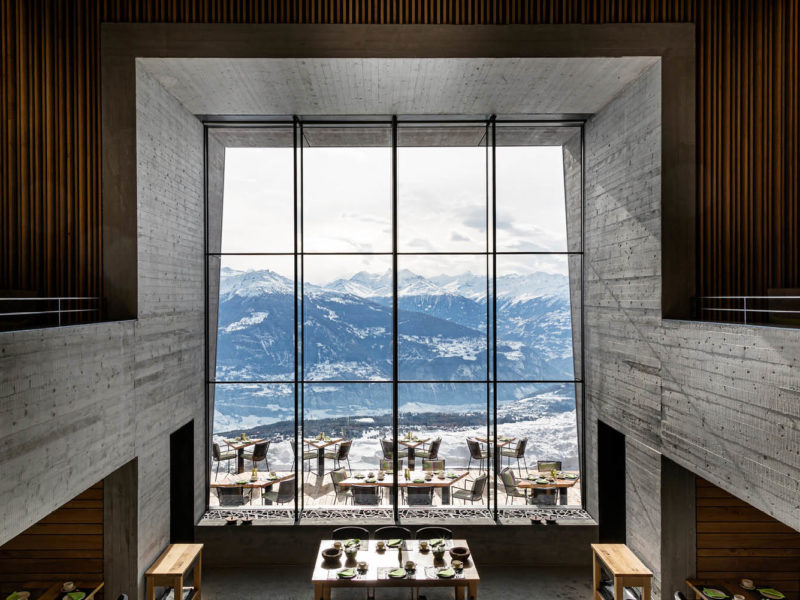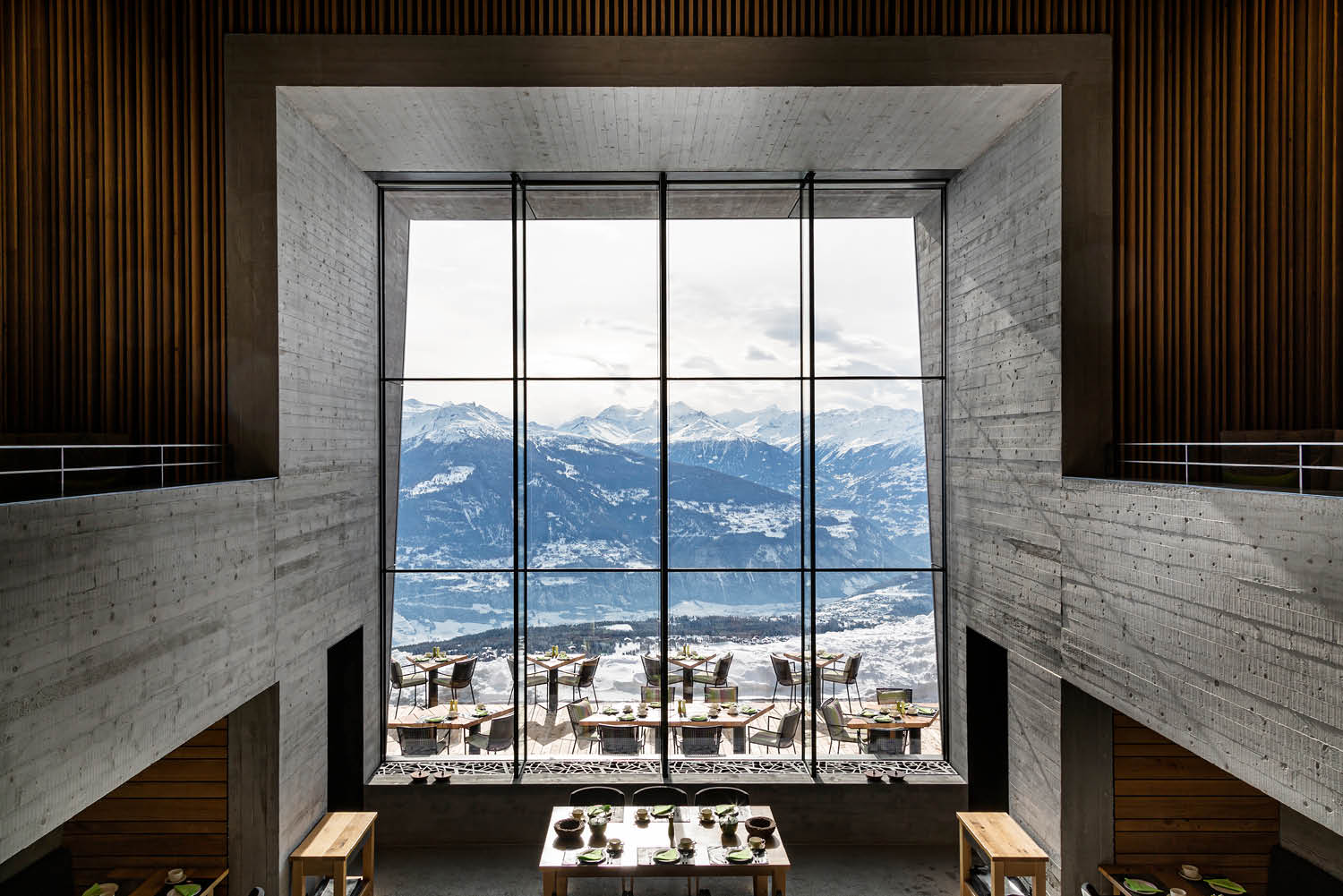 In part two of International Traveller's Europe by campervan odyssey, Freya Herring drinks in majestic mountain views and discovers that there's no such thing as too much cheese on an icy Alpine adventure. It's time for Switzerland by van…
Switzerland. Home to cheesy fondue, gargantuan mountains and cows with bells around their necks. It's an incredible country to drive through, given it's slap-bang at the centre of the Alps. You'll find yourself meandering through valleys shadowed by endless snow-capped peaks, and then you'll be up and over them, experiencing views a camera can never faithfully translate. You could quite easily drive across the country in a day, but you really should stay awhile – there's cheese and beer to be had.
Wild campervanning can be a bit tricky in Switzerland, and often you'll find it is not A-OK to park up on the shores of a river or lake – you will see 'no campervans' signs at virtually every appealing-looking spot you come across. If you don't see any though, go right ahead (*see the end of this article for a couple of spots we found). The Swiss famously love the outdoors, so there are some brilliant campsites if you have trouble finding somewhere to park up.
Camping Morteratsch is one such campsite. Set among the spectacular crests of the Bernina Range, it is overlooked by the pale blue Morteratsch Glacier – the largest in the region. We nabbed a bay right by a serenely still pond, waking up to the mountains perfectly reflected in the water. Architecturally, the restaurant is a minimal, modernist-style, glass and timber box with loads of outdoor seating, and inside a welcoming fire greets you along with beautifully warm, soft lighting.
If you let them know a few hours in advance, you can eat traditional gletscherfondue (literally, 'glacier fondue') made with locally made cheese from Pontresina, or if you haven't thought ahead try crisp, fried rösti (a Swiss speciality) or spinach-flecked spätzle. Get a locally brewed, malty Palü Bier on the side – and for goodness sake don't come to Switzerland on a carb-free diet.
A side trip to St.Moritz, naturally
Set within the Engadin valley, gloriously glitzy St. Moritz is a mere 12-minute drive from the campsite. A winter playground for the rich and richer, it's a pristine little ski town crammed with more designer stores than you can shake a Birkin at. At its heart you'll find Confiserie Hanselmann, a historic bakery that was once a favourite of Audrey Hepburn.
We sit within the imposing building, overlooking Lake St. Moritz, and order three vital sugary Swiss experiences: Engadiner nusstorte (a local cake a bit like pecan pie, where shortcrust pastry encases crunchy walnuts and buttery caramel); Bircher muesli (super creamy – clean eaters prepare yo'selves) and hot chocolate, made the way it should be: rich, thick and faintly bitter.
Driving south towards Italy, you're about to feel like you're on Top Gear. The Bernina Pass is one of the world's most renowned driving roads, and as you swing round hairpin bends, edging around cliffs, past glaciers, monumental moors and mountains, you'll see why. It takes merely an hour to descend the Alps to their very base on this road, but you'll probably want to stop a few times to admire those views.
Have we had enough of beautiful vistas? Have we heck. Next stop is a bit of a bucket list hotel – Chetzeron in Crans-Montana, over in south-western Switzerland. One of the benefits of campervanning is that you save so much money that you can afford to splash out on a bit of luxury.
It also helps to keep you sane to sleep within a building now and again, especially in cold climes like the Alps. It feels balanced to do things this way (and why stay in a crap hotel when you've got the van? Better to save up for the experiential ones, we reckon).
Chetzeron is part of the Design Hotels group – signifying that it is a hotel of supreme beauty. It's a boutique, former gondola station, 2112 meters above sea-level halfway up a mountain, and houses only 16 intimately appointed rooms. Everything in the design directs you towards the views over the mountains across the valley, from the deep-set picture windows in the public spaces and expansive window seats in the bedrooms, to the fur-lined sun loungers and steamy-hot swimming pool outside.
In winter, the hotel is only accessible by either snowcat or ski-lift, and in the warmer months a Land Rover picks you up at the car park at the base of the mountain (where you can park for the duration of your stay). Channelling your inner eagle, you can even see down to your vehicle from the heights of the hotel (so all you Anxious Annies out there can relax).
A dawn over the Matterhorn
Make sure you get up before dawn at least once, because watching the sun rise over the Matterhorn and Mont Blanc from your bed is one of the most mesmeric, romantic experiences you will ever have. You feel like you are watching from the clouds.
In winter it's ski-in, ski-out, and the rest of the year you can hike up to around 2800 metres behind the hotel. It's a tough slog – altitude will do that to you – but you feel like you are on top of the world; the mountains appear never-ending.
After that hike, we decided to restore all those lost calories the best way they can be restored: cheese. The team at Chetzeron will take you down the mountain to the nearest town, Crans-Montana, whenever you like. Drink local wine in the charmingly Belle Époque surrounds of Café-Bar 1900, before heading over to La Désalpe for local fare – think raclette, or its magnificently tacky cousin from the '70s, fondue.
We try two kinds – Fondue La Désalpe, a thick, creamy, cheese-based fondue of Gruyère AOP and Vacherin Fribourgeois, and the Fondue Bourguignonne à l'entrecôte, where cheese is replaced with boiling oil (scary, hey?) and the bread dippers with chunks of raw beef, that you cook yourself at table. We ask about the raclette and the waiter brings over a taster plate complimentary – you can never have too much cheese, people. Get the cheese fondue, whatever you do. Yes, it's recklessly unhealthy, but on a cold night at the top of the Alps, there is little that will sate your spirits quite so well. The Swiss know how to make the cold a pleasure.
But the cold will soon be a thing of the past, friends, because next stop is only Lake bleedin' Como in Italy. Maybe George will feel like hopping in the van for a jaunt?
Switzerland's wild-campervanning spots:
Check out the expansive car park at the lake Lej Nair (route 29). It has spectacular views over Piz Bernina (the highest mountain in the Eastern Alps) and, when we visit, is campervan-
At the bottom of the Bernina Pass, just before you get to Lago Bianco, there is a small, very deep car park, that would work as a resting place (make sure you park safely at the very back, far away from the road).
Continue on your merry way: Black Forest and Bavaria by van: the fairy-tale and cake trail
LEAVE YOUR COMMENT