Sustainable Switzerland – A guide to conscious and regenerative Swiss restaurants and hotels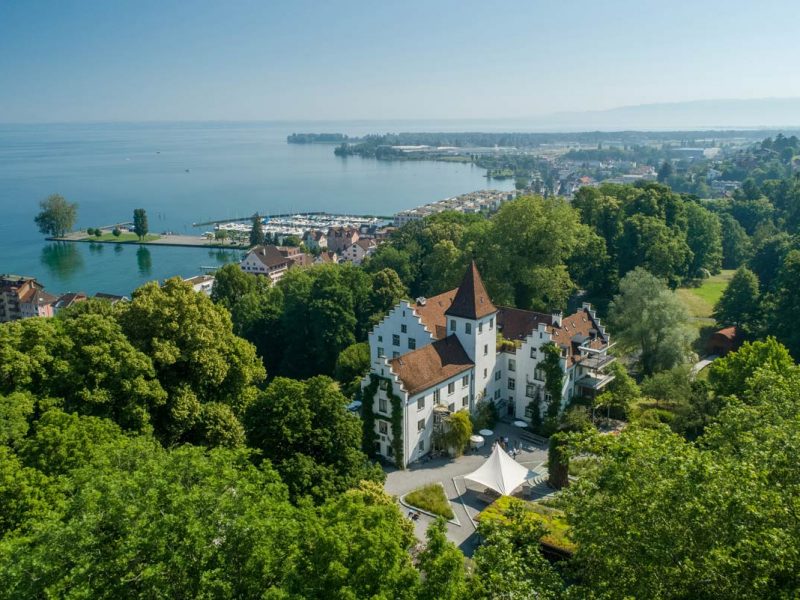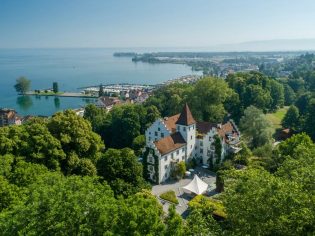 |

THIS ARTICLE WAS CREATED IN PARTNERSHIP WITH Switzerland Tourism

|
The Swiss Federal Council has committed to a climate-neutral Switzerland by 2050, putting sustainability on top of its tourism strategy. In short, Switzerland wants to be Swisstainable – and it's already well on its way.
Switzerland is serious about sustainability
Switzerland has long been renowned for its alpine landscapes and is determined to retain its reputation as a world-class tourism destination – and to ensure its citizens continue to enjoy its outstanding natural assets.
Sustainability has always been key for this nation: in the 1850s, many Swiss resorts were established on the merits of fresh alpine water and air quality. Famous mountain resorts including Zermatt, Murren and Rigi remain free from cars even now.
Switzerland was also a leader in recycling and conservation movements.
An eighth of the country is covered by protected parks, and a third is forested. Meanwhile, its famous railways offer an environmentally gentle way to travel, even to small villages and mountaintops.
The country remains committed to sound ecological and social principles so everyone can appreciate its natural environment, authentic local culture and regional flavours. The number of sustainable shops, restaurants and tourism businesses is steadily increasing. They are branded Swisstainable.
The youngest chef to be awarded three Michelin stars is Swiss
Andreas Caminadas hasn't taken the traditional chef's route to fame. His restaurant isn't in a major city. He focuses on regional produce and is a pioneer of sustainability, which you might think would hinder the creation of a haute cuisine menu.
But Caminadas proves you wrong. He's the youngest chef to be awarded three Michelin stars, and his restaurant at Schloss Schauenstein is on the uber-prestigious list of The World's 50 Best Restaurants for 2022. In 2019, he bagged the same organisation's Sustainable Restaurant Award.
Gourmets make it their mission to visit Caminadas' restaurant in a small corner of rural Switzerland. It's one of Europe's best dining experiences, and also proves that Swisstainable dining can be found even at the highest culinary levels.
"Sustainability changes the dining experience for a guest," says Caminadas. "The added value of sustainably sourced or farmed products isn't only in higher quality and better taste, but in greater appreciation for the ingredients and food on the plate."
A delightful castle hotel and restaurant in Switzerland
Caminadas' delightful little castle – which has nine hotel rooms – is in Fürstenau, in the chef's home canton of Graubünden. Caminadas says his aim is to capture the culinary magic of the seasons and region on the plate.
"Food should be a journey of the senses that leaves a lasting impression and, above all, simply makes you happy," he says.
The menu changes; if local fisherman Hanspeter Gubser hasn't caught fish that morning, it won't be on the menu. If he has, you could be tucking into pike perch with apricot and red onion. Other dishes include tortellini pasta with veal and brown butter, pork neck with dried pear, or venison with pumpkin and buckthorn berries that grow wild in the Alps. The cheeseboard proudly showcases local cheese.
The cooking uses French haute cuisine techniques but is alpine at heart, and Caminadas sources produce from local farmers, hunters and growers. "Due to our warm climate, we're able to cultivate 700 varieties of vegetables, herbs and fruits ourselves," he says. "It's inspiring to see the different phases of plants, as we deliberately allow them to sprawl from roots and buds to flowers, seeds and fruits."
Andreas Caminadas' other Swiss restaurants
Caminadas helms another Fürstenau restaurant that seats just 12 people; called Oz, it presents high-quality vegetarian cuisine, and guests sit at the counter to watch the kitchen team at work. Meanwhile, offshoot IGNIV, which also highlights regional ingredients, demonstrates that share dishes can be a fine dining experience, too. Both IGNIV St Moritz and IGNIV Bad Ragaz have two Michelin stars, while IGNIV Zurich has one.
Michelin stars and sustainable
Schloss Schauenstein might have three Michelin stars and 19 Gault Millau points, but the focus isn't only on culinary excellence; Caminadas is passionate about preserving his beloved environment, too. As well as using organic food and sourcing local ingredients, the restaurant and hotel run on 100 per cent renewable energy, and the kitchen operates on ecological principles and a 'no food waste' policy.
More sustainable Swiss restaurants
Of course, Caminadas' restaurants aren't Switzerland's only sustainable food experiences. At gorgeous Schloss Wartegg on Lake Constance, for example, 500 types of organic kitchen garden herbs and vegetables are used in the innovative restaurant. You can enjoy homemade gnocchi with parsley and fennel, and elderberry and lime-mint sorbet fizzling with prosecco.
At wellbeing resort Grand Resort Bad Ragaz, the two-Michelin-star restaurant Memories uses foraged ingredients such as sorrel, buckthorn and mushrooms, while Verve by Sven uses sustainably farmed and fair-trade produce in dishes such as slow-cooked mountain trout with cucumber.
En guete, as they say in Switzerland – or bon appétit!
Sustainable stays in Switzerland
Many hotels, mindful of their environmental impact, have installed efficient technologies such as biogas and energy-recovery systems, as well as reducing their food waste and committing to dates for carbon neutrality (that's if they haven't reached them already, such as at the Valsana Hotel Arosa).
Among outstanding sustainable hotels are the traditional Julen Hotel in Zermatt, The Alpina Gstaad, Hotel Kartause Ittingen in Warth-Weiningen, and the iconic The Dolder Grand in Zurich. But it isn't just luxury hotels who are doing their bit: WellnessHostel4000 in Saas Fee is a leading initiative by Swiss Youth Hostels.
When planning your holiday or travelling in Switzerland, look out for the Swisstainable logo. This demonstration of commitment to sustainability comes in three levels. A business starting out with defined and specific goals is Committed, while a business with at least one recognised sustainability credential is Engaged. The Leading category is for businesses with a comprehensive, properly certified strategy.
Switzerland didn't achieve its beauty and impressive reputation without concerted effort. Travellers who visit can now be reassured they're helping protect this stunning environment so their children and grandchildren can enjoy a holiday in Switzerland over the decades to come, too.
LEAVE YOUR COMMENT