Montreux, Switzerland; Essential city guide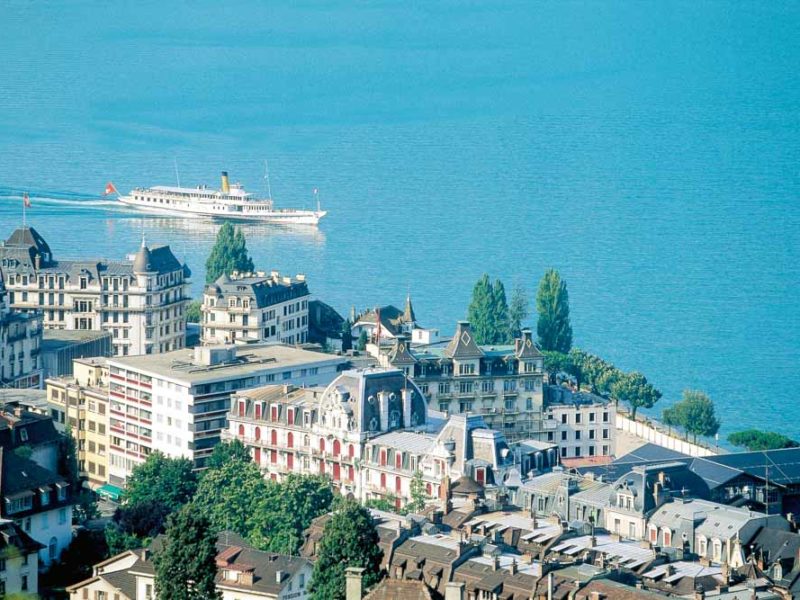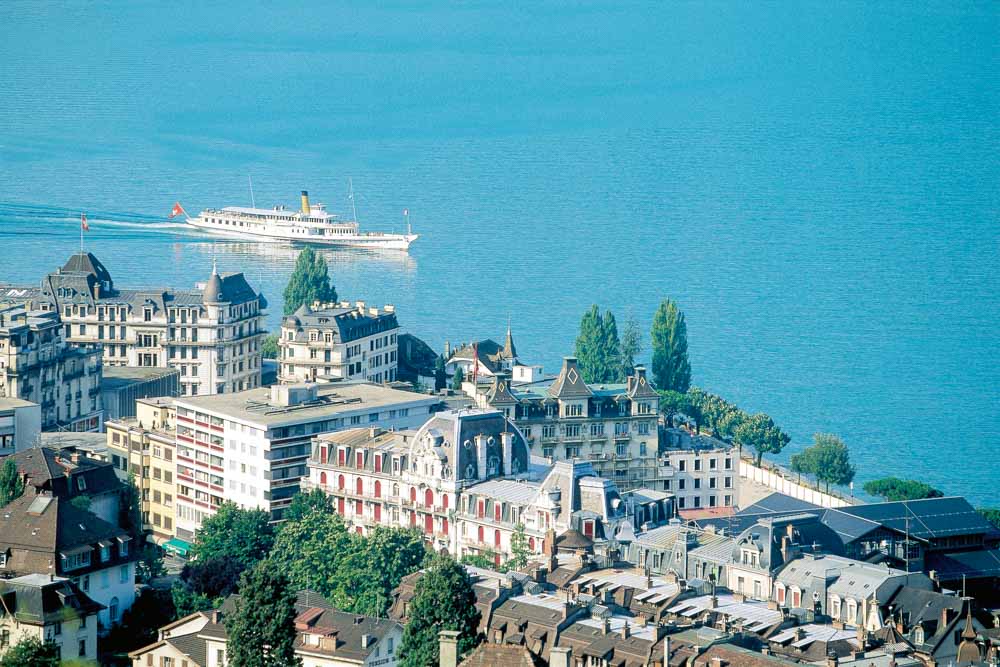 A grand, aristocratic 19th-century resort town with a balmy microclimate and extraordinary lake and mountain scenery, but it also has its raffish side. Brian Johnston reveals all in our Montreaux city guide.
Known for
Its jazz festival, Chillon Castle, and lakeside living
Eat streets
Head onto the main street to find the warm trattoria-style eatery La Rouvenaz, a favourite with locals. It specialises in wood-fired pizzas and pastas, as well as seafood dishes, and has both a wine and gelato bar.
Of course, you could always sacrifice an arm and a leg for a two-Michelin-star meal at Le Pont de Brent, where Swiss and French specialties are dished up in a charming country house in the hills above town.
Out & about
The rack railway (sbb.ch) that hauls passengers from Montreux to the 2042-metre Rochers-de-Naye peak isn't for the fainthearted as it winds ever higher above the lake, with increasingly glorious views over the surrounding Alps.
July's three-week annual Montreux Jazz Festival sees the world's top guitarists, jazz singers and blues and rock artists take to various stages located around the city for one of the world's foremost music festivals.
Insider's secret
Though a statue of one-time Montreux resident Freddie Mercury stands prominently on the lakefront, it's surprising how many people miss the terrific Queen Studio Experience, perhaps because it's tucked obscurely into the casino.
Queen recorded seven albums here, and this shrine of memorabilia is illuminating; you can even mix your own track. mercuryphoenixtrust.com
Retail reconnaissance
Montreux is a relatively small city, but its main drag of Grand'Rue has no end of upmarket fashions, watches and chocolates.
There's also a covered food market on the waterfront that runs on Fridays, with the adjacent small Forum mall featuring lots of fashion and gift stores worth browsing.
The essential experience
One of the best ways to see the real beauty of Montreux's surroundings is on foot. Take a stunningly beautiful 40-minute walk along flower-lined lakeshore promenades to the Château of Chillon and take in the snow-covered panorama of the mountains that dwarf it.
Caffeine hit
Zurcher has been tempting well-heeled customers for more than 130 years. linger over lemon tarts, chocolate cakes and layered pastries oozing indecent quantities of cream.
Stay & play
Affordable
Montreux Youth Hotel is perhaps Switzerland's best budget retreat, with a great near-lakeshore setting, convivial dining room, colourful décor and room choices including doubles and dorms.
Moderate
What Eurotel Montreux's rooms lack in personality, it more than makes up for with its friendly service and magnificent lake views. Its Safran Restaurant terrace combines fabulous outlooks with great local fish dishes.
Luxe
Fairmont Le Montreux Palace is a yellow-and-white Belle-Époque pile that has been setting the tone since 1906. Three restaurants, one lakeshore wellness centre and perhaps a million geraniums all combine beautifully.
LEAVE YOUR COMMENT