20 best things to do in Switzerland (other than skiing)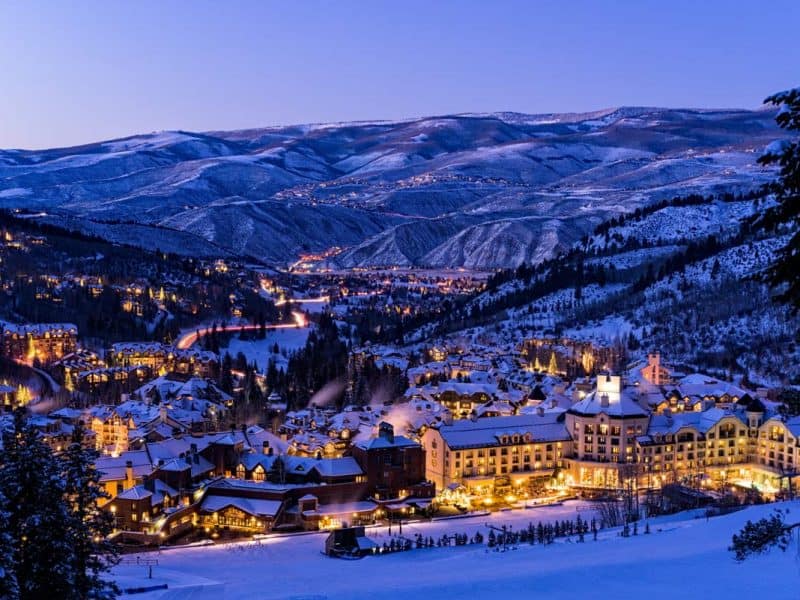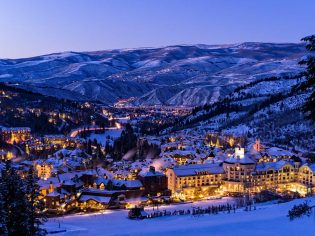 View Map
Skiing and Switzerland go together like a hand and (ski) glove, but there is so much to do when the weather turns cool and the land is blanketed in snow…
We've found all the activities you can do outside of skiing in Switzerland…
1. Head up in a hot air balloon
Go hot air ballooning at Château-d'Oex, the venue for the International Hot Air Balloon Week every January, when around 90 balloon pilots take to the skies.
Flights are available all year round, and encompass the whole Alpine landscape from Mont-Blanc to the Eiger, taking in the Grand-Combin, the Matterhorn and the Jura, as well as the regions around Lake Geneva and the canton of Fribourg.
2. Watch a White Turf horse-race
Attend White Turf, the annual horse-racing meet in St. Moritz that takes place on ice instead of turf every February. It's a wonderful mix of skill, food, music and more all set amongst a spectacular alpine environment.
3. Zipline with First Flyer
Reach speeds of up to 84 kilometres an hour ziplining on the First Flyer down Grindlewald First. With 800 metres of steel cable and up to 50 metres high, ziplining provides an exciting journey through stunning winter scenery and comes to an end thanks to a giant spring device.
4. Ice-skate on Lake Zurich
Ice-skate at Lake Zurich at the Seehotel Sonne's Live on Ice. Located in the gardens of the hotel, right next to Lake Zurich, the rink is open from early November until early February. After you are finished on the ice, you can warm up at the mulled wine stand.
5. Hike with a Saint Bernard
Try hiking with a Saint Bernard; every weekend from the end of December until the end of February, the Barry Foundation (owner of the 300-year-old breeding kennel from the Great Saint Bernard Pass Hospice – the Holy Order of the Great Saint Bernard Monastery) organises walks accompanied by Saint Bernard dogs in the Valais mountain village of Champex-Lac. You walk the dog, and little people can take a sled ride pulled by them.
6. Take a horse-drawn sleigh ride
Take a horse-drawn sleigh ride to Lake Lauenen in the Bernese Oberland. Leaving from the pretty village of Lauenen, the tour takes roughly one hour and fifteen minutes, gliding through the pristine Rohr nature conservation area to Lake Lauenen and then back again. Each sleigh takes up to six months to make by master craftsmen Ernst and Ueli Reichenbach; sheepskin rugs keep you cosy on route.
7. Visit the Sherlock Holmes Museum
Visit the Sherlock Holmes Museum in Meiringen, close to the fateful Reichenbach Falls where the fictional detective met his end. The museum is located in the basement of the old English church in the heart of the village.
It features exhibits relating to the author Sir Arthur Conan Doyle and his most famous characters, Sherlock Holmes and Dr Watson, including a faithful reconstruction of the living room at 221B Baker Street.
8. Experience a dogsled ride
Jump on a dogsled in Speicherschwendi with Christine and Michael Hanselmann and learn how to handle a team of sled dogs, before experiencing the pure exhilaration of slicing through the snow behind these mighty malamutes. Also, try Huskystuff in Alt St. Johann or a Husky Lodge near Lucerne.
9. Strap on snow shoes
Strap on snow shoes and go walking (not skiing) in the snow. There are endless destinations across the country where you can hike through exquisite villages and scenery for anything from a few hours to a few days. Choose a trek that involves overnighting in a mountain hut for a true Alpine experience.
10. Para-glide down a mountain
Jump off the side of a mountain. After taking a gondola up Grindlewald First, you'll strap in for a tandem paragliding flight back down again, taking in the spectacular vista of the Eiger, Mönch and Jungfrau mountains.
11. Get on a toboggan
Toboggan through mountain scenery. After a leisurely post-bus ride through the beautiful Rosenlaui Valley, jump aboard a toboggan and start your rather more adrenalin-packed descent at the foot of the mighty Wetterhorn.
The Eiger Run, which starts at Alpiglen and ends at Brandbegg, is also a great option. Many toboggan runs are lit up at night, adding a new element of loveliness.
12. Try out a fatbike
Rent a fatbike and get riding. As the name implies, fatbikes have extra-wide tyres that are designed specifically for riding in the snow and on ice.
Currently taking the country by storm, there are lots of places you can indulge, including Andermatt, Valais and Gstaad.
13. Go on a Mount Titlis Cliff Walk
Walk Europe's highest suspension bridge, the Mount Titlis Cliff Walk, at 3041 metres above sea level and 500 metres off the ground.
Not for the faint-hearted, the bridge is just one metre wide, 100 metres long and suspended by steel cables. It even sways! This isn't for anyone with a fear of heights!
14. Climb a glacier in Interlaken
Go ice-climbing on a glacier in Interlaken with specially-trained mountain guides who will instruct you in the safe use of ropes, ice axes and crampons. There's no need to be a bodybuilder: routes of differing grades will be set up on ice walls so everyone, big and small, can try it out.
After the effort of going up, rappelling down the deep crevasses is pure fun, and all gear is provided.
15. Chocolate at Lindt Home of Chocolate
Stay warm with some hot chocolate at the Lindt Home of Chocolate in Zurich and learn about the fine art of chocolate-making. Visit the chocolate fountain over 9m tall and the biggest Lindt Chocolate Shop in the world, spread over 500 square metres.
16. Do a snow tube run
Launch yourself down well-groomed tracks atop an air-filled tyre. You can go snow tubing at Truebsee Snow Park which has groomed runs that have you spinning in circles before coming to a bumpy but safe stop.
17. Learn about the wildlife
Go wild for wildlife in Val Müstair, where game warden Jon Gross will take you hiking through the landscape to observe the habits of numerous animals that are found there.
18. Warm up at a ski resort
Enjoy some après ski action, even if you don't ski. Ski resorts are fun places to be after dark when restaurants and bars fill up with visitors and locals and a convivial atmosphere prevails. Warm up from the inside with local staples like fondue and Glühwein.
19. Stay at the luxurious Whitepod
Check into Whitepod, an eco-luxe hotel made up of 15 individual self-supporting pods sitting 1400 metres above sea level at Les Cerniers, with magnificent unobstructed views of Lake Geneva.
Each one has a pellet-burning stove and all the comforts of home, with breakfast served in the central pod-house, and endless nature just beyond each pod's adjoining deck.
20. Catch the Cricket on Ice
Watch Cricket on Ice in St. Moritz at the premier event on the Swiss cricket calendar (who knew there was one?).