10 ways to do a digital detox in Switzerland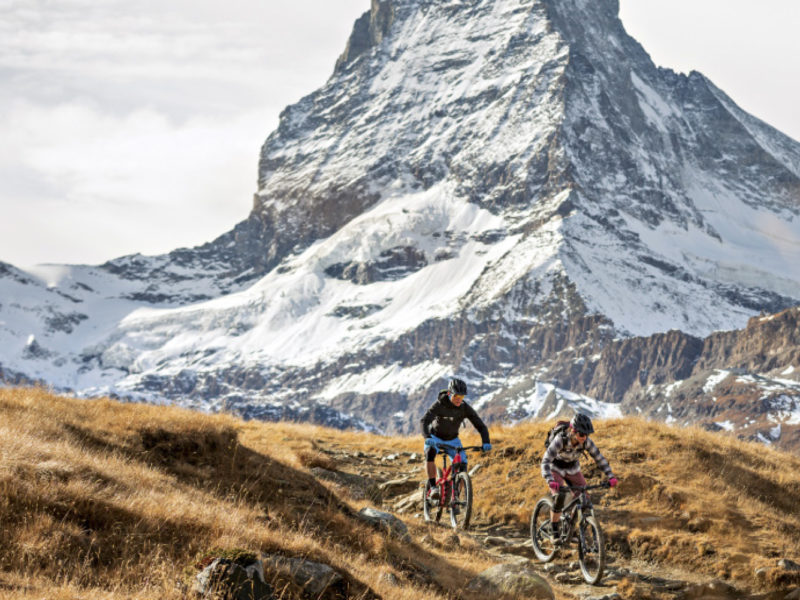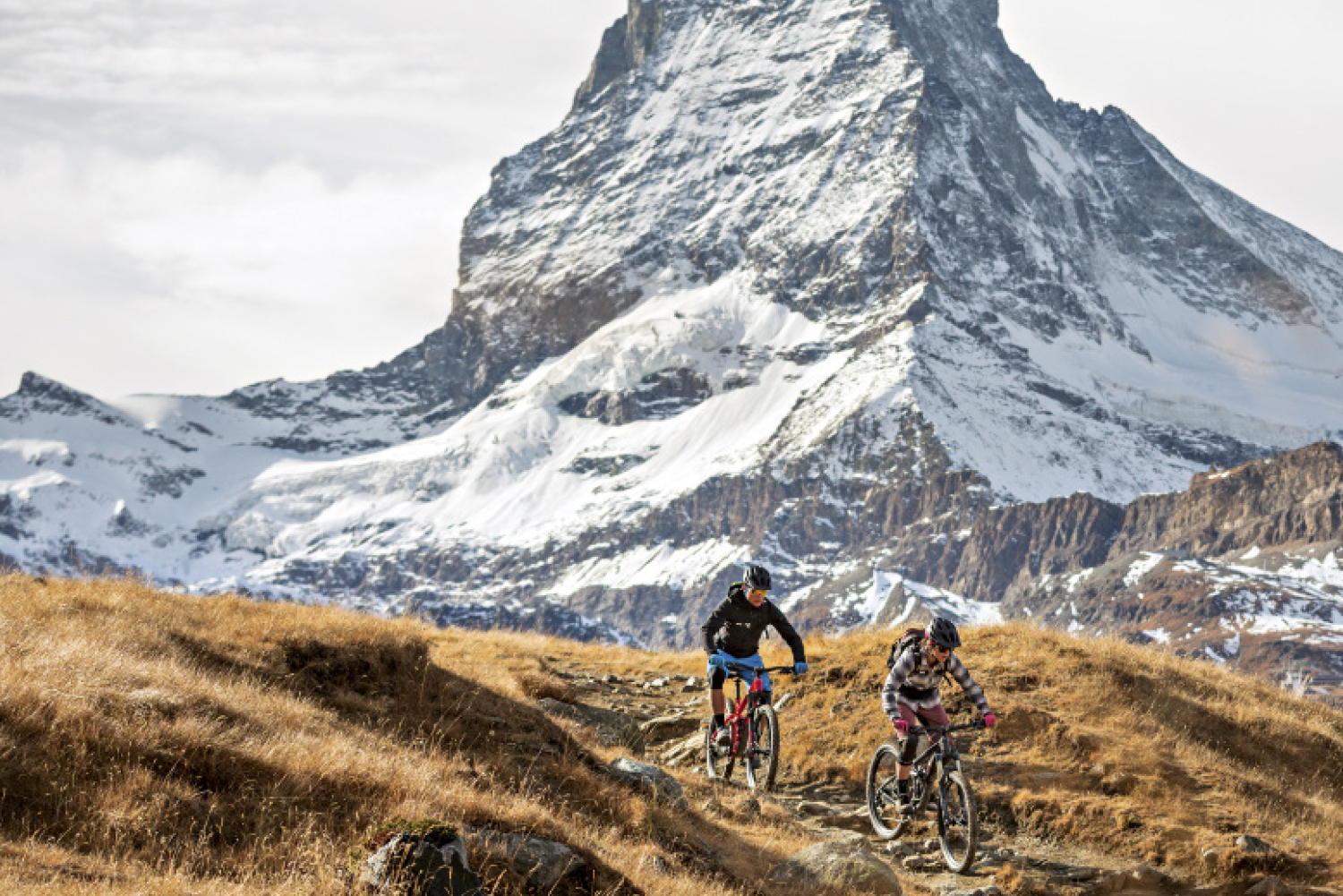 With isolated retreats, the best picnic spots in the world and heart-thumping activities among the forested slopes of its many spectacular peaks, exploring the Swiss Alps in summer is the ideal way to refresh one's mind and body.
Taking an enforced break from our devices doesn't mean we need to journey to some remote corner of the Earth until the signal drops out.
We just have to put ourselves somewhere so beguiling it holds our attention, and do things while we're there that keep us so focused we forget about everything else or so relaxed we don't care about anything else. Switzerland in the summertime is that place. (Warning: some activities listed here are as addictive as social media.)
1. Watch cows come down from the alps adorned with blooms
On the last Sunday in September every year a festive procession of beauties wearing fresh blooms wend their way down from the alpine pastures where they have been sunning themselves all summer.
Accompanied by their proud farmers and a chorus of chiming cow bells, the herd enters the village of Charmey with yodellers, alpine horn blowers and flag wavers providing the entertainment and markets selling regional arts, crafts and food.
2. Gaze at a waterfall or two (or 72)
Seeing 20,000 litres per second of glacier meltwater thundering through the interiors of a mountain makes the Trümmelbach Falls in the Lauterbrunnen Valley a sight to behold.
Europe's largest subterranean waterfalls are actually easy to access – there are even lifts. And don't miss the Staubbach Falls either; you take an easy hiking tour from Lauterbrunnen to view some of the 72 waterfalls in the region.
3. Sleep in an alpine hut
A quaint wooden hut surrounded by a pristine alpine landscape, the solitude only broken by the sound of birdsong: it's the stuff that Swiss holiday dreams are made of.
No television, no broadband, some can't even be reached by car, Switzerland's alpine pastures are dotted with huts that offer up pastimes from hiking and wildlife watching to revelling in the restive quiet. Huts can be easily booked; go to alp.holidaybooking.ch and pick your piece of pastoral paradise.
4. Hit the trail
The 4.5-kilometre Jochpass Trail in Engelberg spoils riders with its sheer beauty, as they cruise past mountain lakes, gently flowing streams and majestic glaciers. Designed to cater to beginners and experienced bikers alike, the 440 metres of descent start at Trübsee mountain station and takes in curves, bumps and rollers. It's accessible from June to October.
5. See eye to eye with an ibex
On the Niederhorn Ridge, with the awe-inspiring sight of the Eiger, Mönch and Jungfrau mountains nearby, it is the gentle meandering of the impressively horned ibex that will capture your attention.
It is possible to get up close to these furry alpine residents on a wildlife tour with a passionate guide, armed only with binoculars and a camera and spurred on by a sense of adventure. Sir David Attenborough eat your heart out.
6. Walk the vineyards of Lavaux
Wine regions don't come much more stunning than the UNESCO-listed vineyard terraces of Lavaux on the banks of Lake Geneva. Walks here take in uniform rows of vines and historic towns, with the still waters of the lake and the mountains that fringe it stretching across the horizon.
Once you've finished the 10.4-kilometre walk (it should take you about four hours), head to Chexbres and cool off in a lakeside pool with a glass of the region's delightful white wine in hand.
7. Go for a dip in the Rhine
Swimming in the mighty Rhine, one the most famous rivers in the world, is an experience not to be missed. And it's actually easy with a Wickelfisch swim bag; invented in Basel, the starting point for your swim, the bag is shaped like a fish and allows you to keep your clothes and valuables dry while you float effortlessly downstream on the current past the beautiful architecture of this city.
8. Eat you way from farm to farm
Bike route 44 through the Bernese Jura region is understandably celebrated as much for its stunning alpine vistas and pristine nature as it is for the 50 'Métairien' or farm restaurants that present ample opportunity to sample delicious local food and produce prepared and served up by the folk who are lucky enough to call this place home. Try the buttery, crisp rösti for a real treat.
9. Try fondue with a view
It is impossible to visit Switzerland and not eat fondue, and one of the best places to sample the dishes is the 'fondue trail' from Gstaad to Saanenland.
The region is known for the variety and quality of cheeses produced here, some of which go into making the famous hot and gooey dipping sauce.
You can take everything you need to have a fondue picnic in the mountain air with a fondue backpack from the Schönrieder dairy, containing fondue mix, a fondue pan, burner, forks and bread. Easy and cheesy!
10. City SUP and sunbake
In Zurich stay in a hotel that loans out bicycles, like 25hours Hotel Langstrasse (25hours-hotels.com), and cycle to Lake Zurich for a stand-up paddle with SUPSwiss (supswiss.ch).
Afterwards ride to one of the city's historic open-air public baths on the river Limmat.
Frauenbad is women-only and Flussbad is men-only. Nudity isn't compulsory but stretch out in the afternoon sun without a top or a care and get that book finished.
LEAVE YOUR COMMENT