The best boutique hotels in Zurich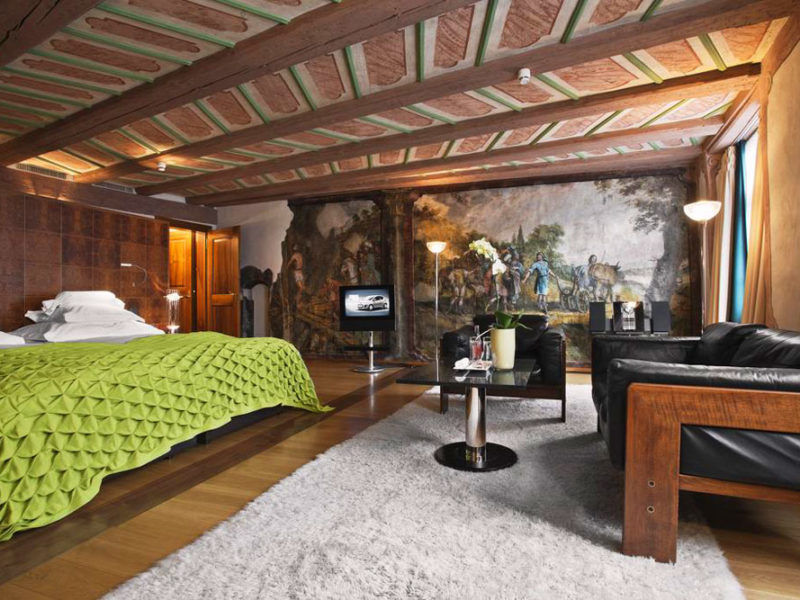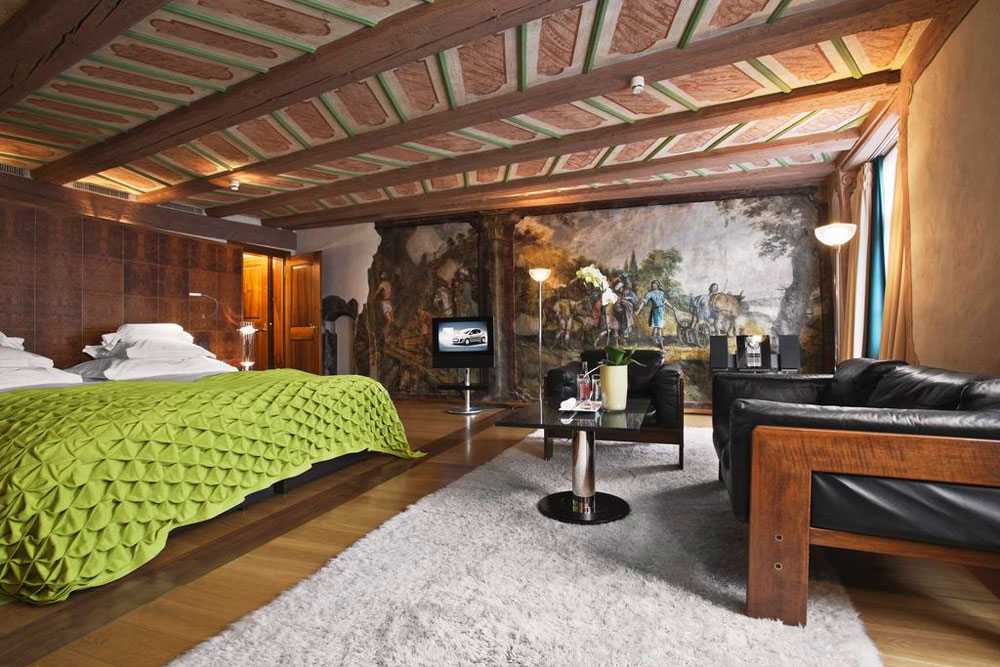 We search out small-scale accommodation with a modern design twist in Switzerland's most populous city.
When it comes to travelling to a place as mesmerising as Zurich, it pays to find accommodation that complements your surroundings. Small-scale boutique accommodation is the perfect option for travellers who crave an intimate experience and care about the details.
If design plays a big part in your travel decision making, there are a group of hotels that you need to have on your radar, especially if you want to capture another dimension of Zurich's vast beauty.
Lady's First Design Hotel
Don't worry if you're a bloke (or a couple) – men are welcome in this slickly renovated, 28-room, 19th-century townhouse in quiet Seefeld, near the shores of Lake Zurich. The rooftop and top floor wellness and spa area of the Lady's First Design Hotel is, however, strictly for the ladies – a nice change if you're not quite used to letting it all hang out in front of manly strangers.
Single rooms from $263 per night; double rooms from $332 per night; Mainaustrasse 24.
Townhouse Boutique Hotel
The decadently Baroque-style wallpaper, richly-coloured furnishings and other quirky touches of the Townhouse Boutique Hotel are a little different to the more minimalist restraint often found 'round these parts. Reasonably priced and just a block away from the main train station.
Single rooms from $223 per night; double rooms from $258 per night; Schützengasse 7.
Widder Hotel
This rambling, beautifully blended triumph of centuries-old architecture and modern design spreads out over nine historic townhouses. Each room and suite of the Widder Hotel has a unique character – think exposed wooden beams, abundant antiques and art, plush leather bedheads, and richly coloured Moroccan rugs.
Single rooms from $538 per night; double rooms from $744 per night; Rennweg 7.
B2 Boutique Hotel + Spa
Located in an old brewery near the city centre, the B2 Boutique Hotel + Spa has quickly risen through the ranks to become one of the city's most Instagram-able locations. Guests can unwind with a glass of wine and a cheese plate in the awe-inspiring library surrounded by 33,000 books, or take a dip in the rooftop thermal baths overlooking the city.
The rooms themselves have a luxe industrial chic vibe, which is a nod to the building's past life.
Rooms start at around $450 per night; Brandschenkestrasse 152.
The Storchen
This is one of the oldest hotels in Switzerland, dating back to 1357 … to say it has a rich history is an understatement. The Storchen underwent a multi-million dollar renovation in recent years which has injected a little five-star glamour into the grand old dame.
Set on the banks of the River Limmat in the heart of Old Town, the location is hard to beat. The glam waterside bar is a great place to listen to some classic jazz in the evenings.
There are 66 freshly designed rooms and suites decorated with a warm colour palette, offering either river views or an outlook over Old Town.
Rooms start at $540 per night. Weinplatz 2.
Hotel Wellenberg
Boutique accommodation in Switzerland can be on the pricey end, but thankfully Hotel Wellenberg is here to offer a (slightly) more affordable option.
Some of the rooms are decorated in a mildly gaudy manner which won't be to everyone's tastes, but it's very clean and well located and manned by friendly staff. Most of the rooms have views of the beautiful courtyard and there is unique artwork dotted throughout (a feature wall of old Hollywood photos is particularly eye-catching). The accommodation also offers a shared library and lounge area, and a good breakfast is included in the room tariff.
Rooms start at $290 per night. Niederdorfstrasse 10
Small Luxury Hotel Ambassador
Part of the former Uto Castle, the Small Luxury Hotel Ambassador is an interesting blend of Neo-Baroque architecture with modern interiors. Set opposite the city's glorious Opera House and right near Lake Zurich, it's a great jumping off point for your Swiss adventure. If shopping is your thing, it's just a 10 minute walk to the famous Bahnhofstrasse district.
With just 44 rooms there's a great sense of peace at this boutique hotel, making it a great place to unwind after a day of sight-seeing (the hearty Swiss breakfast each day will also put you in good stead for a day pounding the pavement).
There are good single rooms on offer, which will appeal to solo travellers.
Rooms start at $391 per night. Falkenstrasse 6.
Marktgasse Hotel
Set in the lively Niederdorf district surrounded by an array of small boutiques, galleries, restaurants and bars, Marktgasse Hotel is the perfect mix of old and new.
While the 39 individually styled rooms have been decked out with an array of art pieces and modern furnishings, there are still delightful heritage protected details to be found. The junior suite with its own private roof top terrace is worth splashing out on if you can afford it. The views over Zurich are superb.
There are two strong food and beverage offerings on the ground floor – the staff at Baltho Bar know how to mix a mean cocktail and the delish Café Take-out is a great spot for breakfast and lunch.
Rooms start at $322 per night. Marktgasse 17
LEAVE YOUR COMMENT