Underrated Christmas markets in Europe: home to Switzerland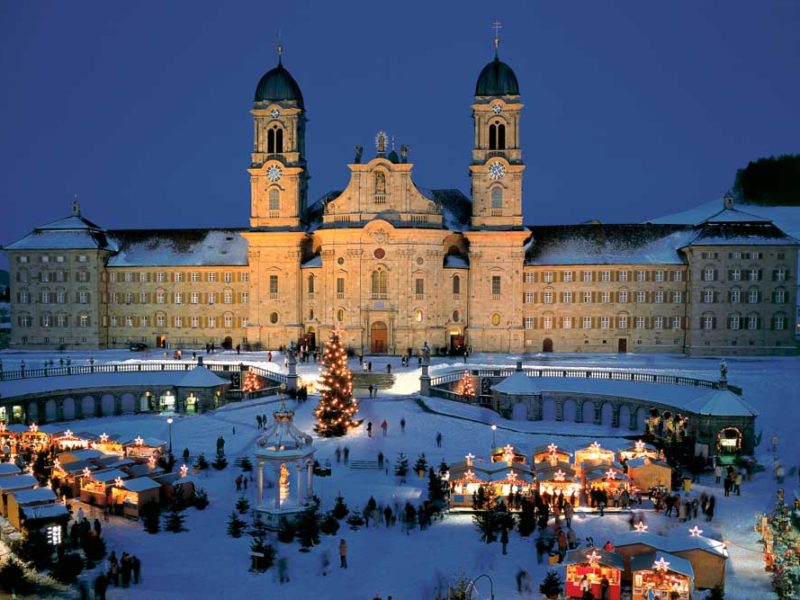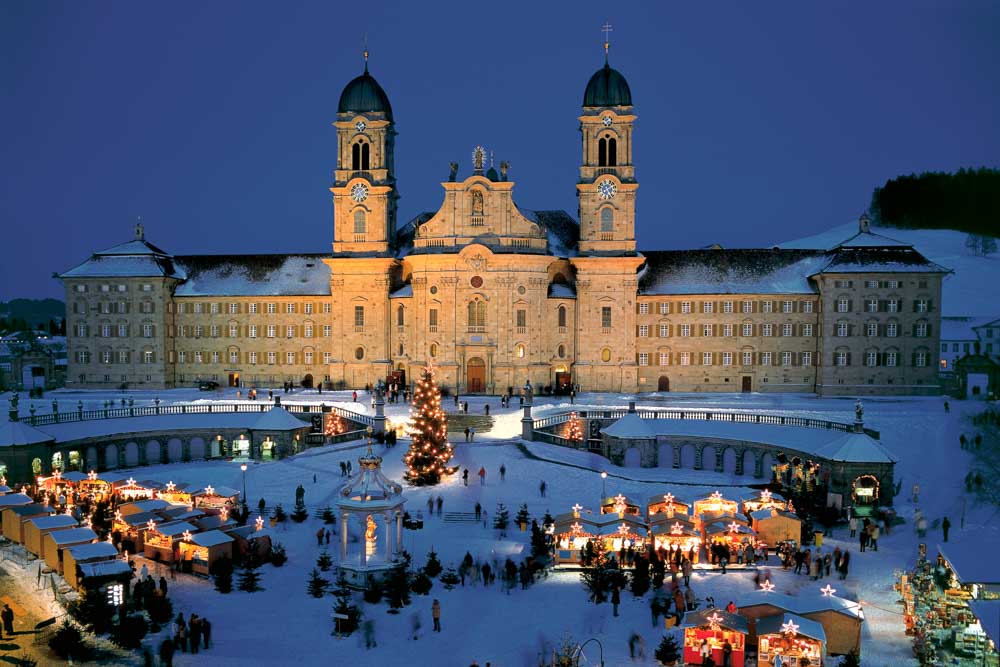 There's nothing better to get you into the spirit of the season than a good Christmas market in Europe. Brian Johnston finds Switzerland is an oft overlooked gem when it come to festive stalls.
Nothing captures the season of good cheer more than the light-twinkled Christmas markets that enliven Swiss towns throughout December. They're an atmospheric alternative to shopping malls, tempting with handicrafts, candles and Christmas-tree ornaments.
They set your stomach growling with the scent of roasting chestnuts, mustard-slathered sausages and hot wine, and make your toes tap to the sounds of carolling buskers. If snow falls, you'll feel as if you've stepped into a pop-up Christmas card.
Best of all, Christmas markets bring warmth to the winter in a lovely slice of European tradition that has survived since the Middle Ages.
Every city and town in Switzerland has its Christmas markets great and small, but Zurich is a good place to start your tinsel tour.
You don't even have to go beyond the train station, whose market is the largest indoor Christmas market in Switzerland, with some 150 mini-chalet stalls presided over by a Swarovski-decorated tree.
There are also markets in old-town Niederdorf and Sechselaeutenplatz, and on Buerkliplatz you can make your own candles: popular both with kids and adults, who give them as gifts. But my favourite might be the little market on Werdmuehlerplatz with its 'singing' Christmas tree of carollers.
Basel spills its biggest Christmas market across Barfüsserplatz and around the nearby church, adding to the appeal of an already lovely old town.
As well as small gift and food stalls there are usually craft workshops for children and pop-up bars for adults decorated with chandeliers, disco balls and lights.
It's a short walk to a smaller, very atmospheric market on Münsterplatz beside the cathedral, presided over by one of Switzerland's largest Christmas trees.
Kids can make gingerbread in the Fairytale Forest, though the traditional nibble is actually a Graettimann, a man-shaped brioche studded with almonds and raisins.
Christmas markets are generally more modest in French-speaking destinations such as Geneva, Lausanne and Morges, where you can swap your Glühwein for vin chaud.
Montreux is an exception, with half a million people each season flocking to 150 stalls spread along the town's Alp-gazing, lakefront promenades.
It's particularly good because there are other seasonal activities nearby too, including a Christmas village in Caux; a mountain-train ride to Santa's lair atop the spectacular Rochers-de-Naye; and medieval mummery at Chillon Castle.
St. Gallen is swathed in star-shaped lights and has a market jammed into its old town beneath its famous abbey.
Another famous monastery and its baroque church supplies the backdrop to a Christmas market in Einsiedeln, whose higher altitude makes it likely that snow will provide the true winter wonderland feel.
Stein am Rhein themes its market on a different fairytale each year, and the market in Lucerne's Franziskanerplatz resounds with oompah bands.
And in the capital of Bern the delightful market is held beneath the cathedral, where rounds of gingerbread the size of platters offer sustenance to push on until every last bauble has been browsed.
LEAVE YOUR COMMENT