The verdict is in: This is the best ski resort in the world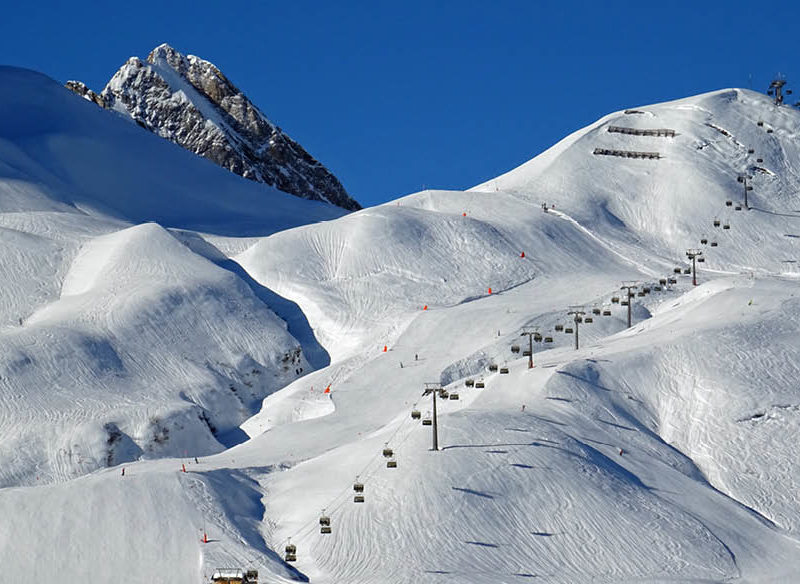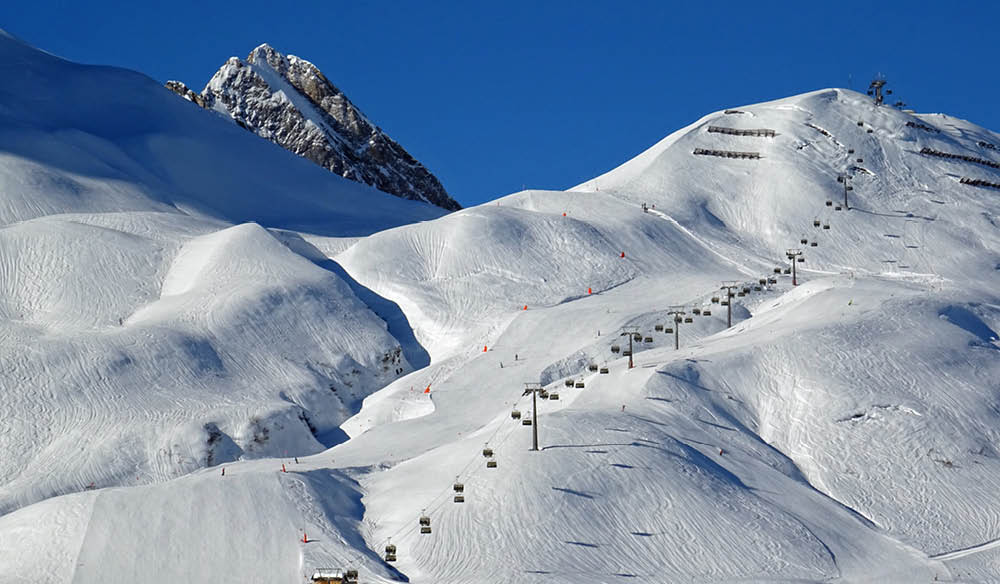 The verdict is in: St Anton is the best ski resort in the world… and it doesn't just have enviable ski terrain… but plenty of other distractions too, finds Brian Johnst on.
I fling back my hotel curtains to kingfisher-blue skies and fanged, white mountains; fir trees glitter with ice like Swarovski sculptures. The first snowploughs are grunting on the slopes and, as I watch, ski lifts lurch into action. It's another crisp morning in St.Anton, good enough to make me gobble my breakfast and hurry outside, breath puffing in anticipation at another day's skiing.
I feel there's no time to waste in this resort. The Arlberg region of western Austria is a fabled ski destination, with St.Anton its epicentre. Now the new Flexenbahn gondola has linked it to companion resort Lech, creating one of the world's largest ski areas. With over 85 lifts and 305 kilometres of runs waiting, the sun is barely over the mountain rim before I'm clicking into my skis.
Who can ski there?
The skiing here is generally best for intermediate and advanced skiers (and boarders, who favour the Rendl side of the valley). I get my morning thrills directly above St.Anton and below the 2,812-metre Valluga peak, a combination of graded runs and magnificent off-piste adventures that have me knee-deep in powder and exhilaration. Snow conditions in St.Anton are some of Europe's best, with consistent powder and a reliable season between mid-December and early April.
What I love is that I'm not just confined to St.Anton. A swoop-worthy run down Plattiwald takes me to Galzig cable car, from whose summit a glorious blue piste swooshes down to St Christoph. As the region's highest resort at 1800 metres, St Christoph always has good snow, even late in the season – and great lunches at the gnarled, slope-side Hospiz Alm.
What are the runs like?
The treeless, north-facing slopes above Stuben have more fabulously scenic runs. From here my favourite day out is to connect into the White Ring, a 22-kilometre circuit around the slopes above Lech and Zürs. It sits amid utterly magnificent alpine panoramas, provides 5.5 kilometres of vertical descent, and is one of the most deeply satisfying ski circuits anywhere.
I pace myself, never too fast and furious in order to save some evening energy. What sets St.Anton apart from its fellow ski villages is its lively – and occasionally notorious – après-ski scene. By mid-afternoon I'm drifting down towards the music from legendary lower-slope bars such as the MooserWirt and Krazy Kanguruh. As waiters haul 25-kilo trays of beer and schnapps, ski jackets and inhibitions are abandoned as dancing breaks out to Boney M. and ice-hockey anthems. Before long, I'm shimmying on a bench-top and wondering why Gangnam Style ever went out of fashion.
What else can you do there?
The hardcore and youthfully unattached will later hit St.Anton's legendary clubbing scene. I prefer the more sedate pleasures of ARLBERG-well.com , the impressive public wellness centre, where steam rooms and saunas de-knot ski legs; a wallow in the heated outdoor pool is beautiful when snow falls. It's also a pleasure to perambulate along St Anton's chic high street, where fancy folk plunder boutiques for the latest ski jackets.
Where should you eat?
St.Anton has a sophisticated restaurant scene, but my favourite is Restaurant Museum inside a lovely old chalet surrounded by light-strung Christmas trees. It has great traditional Austrian food such as spicy, boiled-beef Tafelspitz, Frisbee-sized schnitzels and the shredded-pancake dessert Kaiserschmarrn. Between courses I check out the museum's displays on St.Anton's ski heritage.
What about the history?
St.Anton pioneered ski tourism and ski techniques, a theme expanded in its Hall of Fame at Flexenbahn cable-car station. The Austrian resort's huge influence on winter sports also comes to life in a Wednesday-evening ski show in which 150 actors and ski instructors demonstrate ski styles through history. Then the fireworks go up, my curtains come down, and I'm off to bed happy. Tomorrow is another day, and my ski boots are ready at the door.