The eight stars of 'New Europe' you need to discover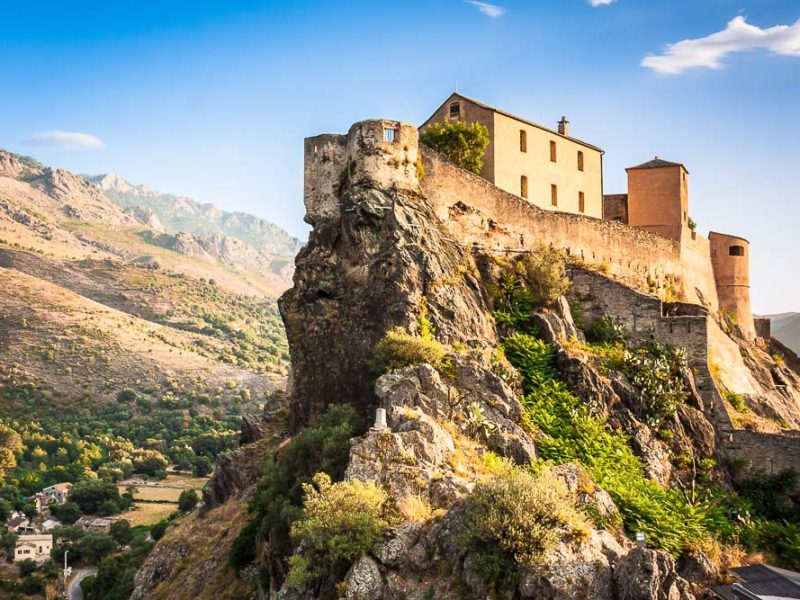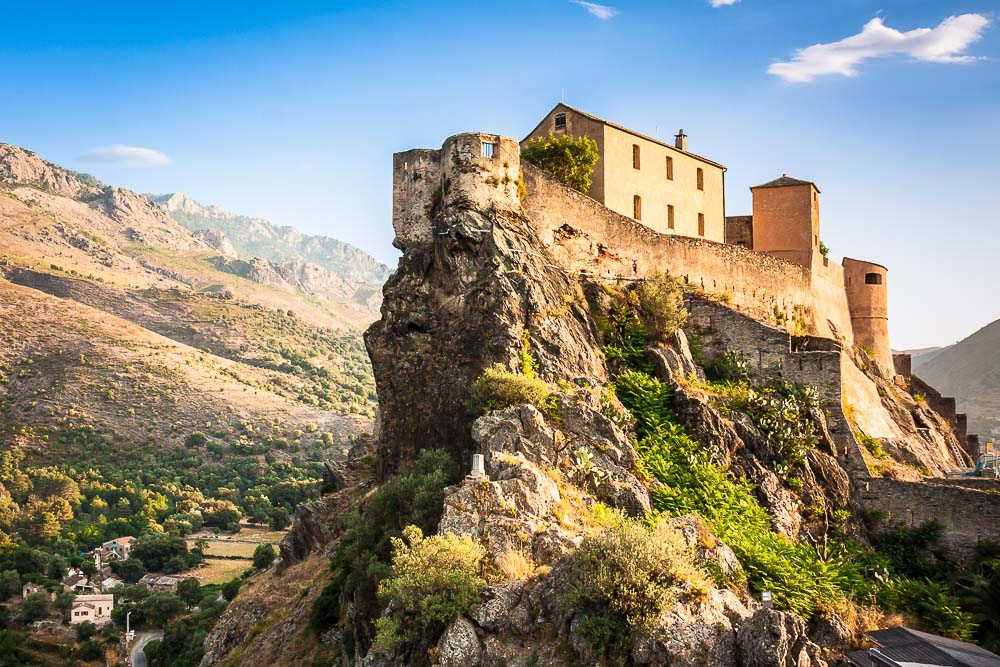 Have your trip to 'the Continent' all planned-out in your daydreams? Think again.
Here are the go-to destinations of New Europe that will soon be re-calibrating your European grand tour.
1. Corsica: France but not
Why you should head here now: While this gorgeous Mediterranean island is no secret to French holidaymakers, it flies under the international radar; but with so much beauty, history – Napoleon Bonaparte was born in the town of Ajaccio in 1769 – and culture, it won't be long before the rest of the world clues on.
What to expect: Cobblestones, culture and sandy beaches. The island also has quite the reputation as a hiking mecca, with hundreds of scenic trails suiting varying skill levels, and the challenging GR 20, a 180-kilometre trail that stretches along its mountainous interior.
If you do one thing: Visit the medieval clifftop town of Bonifacio, on Corsica's southern tip, with its imposing citadel, parts of which date back to the 13th century.
2. Cyprus: Best of both worlds
Why you should head here now: While this Mediterranean island has had a turbulent modern history based on its division into the Greek Cypriot south and the Turkish Cypriot north, its ancient claim to fame as the birthplace of Aphrodite, the Greek Goddess of love, and its rugged, sunbaked beauty definitely recommend it.
What to expect: Turquoise waters so vivid they look almost unreal and a dramatic coastline to match its history. Beyond offering a chance to travel between the north and south to sample the differences in culture and food, the island has also been conquered by everyone from the Romans to the Byzantines to the Venetians to the Ottomans in its time, many of whom left behind ruins, art and architecture to be explored.
If you do one thing: A hybrid of Greek, Turkish and Middle Eastern influences, food on Cyprus is not just something to sustain you, it is something to be celebrated. Meze is the perfect way to sample the diversity of offerings, and don't leave without trying its halloumi cheese.
3. Slovenia: Trumps its rivals
Why you should head here now: It's just so incredibly pretty.
What to expect: A green oasis, literally: while much of the country is blanketed with dense forest and emerald green lakes, the people of Slovenia also think green, a fact that has seen the capital of Ljubljana deemed one of Europe's greenest.
If you do one thing: Take a pletna (wooden row boat) to the island of Lake Bled (pictured) and climb the 99 stairs to ring the Wishing Bell.
4. Finnish Lapland: True winter wonderland
Why you should head here now: With Iceland getting all the press of late, this cold climate stunner is blissfully untrampelled, except maybe by reindeer.
What to expect: Contrasts: in summer the midnight sun means its stunning scenery and outdoor pursuits can be consumed day and night, while at some points during the winter the sun doesn't put in an appearance at all; all the better to see the fabled Northern Lights.
If you do one thing: Visit the Sami, the only indigenous peoples of the EU, in the northern reaches of Lapland and witness their fascinating yet endangered culture and language.
5. Pantelleria and the Pelagie Islands: the alternative Italian islands
Why you should head here now: With much of Italy's coastline saturated with visitors (we're looking at you, Amalfi), these islands, floating in the Mediterranean between Tunisia, Sicily and Malta, offer a more unspoilt alternative.
What to expect: Black rock, sweet wine and blissful solitude: Pantelleria, which stands proud on its own, lays claim to having the most inhabitants, with just over 7500 people at last count, but the total number over all four islands (that Pelagie Islands are a trio: Lampedusa, Linosa and Lampione) is in the vicinity of just over 10,000 (Lampione has none at all).
If you do one thing: Stay in a traditional, stone-built dammuso on Pantelleria. You might find that your neighbour is Giorgio Armani!
6. Burgundy: The other wine region
Why you should head here now: With many parts of France well and truly oversubscribed, this region of canals and Renaissance châteaux still offers
up a charming pace at which to live life.
What to expect: Gorgeous everywhere: it is France after all. The regional capital of Dijon sets the tone with its stylish way of life and grand architecture, but the true joy here is setting out with no map and no agenda to discover a lush green countryside that is dotted with charming medieval villages.
If you do one thing: Drink Chablis in Chablis, the impossibly pretty town in the north-west of the region.
8. Serbia: The party starts here
Why you should head here now: Throwing off its former bleakness, Serbia is ready to have some fun.
What to expect: While the capital of Belgrade has a gritty resilience, further exploration of the country will throw up imposing towns and pristine national parks.
If you do one thing: Head to Novi Sad, north of Belgrade for Exit, one of the most famous music festivals in the world.
9. Latvia: Undeveloped beaches
Why you should head here now: It's slipped under the radar for too long and has a capital to rival the best in Europe.
What to expect: A surprisingly green, forested land this far north, with lakes, woods and lots of space to roam in. But maybe most surprising is the quiet beauty of its beaches, that are blissfully undeveloped: visit Cape Kolka to see for yourself.
If you do one thing: With a farmers' market every Saturday, Riga's Kalnciems District, with its lovingly restored 19th-century wooden houses, is a gorgeous place to start any exploration of the Baltic capital.
LEAVE YOUR COMMENT