How to spend 48 hours in Cardiff, Wales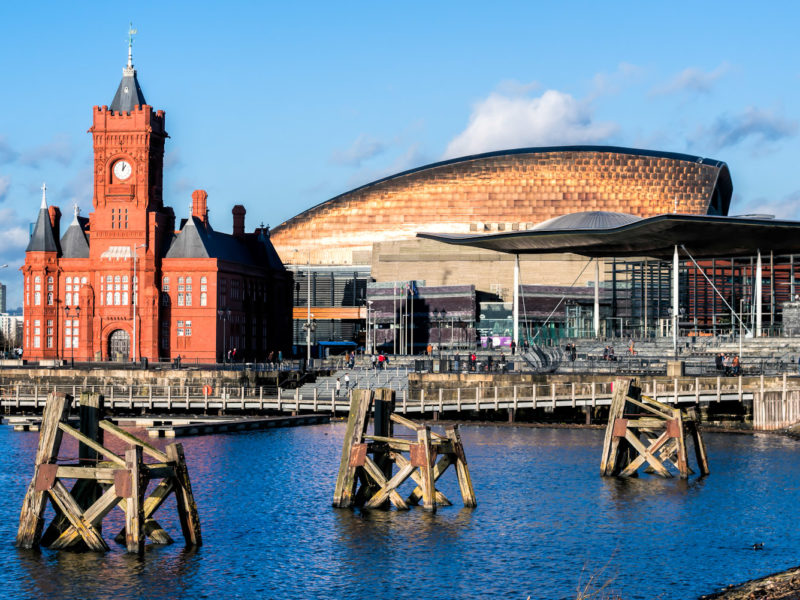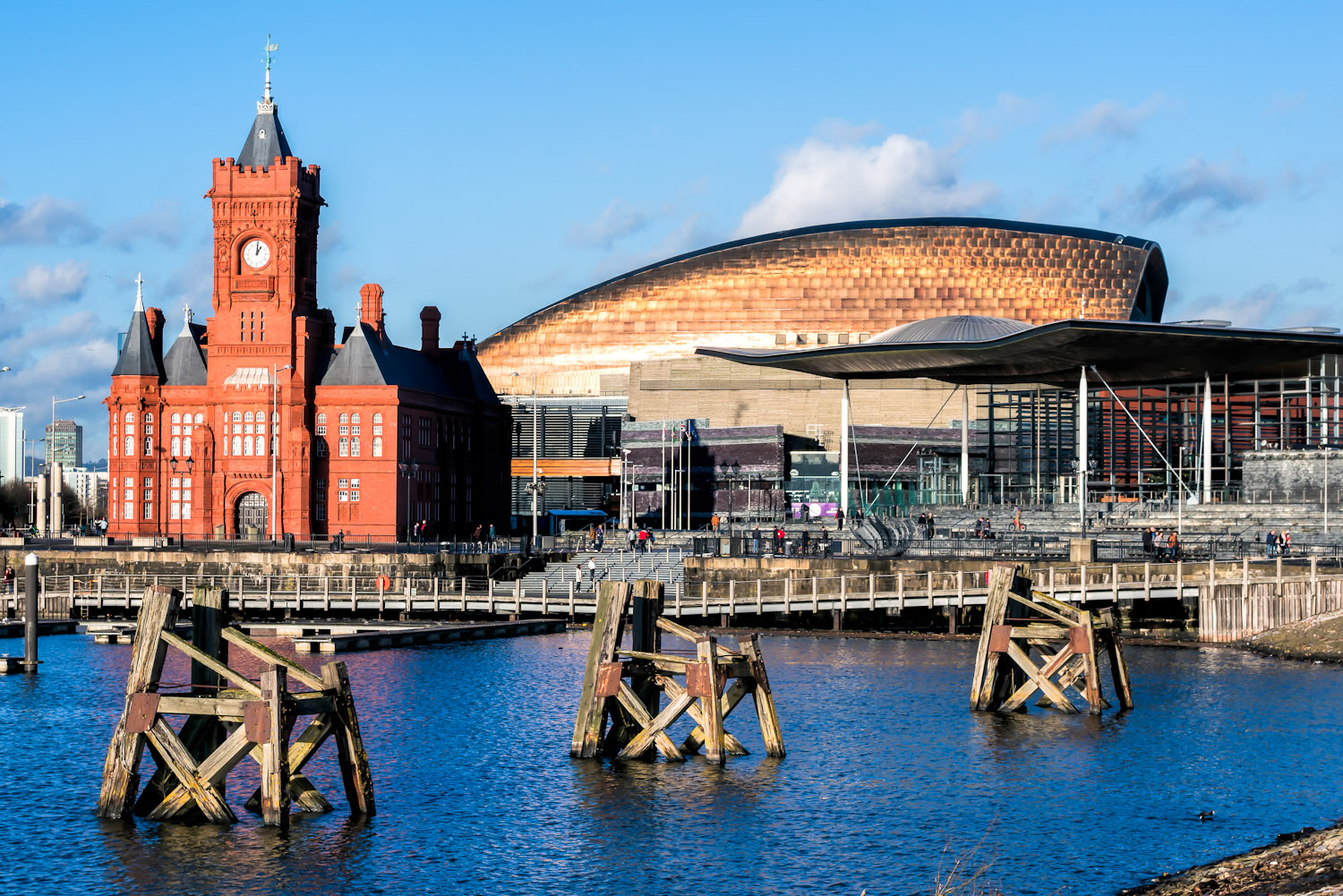 Without a glimmer of interest in football, Alissa Jenkins traces her Welsh roots to one of the world's most beloved rugby cities and happily finds there's so much more than a stadium full of singing fans.
Despite Welsh heritage on both sides of my family (and inherently Welsh surnames of Jenkins and Jones to boot), I somehow missed the DNA segment that would've made me genetically predisposed to going nuts over the country's national sport of rugby.
But following a healthy dose of funding and international recognition at the turn of this century, the Welsh capital of Cardiff is now far more than a town for docking ships and boozing footy fans.
Wedged between an ancient fort and ultramodern waterfront (that's all within walking distance), Cardiff is a convivial town draped in patriotic dragon bunting that's drawing music fans, architecture admirers and shopping enthusiasts alike.
DAY ONE
9am
The best place to get your bearings is at one of the city's oldest landmarks, Cardiff Castle.
You can't miss it – the town revolves around it, and it has the best views too.
Originally a Roman fort, the castle is now spectacularly layered with historic additions spanning the Roman, Norman, Industrial Revolution and Victorian eras.
If time permits, explore the rest of Bute Park, which the castle is set within (Cardiff actually has more green space per person than any other UK core city).
It's home to more historic sites such as the former gatehouse, where you'll find the adorable Pettigrew Tea Rooms, complete with mismatched teaware, freshly baked cakes and old British charm in spades.
10:30am
The first thing you see when arriving at Cardiff Central railway station is the towering architectural feat that is the Millennium Stadium.
A spaceship parked smack bang in the centre of town, it cost $248 million to build and hosted the 1999 Rugby World Cup.
But more than a venue for footy matches, it marks a pivotal time in Cardiff's history when the city received much-needed funding for development courtesy of the British government, reviving the rugby-loving port town to become one of Britain's leading urban centres today.
When the stadium reaches its 74,500 capacity, it's statistically the fourth biggest town in all of Wales! If there's not a game (or music concert) scheduled during your stay, jump on board a tour.
12pm
For a taste of Welsh cuisine, make your way to the city centre and visit Madame Fromage in Castle Arcade for lunch.
Boasting a daily portfolio of more than 150 different cheeses, it's said to be the best place to order a Welsh rarebit.
A local delicacy of thick-cut toast slathered in mustard, ale and melted cheese, it's as good (and no doubt as bad) as it sounds.
Failing that, firm favourite Coffee Barker cafe is a couple of doors away, with its warehouse aesthetic and doorstep sandwiches.
1pm
There are three reasons why Cardiff's city centre is a haven for those seeking a spot of retail therapy.
First, it's compact and pedestrianised so no arduous treks hauling shopping bags.
Second, there are all the major stores and labels you'd expect of a European capital city.
And lastly (and what wins my heart) are the intricate Victorian and Edwardian arcades that hide cosy cafes and esoteric specialty stores; a button dealer alongside a violin shop alongside a hipster barber alongside a Welsh cheese shop… Set aside at least a couple of hours to explore them.
3:30pm
One of the greatest unsung heroes of Cardiff is the National Museum of Wales.
Housed in a grand neoclassical building next door to City Hall, it's suspiciously quiet given its impressive contents, including the largest collection of Impressionist and Post Impressionist paintings outside of Paris. Cézanne, Renoir, Monet, Manet, Van Gogh… they're all here.
Expect Louvre-level artworks all to yourself without the crowds, security ropes or glass barriers.
The collection itself was bequeathed to the museum by the fabulously wealthy local Davies sisters, granddaughters of 19th-century coal and shipping magnate David Davies.
As well as enjoying their greatest art purchases, you can see how much they paid with some receipts displayed.
Once upon a time, three Monet paintings set you back just £3370 apparently.
6pm
A 19th-century-church-turned-jewel-in-Cardiff's culinary-crown, Chapel 1877 (named after the year it was constructed) is a visual treat with its striking French Gothic architecture.
On par with the setting is its British à la carte dinner menu, showcasing some of Wales's best local produce.
Pant-Ysgawn goat's cheese, Anglesey sea bass and Welsh lamb (my pick) are among the divine local produce to feature on the menu, while the 74-strong wine list takes in a much more international offering.
9pm until late
No visit to Cardiff is complete without a night of bar hopping.
Being a university town, (some 35,000 students study here) Cardiff isn't short of a drinking hole or two.
From chic cosmopolitan bars to raucous Victorian pubs, favourites include Gwdihw (pronounced goody-hyoo), which is a homely, retro-inspired bar – ideal for a low-key tipple – while Feet Tall is a more refined alternative, with a legendary cocktail hour on Sunday.
For a taste of the rugby atmosphere, the Old Arcade promises good humour, singing and pints of the city's own beer, Brains SA.
On your way home pay local institution Clark's Pies a visit on Caroline Street, otherwise known as Chippy Lane.
Then rest your Brains-filled head at nearby Radisson Blu Hotel Cardiff.
DAY TWO
9am
Freshen up after last night's indulgence with a Cardiff Sea Safari powerboat tour on Cardiff Bay.
Sea breeze, sunshine and cool water spray – the tour takes you around the bay's freshwater lake and beyond to the open ocean and Flat Holm Island.
Cardiff Bay was once the world's largest port during the Industrial Revolution, but later became derelict as the industry died off. That all changed at the end of last century when major construction resurrected the former docklands as Mermaid Quay, where the boat tour ends.
10:30am
Stroll around the aforementioned Mermaid Quay (less than a kilometre from the city centre) with its wealth of cafes, shops and historic landmarks.
For Doctor Who tragics, there's the Doctor Who Experience that takes participants on an interactive journey with genuine props and costumes from the cult television series, while the Norwegian Church Arts Centre (where Cardiff-born author Roald Dahl was baptised) is also worth scoping out.
If you've got little ones with you Techniquest is a must – as one of the UK's largest science centres, it delivers a rainbow of fun exhibits, experiments, and hands-on entertainment.
1pm
Lunch on Italian fare at the nautical-inspired quayside pub, Terra Nova. With its old-pub feel and spacious terrace, it's an idyllic place to take in the bay views.
Then for a distinctly Welsh experience, duck around the corner for afternoon tea at Fabulous Welsh Cakes.
The Tim Tam of Wales, if you will, Welsh cakes are a tea-time treat made of butter-and-sultana-biscuit goodness. A staple in any Welsh grandmother's pantry, next to the bara brith (traditional fruit cake).
3pm
Even if Welsh politics isn't your strong point, The Senedd (parliament) building is worth a visit, purely for its architecture.
Characterised by a timber wave-like roof and an interior likened to the underside of a mushroom, its glass walls also allow front-row views of Cardiff Bay.
Anyone can visit and sit in the public gallery while observing plenary, as Assembly Members debate. Keep an eye out for the gold ceremonial mace, crafted by a Melbourne goldsmith and gifted to the Welsh National Assembly by Australia's Parliament of New South Wales when the building opened in 2006.
4pm
Set inside 'The D Shed' – one of the last remaining mid-19th-century buildings in Cardiff Bay – Craft in the Bay is a dedicated hub for national and international art and craft exhibitions.
You can take your time to wander around the latest displays, or sign up to get hands-on in a workshop.
6pm
Wrap up your time in Cardiff with a show at Canolfan Mileniwm Cymru – that's Wales Millennium Centre for those who don't speak Welsh.
Like Wales's answer to the Sydney Opera House, this bronze and slate landmark stages musicals, opera, ballet, circus and dance alongside the UK's largest program of free performances.
The centre's ffresh Bar & Restaurant is also a great haunt for a pre-show dinner and one last taste of this surprisingly cosmopolitan city.
Details
Getting there
Cathay Pacific flies daily between major Australian airports and London Heathrow, via Hong Kong.
From London, catch one of the regular train services that operate between London Paddington and Cardiff Central stations.
Book well in advance for major savings.
cathaypacific.com; thetrainline.com
LEAVE YOUR COMMENT