The best luxury hostels in the world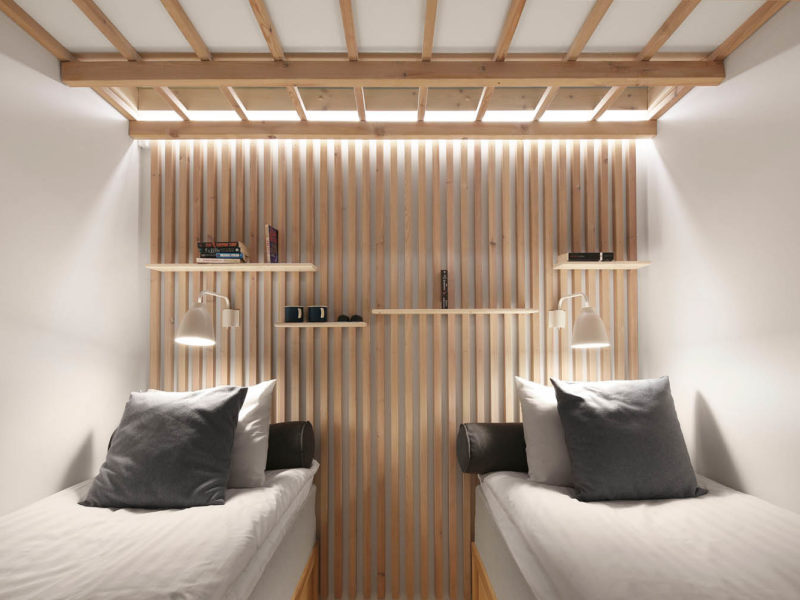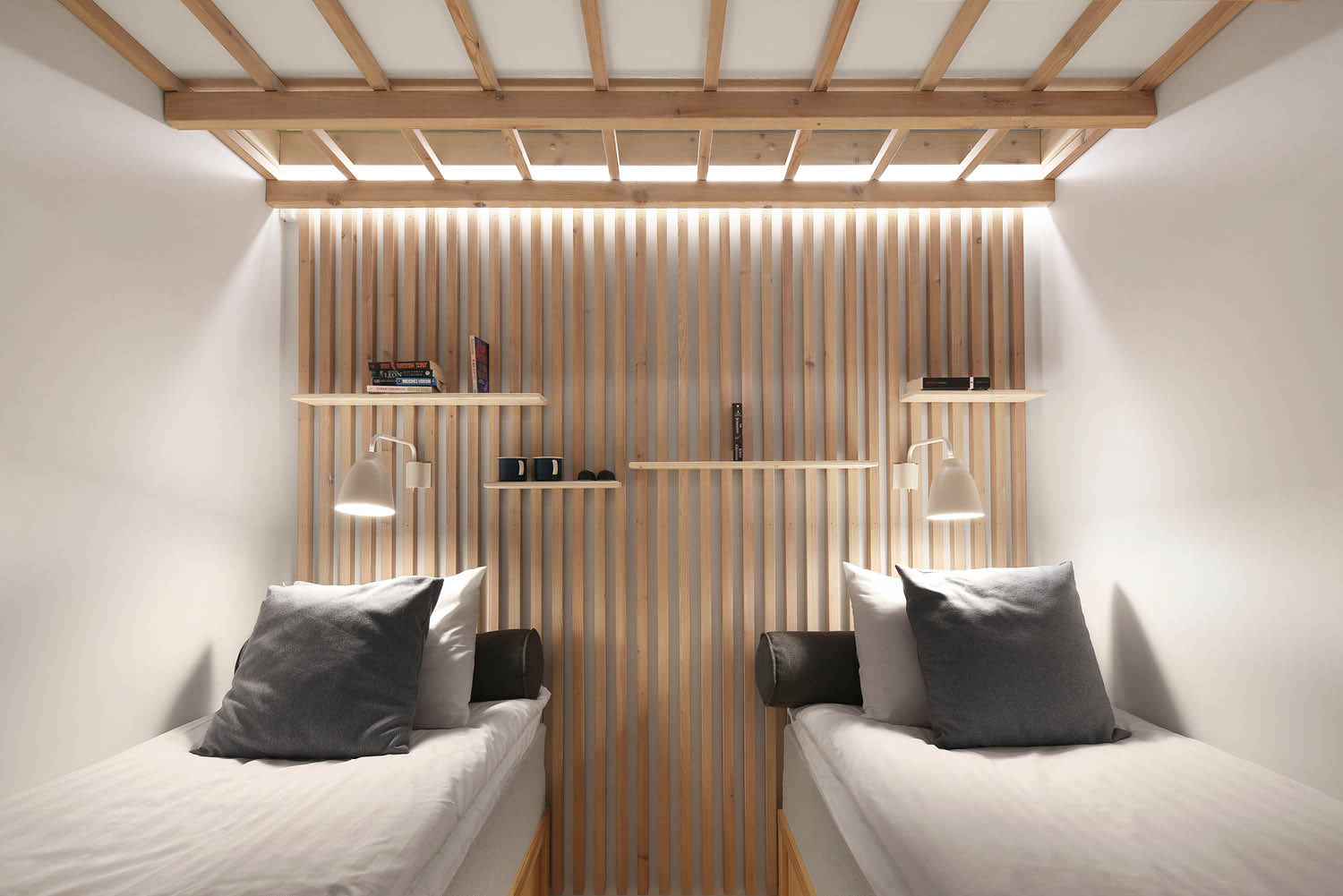 Forget backpacker horror stories, Michelle Tchea discovers how hostels are stepping up their game and catering to the luxury traveller.
If you thought luxury travel and hostels could not co-exist, think again.
Call it a trend or perhaps a 'disruption' in the hotel industry, aided by the rise of the digital nomad, a new breed of hostels is demystifying stereotypes of living thrifty, and giving budget-conscious travellers a chance to indulge in hotel perks for hostel prices. Think designer furniture, technology-driven amenities and a private suite with a flat-screen TV and. Imagine a rooftop pool with views of Hollywood, a spa and wellness centre overlooking the Swiss Alps and even a stargazing chalet in the middle of Scotland. And all for some loose change.
Here are some of the best luxury-inspired hostels to help you plan your next holiday destination.
The Salty Pelican Yoga and Surf Retreat, Cascais, Portugal
Address: R. Madrid 6, 2765-419 Cascais, Portugal
Yoga-junkies and surf-heads, this one is for you. If you thought yoga retreats came with a hefty credit card bill, venture over to the golden bays of Cascais in Portugal and stay at The Salty Pelican.
Created by three backpackers and powered by well-known surf brands Roxy and Quiksilver, expect everything you love in an expensive yoga retreat but for a fraction of the price. Opt for a variety of packages, including the seven-night surf and yoga package from $753 in low season, or simply kick back and relax for a few nights on the cheap: its dorm rooms start at $30 per night and private rooms overlooking the sea from $155. With free wi-fi and daily buffet breakfast, it's a haven for beachgoers on a tight-budget.
TOC Barcelona, Spain
Address: Gran Via de les Corts Catalanes, 580, 08011 Barcelona, Spain
TOC Barcelona puts trendy Japanese pod hotels to shame. A unique hostel in the heart of Barcelona with designer furniture and excellent hotel-like amenities. There is a terrace with a swimming pool, as well as free wi-fi, bar, kitchen, game zone and technology-charged rooms.
Double superior suites come with private terraces and panoramic views of the city from $120 per night; shared rooms start from $47 a night.
Freehand Los Angeles, USA
Address: 416 W 8th St, Los Angeles, CA 90014, USA
With Freehand in Los Angeles, you can see the city of stars on a budget. Live it up like an A-list celebrity in downtown L.A., with spacious suites and upscale shared rooms which do not look like regular bunk rooms at all, thanks to local designers Roman & Williams. The private loft and largest suite, Burroughs Suite, are extremely spacious and equipped with free wi-fi, retro cinematic furnishings and a giant LED television. There are four bars and eateries to choose from: don't leave without enjoying a cocktail at the Broken Shaker, located next to the rooftop pool deck.
Rooms start at $86 a night.
WellnessHostel4000, Saas-Fee, Switzerland
Address: Panoramastrasse 1, 3906 Saas-Fee, Switzerland
If you ever dreamed of a white Christmas and wanted to do it in style – Switzerland would be the first choice, right? Rather than breaking your budget in St. Moritz or Montreux, give your wallet a break and visit WellnessHostel4000 in Saas-Fee. The contemporary architecture and high-quality upscale Swiss amenities – which include fitness centre, spa and award-winning restaurant – leave other hostels in the dust. A Finnish sauna, bio-soft sauna and whirlpool are just the beginning of the relaxation and wellness facilities on offer in this state-of-the-art hostel. You might not even feel inclined to leave the hostel and hit the slopes.
Rooms from $100 per night.
Grand Ferdinand, Vienna, Austria
Address: Schubertring 10-12, 1010 Wien, Austria
Spread out over seven floors, the Grand Ferdinand's 188 rooms range from opulent suites to elegant single rooms but the pièce de résistance is the hostel-like rooms attached to the historical hotel. The eight-bed dorm room is decked out in rich mahogany and marble. Rooms start at $45 per night: affordable luxury comes easily for Grand Ferdinand guests.
At your doorstep are all the museums, monuments and coffee houses of Vienna's old town, as well as the leafy Stadtpark and its golden Johann Strauss memorial.
Bookings for the dorm rooms are available via Airbnb.
Generator Hostels, across Europe
A powerhouse of a chain, the Generator Hostels group is known for its one-of-a-kind hostels in cities typically populated with expensive hotels. In Paris, one of the newest Generator Hostels is located in the hip 10th Arrondissement and gives travellers a stylish Parisian escape without breaking the bank.
Close to the art galleries of Canal Saint-Martin, the hostel has its own rooftop bar that overlooks the trendy Montmartre neighbourhood as well as a notable restaurant, Café Fabien, to entice hungry travellers after a day spent exploring Paris.
The private suites are spacious and come with a terrace and hammock, but the shared dorm rooms are a bargain and not to be scoffed at, starting at $27 a night.
Dream Hostel, Tampere, Finland
Address: Åkerlundinkatu 2, 33100 Tampere, Finland
If you thought you could not see Finland on a budget, consider your dream reborn at Dream Hostel. The hostel is attached to a hotel but if you want to save a couple of dollars, the cheaper hostel rooms are equally delightful. A warm Scandinavian design resonates throughout the hostel and the perks of free wi-fi and free dinners on occasion make it more than ample for the average traveller.
Bunks start at just $36 a night.
PLUS Hostel Berlin, Germany
Address: Warschauer Pl. 6, 10245 Berlin, Germany
Berlin has some really great upscale hostels but if you are looking for something truly spectacular, check into PLUS Hostel Berlin. The rooftop bar and a variety of wellness options, which include yoga classes, are great for travellers with lots of energy. But it's the glittering swimming pool that sets this hostel apart from the rest. All rooms come with their own private bathroom and the restaurant, Opera, serves excellent cocktails to wrap up a great stay.
Dorm rooms start at just $24 a night.
Star Hostel Taipei, Taiwan
Address: No. 50號, Huayin Street, Datong District, Taipei City, Taiwan 103
Consistently voted as one of the best hostels in the world, Star Hostel Taipei is known for its clean setting and designer-vibe within a rather bustling and gritty city. Free breakfast, tea and wi-fi are great calling cards but the Scandinavian minimalistic feel to the cosy rooms make it a hostel worth staying in. Wooden timber panels encase an urban garden which doubles as a social hub. The private suites are worth splurging on for some extra privacy, and don't forget to book yourself a bubble tea making class in the hostel to feel right at home.
Dorm rooms start from $30.
Skyewalker Hostel, Isle of Skye, Scotland
Address: The Old School, Portnalong, Isle of Skye IV47 8SL, United Kingdom
If you find yourself in the middle of the Cuillin mountain range located on the Isle of Skye in Scotland, do yourself a favour and stay in the Skyewalker Hostel. Private suites come in the form of Jedi Huts where you have your own private oasis in a wooden cabin to experience a full glamping experience. The glass solar-dome is a favourite, with excellent views of the night-sky. The hostel is within reach of a whisky distillery, sea eagle-spotting and access to the exhilarating Cuillin mountain range for avid and experienced hikers.
Dorm rooms start from $30 per night.
LEAVE YOUR COMMENT