A millennial-style five-minute guide to London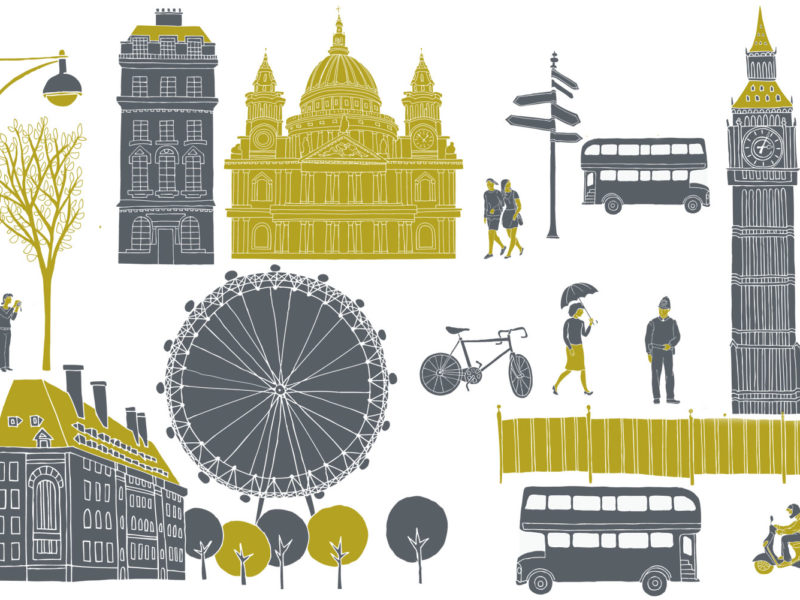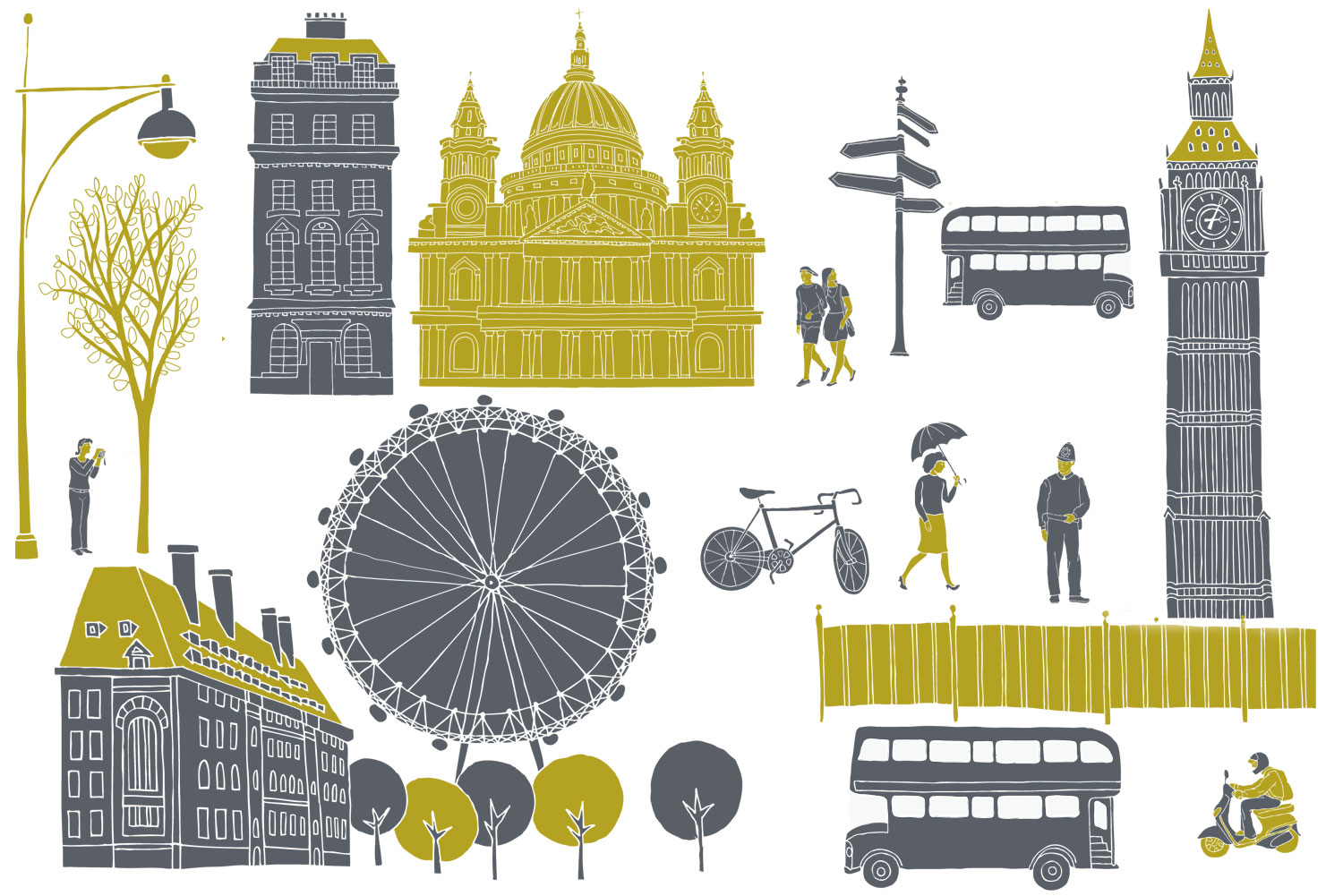 "When a man is tired of London, he is tired of life" Samuel Johnson once said. With that in mind, here we bring you a condensed guide to all there is to see and do in London.
Words by Megan Arkinstall
Welcome to the Old Smoke
The most convenient way to get into the city is via the dedicated airport express trains taking only 15 minutes from Heathrow ($48); 30 minutes from Gatwick ($36); 47 minutes from Stansted ($15); and one hour from Luton on the regular rail service ($28).
A cheaper – and slower – alternative is the National Express Coach: 50 minutes from Heathrow ($11); 1 hour and 50 minutes from Gatwick ($18); 1 hour and 45 minutes from Stansted (from $22); 1 hour and 20 minutes from Luton ($11).
If you're travelling in a group, a taxi would work out cheaper, or ask your hotel to pre-book a private chauffeured hire car (a one-way trip from Heathrow to the city costs around $90).
Out and about
By Tube
London's underground rail is great because it covers an extensive network and runs from 5:30am to midnight, but without either an Oyster or Travel Card it can get expensive (Zone 1 paper ticket cost $9 but only $4 on an Oyster Card).
By bus
You'll need an Oyster or Travel Card to board a red double decker as they're now cash-free.
For the capped price of $8, an Oyster Card provides unlimited travel all day.
By taxi
You have to ride in an iconic black London cab at least once!
And surprisingly they're reasonably priced – a trip from Knightsbridge to Covent Garden, for example, is only around $18.
Hop-on/Hop-off bus
There is so much to see in London and this is a great way for first-time visitors to get their bearings.
Try to hop on the buses with a live guide (others have audio guides) to get a more personable experience and ask questions.
By foot
Pound the pavement without spending a pound or join a guided tour (check out freetoursoflondon.com for some great options like a Jack the Ripper walk) and tip what you think it was worth at the end.
Take a gander
We all know Big Ben, but have you heard of…
The Monument
OK, so it's no Shard, but climbing the 311 steps to the top of The Monument offers a great view of the City of London and an interesting story to go with it.
The Monument commemorates the 1666 Great Fire of London, which burned for three days and nights and destroyed all buildings except those made of stone.
And it's around $35 less than the Shard!
Tube station: Monument
Little Venice
Just north of Paddington in London's Maida Vale district is Little Venice, a charming, leafy canal district with waterside cafés, pubs and eateries.
Take a boat ride or walk from here to Camden Lock – it takes around one hour and passes London Zoo, the outskirts of Regent's Park and colourful houseboats and barges, one of which is a puppet theatre.
Tube station: Warwick Avenue
Dulwich Picture Gallery
London is home to some fabulous art galleries, but here's one that won't require fighting crowds to see masterpieces by the likes of Rubens, Poussin, Van Dyck and Rembrandt. Located just 15 minutes by train from central London in a pretty 18th-century village, it was England's first custom-built public art gallery and holds one of the finest collections of Old Master paintings.
With less crowds and at only $11 for an entry ticket, it's well worth the trip.
dulwichpicturegallery.org.uk
Not just pub grub
Indian Curry
Brick Lane is curry heaven with countless delicious curry houses including Sheba, Cinnamon, Aladin and Brick Lane Clipper.
Tube station: Shoreditch
High-Tea
One must take tea whilst one is in London.
For the last 100 years, the Goring Hotel, where the Duchess of Cambridge spent her wedding eve, has perfected afternoon tea so guests can enjoy it the way the other Duchess (of Bedford) intended.
Tube station: Victoria
Fish and Chips
A certain tour guide once said the grittier the shop, the better the offering.
But we found two shiny, bright establishments serving up top fish and chips for over 30 years: Baileys in Fulham (Tube: Fulham Broadway) and Poppies in Camden (Tube: Camden Town).
Dare to try some jellied eel, too?
English Pub (we had to!)
The Andover Arms rates better than many of the city's most lauded Michelin-starred restaurants on TripAdvisor.
Located in Hammersmith, it serves up the best traditional English pub grub you'll ever try.
Tube station: Hammersmith
You will pay… around $5 for a coffee, $1.50 for a bottle of water, $7 for a beer, $9 for a wine, $28 for a meal.
Spend some quid
Oxford Street is famous for Topshop, H&M, Zara, Selfridges and so on.
While here, venture into the side streets to find unique boutique stores.
Tube station: Oxford Circus
Harrods is certainly worth a gawk and to sample the delicious morsels in the Food Hall.
Tube station: Knightsbridge
Hamleys on Regent Street has been London's leading toy store for over 250 years.
This magical store has over 40,000 toys on seven floors.
Tube station: Oxford Circus
Portobello Road Markets is the world's largest antique market and has food and fashion, too.
Tube Station: Ladbroke Grove
East End Thrift Store is a little vintage beauty selling fur coats, leather jackets etc. from as little as $15.
Plus there's plenty of other cute boutiques down this way to check out.
Tube station: Whitechapel
Old Spitalfields Market runs themed markets from clothing to vintage to records to art, but is known for its fashion.
There's also a bunch of great places to eat and drink.
Tube station: Liverpool Street
Where to kip
Soho, in the heart of the West End district, has a buzzing nightlife, is in close proximity to the Theatre District and bordered by Oxford Street, Regent Street and Leicester Square.
Z Hotel
Blimey, the rooms are small – but the location more than makes up for that.
It's an ideal hotel for a short stay of wining, dining, shopping and show business with clean, fresh and modern rooms.
From $156 per night.
Tube station: Leicester Square
Dean St Townhouse
This pair of 18th-century Georgian townhouses has 38 classic rooms ranging in size from tiny, small, medium to bigger.
The moody restaurant and bar serve classic British fare and cocktails.
From $265 per night.
Tube station: Tottenham Court Road
The Nadler Soho
Good room sizes with a modern, neutral design, spacious bathrooms and mini kitchens.
From $330 per night.
Tube station: Tottenham Court Road
Sanctum Soho
There's six different room types – from cosy Crash Pad to spacious Loft – all designed in bespoke styles with organic toiletries, a modern British restaurant, rooftop terrace and a small cinema, all housed in two Georgian townhouses.
From $440 per night.
Tube station: Piccadilly Circus
Ham Yard Hotel
Designed by Kit Kemp, this eclectic hotel has 91 individually styled, spacious and light-filled rooms and suites, a library, spa, gym, theatre, rooftop garden, and a 1950s bowling alley, all surrounding a tree-filled garden.
From $650 per night.
Tube station: Piccadilly Circus
Café Royal
This iconic 19th-century establishment reopened in 2012 after an extensive revamp.
There are 159 elegant, contemporary-style guest rooms with all the mod-cons, two restaurants, a bar, spa and members club.
From $724 per night.
Tube station: Piccadilly Circus
Useful tip
Keep some loose change handy for using public toilets – they usually cost 50p (90c)!
LEAVE YOUR COMMENT