Germany's best beer festivals, beyond Oktoberfest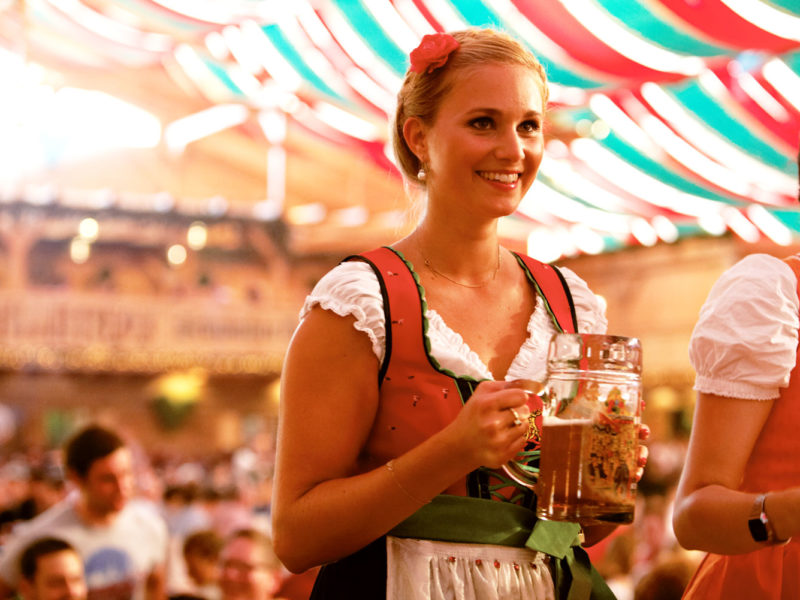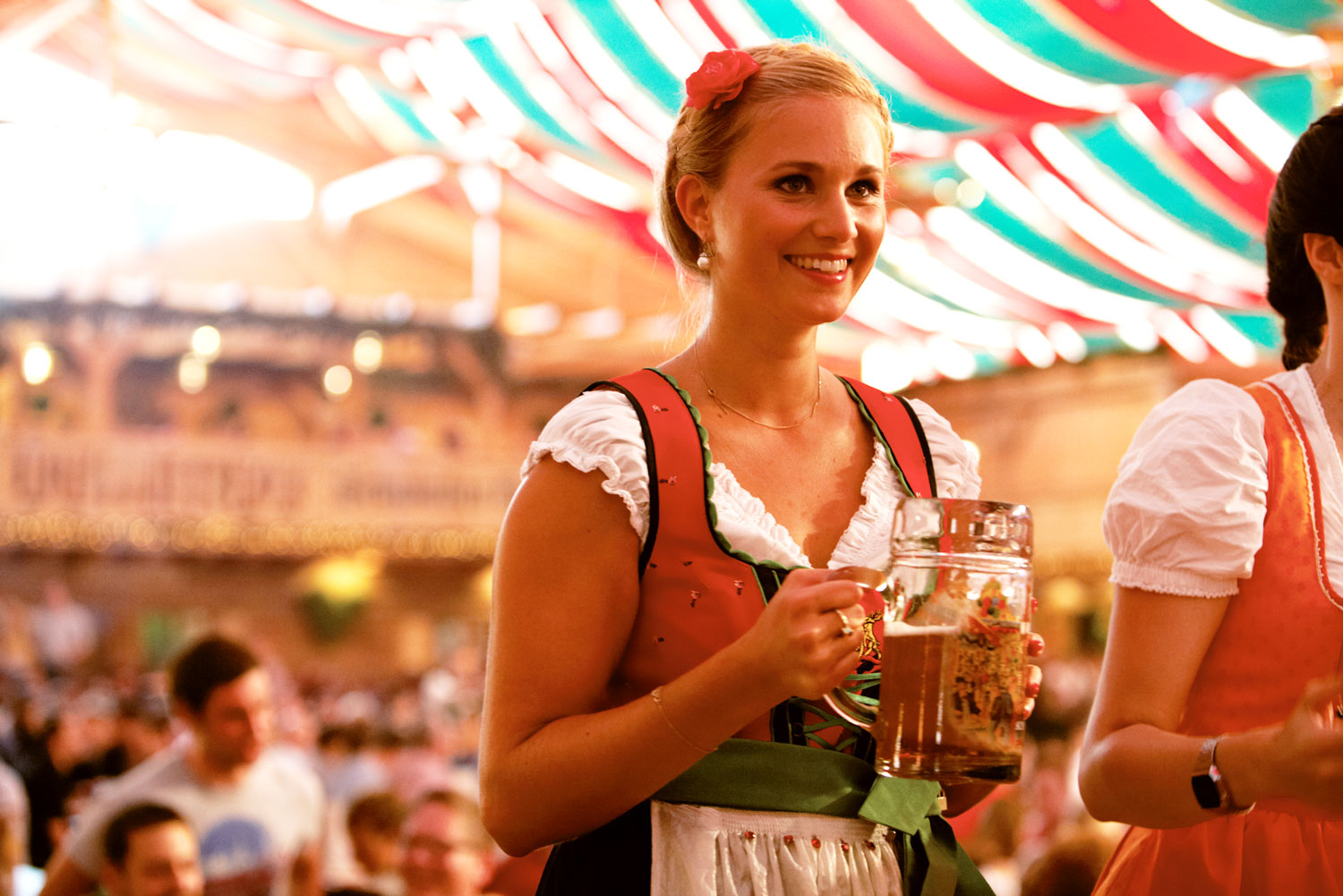 In a country where beer is king – some 5 billion litres of it is produced annually – it's not surprising that Germany is home to hundreds of beer festivals.
Germany is laden with ways to celebrate lager, and despite what you may think, the celebrations are not just limited to the one annual event that captures worldwide attention. In fact, it's one of many beer festivals that deserve a place on your bucket list.
Here we go beyond world-renowned Oktoberfest to reveal the country's other top events to indulge in the amber nectar. From the best carnival-esque day out, to coloured food halls that'll excite the eye and leave you gazing at the coloured tents as you drink in the unmistakable atmosphere of a German beer festival.
The Erlanger Bergkirchweih
When
The Erlanger Bergkirchweih is a 12-day festival, kicking off the Thursday before Pentecost, usually around May each year.
Where?
Erlangen in Bavaria, about 15 kilometres north of Nuremburg's airport.
Why go?
Set up some 50 years before its famous descendant Oktoberfest, this popular fair is a much cosier and family-friendly affair, set in one of Europe's largest beer gardens.
Known as the 'Berg' for short, it attracts a million visitors every year with its charm and inviting atmosphere for all ages.
Enjoy many a 'Bergbier' while you're here, served in litre-sized mugs made from stoneware or solid glass, and stock up on savoury German specialities like fried sausages and pretzels as well as other culinary delights from around the globe.
There's no shortage of entertainment either with more than 100 stalls, carousels and live music.
And if you're feeling especially thirsty, there's the tradition of Kastenlauf, where you buy a crate of beer and walk to a certain destination, with the aim of finishing all the beer by the time you reach it.
Hot tips:
Don't forget to cash in your mugs at the end of the night
Keep change handy for restroom use, usually 50 cents a go
If you secure a table, hold onto it! From 4pm onwards it is very difficult to find space
Whilst in the area, be sure to check out the beer gardens in local villages
Munich Frühlingsfest
When?
Munich Frühlingsfest usually runs for 17 days in spring, including the end of April and the beginning of May.
Where?
Theresienwiese; an open space in the Munich borough of Ludwigsvorstadt-Isarvorstadt (same grounds as the traditional Oktoberfest).
Why go?
Though set on the same grounds as Oktoberfest, this spring festival is often referred to as its 'little sister'.
While still offering plenty of Bavarian beers, this is a much more family-oriented event with a bounty of rides (including Bavaria's largest mobile go-kart track), entertainment, Bavarian dancing, the biggest flea market in Bavaria, fireworks and a generous assortment of traditional food.
Head here to avoid the Oktoberfest crowds and let the kids have just as much fun.
Hot tips:
You shouldn't have an issue finding seats before 4 pm, but it gets trickier as the evening progresses. Make a reservation if you're arriving after 7 pm.
Special Family Days are held each Tuesday, offering discounted rides and activities until 7 pm.
Whilst you're in town, check out notable nearby attractions including St. Paul's Church and the Bavaria statue, which you can climb into for a fantastic view over the city.
Berlin International Beer Fest
When?
Berlin International Beer Fest happens on the first week of August, including Friday, Saturday and Sunday.
Where?
Along Karl-Marx-Allee between Strausberger Platz and Frankfurter Tor, Berlin.
Why go?
For true beer aficionados, this is a must. With around 340 breweries from 87 countries presenting more than 2000 beer specialities, it's no wonder this festival attracts more than 750,000 people annually.
This fiesta stretches over two kilometres, beginning in Frankfurter Tor and followed by Strausberger Platz, before reaching its climax along Karl-Marx-Allee.
There are also 18 stages for you to soak up some musical entertainment with acts by both local and international artists.
Oh, and admission is free!
Hot tips:
Due to the high demand for tickets and accommodation, be sure to check rates and book well in advance.
If a one-litre serving of beer sounds daunting, beer is also available in smaller 200-millilitre mini-steins.
Aside from the festival, if you stroll along Karl-Marx-Allee from Alexanderplatz you'll find an impressive assortment of shopping, food and culture.
Or 10 minutes from Stausberger Platz is Europe's largest animal park, covering almost just 400 acres.
Frankfurt Apple Wine Festival
When?
Frankfurt Apple Wine Festival runs for 10 days in mid-August each year.
Where?
Rossmarkt Square, Frankfurt
Why go?
Apfelwein cider (a light and fizzy apple wine) has been the lifeblood of Frankfurt since the 16th century, so this delightful festival celebrates the apple's journey from orchard to glass.
Hundreds of locals and visitors come together each year to get involved in this tradition, accompanied by an impressive lineup of entertainment on stage, for both the young and the young at heart.
And if you're in the market for a little keepsake, there's no shortage of apple wine merchandise on sale.
Hot tip:
Head out of town and discover ancient fruit orchards and historic cider presses with a hike or cycle around the Hessian Apple Wine and Fruit Orchard Route. Of course, you'll need to make a few stops along the way for wine tasting.
LEAVE YOUR COMMENT