Your guide to eco-friendly eats and top things to do in Vienna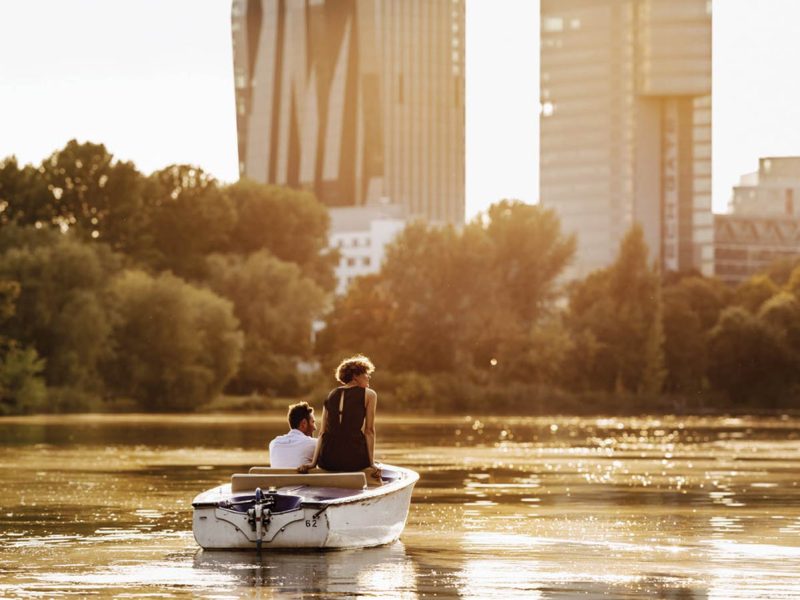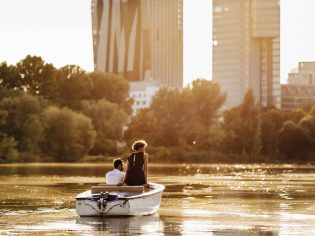 The concept of sustainable tourism continues to gain traction in Vienna. From eating future foods such as escargot to hiking and biking around the city's public parks, here's how to go green in the Austrian capital.
Exploring Grass Routes Vienna
Once considered the jewel in the Habsburg crown, Vienna remains a city of culture, famous for its opera, magnificent palatial buildings, exceptional art and classical music and, in more recent years, its status as a sustainable city.
While most new visitors to Vienna are surprised to discover the European city has a green side, those who stay long enough to scratch the surface of Vienna's veneer will understand why the modern-day capital regularly ranks as the world's greenest metropolis.
With more than 50 per cent of its total area accounted for by green spaces, the Austrian capital was also voted the world's most liveable city in June 2022 by The Economist for the third time in the past five years.
Embracing sustainable eco-tourism
Austrians are known for embracing a greener way of life: 73 per cent of Vienna's denizens take public transport to work; 30 per cent of the city's energy requirement is covered by renewable sources; and there are more than 6000 beehives dotted around the city.
The Viennese also value the great outdoors: the city treasures its pristine public spaces such as the Danube wetlands and Vienna Woods, which was designated a biosphere in 2005.
The Vienna Tree Protection Act plants one or more new trees for each one felled (depending on its circumference), and more and more inner-urban projects are weaving nature into the city's fabric.
Vienna's city council is also ahead of the curve: it has had a climate protection program in place since 1999 and is dedicated to cutting greenhouse gas emissions through initiatives such as subsidies for energy-efficient renovation, further investment in the extensive public transportation network and renewable energy initiatives for the city.
There are also more than 1000 drinking fountains around Vienna where visitors can fill their reusable water bottles with Alpine spring water for free.
Sleeping soundly
The lavender garden and beehive on the roof of the Boutiquehotel Stadthalle is not the only reason this hotel is buzzworthy: it was the world's first city hotel to achieve a zero-energy balance, uses renewable energy for power and contributes to greening the city with its lushly planted courtyard.
Numa Wood is also a climate-friendly hotel: it was built using sustainably sourced spruce trees and two replacement saplings were planted for each tree felled during its construction.
Hotel Schani Salon was built in 1906 and received the GreenBuilding Award of the European Commission in 2014. The hotel provides recharging stations for electric cars, uses mostly LED lighting, and has reduced its energy consumption by about 41 per cent.
Future food
If it was the early 20th century, Andreas Gugumuck's look wouldn't be so unusual. Sure, his jaunty beret, waxed moustache, suspenders, jeans and work boots has him pegged as one of the poster boys of today's agri-chic hipster brigade.
But Gugumuck's proletariat workwear is also practical as it allows him to comfortably tend to his Wiener schnecken (Viennese snails). The name Gugumuck originates from Old German and means 'he who powerfully laughs'.
And laugh Gugumuck does as he moves slowly through the tangle of rainbow chard to pluck out two copulating snails from the shadows. "Look here they make love," he says with a guffaw.
While the image of mating gastropods may not sound appetising to some, Gugumuck has, over the past decade or so, positioned himself as one of the city's trailblazing farmers at his Wiener Schnecken Manufaktur facility on the outskirts of Vienna in the city's 10th District.
In addition to tending to the 400-year-old farm he inherited from his grandmother, Gugumuck is working hard to sell snails, which were once a staple part of the Austrian diet, as a sustainable future food.
"Snails were once eaten everywhere from the high class – with truffles and pigeon – to the poor man's version in soup and sausages," says Gugumuck, who was named Best Young Farmer of Europe in 2012, five years after starting out.
Gugumuck's farm is one of 800 within Vienna's city limits, where more cucumbers, parsley, eggplants, tomatoes and chilli peppers are harvested than in the rest of Austria's provinces combined.
3 ways to see Vienna
Take a hike
The 19th district is garlanded in green and a hike through the vineyards of Nussdorf and Grinzing on the outskirts of the city limits shows where the focus of Vienna's wine production lies.
It's here you can meet with imaginative vintner Jutta Ambrositsch who hosts a Buschenschank in Residence, where you can converge for snacks and award-winning Viennese wine in a tavern of the working winery.
By boat on the Old Danube
Taking a boat ride around the Old Danube is a particularly charming way to experience the romance of the Austrian capital, one of Europe's best-preserved baroque cities.
The waterway is skirted in Vienna's finest greenery and pootling up and down provides plum opportunities for people-watching. There are row boats, electric boats and paddleboats available for hire.
Green Vienna by bike
There are more than 1650 kilometres of eco-friendly cycle paths, bike lanes and cycling routes that lace around Vienna as well as souped-up city bikes that can be used to get around.
The WienMobil bicycles are available at more than 100 stations across the city and the most popular Danube, Donaukanal and Ring boulevard routes have free charging points for e-bikers.
Eco-friendly Eats
Slow food
Gerasimos Kavalieris at Restaurant Das Schick is doing his best to tempt diners' palates with edible snails.
The chef visits the Wiener Schnecken Manufaktur farm and facility during snail season (April to November) to choose the snails himself. And when escargots are on the menu, chef serves them with eel, chives and Jerusalem artichoke.
Oh hey honey
With so much green space, parklands and blossoming trees, it's no surprise to find bees hovering over the rooftops of some of the city's most iconic buildings.
The honey produced on the rooftop of the Kunsthistorisches Museum owes its taste to a range of blossoms found within the foraging fly zone – from the roses in the Volksgarten to the lilac bushes on Heldenplatz. The pure, organic Blütenhonig is sold in 120-gram jars at the museum gift shop.
Classic compositions
The great composer Beethoven lived for a while at the Mayer am Pfarrplatz, a typical heuriger (tavern) in the 19th district.
Walk through the inner courtyard, clad with wild vines, into the atmospheric eatery where you can enjoy seasonal dishes such as smoked trout with krennockerl and a beetroot risotto alongside wines sourced from nearby vineyards sewn into the surrounding hills.
LEAVE YOUR COMMENT