9 unmissable experiences to have in Ireland in 2023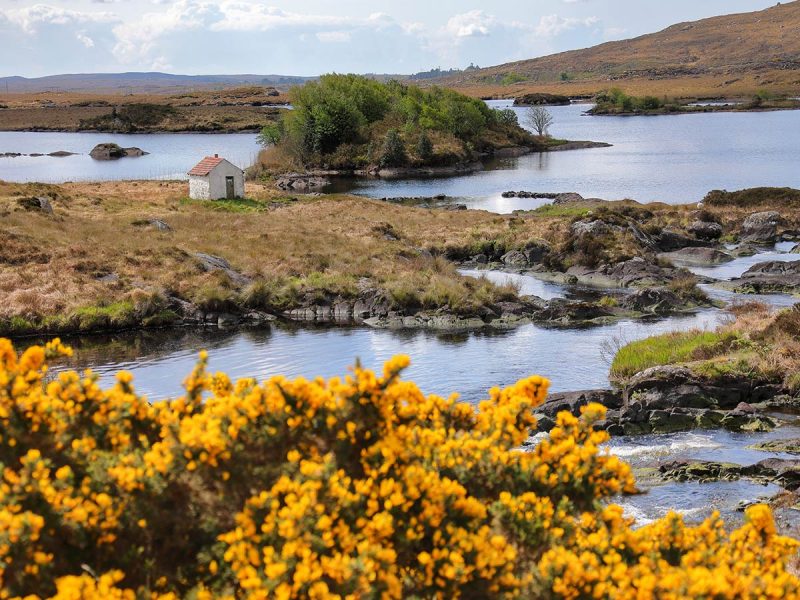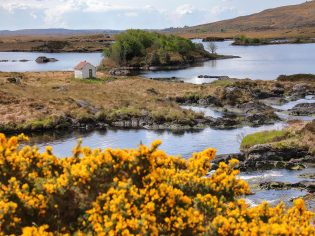 |

This Article was created in partnership with Tourism Ireland

|
From modern movie sets to ancient ruins and natural landforms that are millions of years old, a myriad of fascinating adventures await in Ireland.
There are many famous bucket list items to be had on the island of Ireland – like the west coast drive along the Wild Atlantic Way, puckering up for the Blarney Stone, and having a pint in the Guinness Storehouse with some of the friendliest locals in the world.
But if you're looking to dig a little deeper for culture and history that dates back from BC times right up to our modern age, this is the list for you.
1. Immerse yourself in the Titanic Belfast
The tragic history of the RMS Titanic is such that even those of us without a maritime bone in our bodies can't help but be fascinated.
The Titanic Belfast museum gets you up close and personal with the ship's story – from conception to sinking – in a way the movie never could. Several interactive galleries immerse you in what being onboard was really like, from the sights, sounds and smells to the true stories of the passengers and workers.
You can even walk around and explore the last remaining White Star Line vessel, the Titanic's own tender ship.
2. Be in awe of Ireland's natural beauty
Ireland is blessed with natural beauty, which means that a few wonders have well and truly earned their iconic status and need to remain firmly at the top of your Irish bucket list.
The 40,000 black basalt columns of Giant's Causeway in Northern Ireland's County Antrim are one of those must-see icons.
The result of an ancient volcanic eruption, the 50 to 60-million-year-old formation has inspired legends about a giant who tore up the coastline to build the causeway from Ireland to Scotland.
To the west of Ireland in County Clare, you'll find the Cliffs of Moher. Few places in the world offer such a dramatic coastline, with almost 14 kilometres of rugged cliffs reaching over 200 metres tall.
There is nothing to impede the gorgeous view out to the open sea as you wander the paved pathways, but to truly appreciate the enormity of the cliffs, jump on a boat tour and gaze up at them from sea level.
3. Nerd out at Ireland's TV and movie locations
It's no surprise that the magical landscapes around the island of Ireland have inspired the sets of more than one fantasy epic.
Game of Thrones ®fans might already know that scenes in Winterfell, the Iron Islands and many that took place closer to The Wall were filmed in Northern Ireland. Join a Game of Thrones Tour to see the real locations of places like Winterfell (Castle Ward), the road from King's Landing (the Dark Hedges) and Downhill Beach (dragonstone). Each of the tours is led by a guide who was an extra in the famous series. They'll even provide cloaks, banners and swords for you to wear.
Alternatively head out to the Game of Thrones ® Studio Tour at Bainbridge, 40 mins south of Belfast or 90 mins north of Dublin. The behind the scenes tour takes in the epic sets, costumes, weapons and special effects created for the show.
If sci-fi is more your calling, Star Wars location scouts also saw the otherworldly landscape of the Wild Atlantic Way coastline and chose to film parts of Star Wars: The Force Awakens there. The locations are easy to get to so you can see them on your own, or you can join one of the many tour groups.
You'll find those Star Wars locations, as well as the places where many other famous movies were set (including Harry Potter, Brooklyn and Braveheart) in our guide to Ireland's famous film locations.
4. Taste the best of Ireland at Moran's Oyster Cottage
You haven't done Ireland right if you haven't sat down to oysters, soda bread and Guinness – and the locals love to share that experience with newcomers – which makes a trip to Moran's Oyster Cottage essential. This family business dating back to the 1800s knows seafood, and they get it fresh out of Galway Bay.
Enjoy that day's catch right from the ocean onto your plate. Oysters are the speciality here, but you'll find a range of seafood dishes – like Chilli Coconut Prawns and smoked salmon – and even a few vegetarian options.
5. Be transported back in time at Rock of Cashel
Seeing the Rock of Cashel for the first time is nothing short of jaw-dropping. As you arrive, this group of medieval buildings appears like an arrow piercing the ubiquitous fields of green.
A Romanesque chapel, a Gothic cathedral, and a fifteenth-century Tower House are preserved here, considered the most impressive of their age on the island of Ireland.
If you find that a day trip isn't enough, a new five-star hotel, The Cashel Palace Hotel, opened up this year. Spend the night in a grand 18th-century Palladian – formerly home to Archbishops of Cashel – overlooking the other iconic structures.
6. Join a tour of Newgrange
The sheer size of this tomb in Ireland's Ancient East is an awe-inspiring sight. About 80 metres in diameter, this cairn is estimated to weigh a massive 200,000 tonnes in total, with some of the larger stones decorated with European Neolithic art.
A circle of standing stones surrounds the mound, believed to have been erected sometime after 2000BC.
Adding a bit of magic to the structure, a small opening was built so a beam of sunlight would shine directly down the entry passage into the tomb at dawn on the winter solstice every year – a day that was believed to signify nature's rebirth and renewed life.
To see it, be sure to check shuttle bus timetables and book before you go, then arrive at the Brú na Bóinne visitors center; from there, a bus will drive you the 10 minutes to Newgrange (and will usually stop at other significant sites along the way).
A guide will take you around and into the tomb, sharing their intimate knowledge. It's well worth the tour to fully appreciate the significance of what you're seeing.
7. Explore another world on the Aran Islands
Off the coast of Galway sit the Aran Islands, a place where the Gaelic language, Celtic churches and prehistoric ruins are all preserved. You'd be hard-pressed to find anything else that gives you such a sense of what ancient times were like in the area, and the locals are excited to share their heritage and culture with visitors.
For more history, visit World Heritage-listed Dún Aonghasa, the largest prehistoric stone fort on the islands, or Dún Eochaill, a fort estimated to be from the Iron Age.
You can also walk along the dramatic Inis Mór cliffs, spot the local seal colonies, or pop in for some traditional Irish music in Kilronan village.
8. Be inspired by Connemara
Connemara has inspired poets and artists for decades – like Oscar Wilde, who described the place as a "savage beauty".
Famous for its ocean-edged wild landscape and soft, pretty colours, this corner of Galway is another haven for locals who speak the Irish language.
Jump on a bike and explore nature, wander through the famous Kylemore Abbey (part of a castle built by an Irish politician for his wife in the 1800s), be charmed by the picturesque towns and villages, and get stuck into traditional local dishes.
9. Stay in a piece of Irish history
There aren't too many places in the world where you can stay for a night or two like royalty, but in Ireland you'll be spoilt for choice.
Castle Leslie Estate is about as grand as it gets. This four-star hotel in Glaslough, towards the north of Ireland, has had its fair share of fame; not only does the Leslie family tree include the likes of Attila the Hun and several Churchills, but it's also been host to a huge number of celebrities, including Winston Churchill, WB Yeats and Mick Jagger.
Foodies should head to Dromoland Castle, as the onsite restaurant, Earl of Thomond, was awarded a Michelin star in the 1990s.
The castle went through extensive renovations to transform it into a five-star hotel and has boasted its own long list of famous guests, such as Nelson Mandela, Johnny Cash and John Travolta.
You can check out our list of other Irish castles to stay in, or go for something completely different and be transported even further back in history by staying in a reconstructed Viking Settlement at the Irish National Heritage Park.
Your accommodation for the night is built in the style of ancient Vikings' homes, complete with walls made of woven branches and clay, a thatched roof and a central hearth – and yes, you'll be cooking dinner on an open fire.
On arrival, you'll be briefed on living an off-grid Viking life, including being on the lookout for invaders, and you'll even be provided with authentic Viking costumes.
The incredibly friendly people, unique heritage, ties to pop culture and unbelievably well-preserved ancient history make Ireland a must-do in 2023. Start planning your Irish adventure now.