10 tips, tricks and hacks for travelling Europe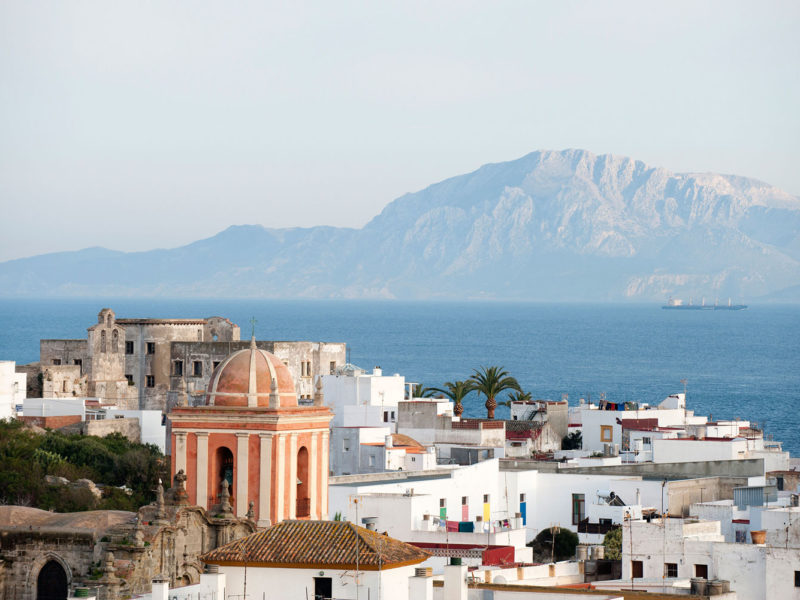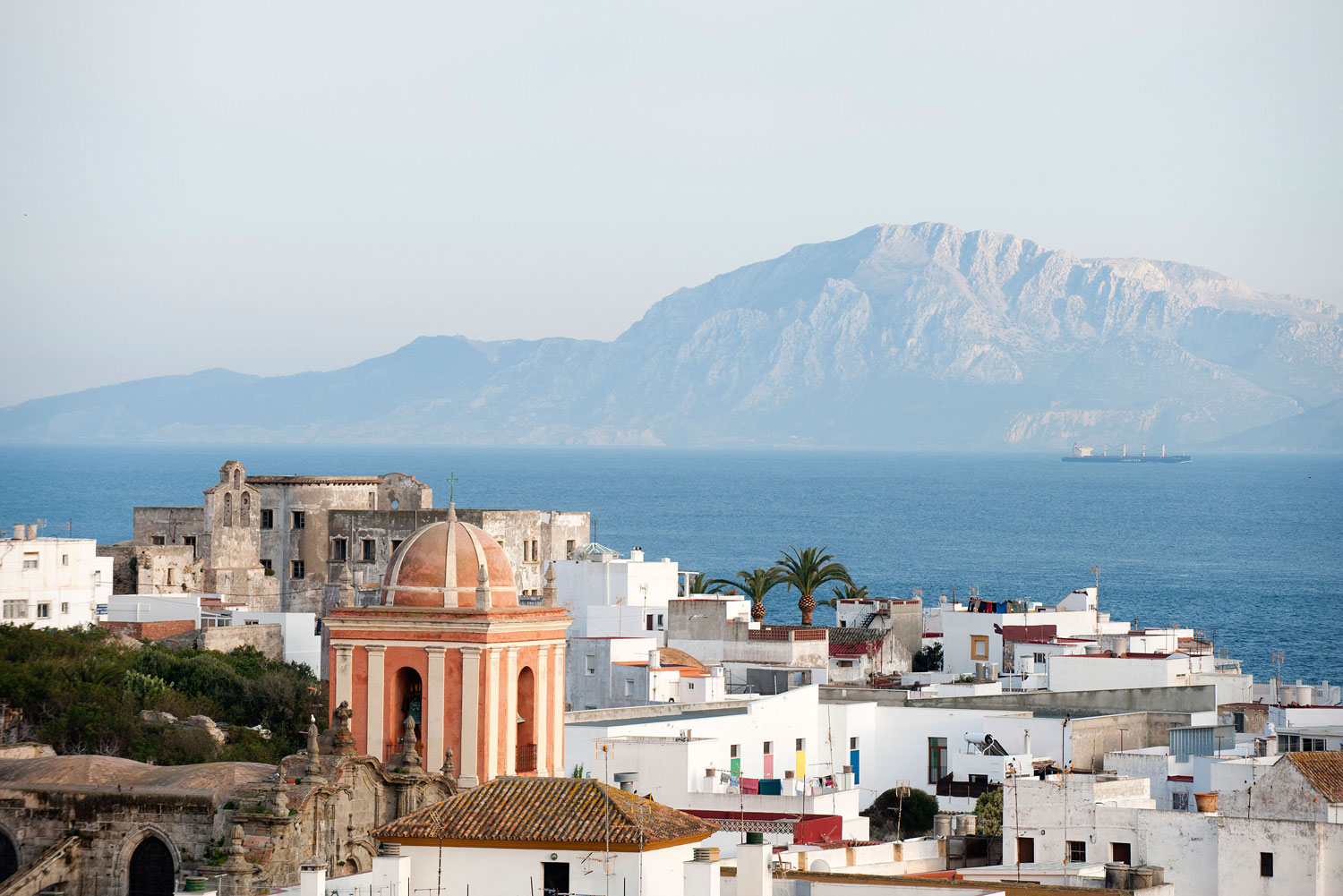 It's no secret that Europe is holiday destination people can't seem to have their fill with.
From exploring the Greek Islands, to enjoying the best pizza Naples has to offer, it's certainly not short of incredible experiences for travellers.
Check out some of the best tips to know when it comes to exploring Europe, straight from established travel industry insiders…
1. Your own private Italy
"I didn't think I'd be able to find a corner of Italy not choked with tourists in high summer, but then I discovered Ponza [pictured], off the coast of Lazio, which is choked with cute fritti shops, pastel paint jobs and trattorias by the water instead, with nary a foreign accent in earshot," says Sophie McComas, director of creative content studio Buffet. For Ronald van Weezel, general manager of Hilton Sydney, it's the gorgeous Tuscan town of Lucca that equals the real deal. "It has so many inviting, cosy restaurants and bars with amazing ambience and excellent produce," he says. "Immersing yourself in that scene, you do not feel the need to go elsewhere. It has everything to offer."
We might think we know Italy, but there's always an unexpected delight to discover: whether that's an under-the-radar spot like Ponza or Lucca or something hiding in plain sight in the most classic destinations.
"My most-loved travel destination has to be Venice, says Viking Cruises' managing director in Australia and New Zealand, Michelle Black. "The last time I visited, I travelled with a friend who lives there so I visited places that only locals know. We tried cicchetti at Cantine del Vino già Schiavi, a traditional bàcari bar that was several canals away from St Mark's Square. We stood next to a beautiful canal, sipping prosecco out of plastic cups whilst enjoying these delicious snacks." Venice is also the favourite city to visit for Luke Edward Hall, an artist and designer whose work takes him around the world.
He visits every December in low season: "I love Venice in winter because it's less crowded," he says, "but also because I like the atmosphere – waking up to crisp mornings, mist over the canals, wrapping up in coats and walking home over the deserted bridges after dinner… I tend to stick to my favourite places and always begin the day with a pistachio pastry at the bar in Quadri on Piazza San Marco. Later I'll visit Rigattieri to pick up ceramics shaped like fruit and vegetables."
Photographer Alana Dimou suggests a trip to Stazione Manarola, "possibly one of the most beautiful train stations in the world," she says. "Manarola is one of the Cinque Terre villages along the La Spezia-Levanto train line (saturated by tourists yes, but undeniably gorgeous, also yes); hop off here, climb some stairs and you'll be rewarded with the most serene view of cliff faces framing the very edge of the Earth."
2. North by south-west
While London remains the jewel in the UK crown, Bristol [pictured] with its green credentials and urban delights is definitely having a moment, as are the Scottish Isles with their stark beauty, friendly locals and photogenic wildlife.
Kristen Angus, marketing communications manager Australia, VisitBritain
3. Cool in Comporta
In Portugal, keep an eye on Comporta, a cluster of coastal Portuguese villages about an hour's drive from Lisbon. Until a few years ago, the only way to stay at Comporta was at a friend's house (Christian Louboutin and Philippe Starck own houses there) or to rent a private villa.
More hotels are now opening there, and I am looking forward to visiting wellness boutique resort Quinta Da Comporta, which recently opened too.
Mark Wong, vice president, Asia Pacific, Small Luxury Hotels of the World
4. See the edge of Africa – in Spain
For me, Tarifa is the cutest town; the most relaxing hidden gem, with a huge sand beach, in the south of Spain. What makes it special is the journey down there, the view of Africa is the most humbling experience and never fails to give you a sense of perspective on the world. (Tarifa lies at the southernmost tip of the country, with Morocco just 14 kilometres from its coastline.) And the food is honest and delicious – eat the croquettes at Bar Los Melli.
Rachel Crowther, director of creative media, experience at Burberry, travels at least six times a year for work. Exploring different cultures and the nuances that come with each experience plays an integral part of her role.
5. When in wine country…
France's wine regions possess an eternal pull for oenophiles, but there are quirks and surprises to be found beyond the vines too. "One of the most amazing experiences I have completed is Bordeaux's Marathon du Médoc," says David Clark, head of travel and business development for The Walt Disney Company.
The event, held each September in the Médoc region of France, sees participants chart a 42-kilometre course through over 50 vineyards while wearing compulsory fancy dress, sampling glasses of red and white and indulging in oysters, cheese, entrecôte and foie gras. "It was an incredible atmosphere and great buzz, and while a real physical drain, I would do it again anytime!"
Artist and designer Luke Edward Hall travelled to the nearby Dordogne region in the depths of winter. "It was like a fairytale – every village was covered in snow and empty of tourists." He rates a visit to the Marqueyssac gardens (pictured), "where more than 150,000 boxwoods are shaped, pruned and teased into fabulous shapes." Meanwhile, Viking's Michelle Black is a fan of the Champagne district for its interesting history.
"We took a fast train from Paris and toured the Champagne Pommery house," she says. "This beautiful estate has a fascinating legacy, having been established and managed by Madame Pommery after her husband passed away. No mean feat for a woman in the 19th century! The region of Reims is a delightful place to stay for a few days if you wish to get away from the hustle and bustle of Paris."
6. Catch a sunrise
Don't be afraid to set the alarm early and take advantage of popular tourist attractions before the crowds arrive. Not only will you be able to enjoy sights such as the Trevi Fountain in Rome [pictured], the Sacré Coeur in Paris or the Sagrada Familia in Barcelona almost to yourself, the welcoming golden colours of the sunrise will present you with the perfect backdrop for your next Insta pic #nofilterneeded.
Kachina Dimmock, content and social media specialist, Globus
7. See it by sea
The Norwegian Fjords are one of the most incredible destinations in Europe. It's one of those places that Is truly best seen by sea. Cruising through Aurlandsfjorden and Olden is like being in another world.
David Rousham, vice president international development, Cunard
8. Swiss style
Given my Swiss heritage, I am very partial to Bern in Switzerland.
It has incredible shopping arcades, the richness of the old town and the most fabulous Saturday markets. If you have time, visit Einstein's house, then take the ever-so-punctual Swiss train and go to Lausanne to visit the steep vineyards of the Lavaux region.
Chef, restaurateur and author Gray Kunz was born in Singapore and raised in Switzerland, and his Café Gray Deluxe restaurants can be found in The Upper House Hong Kong and The Middle House Shanghai.
9. On my last trip to Paris I loved…
Kirstie Clements, one-time Paris resident, former Vogue Australia editor-in-chief and now chief creative officer of Porte-à-Vie
La Maison Sisley
Seriously good facials and rich nourishing skincare in the most amazing premises.
K.Jacques
The original 1933 store was established in Saint-Tropez; they have the best sandals and wedges ever.
LouLou restaurant
The food at this restaurant at the Musée des Arts Décoratifs in the Louvre complex is good, the décor so French, and it's trendy with the fashion crowd.
Bar Hemingway at the Ritz
For people-watching; I love the front bar too for afternoon tea.
David Mallett salon
Australian David Mallett is the most sought-after hair stylist in Paris. Make like a local and get a French girl haircut!
Bon Marché and Sabbia Rosa
Lingerie shopping at Le Bon Marché department store [pictured] followed by a trip to Sabbia Rosa in Saint-Germain for a silk slip or robe is a must.
Les Fines Gueules in the rue Croix des Petits Champs
Traditional French in the most beautiful corner building; there are many great restaurants in this area close to the Palais Royal (and where I used to live).
10. A cultural grand tour
I like building my Euro trips around cultural events and festivals – it provides a great highlight and the opportunity to discover places that might not have been on my radar otherwise. This was the case with the attractive Serbian city of Novi Sad, which hosts Exit Festival each July in its imposing Petrovaradin Fortress overlooking the Danube; and with the beautiful old hillside town of Hyères [pictured] in Provence, some 50 kilometres west of Saint-Tropez, which hosts an annual festival of fashion and photography in its modernist arts centre Villa Noailles.
Over the years, Primavera Sound festival has given me an excuse to return to Barcelona and get to know Porto. Right now, I've got my sights set on a Belle and Sebastian-anchored music cruise around the Mediterranean next year.
Imogen Eveson, chief sub-editor, International Traveller
Check out more of the best 100 tips, tricks and hacks from travel insiders by category
Europe | Beaches and islands | Classics | Hacks | Food and wine | No place like home | More for less | Off the beaten track | Asia
LEAVE YOUR COMMENT