Five ways to eat haggis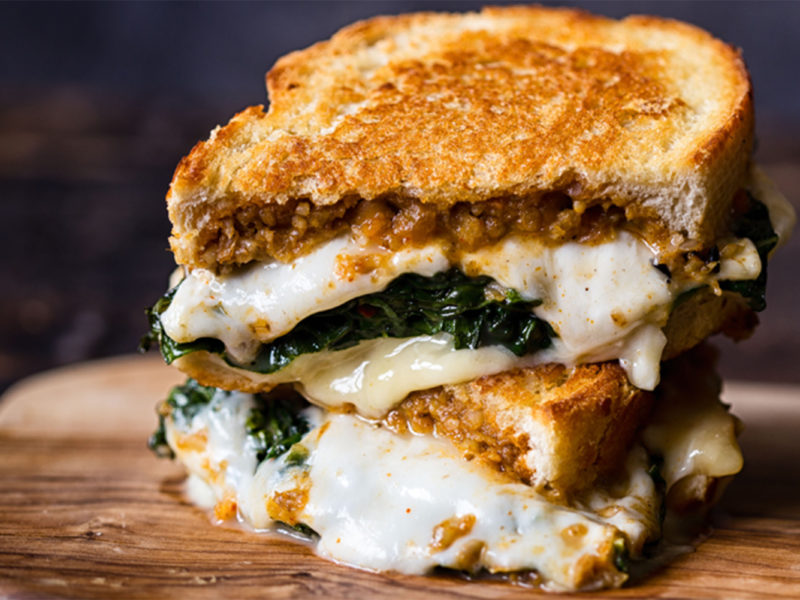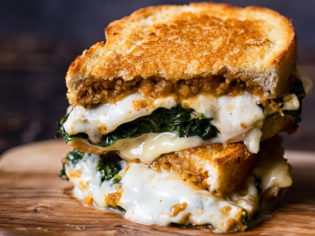 Considered Scotland's national dish, haggis – a mix of offal (sheep hearts, livers and lungs), onions, oatmeal, suet, spices and salt boiled in a sheep's stomach (or sausage casing) – is a lot more delicious than it sounds (no, really), and a definite must-try when visiting.
Here are five ways to eat what Robert Burns called the "Great chieftain o' the puddin'-race".
1. Traditional
If you want to try the purist's version of haggis, it needs to come with neeps (turnip) and tatties (potato). Contrary to popular belief, you don't eat the sheep's stomach encasing the ingredients; the boiled pudding is sliced open and the contents are spooned out and plated up with generous mounds of mashed turnip and potato. Interest is often added with the inclusion of a creamy whisky sauce on the side.
Some of the best places to try it in Edinburgh are The Last Drop, an atmospheric pub complete with its own ghost in the historic Grassmarket, the Royal McGregor on the Royal Mile, the mile-long road leading from Edinburgh Castle to the Palace of Holyroodhouse, and Whiski Bar & Restaurant, also on the Royal Mile, where you can chase it down with one of the 300 or so malt whiskies on offer.
In Glasgow, try Stravaigin in the city's West End, and local institution Ubiquitous Chip. And if the whole offal thing seems, well, awful, you can also try the vegetarian option made with legumes and mushrooms: Hendersons of Edinburgh has vegan haggis, tried and tested since 1962.
2. Nachos
Nachos has become a staple on menus across the world, but Scots have figured out a way to make it all their own: haggis nachos. I was sceptical, trust me. Something about the pairing of avocado and haggis gave me serious pause for thought, but having pushed aside my doubts, this dish turned out to be a taste sensation.
A base of corn chips is piled high with haggis, melted cheese, diced tomato, sour cream and guacamole; the mellow gamey meatiness of the haggis is the perfect complement to the salty crunch of the chips and the slightly sweet tang of the sour cream, while its spiciness delivers the oomph that would usually be supplied by chillies.
3. Crisps
The perfect option for those who want to say they have tried haggis without actually trying it, Mackie's of Scotland makes haggis and cracked black pepper crisps (never potato chips or chips), which are widely available in corner shops and supermarkets. Rest assured, the zing of the pepper tends to mask any meaty taste that may be present.
4. Toasted sandwich
The ultimate comfort-food offering is cranked up a notch with the inclusion of haggis; the best toasties (full disclosure: I tried quite a few on my visit to Scotland) should have a base of thick-sliced granary bread, with a robust local Scottish cheddar melting and melding with the haggis. One of the best sandwiches on offer (served up in the tearoom located in the old kitchens of the 800-year-old Fyvie Castle in Aberdeenshire, no less) had a caramelised red-onion marmalade that added a sweet tang to the unctuous filling.
To DIY at home, MacSween offer a pretty tasty home-cooked recipe that's just waiting for your signature flare.
5. Battered and fried
To experience haggis like a local, it is best to head to the nearest 'chippy', the local fish-and-chip shop – of which there is at least one in every town, no matter how small. Order a haggis supper consisting of a thick haggis sausage dipped in batter and deep fried, served with a portion of thick-cut chips.
When in Edinburgh, definitely say yes to the offer of 'salt and sauce' with your supper: Scottish chip-shop sauce is an ambrosial mix of brown sauce and vinegar that perfectly completes the offering. A deep-fried Mars bar (yes, this is a thing) for dessert is optional.
LEAVE YOUR COMMENT