Review: Hix Townhouse in Lyme Regis, England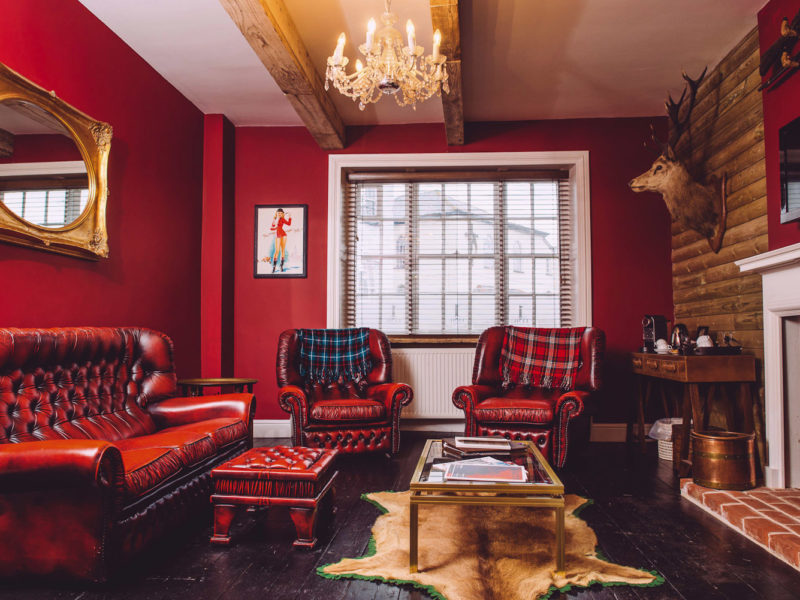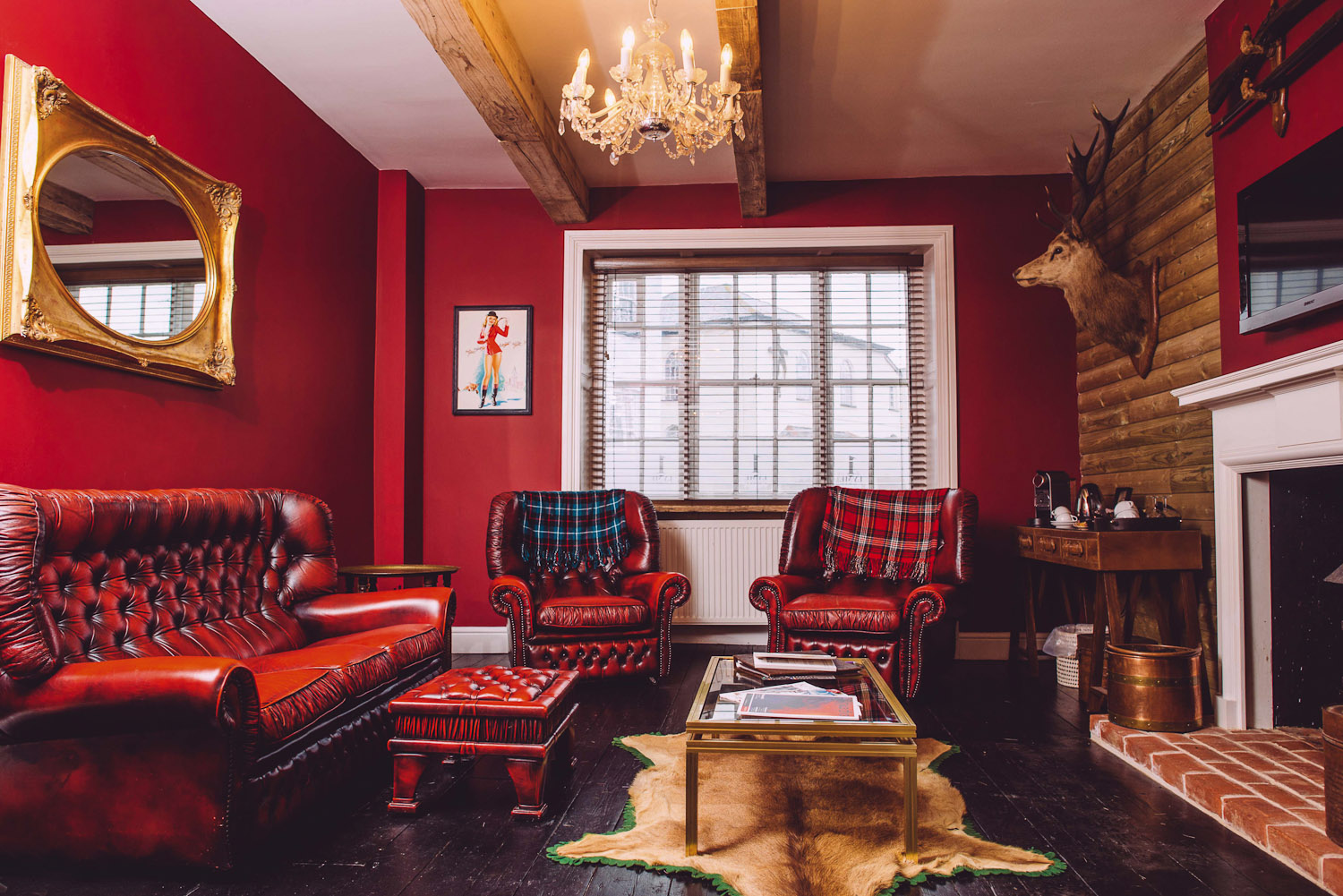 A chef's creative powers are put to work on a curious new hotel in the pretty English town of Lyme Regis. Is it a recipe for success? Words by Elspeth Velten
Our arrival at Hix Townhouse was complete with a test in manoeuvrability that even a contortionist might find tricky.
"OK – so we need to both get inside with both the bags, " I said approaching the room. "Then we'll close the outside door, move back, and open the inside door."
Since we wouldn't get to the Georgian house on Dorset's seaside until late in the afternoon, after reception is closed, we received an email and a phone call detailing how to unlock the front door with a code and where to find our room key.
Though directions on how to squeeze our bodies and bags through the conflicting doorways were neglected (we had an 'ah ha' moment later). It's all part of the old house's quirky charm.
Like his trendy London restaurants aimed at the young, flashy and food-conscious set, Mark Hix's first hotel near his hometown in Dorset courts an obsessed-with-the-visual crowd.
Having been purchased and re-opened as a boutique bed and breakfast just last year, the Hix Townhouse's rooms are designed with themes according to the new hotelier's interests like hunting, gardening, sailing and fishing.
With lighting features made from blowfish bodies, nautical-knotted bed posts, wooden walls, red leather Chesterfields and plentiful stag heads, this place begs to be Instagrammed by anyone with the know-how.
We mastered the doorway maze and climbed the art gallery of a staircase to room five – one of just two rooms in the house that aren't individually themed and designed by Hix. 'Why not just finish the job?, ' we couldn't help but think.
Room five is a decent-sized space with a corner window that looks over town to the ocean. The décor is a simple collage of pink and gold pillows, headboard and matching lamp shade. A shiny chandelier over the bed strays just a step too far towards overkill.
The room's small bathroom is modern and bright, but not thanks to the burnt-out light bulb that is normally controlled by a pullcord across from the toilet. Fresh grey tiles line the walls and the rain shower (some other rooms boast bathtubs) is stocked with high-quality toiletries. The back of the door brandishes two plush white bathrobes, just begging to be worn.
Settling in quickly turned into a game of exploration. Rooms at Hix are stocked with a carefully curated collection of provisions including both sparkling and still water, local snacks, wine and a note with instructions to help yourself to toast and tea in the cute communal kitchen downstairs. Surprise – a Hix cookbook tops the breakfast table (and is available for sale at reception).
That book was the only thing that graced the breakfast table, though, because at Hix you'd be crazy to not take breakfast in the throne-like king bed that's worth booking an extra night alone for.
The complimentary meal is delivered daily in a big picnic basket to each room at 8:30am and quickly becomes the highlight of our stay. There's muesli, yogurt, fresh milk and apple juice and a selection of sweet and savoury pastries that included in-season rhubarb corn muffins and flaky English asparagus tarts.
There's no restaurant at the Hix Townhouse but, conveniently, the restaurateur's Hix Oyster and Fish house is just a short walk away and Townhouse guests get a 10 per cent discount. Oyster and Fish was rammed when we visited over a spring bank holiday weekend and the only table available was a bar counter downstairs with a view of the kitchen.
The Kitchen Table, as it's aptly named, gives diners the chance to chat with the restaurant's chefs and watch as fresh local seafood is prepared and sent up to the eaters above. A meal taken here pushes the Hix experience to the next level and adds a personal touch to a stay at the Townhouse. To those in London that boast of dining at one of Hix's urban spots, visitors to Dorset can respond by detailing a stay in the chef's hotel and a meal in his kitchen.
Almost every bit of produce on the menu here comes with a cited local source and tips a nod to seasonality. The table water is filtered in-house, the same place where the restaurant's salmon is lovingly smoked.
The place is a foodie's dream, and a logical – even necessary – accompaniment to a stay at the delightful Townhouse.
DETAILS
Hix Townhouse
1 Pound St, Lyme Regis, England
+44 1297 442499
The IT Verdict
Hix Townhouse is the perfect base for those looking to explore Lyme Regis and Dorset's beautiful Jurassic Coast, with an edge that almost makes the hotel a destination in itself.
Location = 9/10
The hotel's centre-of-town location is extremely convenient, and the noise of the busy street below is easily forgotten.
Style/character = 8.5/10
The old house's charm is allowed to shine through in its design-focused rooms.
But two theme-less rooms suggest an unfinished job.
Service = 9/10
We had everything we needed to show ourselves in the front door and up to the room when we arrived.
Breakfast was delivered as described and reception was open – and friendly – when we checked out in the morning.
Rooms = 8/10
Details in the room needed some attention. Lightbulbs were out in the bathroom (and the staircase) and a pullcord for the light in the bathroom was visibly grubby.
Rickety, crooked lamps were easy to ignore.
Food and drink = 9/10
Our breakfast hamper was delivered on time, and contained all we needed to enjoy a lazy morning in bed.
Value for money = 9/10
For $190 per night, we enjoyed a bright, clean room, a more-than-comfortable bed, a view of the ocean and a delightful delivered breakfast.
However, that price did not come with the hotel's novel Hix design.
LEAVE YOUR COMMENT