How to enjoy the best of Germany in winter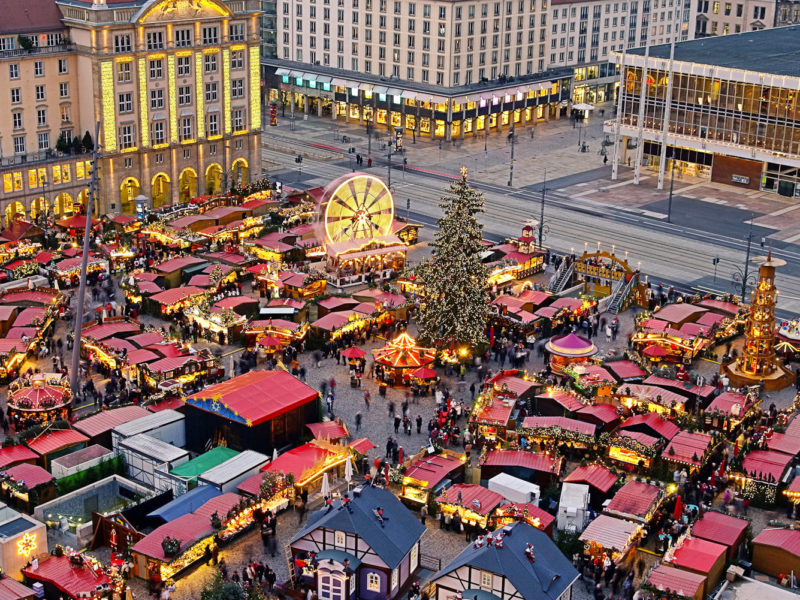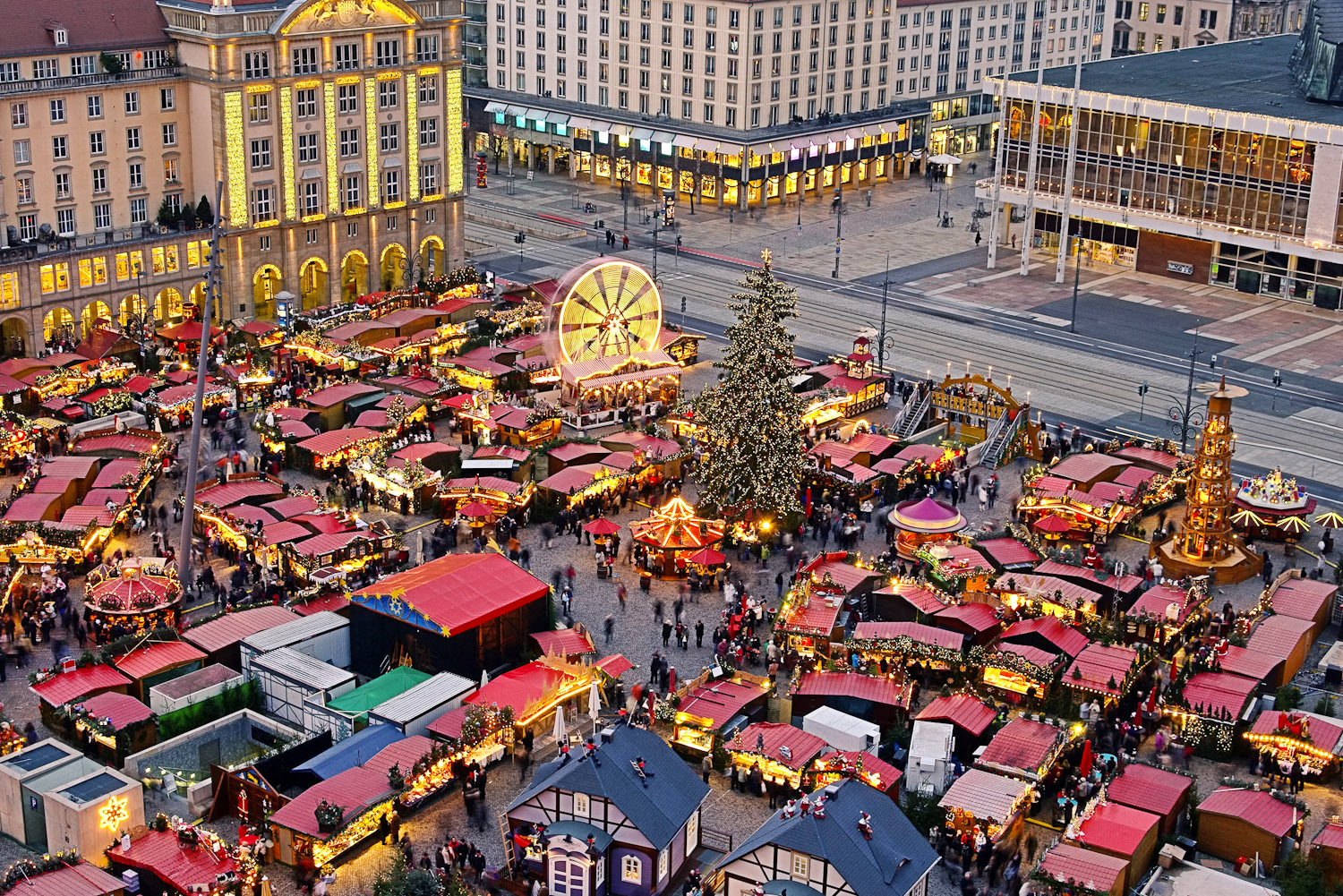 The land of beer will melt your heart in Germany's winter wonderland.
If you're dreaming of a white Christmas then you really need to do yourself a favour and visit Germany in the winter. You'll find blankets of snow atop fairytale castles, brightly-lit Christmas market stalls lined up on cobbled-stone town squares, and beer halls aplenty to keep you warm at night.
Things to do
Christmas Markets
Germany is Christmas Market Ground Zero – but some are much better than others. Nuremberg's wins on prettiness – all wooden stalls, glühwein and cobbled streets – while Dresden's Striezelmarkt is the oldest, having run since 1434. It also has a reputation for attracting good quality crafts. Blown glass, Meissen pottery and indigo prints are amongst the specialities rather than the usual identikit tat that infests lesser markets.
Skiing
Ski resort town Garmisch-Partenkirchen clears 110 kilometres of walking trails around Mt Zugspitze, making for idyllic winter walks through snowy forest landscapes and past cute log cabins. As most visitors have come with skiing in mind, hikers don't have to go far to have the landscapes pretty much to themselves.
Beer drinking
Munich's beerhalls are more convivial when drinkers have to squash up on communal benches inside, rather than sprawling around the beer gardens. A few of the best to tick off your list while you're there are the 16th century three-floor beer hall Hofbräuhaus, the less touristy Augustiner-Keller, and the more modern-feeling Tap-House which has over 200 European craft brews with 40 of them on tap.
Sites to see
Neuschwanstein Castle
The classic Disney-esque fairytale castle in the Bavarian Alps, Neuschwanstein Castle, looks its most magical in winter with a photogenic sprinkling of snow. Once the home of King Ludwig II, the castle was opened to the public after his death in 1886 and is now known as 'the castle of the fairy-tale king'. You'll need to get your tickets at the Ticketcenter in the village of Hohenschwangau below the castle before you venture up (tickets start at 12 euros per person) or reserve them online in advance.
Dresden
The picturesque city of Dresden in eastern Germany is covered in snow during the winter months but it only manages to make this city even more beautiful. People come to Dresden to see the many art museums, the famed dome of the baroque church Frauenkirche, and to gaze upon the architecture of the reconstructed old town. But at this time of year it is all about the Stollen! The traditional German fruit bread is filled with nuts, spices and coated in icing sugar (kind of like a tea bun), it originated in Dresden and is enjoyed during the Christmas season.
The Harz mountains
Head to north-central Germany to ride the Harzer Schmalspurbahnen steam train through the Harz mountains and town-hop between the charming villages of Wernigerode, Nordhausen and Quedlinburg. It's a sight you won't forget in a hurry.
Family activities
Berchtesgaden Salt Mine
Also in the Alps, the teen-thrilling tours of the 496-year-old Berchtesgaden Salt Mine involve rafting on an underground lake, novelty trains and slides, plus staggering subterranean salt chambers.
ChocolART,
Tübingen
If a five-day chocolate festival sounds like your family's paradise, then you really need to make your way to Tübingen (southwest Germany) in the first half of December to experience ChocolART. It's the country's biggest chocolate festival and you can wander the market-lined square for tastings, join in on a workshop, cooking class or start your Christmas shopping early. Entry is free which means you can spend more time loading up on chocolate for the road.
Tollwood Winter Festival, Munich
During the last month of every year the Tollwood Winter Festial comes to Munich and with it a whole host of activities to entertain children and adults alike. The festival grounds come alive with circus shows, dance, music, plays, cabarets, markets and more food and drink than you can possible sample in one night.
Tips and tricks
Trains
The English version of Deutsche Bahn's site does a superb job of collating most European train timetables.
Car hire
Most continental car hire agreements allow you to cross borders, but not leave the car in another country. A superb starting point for cheap deals is Car Rentals. Road rules (speed limits, having to carry breathalysers or snow tyres etc) annoyingly vary between countries.
Accommodation
Local booking engines – such as Late Rooms or Venere – often have better deals and more choice than more globalised competitors. Hostelworld is excellent for B&Bs and guesthouses. Also look for sales from big hotel chains such as Accor and IHG during the (quieter) winter months.
Flights
The Christmas and New Year period is the most expensive time of year for flights from Australia to Europe, but prices drop substantially in mid-January. Occasionally spectacular deals can be found if you're prepared to fly on Christmas Day itself.