The UK's seven secret travel gems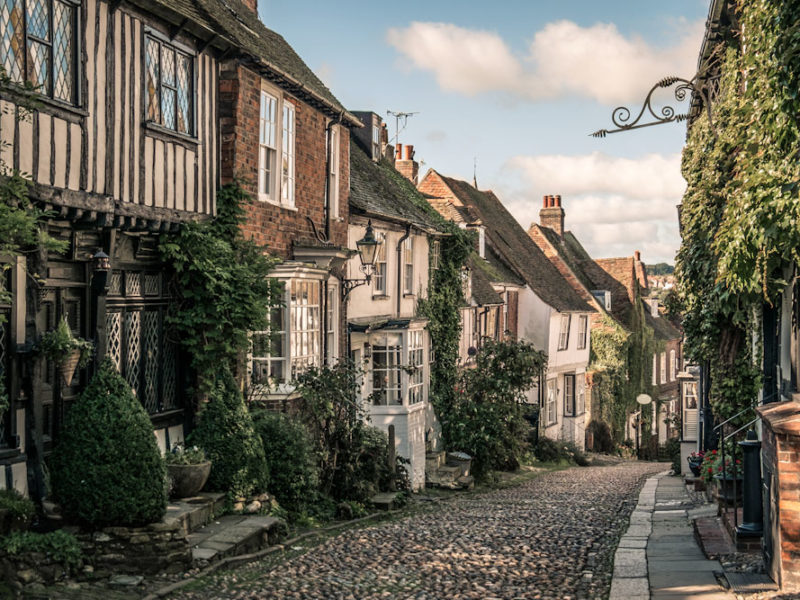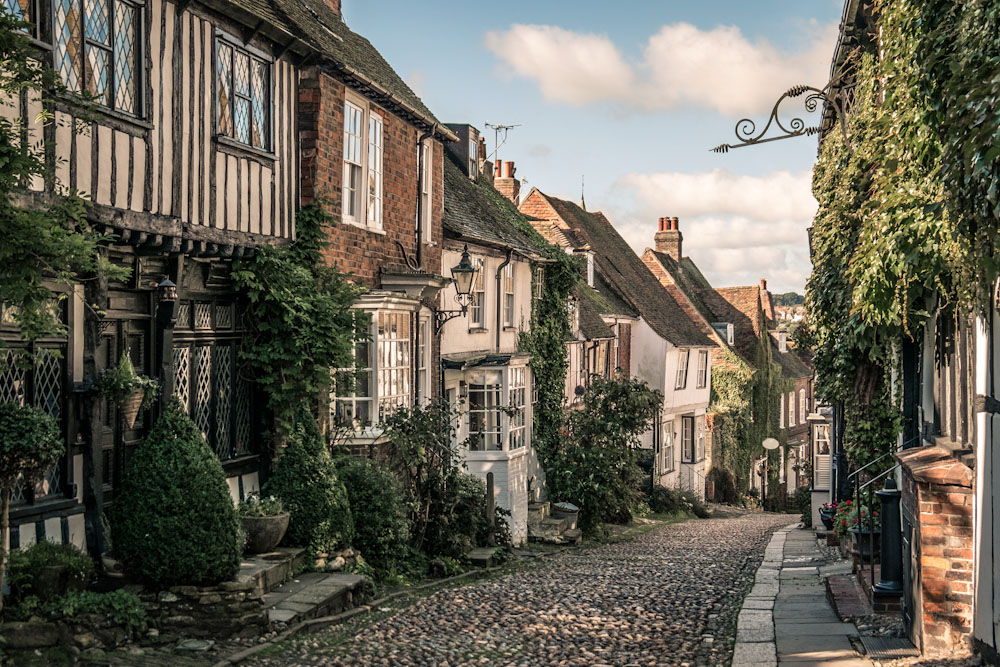 Put your walking shoes on, from walking the cobbled streets of Rye in search of castles and churches, to boutique shopping in Kirkwall, Orkney, the 7 secret gems of the United Kingdom will keep you busy.
See every single one of our 100 Secret Gems.
1. Jersey, England
Where on Earth is it?
The English Channel between the north coast of France and southern England.
Why you need to know about it
With rockpools, countryside retreats, wildlife parks and heritage-listed war tunnels, this little self-governed haven has something for every avid explorer. A must-see is the 12th-century Mont Orgueil Castle, about a 10-kilometre drive from the capital, St Helier.
The towers of the medieval fortress, which overlooks rolling hills and the French coast, are fascinating with historic Stories both marvellous and gruesome.
2. Portmeirion, Wales
Where on Earth is it?
In northern Wales, five kilometres south-east of Porthmadog.
Why you need to know about it
Constructed from 1925 to 1976 by architect Sir Clough Williams-Ellis in the style of an Italian village, Portmeirion Village is a work of whimsy.
Having bought the land to prove that a naturally beautiful site can be developed without spoiling it, Williams-Ellis used bits of demolished buildings and designs by other architects that he happened upon.
Squint and the coastal village of gelato-hued Italianate villas, grottoes, gardens and palm trees might feel like Portofino… except for the weather, of course.
3. Rye, England
Where on Earth is it?
In south-east England in East Sussex.
Why you need to know about it
The town of Rye is definitely worthy of a Quality Street lid, with its chocolate-box prettiness, little quay filled with fishing boats and patchwork of quaint houses and cobbled streets. In the 18th century it earned a reputation as the smuggling capital of the country; smugglers' hoards were stored in vaulted cellars that you can still see today.
Make sure to visit Ypres Tower (Rye Castle), built in 1249, take in the view from the tower of St Mary's Parish Church, and stroll down Mermaid Street, which is as lovely as its name.
4. Sark, Channel Islands
Where on Earth is it?
In the English Channel, off the coast of Normandy, France.
Why you need to know about it
Home to around 600 people, arriving by ferry on the island of Sark is like stepping back in time. horse-drawn carts and bikes are the primary mode of transport along lanes and roads lined by cottages drenched in flowers.
The island's most spectacular site is La Coupée, the narrow isthmus that links Sark to Little Sark. in the past, according to local legend, children used to cross it on their hands and knees to avoid being blown into the sea (safety rails were installed in 1900).
5. Plockton, Scotland
Where on Earth is it?
The north-west Highlands of Scotland, in the county of Ross and Cromarty.
Why you need to know about it
Plockton is the kind of sleepy village (population 378, give or take a few) that you hope to happen upon when in the Scottish Highlands, except that it comes complete with palm trees. White-washed cottages rim the waters of Loch Carron, while the 'main street' boasts the requisite village pub.
There is an argument for Plockton being at its most beautiful when it is slightly more foreboding, as corpulent rainclouds hang low over the surrounding green highland scenery and the loch takes on a moody hue
6. Kirkwall, Orkney
Where on Earth is it?
The capital of the Scottish archipelago Orkney.
Why you need to know about it
Dating back to the 11th century, Kirkwall's original centre is one of the best examples of an ancient Norse town. With its winding alleyways and bustling harbour, it has a Scandinavian feel and retains much of its medieval charm and character including its 12th-century cathedral that took more than 300 years to build.
These days Kirkwall is celebrated for its shopping, from boutique fashion stores to artisanal bakeries and cafes, and a lively night scene.
7. Clovelly, England
Where on Earth is it?
A small village in Devon, England.
Why you need to know about it
Teetering on a cliff-face in north Devon, Clovelly is like something from a storybook: 16th-century white cottages adorned in flowers, ancient cobbled streets, a 14th-century quay and fishing harbour.
The village is not accessible by vehicles; only donkeys and man-powered sledges can navigate its steep streets.
The village is privately owned (at one time by the Queen of England) and there is an admission fee to visit, which goes towards the maintenance of the village to preserve its authenticity and character.
Can't get enough of the United Kingdom?