53. Beau-Rivage Palace Lausanne, Switzerland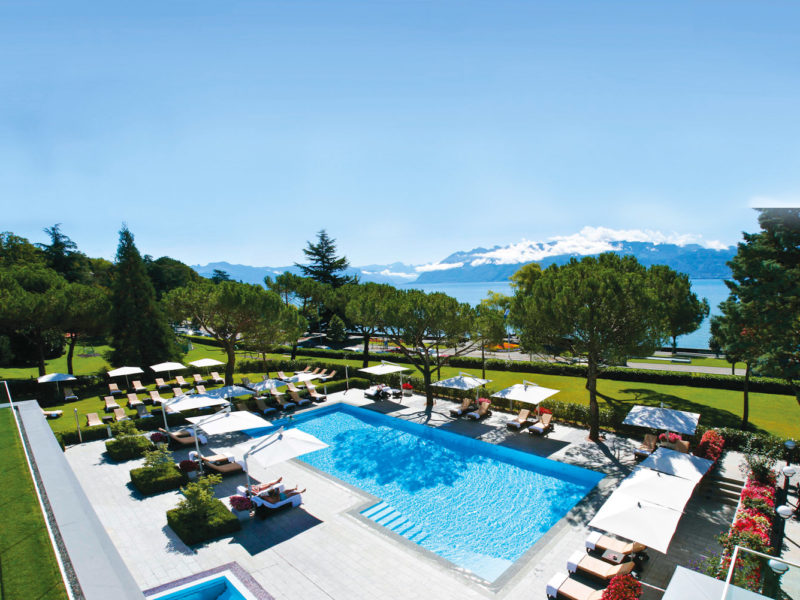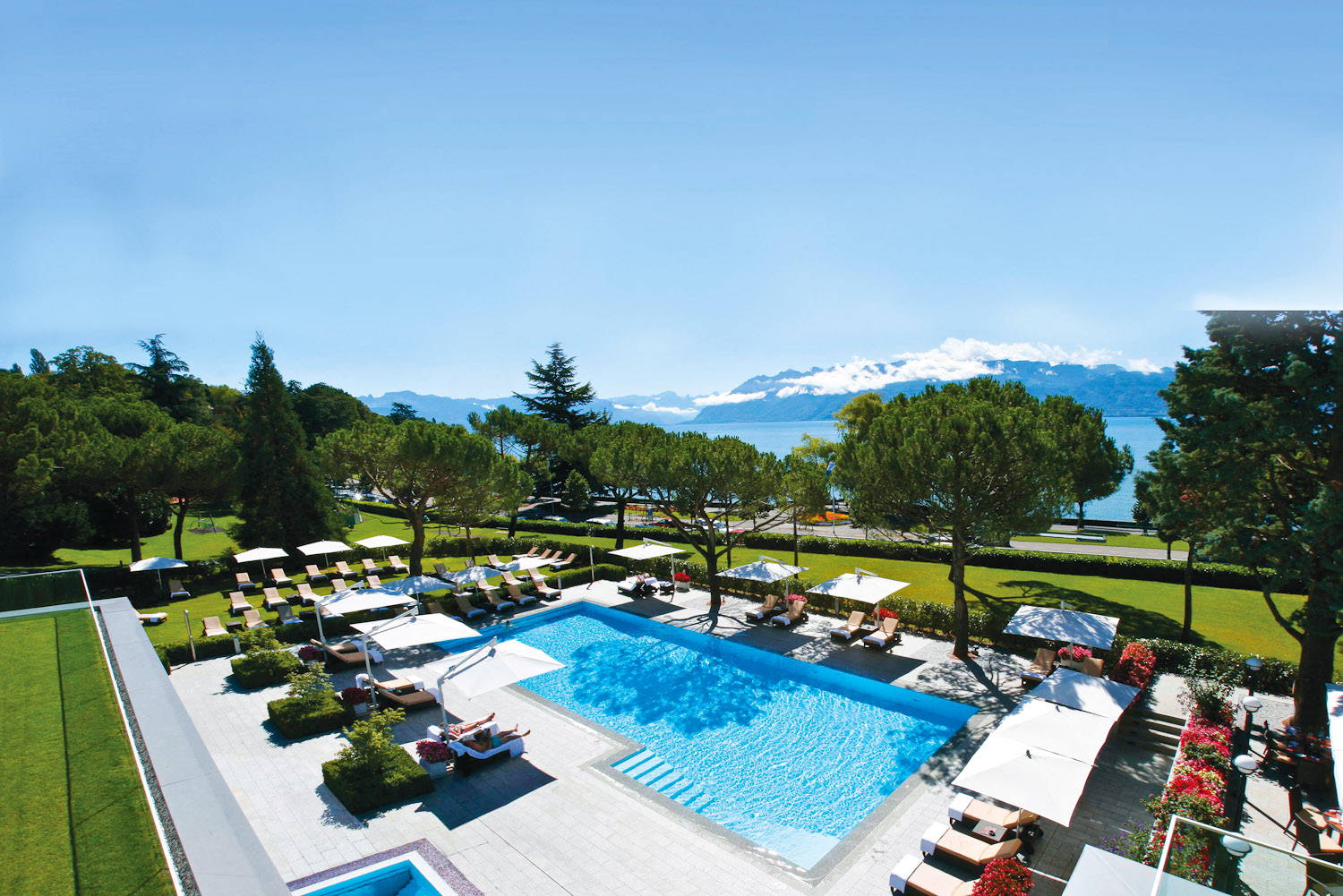 Ranked #53 in our countdown of the 100 Best Hotels and Resorts in the World.
"Elegance and impeccable service. The Treaty of Lausanne was signed in the magnificent ballroom, also the site of celebrity weddings." Linda Fasteson
A Belle Époque hotel with compelling views across Lake Geneva to the Swiss and French Alps. Original public spaces are rich with chandeliers, exuberant frescoes, and domed ceilings (the Sandoz Room is a highlight).
The redesign, under French design-maestro Pierre-Yves Rochon, is sophisticated modern glamour. The guest rooms pair bespoke furnishings and state-of-the-art technology.
The Anne-Sophie Pic boasts two Michelin stars and a French menu that will delight epicureans. The BRP is very grown-up, very polished, very European.
Size 168 rooms
Hotels.com genuine guest score 4.8/5
Hotels.com genuine guest review "The grounds are magnificent and the pool area is totally relaxing. The staff here are very helpful."
Did you know The 1904 steamship Montreux has been re-fitted, polished and preened by the hotel for luxury cruises on Lake Geneva.
LEAVE YOUR COMMENT