Inside Caffè Florian: Venice's grandest coffee house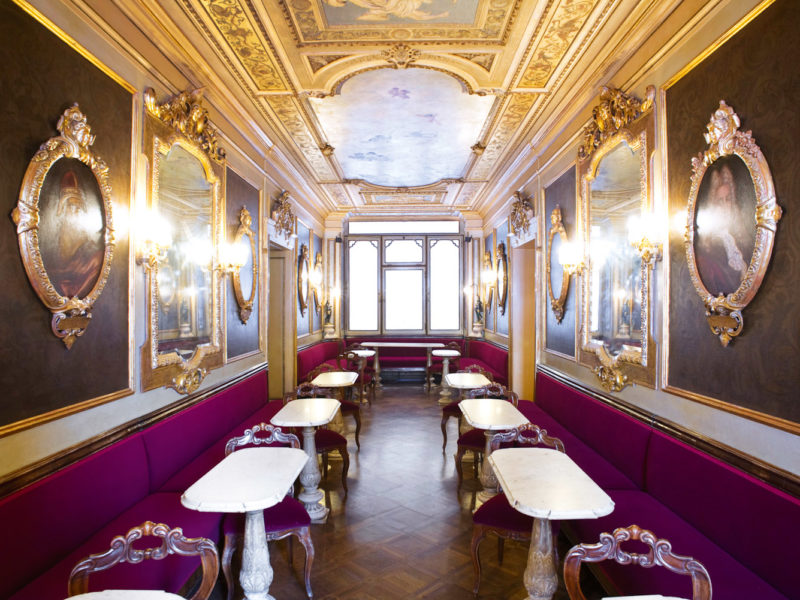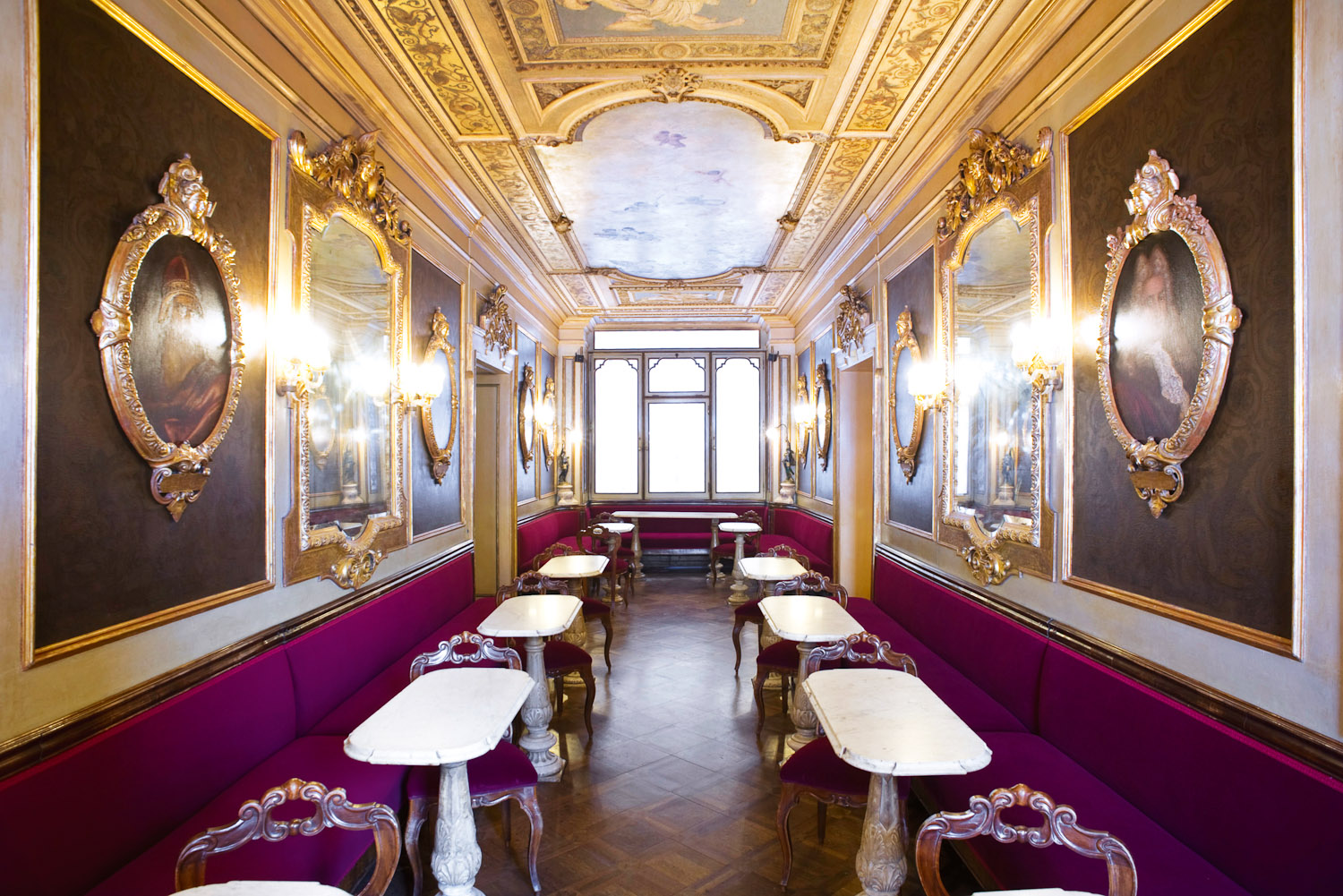 Leigh-Ann Pow shares her love affair with a grand old Venetian coffee house.
Grabbing a coffee has become the most pedestrian of daily tasks, something to be slotted into our routine along with the morning commute and turning on the computer.
But there are still places where having a coffee is a time-honoured ritual, and where the coffee itself plays second fiddle to the ceremony of serving it and sipping it. Such a place as Caffè Florian.
Sitting under the graciously wide arched walkways that line Venice's St Mark's Square on three sides, this exquisite space is the oldest coffee house in Italy having opened its doors way back in 1720.
I first visited on a trip to Venice with my future husband. Giddy with the first flush of true love, we would visit every night sitting in the pretty painted salons with their velvet banquettes and little marble-topped tables sipping strong coffee and nibbling on something sweet.
Often we were the only ones there, given the late hour and the untouristy month of February. It was all wildly romantic and it became one of my absolute favourite places in the world, to be raved about and heartily recommended.
So on a recent trip to Venice with my daughter, Caffè Florian was as much a part of the itinerary as the Doge's Palace and a gondola ride (she's 10, it was non-negotiable).
Ducking past the three-piece ensemble performing on the square for those sitting alfresco taking in the view of San Marco and the Campanile, we take a seat inside.
The exuberantly frescoed walls and ceilings, punctuated with giant gilt-framed mirrors patinaed by age, make you feel like you're sitting in an exquisite music box, classical music wafting in through the windows as it does.
There is a wonderful faded glory about the place; evidence of its long history rather than an affectation of it that many modern places try to replicate.
The café has made very few concessions to modernity, either in the 19th, 20th or 21st centuries.
Of course when something becomes an attraction in its own right like Caffè Florian has, the reason it existed in the first place can sometimes become incidental.
After perusing the menu, my daughter and I decide on tea accompanied by biscotti and toasted ham and cheese finger sandwiches, which come with a signature sauce.
The waiter returns with a giant tray splendidly set with dainty silver tea service (the pots have little cosies on the handles to protect our fingers from burning as we pour) and monogrammed cups, saucers and plates, and places the entire thing on our table.
My daughter makes a beeline for the biscuits; dainty shortbreads and spicy ginger cookies and almond macarons.
I am more intrigued by the delicately toasted finger sandwiches which indeed come with a generous dollop of Florian sauce; rich and unctuous and tasting of anchovies and mayonnaise; perfect for dipping.
With the tray empty of food and drink we prepare to leave. The bill is delivered to our table by our smiling white-jacket-and-bow-tie wearing waiter; the grand total comes to $65, including a $9 supplement for the hard working ensemble on the piazza.
I don't remember it costing quite as much when I was visiting all those years ago, but then love is blind, and I do love Caffè Florian.
Details
Caffè Florian
St Mark's Square, Venice; caffeflorian.com
Open Thursday to Tuesdays from 10am until midnight from April to October, and from 10am until 11pm from November to March.