The 10 most Instagrammed places in the world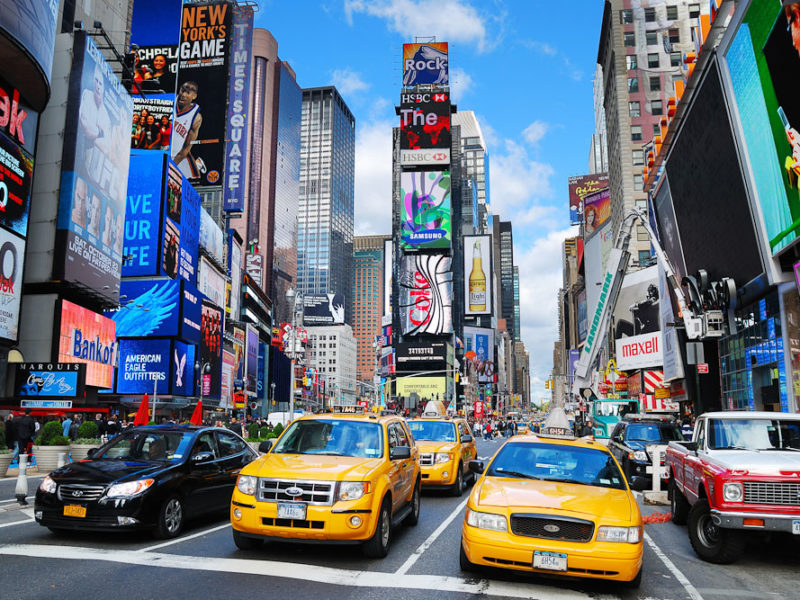 Because if it doesn't look good instagrammed, what's the point?

Instagram is the traveller's social media of choice these days and we've found the 10 hottest digital travel spots in the world. Here are the 10 most Instagrammed places on earth right now (with thanks to the tag-crunchers at Instagram). How many have you geo-tagged or hash-tagged?
1. Times Square, New York
New York was always destined to be on this list, but its centrepiece, Times Square, takes the number one most-Instagrammed title. Being one of the globe's go-to New Year's Eve focal points helps, with around one million people watching the ball drop live.
2. Eiffel Tower, Paris
We're a little surprised that one of the world's most recognisable man-made structures, at the centre of possibly the world's most amazing city, didn't top the Instagram list. The trick is to get a new angle on Gustave's wrought-iron icon. The 'make the tower look like a toy by putting it between your fingers' 'gram is as popular as ever.
3. Tower Bridge, London
London is a lively city but, with its overcast skies and muddled skyline it's sometimes difficult to find that photographic focal point. It's a void happily filled by instantly recognisable Tower Bridge; not to be confused with the blander-looking London Bridge a shade down river. The turreted Victorian structure sits close to many of the capital's historic curiosities too.
4. Red Square, Moscow
The fact that Moscow's central square appears on the list shows just how much Russia is opening up as a tourist destination, but equally how much young Russian digital natives have embraced Instagram. The storybook St Basil's Cathedral is often the focus of the huge public space – which, for the record, is not actually the colour red.
5. Dodgers Stadium, Los Angeles
Well, there's a curve ball… What do you get when you cross America's second most populous city, its favourite game and a historic stadium full of phone-waving fans? The fifth most Instagrammed spot in the world, that's what.
6. İstiklal Caddesi, Istanbul
It's the Turkish capital's go-to place for a stroll, one-and-a-half kilometres of everything you could ever want in a European city, from boutiques, galleries and cinemas to night clubs and chocolatiers. A glut of late-Ottoman architecture plus quirky old red trams help the pedestrianised street make it on the list.
7. Parque Ibirapuera, Sao Paolo
It's not much of a mystery why a massive, beautiful parkland, servicing a city with a population of over 11 million, may just sneak onto the list. The 545-acre Parque Ibirapuera is equally popular with the active-wear crowd and the cultural elite, thanks to it housing plenty of museums and Brazilian cultural institutions.
8. Vondelpark, Amsterdam
Yes, indeed, the Instagram crowd love parks; second case in point is Amsterdam's escape of choice, Vondelpark. The 120-acre central spot once hit the headlines because authorities said it was okay to have sex within the boundaries, as long as it was at night. Apparently, the local police don't necessarily agree, and we've seen no such related posts on Instagram.
9. Park Guell, Barcelona
Rounding out our Instagram park trilogy is incomparable Park Guell in Barcelona's Gràcia district. It's more than just your average public space and epically Instagrammable for a number of reasons, mainly because the UNESCO World Heritage Site is home to plenty of uber cool works and works by Antoni Gaudí, including El Drac, a mosaic dragon (lizard).
10. San Francisco – Golden Gate Bridge
No prizes for guessing why the Golden Gate Bridge is so widely shot. It's difficult to comprehend how a simple metal structure can show so many diverse personalities, changing moods depending on season, time and amount of fog around.

MORE… The 10 most Instagrammed Places in Australia
JOIN US… See International Traveller's Instagram community
LEAVE YOUR COMMENT