Top places to chase the sun in the British Isles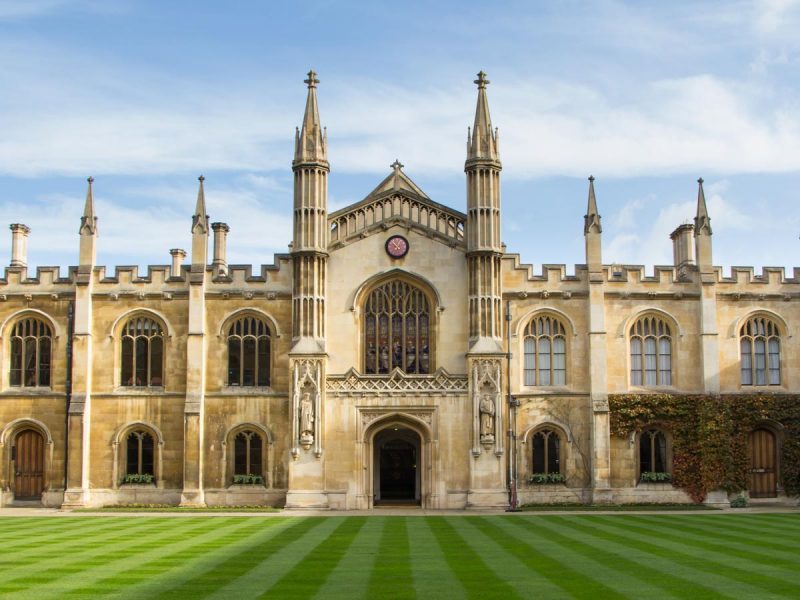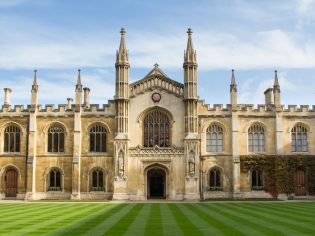 Lose yourself in the picturesque British Isles.
Let's open up with a bit of geography trivia: did you know that the British Isles covers Ireland, Northern Ireland, Scotland, England, and Wales? What sets the British Isles apart from the United Kingdoms (aka the territories under the British crown) is that the UK only covers Northern Ireland. May that fun fact come in handy on your next trivia night at the pub!
But whether you call it Britain, Great Britain, the UK, the British Isles, this region of the globe is as pretty as can be, with lush countryside and cities brimming with history and culture. Read on for our shortlist of places that sum up the best these lovely lands have to offer in the warmer months.
Read about all 100 places to chase the sun around the globe here.
67. The Hebrides, Shetland and Orkney islands, Scotland
Flying from Spain to Scotland, I'm no longer chasing the sun; unexpectedly, the sun chases me. It follows me for 10 days of sailing around the Hebrides, Shetland and Orkney islands in the North Atlantic Ocean. The crew of Aurora Expeditions' Greg Mortimer can hardly believe we don't need to cancel any visits in this wild, remote location.
Our first port of call, Iona, reveals a coastline of sand as white as the Whitsundays, with yachts bobbing near the wharf. And the clearest azure sea fills a long crescent beach where we step ashore to explore the Jarlshof Prehistoric and Norse settlements.
Papa Stour has the most vivid landscape of multicoloured cliffs and caves. Inside one of the caves is the brightest turquoise water I have ever seen. Like a rocky rainbow, the walls glow in shades of pink, purple, green, red and yellow.
Stunned into silence, we spend three hours exploring this magnificent maze of tunnels and arches in Zodiac boats. The 330-metre Hol o' Bordie passes through the northwest tip of the island and emerges into a colony of seals.
We see whales and dolphins, but none of the otters that breed in the area. Back on land, we find Shetland ponies and hairy Highland cows with shaggy fringes down to their noses. At the UNESCO World Heritage Site of St Kilda, primitive Soay sheep vastly outnumber the 35 residents.
This region is one big breeding ground for millions of seabirds, which nest on top of sea stacks almost 200 metres tall. At Staffa, hundreds of puffins come closer to greet us, landing on a grassy knoll where passengers are poised with cameras. A short walk leads to Fingal's Cave, an extraordinary example of hexagonal basalt columns, formed by a volcanic eruption some 60 million years ago.
Local guides explain the Gaelic and Viking history on walking tours. At Skara Brae, they take us 5000 years back in time to a semisubterranean Neolithic village uncovered by a storm in 1850, and the mysterious circle of Calanais Standing Stones, which is older than Stonehenge.
The 76-cabin Greg Mortimer is purpose-built for these isolated isles and the world's most fragile places. The ship operates with high-level fuel efficiency and a streamlined design to reduce emissions, and it can use 'virtual anchoring' to hold its position using a combination of GPS, propellers and thrusters, which protects the sea floor.
The best vantage points are the extendable observation platforms, the top-deck hot tub, the sauna with ocean-view windows, or your cabin's private balcony.
By Louise Goldsbury
68. Edinburgh, Scotland
For those who inevitably picture the Scottish capital of Edinburgh existing under a constant blanket of corpulent, rain-heavy clouds, the sight of the city drenched in crisp, bright sunshine is always a surprise.
Summer in these parts can involve four seasons in one day, but the historic city sparkles when the sun sticks around and the northern air warms to a skin-caressing temperature. At that point, the best way to explore is aimlessly, ducking down the long, narrow stairways (called closes) that lead away from Edinburgh Castle and the Royal Mile towards the lovely green expanse of Princes Street Gardens, which are blanketed in colour from creative floral plantings.
You'll find a confection of grand Georgian buildings along the wide streets of the New Town, and pretty mews houses decorated with hanging baskets of more blooms tucked into its cobblestoned back alleys. (Circus Lane in neighbouring Stockbridge is one of the prettiest in the city.)
On a nice day, the impossibly delightful Dean Village, just five minutes from the city centre, resembles something from a fairy tale, with its stone bridge spanning the babbling Water of Leith.
For those who have the stamina, walking to the top of Arthur's Seat, part of a hulking extinct volcano at the edge of the city that provides a stunning expanse of green space (part of Holyrood Park), is an experience that many visitors don't even know about. And, as the daylight stretches way into the evening in Scotland during the summer months, taking up residence at one of the city's rooftop bars with a dram in hand is the perfect way to end a sunny day.
69. The English Countryside
Take a train north of London for an hour and you'll swap the urban jungle for the leafier, laid-back charms of Cambridge. It's a pleasure to cruise through this genteel university city in the warmer months, admiring the storied college buildings and immaculately groomed lawns while punting along the River Cam in the sunshine.
Punting requires someone to propel a flat-bottomed boat by pushing a pole against the river bed (you can either do it yourself or hire a punter to do the leg – or arm – work).
Punt upstream to Grantchester, a neighbouring sleepy village and the setting of the eponymous 1950s-era TV crime drama. Viewers may recognise the village church, vicarage, pubs and thatched cottages, plus the pastoral, river-hugging meadows.
Call in for a lovely cream tea at The Orchard Tea Garden in Grantchester, where intellectuals like Virginia Woolf, Bertrand Russell and Germaine Greer have all hung out by the apple trees.
By Steve McKenna
70. Sheen Falls Lodge, Count Kerry, Ireland
Ireland is brimming with adorable towns and charming places to spend time in during summer, but the town of Kenmare in County Kerry is a real gem, crowned by the presence on its outskirts of Sheen Falls Lodge.
Tucked down an unassuming road, the luxury hotel is dedicated to celebrating the raw beauty of the countryside here, where time becomes irrelevant. Tracing its roots back to the original 17th-century fishing lodge, which stood on land gifted to William Perry as part of Oliver Cromwell's first survey of Ireland, the current 120-hectare site is in an idyllic location on a hill overlooking Kenmare Bay, with waterfalls on one side and the purple heather-clad mountains of the Macgillicuddy Reeks sweeping around it.
The staff at the lodge have mastered the world-renowned céad míle fáilte (100,000 welcomes), greeting guests with familiar, easy conversation and the offer of a tipple in front of the crackling log fire. In the spacious room upstairs, reference is made to the natural surroundings, with shades of purple and sage green used throughout, and more panoramic views to Kenmare Bay or the falls themselves out of the windows.
If you can wrench yourself away from the lodge and its collection of old Irish whiskeys (a tough call, we know), it is actually the perfect jumping-off point for exploring the rugged beauty of Ireland's south-west, from the Ring of Kerry to the Beara Peninsula to the famous Killarney Lakes, and any number of quaint towns, pristine stretches of coastline and dramatic mountains.
After a visit to Sheen Falls Lodge during the softly sunlit summer months, it won't be just the outstanding Irish hospitality you'll remember, but the breathtaking beauty of this sparkling part of the country.
By Michelle O'Callaghan
71. Cotswolds, England
With the arrival of summer in the Cotswolds, so too the tourists come in numbers, disgorging from buses in headlining chocolate-box villages like Stowon-the-Wold, Upper Slaughter and Bibury.
But the area is more than the sum of three villages. Spreading across some 2070 square kilometres of countryside patchworked with fields and pastures and dotted with myriad delightful villages, and boasting a footprint in five counties – Gloucestershire, Oxfordshire, Warwickshire, Wiltshire and Worcestershire – there is more than enough pretty to go around here.
The best way to explore is by pointing your hire car in the opposite direction to the crowds, storing the GPS in the glove box and driving with no fixed destination. Turn off any of the busier roads and you will find yourself traversing hedge-lined country lanes and skinny roads that fork off this way and that.
If you are lucky, you will encounter a modest signpost directing you to somewhere like the adjoining villages of Upper and Lower Oddington (known as the Oddingtons), with their honey-coloured stone cottages and historic church (reached by walking the track to Bledington Heath), which boasts an impressive 15th-century Day of Judgement wall painting. There was hardly a soul stirring when I visited on a sunny summer's day. And if there is no signpost, just keep driving in the hope of eventually reaching Little Faringdon or Little Barrington or Upper Swell or Buckland or Wyck Rissington, each as lovely as the next.
You might need to use the GPS again to direct you to the picturesque village of Kirkham, to find locals chatting to each other over stone walls as they tend their roses, and where Daylesford Farm, with its organic farm, farm store, restaurant, cafe and cooking school (and fetching country inn nearby), is the last word in crowd-free Cotswold chic.
By Leigh-Ann Pow
72. Coleton Fishacre, Devon, England
My friend could work for the South Devon tourist board. In just a few days of guiding me around South Hams, her home patch of England, she has taken me to places that have blown me away.
An Arts & Crafts-style country retreat, Coleton Fishacre (part of the National Trust), is set into a valley that dips all the way to the sea, with a luxuriant garden as its star attraction – a tangle of wildflowers, rhododendrons and subtropical plants that thrive in the region's mild, sheltered climate. A long stretch of shingle beach, Slapton Sands, with water so turquoise we could have been in any exotic location in the world. A funky seafood shack, Beachhouse, where we spend a sun-drenched afternoon on another stretch of scenic coastline.
Who knew? I should have – I grew up in the neighbouring county. It's not actually a secret, of course – well-trodden by hikers walking the South West Coast Path and recognised within the South Devon Area of Outstanding Natural Beauty – but it is under the radar compared to other West Country hotspots such as Cornwall.
And there's plenty more to recommend it besides: from its cultural heart Totnes, an alternative town increasingly upping its cool factor with haunts like the Bull Inn, an organic pub with rooms; the majestic River Dart, along which you can take a ferry to visit Greenway, the holiday home of Agatha Christie; and the quintessential British seaside town of Salcombe, where Salcombe Dairy makes some of the best ice-cream in the country.
73. Summer festivals in the UK
There is nowhere on Earth I'd rather be on a warm evening in late June than in a field in Pilton, Somerset.
Sure, I've been to my fair share of muddy Glastonbury Festivals where, in true British spirit, we forge ahead in our 'wellies' and still have the best time. But when the sun shines over Worthy Farm – as it does just as often, and did for this year's 50th-anniversary edition – it is heaven. By 9pm, the site has turned golden.
You're on the right side of tipsy after a few swigs of local cider and in high spirits from the kaleidoscope of the day: the creativity at play here over five days covers a full spectrum from music to theatre and circus to mind-blowing sculpture. And the headline acts that are history in the making are still to come. Here's my pick of other great UK summer festivals to get you into the spirit.
Latitude Festival, July
A distillation of the best music, comedy, poetry, theatre, literature and dance in the bucolic surrounds of a historic estate, Latitude is the coolest family-friendly festival going.
Green Man Festival, August
A boutique festival in the atmospheric surrounds of Wales's Brecon Beacons, Green Man never fails to present a blistering program of music and arts with a side of pagan ritual.
End of the Road Festival, September
At the tail end of summer, this small but perfectly formed festival focuses on independent rock and folk music. Held in Wiltshire's Larmer Tree Gardens, expect to frolic with peacocks.
By Imogen Eveson
74. London, England
London has enough to divert a traveller's attention with its roster of world-famous attractions and sights. So why would you want to spend time wandering residential streets? Because in London, even the residential streets are a sight to see during the summer months when they take on new levels of delight, thanks to a statement door here, a pastel-hued exterior there, and a rambling tangle of wisteria around the next corner.
While every other visitor to the city is lining up to get into Westminster Abbey or the Tower of London, you could be strolling quiet streets, ice cream in hand; wander past uniform Victorian terrace houses painted in a rainbow of colours in Chelsea, or grand Edwardian apartment blocks in Kensington, their brass nameplates sparkling in the sunshine, or generous Georgian mansions in Holland Park almost hidden behind clouds of blooms.
Each architectural style tells an equally unique London story, just on a gentler, more local scale – with sweet treats and no queues.
75. Mersea Island, Essex, England
The days are shaped by the tides on Mersea Island. Spirited away from the rest of Essex by a marshy channel, the low-lying causeway that links Mersea to the mainland sporadically disappears underwater.
In summers gone by, we'd thumb through a little white book to check for the next high tide. And, when our timing was a touch off, we'd sit in the nearby pub's beer garden with a bag of salty chips and a lukewarm glass of Coca-Cola as the sun gingerly peeped out from behind the clouds, waiting for the waters to recede miraculously.
As a little girl, I spent many summer holidays here, at my grandma's house in the isle's wild east. The narrow lane that leads there curls through a patchwork of lucid greenery that, to me, is synonymous with home – with England. Small plots of undulating farmland framed by shrubs. Fields alive with a sea of yellow flowering rapeseed. And paddocks lined with daisies, ponies chomping on the tall grass.
With a population just shy of 7000, and little business beyond fishing and sailing, Mersea is the kind of wholesome back-to-nature place where you gorge on the small joys. Flying kites in the wind whips the island's unsheltered southern shores.
Popping messages in bottles to float out to sea. Balancing on stepping stones while crabbing on the rill at low tide. Taking blustery beach walks past dunes spiked with marram grass, abandoned Second World War concrete dugouts, and beach huts doused in sugar-almond shades. Working nimble hands around thorny brambles to pluck blackberries, their bittersweet ink staining the pads of fingertips. Eating your body weight in the dinkiest, sweetest, and rosiest of prawns at The Company Shed, saltwater lapping at the building's rear.
Word's gotten out about The Shed's obscenely fresh seafood platters and all its rustic glory. And the price of a beach hut has long since rocketed. But life on this bewitching little island has stayed deliciously slow-paced. After all, it's still at the mercy of the tides.
By Chloe Cann
LEAVE YOUR COMMENT