Austria's 8 best ski resorts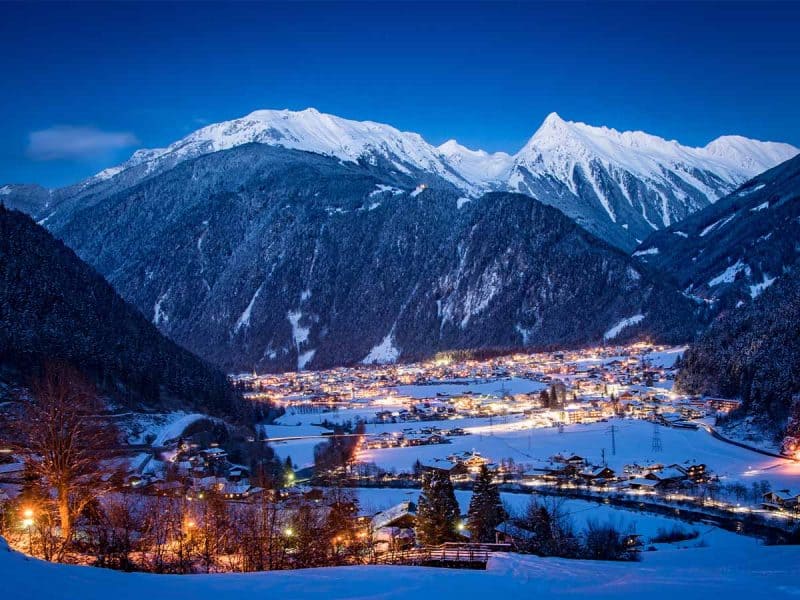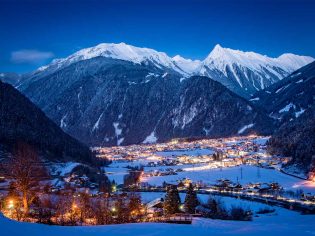 You only have to hear the name Austria and already you know you're in for a good time. After all, this is a country synonymous with alpine adventure, a European nation known for its high-quality ski terrain and off-snow facilities.
There's so much on offer in Austria, from hardcore double black diamond terrain to gentle beginner slopes, from family-friendly (and family-run) accommodation to Europe's best après ski party scene. The only thing you have to worry about is choosing the ski area that's best for your needs.
The 8 best ski fields in Austria
3. Sölden
4. Kitzbühel
6. Mayrhofen
8. Ischgl
A final note before we hit the slopes: St. Anton, Zug, Lech Zürs and St. Christoph are all part of the same resort; the Arlberg. The villages are connected by ski lifts/slopes – how European!
1. St Anton am Arlberg
There's an unwritten rule in St Anton: work hard, play hard. The "work" is some of Europe's best downhill ski terrain; it's some serious steep stuff, both off-piste and on. St Anton is the home of the world's first ski club, and indeed it's the cradle of skiing as we know it today. If you're a beginner, this is probably not the spot for you (though there are shuttle buses to nearby interconnected resorts with gentler slopes).
The "play" part of St Anton comes in the form of a riotous après ski scene that would have to be one of the best in the world. Legendary venues such as the MooserWirt and the Krazy Kanguruh throw wild parties every afternoon and evening.
In terms of accommodation, St Anton has plenty to offer. A highlight is the four-star Mooser Hotel, set at the back of the MooserWirt (though without any of the noise or general ruckus).
See stantonamarlberg.com.
2. Zug am Arlberg
A small shout-out for the tiny village of Zug, in the famed Arlberg region, which is connected by chairlift, ski run and road to the far more famous likes of St Anton and Lech. Only 150 people call this gorgeous spot home, yet in recent years Zug has transformed itself into a gastronomic hub for those who would like something good to eat after (or during) a big day on the slopes.
Despite its size, the village is home to several restaurants with at least one Gault Millau "toque" – the equivalent of a Michelin star. The highlight of these is undoubtedly the four-toqued Rote Wand Chef's Table, where Gault Millau Chef of the Year Max Natmessnig serves incredible 19-course degustation meals at a 14-seat, U-shaped bar.
The Zug area also has excellent cross-country skiing opportunities, if you can tear yourself away from the dining tables.
See lechzuers.com.
3. Sölden
If you've seen the Bond film Spectre, you're already familiar with the biggest drawcard at Sölden: the restaurant ice Q.
Set atop a mountain more than 3000 metres above sea level, ice Q is a spectacular glass cube that commands views over jagged mountaintops as far as the eye can see. It's also a gourmet, two-toqued restaurant serving what is surely the ultimate in haute cuisine.
But Sölden isn't just about a restaurant. This resort town, about an hour's drive from Innsbruck, boasts some of Austria's most reliable snow, including access to a couple of glaciers that allow almost year-round skiing. Though Sölden has hosted multiple FIS Alpine Ski World Cups, it also offers plenty of beginner and intermediate terrain, with 150 kilometres of skiable piste all up.
See soelden.com.
4. Kitzbühel
Kitzbühel is an absolute dream. The village itself is fairy tale gorgeous, a lovely town with traditional buildings painted with frescoes and bright hues. This is known as Austria's most glamourous resort, a place to spot local and international celebrities, to glory in luxury accommodation and high-end dining, or to keep things a little more circumspect with traditional, family-friendly lodge accommodation.
The mountain itself is just as attractive, set in the Alps between Salzburg and Innsbruck, with 170 kilometres of skiable piste ranging from blissfully gentle to hair-raisingly steep. Call into a mountain hut for a drink and meal, then head out on the town after a day on the piste. You can't go wrong.
See kitzbuehel.com.
5. Lech Zürs am Arlberg
Set in the vast, interconnected Arlberg ski region – along with St Anton, Zug, St Christoph and more – the neighbouring towns of Lech and Zürs are absolute dreams.
Lech is a famous playground for royalty and the uber-rich, a stunning little village nestled amid towering peaks, with no shortage of five-star hotels and high-end dining options. Zürs is much the same, if even more exclusive and expensive.
The terrain here is extensive and varied, with plenty to suit skiers and boarders of all levels, both on-piste and off. The on-mountain dining and drinking is deservedly legendary, with a huge array of private huts catering to fun-loving crowds. Remember your wallet when you visit here, and remember your sense of joy, too. You're in for a good time in Lech Zürs.
See lechzuers.com.
6. Mayrhofen
Snowboarders, rejoice: though Austrian ski fields can often seem a little light on facilities for those riding a single plank, Mayrhofen has you covered. About an hour east of Innsbruck, this extensive resort not only has plenty of open ski fields with reliable snow, but is also home to PenkenPark, a terrain park with six different areas of kickers, rails and boxes, each designed for snowboarders and freestyle skiers of various levels. All are accessible via a dedicated quad-chair.
Known as one of Austria's best value resorts, Mayrhofen has a host of unique facilities to keep skiers and riders amused, from the Ski Movie Run, where you can video your turns, to three giant slalom courses, all with track timing. There's also tobogganing, ice-skating, snow-shoeing and more.
See mayrhofen.at.
7. St Christoph am Arlberg
You have to love cosy little St Christoph, once again part of the Arlberg ski area in Austria's west. This is a small alpine village with a history that stretches back to the 14th century, when a local shepherd built a hospice for hikers. That hospice – Hospiz Alm – still exists, and is the lynchpin of the St Christoph experience as both a five-star hotel and a sprawling restaurant and wine cellar.
From St Christoph, skiers have access to the entire Arlberg resort area via lift and shuttle bus, while the town offers a high-end, boutique experience with a mix of history and modern luxury that's hard to beat.
8. Ischgl
You could throw a snowball from the Ischgl village and it would almost land in Switzerland. This resort is so close to Austria's southern border, in fact, that skiers and riders can cross into the neighbouring country for lunch, before heading back down the mountain to their Austrian base. Wild.
Ischgl is known for more than just the chance to country-hop, however. This is a great resort for intermediate skiers, with plenty of options both groomed and bumpy; there's also a heap of expert terrain, and an excellent terrain park. There's a fairly wild après ski scene that will ensure mornings are a little hazy, too.
See ischgl.com/en.
LEAVE YOUR COMMENT