How to explore the enchanting Aix-en-Provence in southern France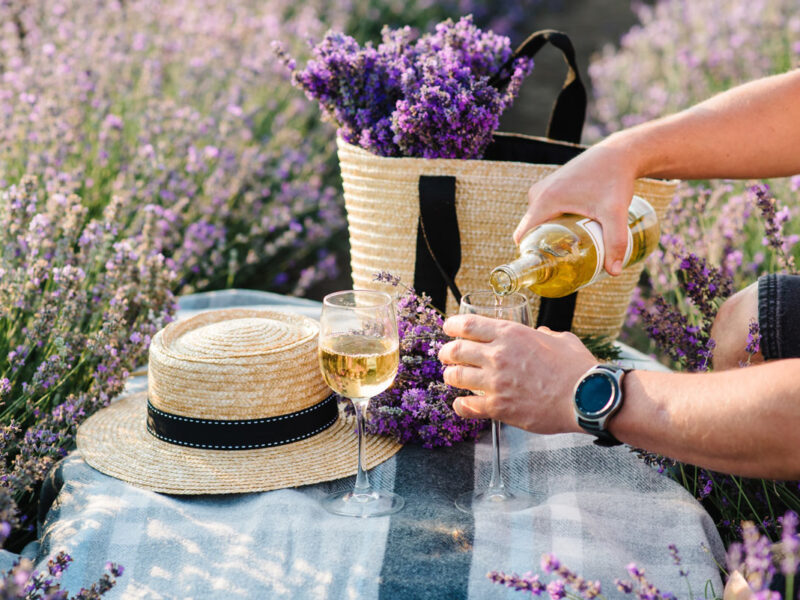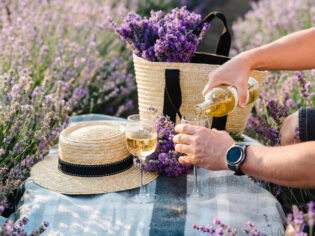 Looking for a sign to escape the stress of French cities? This idyllic Mediterranean wine region in the south could be it.
You can travel all over France trying to find your favourite location. But nothing quite beats Aix-en-Provence and the wider Provence-Alpes-Côte d'Azur region for that, je ne sais quoi? factor.
It could be those days perusing the markets in the old town, tasting, before giving up and buying, olives and fresh cheese. Long drives to see lavender and sunflower fields and swim in bright blue rivers at the bottom of gorges. Or even just long, sunny days spent sipping local rosé in cafes, followed by a delectable meal spiced liberally with Herbes de Provence.
Whatever it is, the town of Aix-en-Provence and the wider Provence region has captured my heart. Here's why.
First up – where is Aix-en-Provence?
Aix-en-Provence is a town in the southwest of France in the Provence-Alpes-Côte d'Azur region. It is approximately a forty-minute drive north of the port city of Marseille and two hours from Nice and the French Riviera to its east. Travellers generally consider the town as the main destination in wider Provence, but the region should certainly be explored more widely.
How do I get to Aix-en-Provence?
If you're flying into Aix-en-Provence from Paris, Marseille airport is the closest airport to the town, with frequent flights.
Once there, getting to Aix-en-Provence is an easy ride by public transport. Simply exit the terminal and make your way to the bus station where you can purchase tickets to the town. it will take you around 30 minutes and cost €10 ($16.45) one way or €16 ($26.30) return.
If you're coming into Marseille Central by train or sleeper train, you can get on a 40-minute bus to town from Marseille's Gare Saint Charles station.
When is the best time of year to visit?
The best time to visit Aix-en-Provence is spring and autumn. While the prices, temperatures and crowds rise during summer with the influx of tourists, it is arguably still a gorgeous time to visit.
What is there to do in Aix-en-Provence?
With its slow pace and beautiful winding streets, one of the best things to do in Aix-en-Provence is to take things down a notch. Get up late. Read that book. Take your time before meandering down to a cobbled-stone square for an early lunch and a glass of pastis (a local anise-flavoured aperitif).
But don't despair if you have itchy feet. There are plenty of activities to slot in between general laziness and well-being. Based on personal experience, here is what I would recommend for a day in town.
Head to a boulangerie
Wake up and walk from your flat (flats are preferable here, as access to a kitchen means you can get experimental with the fabulous market produce available in Aix). Head straight to a boulangerie, for a crusty, warm baguette and a pain-au-chocolat – or combine both with a chocolate baguette at the Farinoman Fou Aix bakery – for breakfast. This is often cheaper and fresher than breakfast in a cafe. Combine with seasonal fruit, picked up from the daily farmers market in Place Richelme.
Explore Cours Mirabeau
Well-fed, you're ready to explore. Start at the Cours Mirabeau, the main drag of the Old Town. Admire its fountains, buzzing cafes and old 'hôtel' homes, built by rich Aix families, who sought to show off their wealth stretch along this half-kilometre road.
Get lost in the streets
From there, you can dive into the backstreets of the town, with winding streets of pedestrian-only zones. There are patisseries, cafes and churches here, as well as some more of the town's 250 fountains.
If you missed out on getting some Banon cheese at the markets earlier (an unpasteurised goat cheese, wrapped in chestnut leaves), make sure to drop by Fromagerie Lemarié on Rue d'Italie.
Indulge in the Provençal cuisine
For lunch, you will find cafes all over serving up staples of the Provençal menu – ratatouille vegetable stew flavoured with Herbes de Provence, Bouillabaisse seafood, as well as fresh beef tartare and moules frites. It's hard to go wrong – at least, as long as you don't go to the more touristic places.
For a real winner, head straight for Chez Paulette at the edge of the old town. Pair a tartare and fresh pesto or a dish of zesty cured deer with a cool glass of rosé in the heat that the region is famous for, and you're in business.
If you want to get a cheap lunch in Aix-en-Provence, head down to Crêpes à Gogo. Located underground near the Fontaine de la Rotonde, this cheap and cheerful takeaway joint serves up all your crepe needs, from sweet lemon and sugar to savoury spinach with goat's cheese.
Alternatively, the spicy sausage Merguez, served in a baguette with fries from one of the takeaway joints makes for a satisfying and cost-effective lunch, which blends Arabic and French street food cuisine.
Discover the art scene
Art lovers will have plenty to see in the afternoon. Atelier de Cézanne, the Provençal home of the impressionist artist, is just a 15-minute walk from town. It was here that the celebrated man worked every day in the years before his death. Reserve in advance for your €6.50 ($10.70) visit, with a tour and audioguide available.
Next, pop by the Musée Granet, which has works by Cézanne, as well as Rembrandt, Jean-Dominique Ingres and more in its 12,000-strong art collection that focuses predominantly on 19th-century French art. Entry is €8 ($13.15).
What is there to see around Aix-en-Provence?
Want to get out of town the next day? Make a picnic of it, getting fresh cheeses, olives, cured meats, salads and sweet calissons from the markets. From there you can do a DIY wine tour of the surrounding region (with a responsible driver of course), best known for rosé.
Alternatively, companies like Provence Wine Tours run excursions for Aix and Marseilles. Opt for a half day that takes in the wine of regions such as the vines under the Sainte Victoire Mountain, or the seaside town of Cassis. If you want the views without tipsiness, hike the limestone slopes of Sainte-Victoire in a challenging walk.
For a rather dark side of history, a five-minute drive or a short bus ride from the town, you will find Camp des Milles: an internment camp used in WWII. Initially used to inter Germans and Austrians, the camp was later used as a transitioning point for Jewish people being sent to Auschwitz. It costs €9.50 ($15.60) to visit Camp des Milles on weekdays, with a guided tour available at the weekend for €14.50 ($23.85).
Do I need to get a car in Aix-en-Provence?
While staying in the main centre of town, you won't need a car. Public transport is surprisingly effective for getting you around town. Likewise, if you are going to book a wine tour, your guide will be driving.
However, this is a rural region. If you were planning to get more out of it, for example driving out to see the Gorges of Verdon or going to the coastal town of Cassis or simply want to enjoy the smaller villages of the region, it is very much worth getting a car. Overall, your experience here will be richer with a rental car.
What are the best day trips from town?
There are plenty of day trips you can take from Aix-en-Provence if you are making the town your base.
Marseilles
Lively and friendly, the port city of Marseille is the largest in France outside of Paris – but it could not be more different. Eat seafood at the Old Harbour, visit the Fort Saint-Jean before making your way by bridge to the fascinating MuCEM (Museum of the Civilizations of Europe and the Mediterranean) and scale the hill to the Notre Dame de la Garde.
Calanques National Park
Unbelievably stunning and jaw-droppingly beautiful, this marine park, with its tongues of bright blue winding between white limestone, will have you swimming here all day.
Lavender fields
From June to July, the purple fragrant flower for which the region is well known begins to bloom. The most famous site for this is the Valensole region. Bonus to having a car: if you are driving around for a few days, chances are you will come across some fields, without other lavender oglers cramping your style.
Do I need to know French to visit?
As a popular spot for travellers, plenty of people in this area will be able to speak English. But here, and in France more widely, it will be greatly appreciated if you can pick up a few phrases.
If you find this difficult, downloading French on the Google Translate app is highly recommended for getting around every day.
Where should I stay?
If you have time, split your days between the historic town centre and the surrounding countryside for a full taste of the region. There is no shortage of gites (rural holiday rentals) on the Aix-en-Provence tourism website, as well as home rentals on usual suspects such as Airbnb and Booking.com.
If you're lucky, when it comes to your countryside sojourn, you can book a homely BnB stay like Le Moulin du Rossignol: a farmhouse stay straight out of a Vincent van Gogh painting, which comes complete with rambling, landscaped gardens, swimming pool and one of the best French breakfasts I have ever had.
The currency exchange was accurate at the time of publishing.
LEAVE YOUR COMMENT