The best global co-living spaces under $50 a night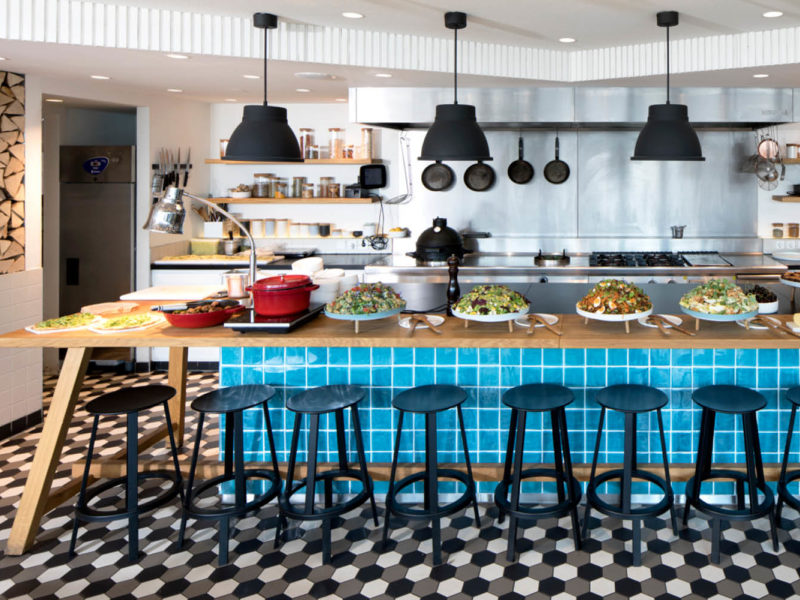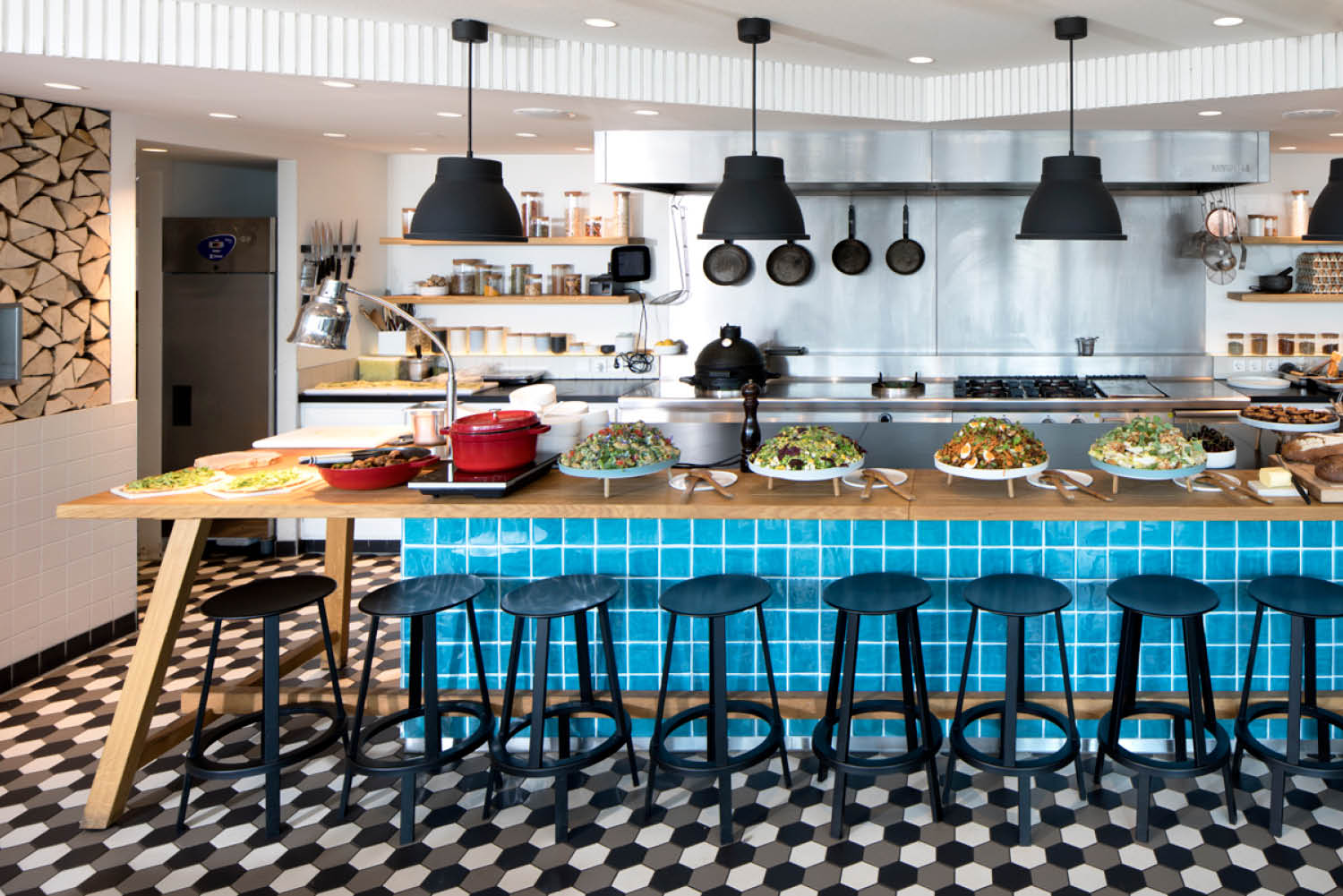 Travel + work = welcome to the life and style of a digital nomad… words by Michelle Tchea.
Finding the perfect hotel can be a nightmare if you are a roving traveller always on the move.
Boutique hotels can be pricey, motels unforgiving and Airbnb can be hit or miss. But if you consider yourself a bit of a social butterfly, you might want to consider joining the world of co-living.
Forgive yourself if you have not heard of co-living, it is a relatively new idea developed for millennials looking to quench their thirst for travel while working – aka the digital nomad. Co-living spaces charge a flat-fee membership and provide access to designer spaces in furnished apartments with exceptional amenities.
With prices that can range from $30 a day, guests have access to anything from in-house cinemas to Olympic-size swimming pools and of course high-speed internet in stellar spaces. Not only are co-living spaces located in highly-populated cities where rent is often high (New York, Berlin and Barcelona), but one membership allows full access to sister branches in other places to help guests appreciate and manage their nomadic lifestyle. Here are eight of the best co-living spaces to check out.
ROAM (various locations worldwide)
Roam was one of the first companies to set up co-living spaces and continues to entice guests from all around the world with its designer co-living spaces. Investors have seen the success of Roam grow from one outpost in Ubud to Miami, San Francisco, Tokyo and soon New York and London. Starting at $670 a month, a strong sense of community spirit for the digital nomad looking to find adventure while staying 'plugged in' and in touch with the world rings throughout all Roam outposts. Private suites are also available, and there are no upfront fees for joining the community.
Website: http://www.roam.co
The Collective Old Oak (London)
The Collective Old Oak sparked a lot of interest following its opening two years ago. Not only does it occupy a unique space by the water in North West London but the co-living space helps 500 guests live affordably in the swinging city. Rooms in the Collective come with everything a travelling entrepreneur demands: cinema, sports bar, rooftop area with high-speed internet access, as well as a gym and spa to keep co-livers well and truly happy.
Members of the Collective will soon be able to experience the same vibrant community as London in the US and Germany with expansion promised for the next year. Short term stays are not encouraged but there could be worse things in life than having to live in London for less than $1500 a month with no built-in contract or upfront fees.
Website: http://www.thecollective.com
WeLive (USA)
You might have heard of WeWork – co-working spaces created for like-minded entrepreneurs to network and disrupt already-established industries, but have you heard of WeLive? With outposts in New York and Washington, D.C., it offers fully serviced shared and private rooms with all the simple yet essential amenities travellers look for: high-speed internet, cable TV, toiletries and of course free-flowing beer. Encouraging the work-play mantra, community events like group meals, fitness classes and pub crawls are included in the rates, which start at approximately $2000 a month.
Website http://welive.com
Ollie (USA)
A little bit of luxury never hurt anyone and Ollie is no exception. Focused on providing more affordable living situations in New York and Pittsburg, with a suite set to open in L.A., Boston and more in the future, Ollie provides designer micro-apartments with a lot of community events for guests to enjoy. Although prices are a little more expensive (fancy soap is one of the perks), for almost $2800 a month, access to a state-of-the-art gym, swimming pool and business classes might be worth the splurge. Although functioning as a co-living space, Ollie primarily focuses on helping residents live comfortably in cities with high property prices.
Website: http://www.ollie.co
Sun and Co. (Spain)
'Work Smarter, Live Better' is the motto of co-living space Sun and Co. Located in a 19th-century house in the centre of Javea, a historic seaside town of Spain, it's easy to see why travellers are retreating to this newly established co-living space on the Mediterranean coast. With just 20 rooms, the smaller residence also offers an excellent co-working environment to help entrepreneurs and freelances meet deadlines while sunbaking under the hot Spanish sun with tapas and sangria in hand. Private rooms start at $62 a day, with shared rooms starting at just $31 a day.
Website: https://sun-and-co.com
Casa Neutral (Italy)
Described as a co-working, co-living and incubator venue for creative entrepreneurs, Casa Neutral is the co-living space for culture buffs on the go. Located in Matera, the European Capital of Culture for 2019, the four-storey residence is housed in a UNESCO World Heritage Site. A strong focus on community-based projects are instilled in the Casa Neutral community and rooms start at just $35 a night.
Website: https://www.benetural.com/it_IT/
Zoku (Netherlands)
Travelling professionals can call Amsterdam home for a few days or even months in this futuristic home. Reinventing the apartment hotel, rooms convert into private lofts via staircases that pull out into kitchens. A host of workshops are provided for guests with travel writing and rooftop jazz club sessions on offer. With an open social kitchen, bar, game room and community workspace, it's no wonder Zoku is a favourite for business travellers looking to mingle with other like-minded professionals in Amsterdam.
Website: https://livezoku.com
Selina (various locations)
Combining shared spaces and a thriving co-working atmosphere, at the core of Selina Hostels are sustainable practices aimed at making the world a better place.
With locations in Nicaragua, Mexico, Panama and more, Selina lets entrepreneurs and travellers achieve a work-life balance. With co-living spaces and co-working offices located in some of the world's greatest beaches and jungles – productivity and creativity can easily be achieved outside of the regular office cubicle. Co-living space, Playa de Carmen in Mexico has private suites at $50 a night which come with a private bathroom, balcony and epic 360-degree views of the city. Twenty-three locations over nine countries make Selina a co-living powerhouse for entrepreneurs wanting to explore Latin America.
Website: https://www.selina.com
LEAVE YOUR COMMENT