Top places to chase the sun in Southern Europe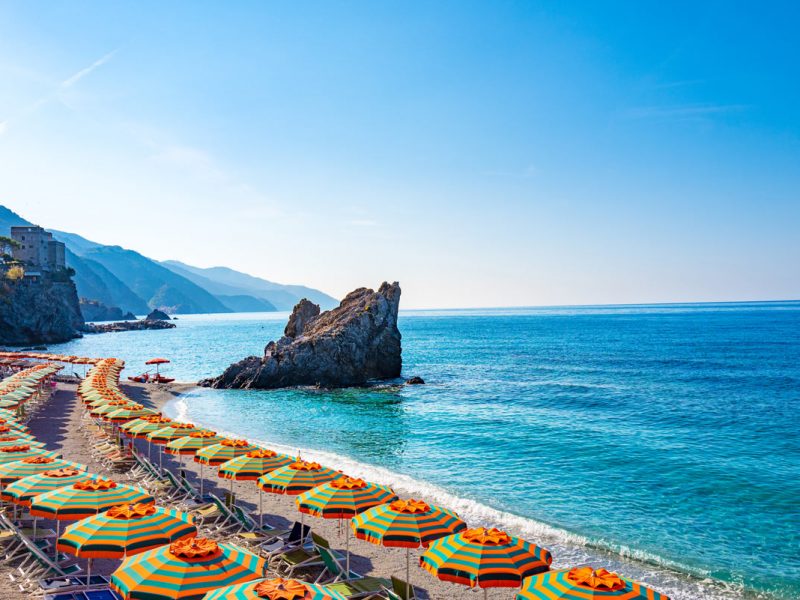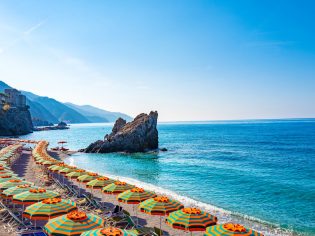 A dreamy list of places to escape the cold in Southern Europe.
If you've ever wanted to enjoy the beaches of the Mediterranean before zooming off the snow-capped peaks in the mountains of Turkey (the part of the country that's in Europe), then Southern Europe is going to be a treat.
The countries on this side of the globe are some of the most beautiful places in the world, offering not just varied landscapes, but a multitude of cultures and unique holiday experiences. For the best of the sunny south, 14 out of our 100 places to chase the sun list, read on.
Read about all 100 places to chase the sun around the globe here.
33. Büyükada Island, Turkey
Anyone who's been to Istanbul will tell you that the city is not for the faint-hearted. There's the traffic, a 24/7 orchestra of honking horns and screeching tyres, and the crowds and the chaos of ancient landmarks crisscrossing two continents. Happily, peace and harmony can be found in Büyükada, the largest of the nine Princes' Islands in the Sea of Marmara and a veritable summertime wonderland.
The magic-carpet ride back in time starts with a short ferry journey from the ports of Bostanci or Eminönü to postcard-perfect Büyükada, which is lined with seaside restaurants, historic Ottoman mansions, beach clubs and ice-cream vendors. The island is actually still part of Istanbul itself – a fact confirmed by the presence of the city's famous felines, which are just as prevalent – and interested in what you'll be eating – here.
The best way to make the most of the island's pine-tree-heavy atmosphere is by hiring a bicycle at the port (until recently bikes and horse-drawn carriages were the only way to get around) and cycling past the wooden homes concentrated in the Nizam and Maden areas and up towards Aya Yorgi Hill, home to both the Aya Yorgi Church and the lookout.
From there it's up to you: will it be a long afternoon at Yada Beach Club, a swim at Halik Koyu xi (beach), seafood lunch at Eskibağ Teras Restaurant or endless vişne (sour cherry) ice cream as you meander by the shoreline? The correct answer, of course, can only ever be 'all of the above'.
For those keen to make their Büyükada adventure last a little longer than a day trip, the island offers a solid range of boutique hotels including Aya Nikola Otel and Çenar Konak.
By Dilvin Yasa
*For more of Turkey, see our Asia entry.
34. O by Myconian Collection, Mykonos, Greece
Word is there are a few celebs in town, from Elon Musk to Hamish Blake. My friends are partying at Scorpios and Super Paradise, the hottest beach clubs in Mykonos, on the other side of the island. But not even an invitation to their $50,000-a-week villa is tempting enough to lure me from my accommodation.
O is the latest luxury resort from the family-run Myconian Collection, a group of 11 hotels spread across four locations. Developed during the quiet time of the pandemic, O captures the essence of that slower pace of life: a true oasis in a famously lively destination.
The glamorous pool area is perfect for a lazy day in the sun, with a DJ playing chilled music in the evenings. Next to the al fresco bar is a private slice of Ornos Bay. I spend my lazy days moving between them in relaxed rotation.
A cool perk is the shuttle service to the group's other properties so guests can dine at different restaurants every day.
On Monday, I stay on site for a poolside dinner of miso-glazed salmon and delicious Greek chardonnay.
On Tuesday, I dine with my villa friend at Efisia, the waterfront restaurant at the Myconian Ambassador Hotel, a member of Relais & Châteaux. In a sheltered alcove, under a full moon, we enjoy a seven-course degustation of seafood and slow-cooked lamb, finishing with a pistachio-mousse dessert and a round of cocktails.
On Wednesday, after a breakfast of Greek pastries and a swim, it's time for a massage at the Avaton Resort. (O is so new that the spa was not yet ready.) After spending a blissful hour face down, I'm treated to a mini facial to refresh my 'massage face'.
Embedded in a cliff overlooking Elia Beach, Avaton (a member of Design Hotels) conceals a fabulous pool deck where striking splashes of red from the umbrellas, chairs, tables and towels are a fun departure from the signature white buildings of Mykonos.
My final dining experience is one of the best on the island. It's at Cabbanes, at Myconian Villa Collection, which is led by executive chef Philipos Staboulis who honed his skills at London's Michelin-starred One Lombard Street. His fusion of French and international cuisine uses local ingredients and imported specialities, enhanced by Champagne and rare Greek wines. A local singer performs summery songs around the candlelit tables, adding to the holiday vibe.
Non-guests can also book dinner at any of these venues. Just be warned, it will be tough to head back to your accommodation instead of staying at a Myconian.
By Louise Goldsbury
35. The island of Milos, Greece
Greeks refer to Milos as the 'Island of Colours' and—when viewed from above—it appears as if the seas around the Greek island have been set in emerald-hued resin.
Located in the Aegean Sea, Milos has 78 beaches of unbelievable beauty that dot its coastline and is full of charming villages, early Christian catacombs and marvellous moonscapes.
The island itself is made up of three distinct colours – white, caramel and chocolate – that are layered like a tiramisu.
Explore the island's eroded caves, which echo stories of swashbuckling pirates that date back to the Middle Ages.
36. The best of the glorious Greek islands
Piraeus, the chief port of Athens, a taxi ride from the awe-inspiring Acropolis, is a gateway into the wonderful world of Greek island-hopping. Ferries, large and small, speedy and leisurely, regularly sail out into the Aegean Sea carrying passengers to a selection of the country's 6000 or so islands (227 of which are inhabited and welcome visitors).
Big names like Santorini and Mykonos are perennially popular, but you'll also find many alluring alternatives with fewer crowds – and lower price tags – yet many of the same irresistible ingredients.
Take Amorgos, which is part of the same Cyclades island group, and flaunts similarly postcard-pretty villages, where narrow alleys weave past whitewashed cubed houses and blue-domed churches, bougainvillea blooms in abundance, and traditional tavernas serve up a feast of olive-spliced Greek salads, grilled fish and seafood washed down with ice-cool Mythos beers and zesty regional wines.
Explore the island's rugged scenery by hire car (or scooter), taking in vintage hilltop windmills and secluded bays caressed by crystal-clear, swim-tastic waters. Up for a hike? Most Greek islands are threaded with trails including one in Amorgos that leads to a gleaming 11th-century monastery in a jaw-dropping location embedded in a sheer cliff face.
You can relish walks with spellbinding Aegean vistas on Folegandros and Milos, two of the neighbouring islands with classic whitewashed Cycladic villages and decent ferry connections. On Milos, you can ogle its surreal chalk moonscapes and seek out the spot where, in 1820, a farmer discovered the Venus de Milo, an ancient marble statue of the goddess Aphrodite, which is now displayed at the Louvre in Paris.
Beyond the Cyclades, other lesser-known islands sure to seduce are Karpathos, an enchantress anchored between the big two of Rhodes and Crete, and Samos, the lushly wooded birthplace of Pythagoras, just off the coast of Turkey. A word of warning though: Greek island-hopping is so addictive and so awash with possibilities, you'll likely be planning your next trip even before you've landed back in Piraeus.
By Steve McKenna
37. Santorini swimming pools
If seclusion is the hottest commodity on Santorini, a Cycladic island so picturesque it can't help but become a honey pot for travellers come summer, then there's nothing cooler than checking into accommodation with its own private pool. Here are three picks.
1. Noūs Santorini
Noūs Santorini is a new Design Hotel located in the small village of Mesaria, in the centre of the island. Its layout references the traditional staggered look of local architecture and the porous landscape of Santorini itself. And the colour palette employed throughout its 121 guestrooms takes its cues from the earthy shades of the island's famous beaches. But it's the blue of the private pools that entices the most: book into a Pool Suite for the ultimate oasis.
2. Cycladica
A stay at a Cycladica property is an exercise in slow-living, Greek-style, and an invitation from its local owners – a family of architects and hoteliers – to experience the spirit of Santorini through its collection of traditional houses and buildings lovingly and stylishly restored. The Sculptor's House, for example, is a cave house carved from the cliffs high above the caldera that presents jaw-dropping panoramas of sea and sky from every perch; its hidden cave-like whirlpool has unobstructed volcano vistas.
Those looking for a similarly soulful and chic Athens stopover should check into Anafiotika Hideaway, a slice of Cycladic life in the historic heart of the capital.
3. The Grace Hotel
The Grace Hotel, Auberge Resorts Collection is one of Santorini's finest hotels: a clifftop retreat perched high above the Aegean Sea. Tumbling down the mountainside in Imerovigli, each of its 20 rooms and suites (plus one very luxurious villa) feature plunge pools that take in sweeping views of the caldera, best viewed at sunset. But it's the 22-metre infinity pool, where you won't know where the pool ends and the sea begins, that will live long in your eidetic memory.
38. Split, Croatia
Split, located in the south of the crescent-shaped country of Croatia, is anchored by the Diocletian's Palace, the ruins of a Roman emperor's retirement complex built at the turn of the fourth century.
The UNESCO World Heritage-listed city is a vibrant proposition, with sandstone-walled alleyways and narrow lanes, boutique hotels, buzzing open-air restaurants and cafes, hole-in-the-wall bars, gelato stands and a maze of polished-cobblestone streets sitting at the edge of the Adriatic Sea. It's the kind of picture-postcard destination Australians are inclined to adore.
Many arrive in Split by sea on the Jadrolinija Ferry (myself included) to wander the streets, soak up the Mediterranean sunshine and take in the local vibe at places like the Fish Market, a hub of energy, movement and activity, laughter and conversation where the city's residents catch up and socialise. Or the nearby Green Market, known as Pazar, a colourful spot where stallholders sell all manner of produce including fruit, veg, herbs, cheese, cured meats and honey, as well as flowers, souvenirs and more.
Buildings with dainty balconies and shuttered windows abound, and neighbours chat convivially from adjacent buildings, their voices echoing across the Peristil as they hang out their washing from a spider's web of pull lines.
Eventually, most people gravitate to the Splitska Riviera, or Riva as it's known locally, which faces the Adriatic with its shops, hotels, bars and restaurants. The owner of one of these is Maria Mustapic. A Sydney native of Croatian stock, she arrived in the city a decade ago to find a lack of hostel accommodation, and eventually decided to do something about it; she is now the co-owner (along with her friend and former backpacking companion Korana) of two hostels, as well as Charlie's Bar and two restaurants, Zinfandel and the award-winning Brasserie on 7, which Lonely Planet rated as the "best of the Riva eateries".
On the island of Hvar, a two-hour ferry trip from Split, I encounter George, a larger-than-life character with a big, friendly personality and a perfect Australian accent. He explains that he spends the northern hemisphere summer on Hvar and the southern hemisphere summer back in Sydney, living the perfect 'always summer somewhere' lifestyle.
George drives me along winding mountain roads which fall to reveal endless views of a vivid blue ocean. At Gostionica Mala Milna restaurant, overlooking a pebbled beach where locals lie on towels shaded by multi-coloured umbrellas, lunch is a feast of fish and sardines, coated in 'secret' ingredients, deep-fried and then sprinkled with sea salt. The temperature hovers at 35°C and the water promise sweet relief at the end of the meal.
Sitting enjoying an early morning coffee on the Riva as I prepare to leave Split a few days later, the first morning light rising from the Adriatic Sea is arresting. I realise that Maria, Korana and George are definitely onto something as I add myself to the list of Australians with an inclination for adoration.
By Billy Ryan
39. On the sunflower trail in Tuscany, Italy
We set off at dawn towards the Abbey of Monte Oliveto Maggiore just 10 kilometres from the medieval town of Asciano to allow plenty of time to admire the Tuscan landscape on foot.
As we walked, the sun summonsed the sleepy-headed sunflower blooms as it moved across the sky and the flowers turned to follow us over the course of this sunshiny day.
Visiting the Benedictine monastery where two of my father's late cousins were cloistered was a great excuse to see a swathe of Tuscany and stay in sync with the circadian rhythms of sunflowers for a day. Bellissimo!
By Carla Grossetti
40. Dining heaven in Positano, Italy
We Don't Talk About Bruno might be a modern-day earworm, but after my first visit to the tiered beauty of Positano, I could hardly shut up about him. I speak of two different Brunos, of course.
The first, is an endearing character in Disney's Encanto, the film from which the catchy tune is known. The second, is the namesake of a restaurant I will never forget. If you ever find yourself in Positano, one of the spectacular cliffside villages on Italy's Amalfi Coast, then do yourself a favour and visit Ristorante Bruno.
Alternatively, visit just about any other seaside eatery – or retailer, bar, hotel, or gelato cart… anywhere, honestly – and you too will fall for this postcard-perfect summer destination.
It's the sparkling Mediterranean and the sweet summer breezes. It's the hanging wisteria and the sweeping bougainvillea. It's the sun-bleached buildings and the steep laneways.
41. A bar-hop along Naviglio Grande in Milan, Italy
If aperitivo is an art (and it is), the finest gallery is surely Milan. Sitting back with a Hugo spritz and a complimentary selection of bar snacks, people-watching is a sartorial delight in the Italian fashion capital. In summer, the extra daylight invites you to linger longer. Un altro Hugo, per favore. And yes, another drink does mean more snacks.
A casual bar-hop along Naviglio Grande is a sun-kissed way to enjoy this most Italian of traditions. Locals, tourists, buskers and stallholders mingle with a summer effervescence as the slowly fading light reflects off the district's centrepiece, the grand canal.
For something more refined, try the boho Brera district or head to the main square where the summer rays make an incredible spectacle of the already awe-inspiring Duomo.
Not to be forgotten, Milan is a short train ride away from Lake Como, a stunning vista set against the foothills of the Alps. If it's good enough for George Clooney…
By Kate Symons
42. Mercato Trionfale in Rome, Italy
Neil Perry is as giddy as a child in a lolly shop. His eyes survey mounds of tomatoes, zucchini, avocados, mangoes, pineapples, lemons and peaches. The fruits and vegetables arranged in copious, chaotic mounds are alluring; he can't help but reach out and feel the tomatoes.
This is Mercato Trionfale, a Roman food market just two blocks north of the Vatican. Scrub the charming piazza market image from your mind; Trionfale is where local market traditions meet modern city pragmatism. It's like Melbourne's Queen Victoria Markets with less romance and more hard commerce.
It is the largest local market in Italy with 273 colour-coded stalls selling an impossibly wide range of produce: meat (red), fish (blue), household goods, spices, cheeses and baked goods (yellow) and the aforementioned fruit and veg (green).
The market is housed on the terracotta-tiled ground floor of an imposing 1960s office block with brutalist architectural tendencies. The stalls sit under neon lighting with shutters that descend when local householders have completed their foraging for the daily meals, typically before midday. It is Monday so the fishmongers are not open, but the taxidermy boar heads are a sure sign that the butchers are. The cheesemongers have more varieties than it's possible to imagine.
"You just couldn't get this kind of produce in Coles or Woolworths," Perry mutters as he strides towards a stall where more than a dozen legs of prosciutto are arranged as if in an art installation, with starbursts proudly proclaiming their regional provenance.
"We used to serve melon and prosciutto in Australia. We didn't import much prosciutto and we just didn't get it right. I came here for the first time in 1984 and I distinctly remember sitting down to a plate of melon and prosciutto and immediately understanding why it is such a classic.
"Italian cooking is rooted in the season and the moment; it is about what is fresh, in season and best on that day," Perry explains. His eyes continuously dart this way and that, narrowing in on displays, processing what's on offer and moving on. This robotic response seems the only way a chef like Perry can compute such overwhelming abundance.
After 30 minutes we exit the market and Perry is off, possibly to feast on his favourite dish in Rome, pasta al Grecia – cheese, pepper and guanciale (cured pork jowl) – or to score a table for lunch at Roscioli Salumeria con Cucina.
By Quentin Long
*Neil Perry was in Rome for the inaugural Qantas Perth-Rome flight.
43. Lu Monferrato in the province of Alessandria, Italy
"What did you eat at Mariucca's?" asks my Italian cousin, Velia, shortly after greeting my mum, husband and me on the doorstep of her home in Lu Monferrato in the province of Alessandria. "Peperonata," I tell her, adding. "È delizioso," in my basic Italian.
Although Dad has long since passed away, his extended family remain as warm and affectionate as ever when they invite us to stay with them over summer in the pretty mountain town. They cry and hug me like they never want to let go. And their generosity knows no bounds, proudly showing off all my Dad so loved about Lu: from its cobblestoned streets to its terracotta roofs and rolling green hills.
Beyond the pretty Piedmontese landscapes, what is most memorable about this summer stay is how much my Italian family love to feed us. And the one-upmanship is oh-so-Italian. "Aahh, peperonata! Una momento," says Velia, descending into the cellar. Not to be outdone by Mariucca, Viela dusts off a bottle of Barbera made from grapes harvested on her property and presents it to us as a gift with a wry grin.
Food is also central to our stay with my great uncle Don Carlo. When he asks, "Vuoi fare colazione?" (Would you like breakfast?), I nod and he points to a peach tree in the leafy courtyard brimming with fruit. I pluck three fat and fuzzy peaches, hanging like baubles from the tree's boughs and hand them to Don Carlo, who carefully cuts them into thick slices to add to a platter of hand-torn prosciutto and burrata. 'Ecco qui' (Here you are), he smiles, gently draping one arm around my shoulders.
It's sitting here in a puddle of sunshine, my heart in my throat, that I find yet another piece that fits into the fading puzzle of my Italian heritage.
By Carla Grossetti
44. A Sicilian summer in Marina Corta, Italy
Here I stand in the photo that always hung in my nonna and nonno's Australian kitchen. While they never returned to Lipari's Marina Corta, it never left their hearts. Now, as the Sicilian sun gently warms my skin and the limoncello that was forced upon me by my grand aunt at 9am takes hold, I deeply perceive the significance of that grainy photo.
My family and I – parents, sisters, nieces, nephew, fiancé – are reuniting with our Sicilian counterparts as we tour the birthplace of my father in the Aeolian Islands. We plunge into glassy waters of indeterminate depth from the top of boats. We watch Mt Stromboli cough up a spray of lava into the black of night. We gingerly bathe in the sulphurous mud on the small volcanic island of Vulcano. Indulge and then endure far too many pastries, far too often. Politely eat the bluebottles Uncle Gaetano scoops from the waters of a sunlit grotto. And smile demurely as our father outlines the marital status of his three daughters to extended family.
The beauty of this seven-jewelled string of islands is astonishing. Forged from volcanic volatility to rise out of the Mediterranean, Lipari and her sisters are at once rough-hewn and shimmering, just like the native pumice and obsidian. It's staggering to think anyone would choose to leave the archipelago. But then, for many enduring the post-war Depression, free will was not always that forthcoming.
As a boy, my father would swim at the pebbled beach below Quattrocchi ('four eyes'). With us in tow, he retraces his childhood footsteps down the goat-friendly cliff encumbered by nefarious prickly pears to relive the experience. Watched by a stray cat, I awkwardly negotiate the precarious rocks underfoot to slip into the silky water. In doing so, that curious part of me that can't get enough of sea-lapped cliffs and saltwater finds anchor. I realise the scent of summer blossoms, the feeling of comfort roused by the village church bells, and the instinctive need to pile food onto plates despite the recipient's protests are just in the blood. And one day, when I bring my children here, I hope they, too, will find that dormant connection to the home of their ancestors.
By Lara Picone
45. E-biking around Matera in Basilicata, Italy
Matera is having a moment. While the ancient city has been a UNESCO World Heritage site since 1993, being named 2019 European Capital of Culture and chosen as one of the locations for Daniel Craig's last hurrah as Agent 007 has really helped put Matera on the map.
La 'città sotterranea' (underground city) has literally been carved into the limestone-clad hills in the region of Basilicata, and those vertiginous streets make a strong case for e-bikes. The sepia-toned city looks even more impressive from a shimmering distance and circumnavigating its steep cobblestoned streets and surrounds is a cinch in summer when you have a bit of electric-powered assistance.
As well as covering more ground and seeing more of Matera, which has been settled since the Palaeolithic period, our guided freewheeling adventure provides insights into the history of the subterranean architecture that defines the region, located near Italy's heel.
The other considered component of an e-bike tour while on an adventure with Intrepid Travel is the fact we've well and truly earned our mind-blowing meal of peperoni cruschi, dried fava beans, black truffle with mushroom and dried tomatoes at Matera Agriristories.
By Carla Grossetti
46. Village hop along the Cinque Terre
Clinging to the cliffs of the Italian Riviera, the Cinque Terre coastline stretches for 12 kilometres and is made up of five UNESCO-listed villages, each one a hodgepodge of narrow laneways and sherbet-hued buildings that teeter above the Ligurian Sea.
From the south, Riomaggiore has medieval buildings dating back to the 13th century; Manarola is famous for winemaking, specifically sciacchetrà, a sweet white variety; Corniglia is the only village that is not built on the sea and it is reached by climbing 380 steps; Vernazza is the steepest of the five and often described as the prettiest; while the largest, Monterosso, is dominated by an ancient fortress. Here are three ways to spend your summer days:
1. Plunge into the aquamarine waters
Hire an iconic striped umbrella in Monterosso al Mare, on the only sandy beach in the Cinque Terre (according to Euro standards; it's a mix of sand and pebbles) or take up a sun-drenched rocky perch in Manarola's tiny harbour. If languid isn't your style, head to Vernazza where the rocky platforms are used to jump into the sea.
2. Indulge in local specialities
Find shade under a lemon tree to savour fresh-made focaccia studded with local olives and sea salt, pull up a chair at one of the family-run trattorias and order salted anchovies or pesto pasta (first created in Liguria). You can perk up post-siesta by sipping limoncino (the local version of the citrusy liqueur limoncello).
3. Walk the Blue Trail
An alternative to the train, this trail winds along the cliffs, up steep and rocky paths and through vineyards and olive groves, stopping at the villages along the way. (Note: La via dell'Amore, the 'Way of Love' section that connects Manarola and Riomaggiore is currently closed for repairs but is due to reopen in 2023 – double-check to avoid disappointment.)
By Megan Arkinstall
LEAVE YOUR COMMENT