Top places to chase the sun in Northern Europe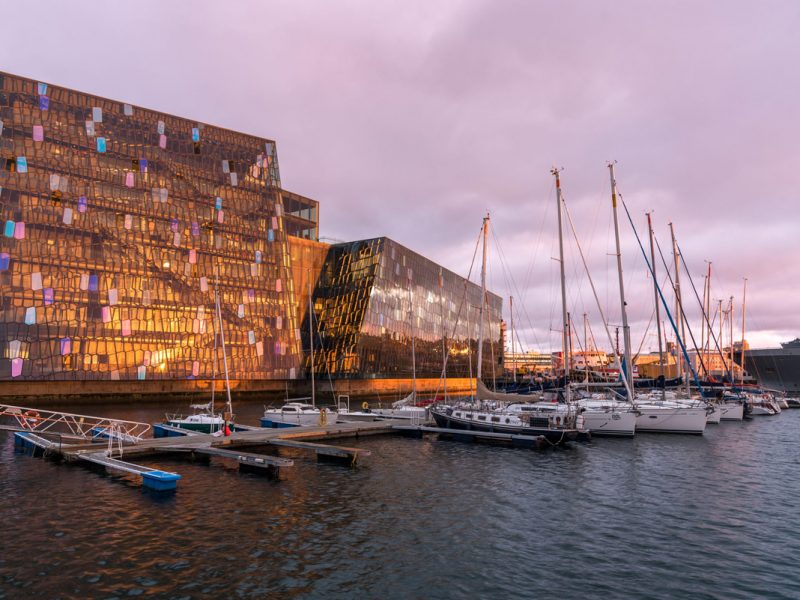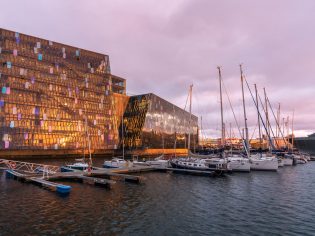 Think Northern Europe only has winter delights to offer? Think again.
While Northern Europe evokes imagery of Vikings and endless snow, there's so much more to this region of Europe than one can imagine. Dreamlike cabins that float on a Swedish river, the majestic fjords of Iceland, the colourful Inuit houses—these are our choice picks for the best places to chase the sun in Northern Europe.
Read about all 100 places to chase the sun around the globe here.
64. Arctic Bath, Swedish Lapland
Warm, bright nights under the midnight sun are the promise of a summer stay at Arctic Bath – a small luxury hotel and spa located on the Lule River in Swedish Lapland. And ample time to explore this dreamlike landscape described as northern Europe's last remaining wilderness.
From the outside, Land cabins present as a work of sculpture – surrounding birch trees reflected in their yawning glass walls. But it's a water cabin you'll really want to book: floating on the river with its own private deck providing ready access to the still, silky water for bright midnight swims.
65. A bright night-time stroll through Reykjavik, Iceland
It's 11.30pm when I exit Bíó Paradis, Reykjavik's cool little arthouse cinema, my mood high after a documentary that dovetailed the spine-tingling tunes of Sigur Rós, one of Iceland's beloved bands, with clips of the country's dramatic ice- and fire-carved landscapes. Bending my mind further is the light – and urban buzz – I've re-emerged into.
Reykjavik's harbourside promenade seems almost as bright and lively as it was at 11.30am this crisp June morning. Gliding past me are cyclists, skateboarders and fellow pedestrians, some on post-prandial strolls, others who've perhaps been for a dip at the city's open-air geothermal pools or attended a show at Harpa the huge waterfront concert hall with a glassy facade that reflects a cloud-speckled blue sky streaked with pink and orange.
The sun will barely set – it'll get just dark enough for the neon signs on bars and hotels to illuminate – and the night, for many, is still young. Some are off on midnight whale-watching harbour cruises, and others are enjoying a pöbbarölt – the Icelandic take on a pub crawl. Establishments like the enduring Kaffibarinn stay open until 1am on weekdays and 4.30am on weekends. And if you want some sleep? Well, bring an eye mask or be sure to book a room with blackout curtains.
By Steve McKenna
66. A seak-kayaking tour in Greenland
Sun and ice make interesting bedfellows in Greenland in summer. Nearly 80 per cent of the country is covered in ice, which means if you don't fancy donning snow boots during the summer months, the best way to explore is by kayak, just as the local Inuit have done for centuries.
Take a sea-kayaking tour aboard an expedition boat with Southern Sea Adventures to the Arctic's most visually spectacular sites, and prioritise seeing the East Coast which is less accessible but more spectacular, and receives far fewer visitors. Here are the top spots to paddle to:
Sefström Glacier, Alpefjord
Kayak your way between towering peaks measuring more than two kilometres in height and pass by serrated brown mountains with hanging glaciers, stopping to walk on the glaciers where creatures like polar bears and musk oxen thrive.
Scoresby Sound
Float between giant icebergs in the world's largest fjord system, located in the east of the country. The Sound extends over 300 kilometres east to west and you can paddle on it all the way to the edge of the world's second-largest ice cap, in the Arctic Circle's most spectacular landscape.
Kangerdlugssuaq Fjord
This is part of the wildest but most spectacular coastline in Greenland, home to bays where you'll spot humpback, minke and fin whales, and where you can paddle among orcas and white-beaked dolphins. On dry land, you can hike into one of Greenland's highest mountains – the Lemon Mountain Range – for stunning views of the fjord.
Tasiilaq
Paddling across the fjord separating the island of Ammassalik from the mainland delivers you to the largest town in eastern Greenland, Tasiilaq, home to more than 2000 locals. Spend time walking between its colourful buildings, surrounded by 1500-metre-high mountains, before taking a dog sled or snowmobile trip into the surrounding wilderness.
By Craig Tansley
LEAVE YOUR COMMENT