Shoreditch's criminally cool digs – Courthouse Hotel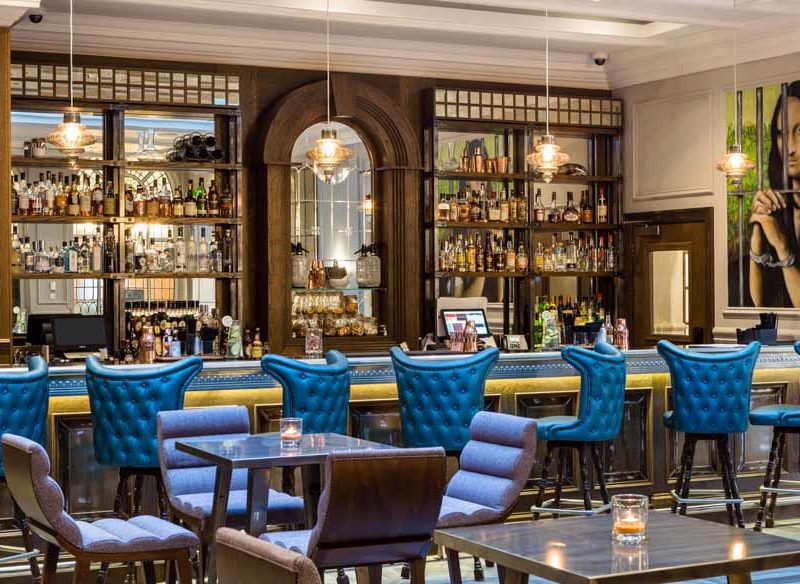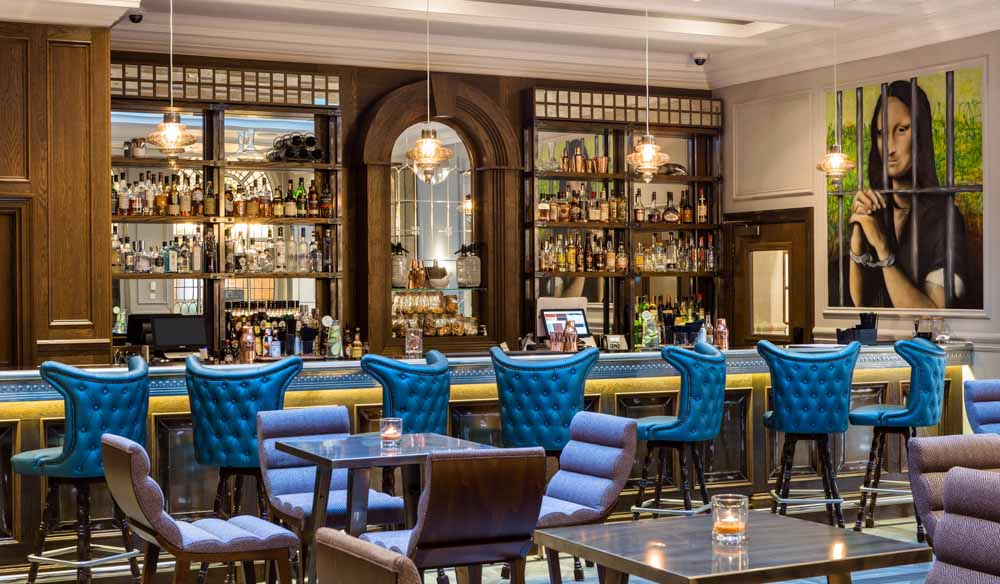 An eclectic hotel in an old magistrates' court is a chic addition to one of London's coolest areas, Steve McKenna writes.
If you're a first-timer in London and can't wait to see all the sights – you know, Buckingham Palace, Big Ben, Harrods – there are far more (centrally) convenient places to stay than Shoreditch.
But if, like us, you're a return visitor and fancy basing yourself in a hip and happening 'hood where Londoners far outnumber tourists, then this vibrant, artsy district – sandwiched between the financial skyscrapers of the City and the residential enclaves of north-east London – is ideal.
Especially now. While Shoreditch teems with trendy galleries, bars, cafes, eateries and boutiques, top-notch hotels have been a scarcity.
That is until the Courthouse was unveiled in mid-2016 in the former Old Street Magistrates' Court and police station.
Attracting a varied clientele (think laptop-carrying creatives, suited corporates and photogenic couples on romantic breaks), it makes an imposing first impression with its grandiose Grade II-listed Edwardian setting.
Particularly because, architecturally, Shoreditch is more renowned for its renovated, graffiti-splashed Victorian brick warehouses, gritty ex-council flats and funky modern landmarks like Boxpark, a 'pop-up mall' cobbled together with shipping containers.'
Beyond the hotel's red brick and white Portland stone façade, we find a lobby with arresting period features: an original mosaic floor, decorative stained-glass windows, a double staircase, and painted dome.
Despite the Brexit vote, London remains reassuringly cosmopolitan, and the concierge – in her eastern European-accented English – ushers me and my partner to reception, where an affable New Zealander informs us that we've been upgraded.
There are 128 rooms and suites spanning the main building and a new annex, and a Spanish bellhop guides us to the latter and into our Hoxton Suite.
What strikes us first, apart from the potentially dizzying maze-patterned carpet, is the generous size (44 square metres).
There's a snug office-style area with a couch and desk, a comfy king-sized bed, and a spacious bathroom with a giant mirror, separate walk-in shower and deep tub with flat-screen TV above (one of three in the room).
The suite's sober colour scheme – mostly grey, white and brown – is enlivened with flashes of velvet and quirky touches, reminding us we're in London (there's a little globe etched with the capital's tourist icons).
Pity about the view, though: we stare, glumly, at a brick wall.
We while away an hour or so in the basement, relaxing in the Asian-style rattan chairs, the sauna and heated pool.
We peek in the sleek fitness centre and myriad conference and events rooms, including a two-lane bowling alley (reserve a lane from £45 ($75) per person).
And we admire the décor in the hotel's main bar.
A nod to the building's past, paintings of a handcuffed Mona Lisa and Darth Vader framed behind bars grace the walls, while five former jail cells have been converted into semi-private booths with leather seats and murals of infamous figures like the Krays (the east London gangsters appeared at their first criminal hearing here on charges of 'demanding money with menaces' in 1965).
Armed with our 'justice-themed' cocktails – we recommend the 'Solitary' (Havana rum, lime, sugar, dark chocolate liqueur and chilli) – we snuggle up in the cell where Reggie Kray was held (his twin, Ronnie, was kept next door).
Later, peckish, we nose the menu at the hotel's restaurant, which occupies the wood-panelled former courtroom.
Nothing overly appeals – ale-battered fish, steak frites, wild mushroom risotto – so decide, instead, to hit Shoreditch's wonderfully diverse dining scene, which boasts everything from global street food and fiery curry houses to gourmet pub grub and innovative Michelin-star affairs such as the Clove Club (nestled opposite in Shoreditch Town Hall).
Indeed, considering the abundant charms on the hotel's doorstep, it would be a shame (bordering on the criminal) to spend too much time locked up inside. IT
The Details: Courthouse Hotel Shoreditch
335-337 Old Street, London
shoreditch.courthouse-hotel.com
The IT Verdict: A cool hotel for return visitors to the city; a perfect base for exploring London's hippest locale.
Location: 8 / 10: East London's trendiest spots are within walking distance and the bright lights of the West End are around 30 minutes away by Tube and bus.
Style / character: 8 / 10: An eclectic fusion of period and contemporary design; the public areas are especially well-crafted.
Service: 8 / 10: Great – the staff were attentive and friendly.
Rooms: 8 / 10: Our suite was comfy, cosy and blissfully quiet. We enjoyed our best night's sleep for ages.
Food and drink: 7 / 10: Both hotel bars are ace. Breakfast – a Full Shoreditch for me (bacon, sausage, eggs etc), and smoked salmon, poached egg and smashed avocado for my partner – was good.
Value for money: 8 / 10: We paid $388 for the night, including breakfast, for a Dalston King (26 square metres), but were given a complimentary upgrade to the larger Hoxton Suite. Though, for a better view (we got a brick wall), I recommend requesting a room at the front of the building.
Want to know more about London? Check out our Five-minute guide to London.
LEAVE YOUR COMMENT