Review: Savoy Hotel, London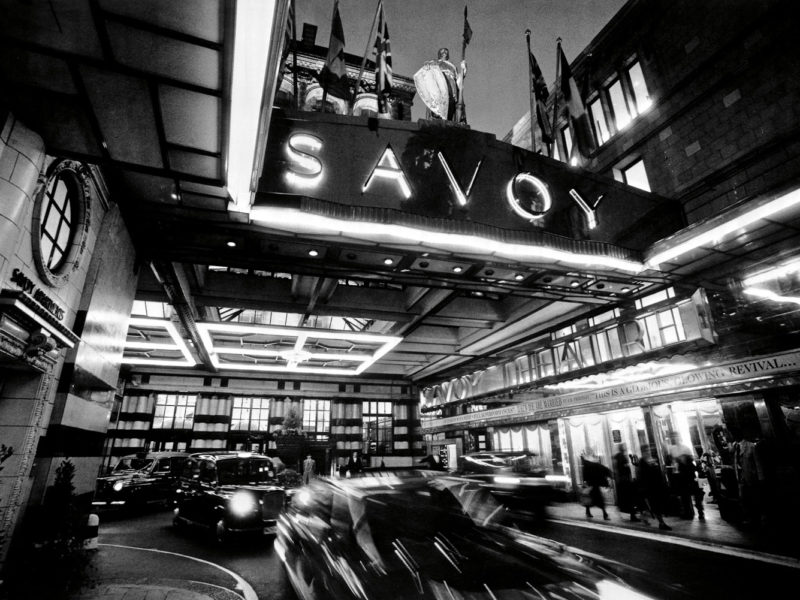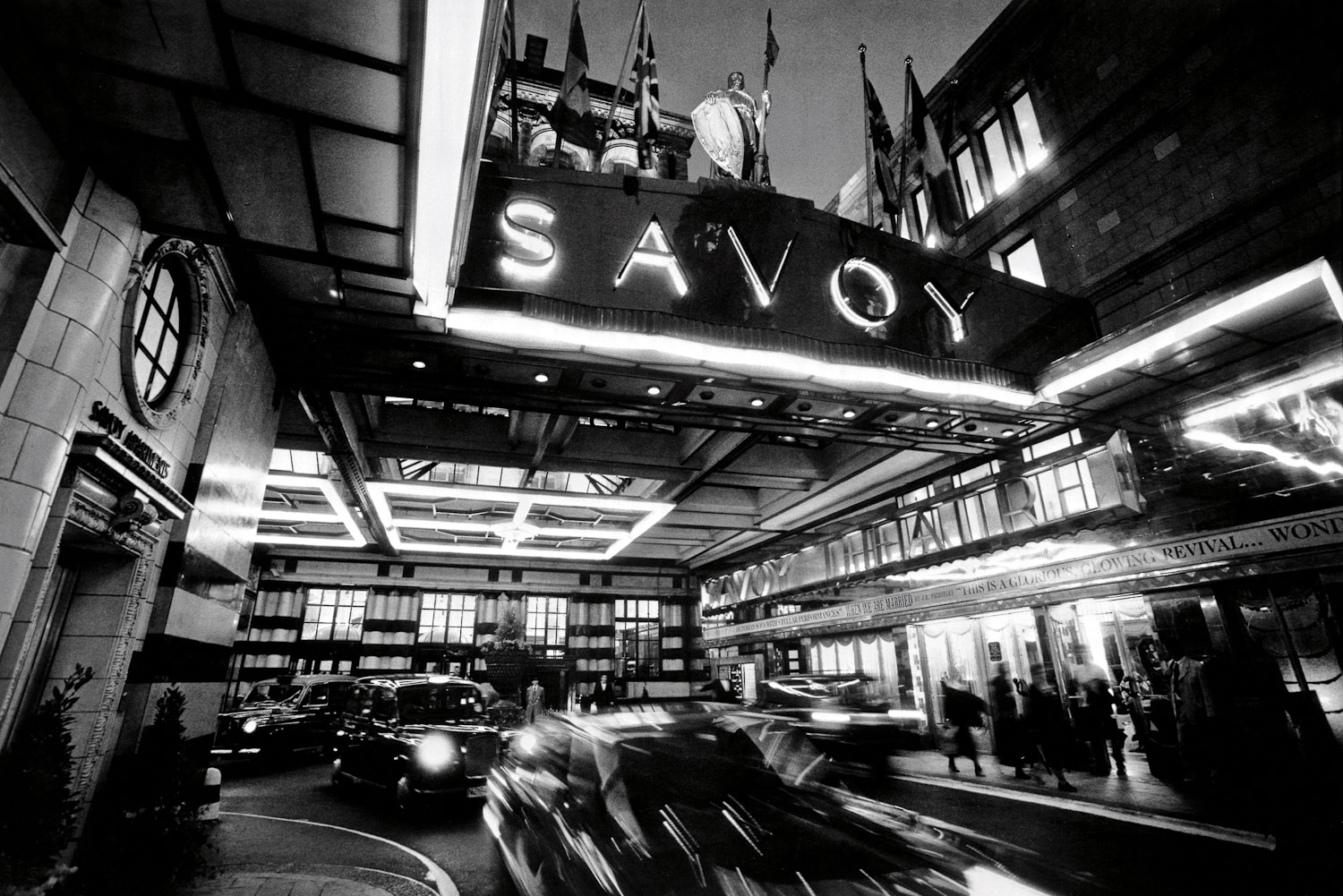 After a multi-million dollar refurb, London's venerable Savoy Hotel might look shiny and new but some traditions still live on, finds Georgina Reynolds.
Since 1889, when impresario Richard D'Oyly Carte built the grand Savoy Hotel next to his Savoy Theatre in London, it has been an institution for the rich and famous, for the fortunate few, and now, dare I say, for me.
Revered for its classical grandeur, impeccable service, and excellence in all things attainable, the Savoy all but forms the 'E' in Establishment.
And as I follow in the footsteps of Marilyn Monroe, Fred Astaire, Elizabeth Taylor, Sir Winston Churchill, Charlie Chaplin, royal families and all the president's men, I'm hoping for one of those experiences that should be relished at least once in everyone's lifetime.
The Savoy may be London's most famous hotel, but it has no need to flaunt itself.
Set back from the hustle and bustle of the Strand, its gleaming steel Art Deco entrance still dazzles, and once inside an eclectic mix of heavily accented luxury reminds me that I am one of the lucky ones.
I'm lost in admiration, when suddenly Nina is by my side to assist with my check-in. "At the Savoy we want to avoid the corporate feel," she explains. "That way we believe that we can help you to feel more at home."
I can't resist a stroll around the super-luxurious and light Thames Foyer with its stained glass dome and central gazebo before I head upstairs to my room.
As I pass by the classical mirrored and cut glass Art Deco elegance of Kaspar's Seafood Bar and Grill, I notice the restaurant's feline namesake; Kaspar is The Savoy's legendary black cat statue placed on tables of 13 in order to ward off bad luck (he takes the number of diners up to a much more lucky 14).
The restaurant serves a two-course lunch for $52, but I forgo the rather more opulent afternoon tea at $120 per person.
Steeped in history, The Savoy was the first London hotel to install electric lights and lifts; we take the small lacquered Red Lift, which was once referred to as an 'ascending room'.
The journey to the eighth floor used to take eight minutes, so guests were invited to sit on its small leather seat and partake of a little cognac on the way.
Our room is one of 268, has a fabulous Savoir king-sized bed, and being on the Thames side of the hotel has a traditional Edwardian elegance.
Our large chrome and marble Art Deco-inspired bathroom has a huge tub to languish in before dinner.
Richard D'Oyly Carte had a vision for nothing but the best for the Savoy and promptly hired manager César Ritz (who later founded the Ritz Hotel) and the pre-eminent French chef Auguste Escoffier.
Thus London was introduced to a fine-dining not experienced before, with the Savoy Grill quickly becoming the place to be seen.
Today the Grill is managed by award-winning chef Gordon Ramsay.
I've booked the two course pre-theatre dinner (at $50 a head), but when I see a gentleman in an open neck sports shirt I sadly realise that for many dressing up is a thing of the past.
And, although we agree there's no rush as the production we have tickets for at the Savoy Theatre doesn't begin for 90 minutes, we wait 20 minutes for our cocktails to arrive.
In 2007 The Savoy underwent a massive three-year, $450 million refurbishment and 3000 items of its famous furnishings and memorabilia were sold.
However, as a tribute to the Golden Age The Savoy houses a museum of original photographs, menus, black-and-white film clips, cutlery, and vintage liquors.
The American Bar is deservedly world famous and following The Savoy's refurbishment has lost none of its character.
It's a sleek chrome and white Art Deco jazz joint, and we're offered a fine table overlooking the Thames.
Part of the charm in choosing a cocktail from the American Bar cocktail book is perusing its history.
I'm quickly inspired by the 'Set 'em up Joe', a phrase adopted by Frank Sinatra, who was a frequent visitor to the American Bar. Our wonderful mixologist, Dominic, juggles Plymouth gin, Benedictine, lemon, lime, Kaffir tea, syrup, cream, egg white and soda.
It's long, it's frothy and it's delicious.
We decide on a nightcap at the dark and moody Beaufort Bar, with $80,000 worth of gold leaf glinting off its walls.
It's something of a metaphor for the hotel itself really: after more than 120 years and a grand refurb, The Savoy has lost none of its sparkle.
DETAILS
The Savoy
Strand, London
+44 20 7836 4343;
THE IT VERDICT
The Savoy creates a frisson of excitement, so enjoy every moment and try not to think about how much it costs.
Location= 10/10
It fronts the Thames and feels very private, yet it's smack in the middle of London.
Style/character = 10/10
Heavily influenced by Art Deco and Edwardian elegance, with original artworks and chandeliers, it's pure luxury and good taste.
Service= 9/10
You really are a special house guest, but they did slip up in the Grill. Interestingly none of the female staff appear to be over 35.
Rooms= 10/10
I loved the Art Deco bathroom and the large bedroom's quiet Edwardian elegance.
Food and drink = 8.5/10
Fine food, wine and cocktails, but breakfast was served to our group in another building and not in The Savoy, which was disappointing.
Value for money = 9/10
It's expensive but then again it offers so much. The usual tariff is over $1,100 for bed and breakfast. The set menus are good value.
LEAVE YOUR COMMENT