Why Ireland is the world's new surfing hotspot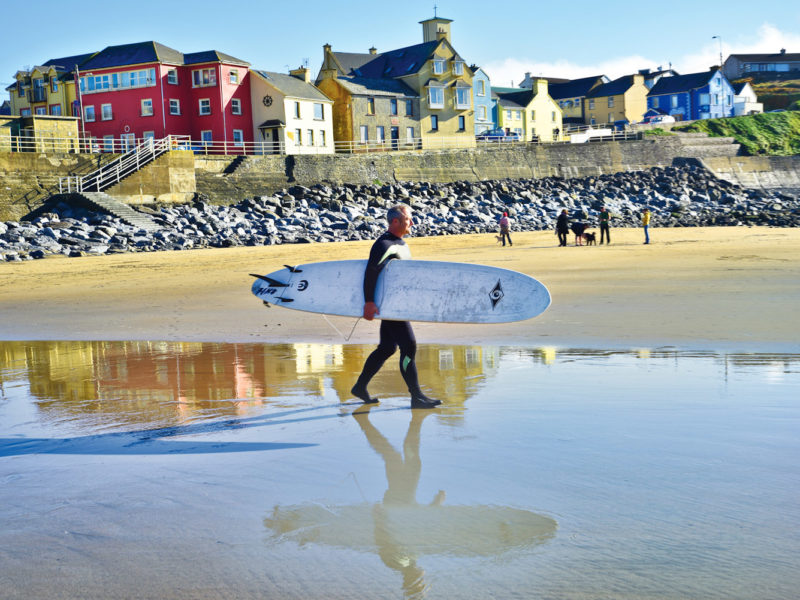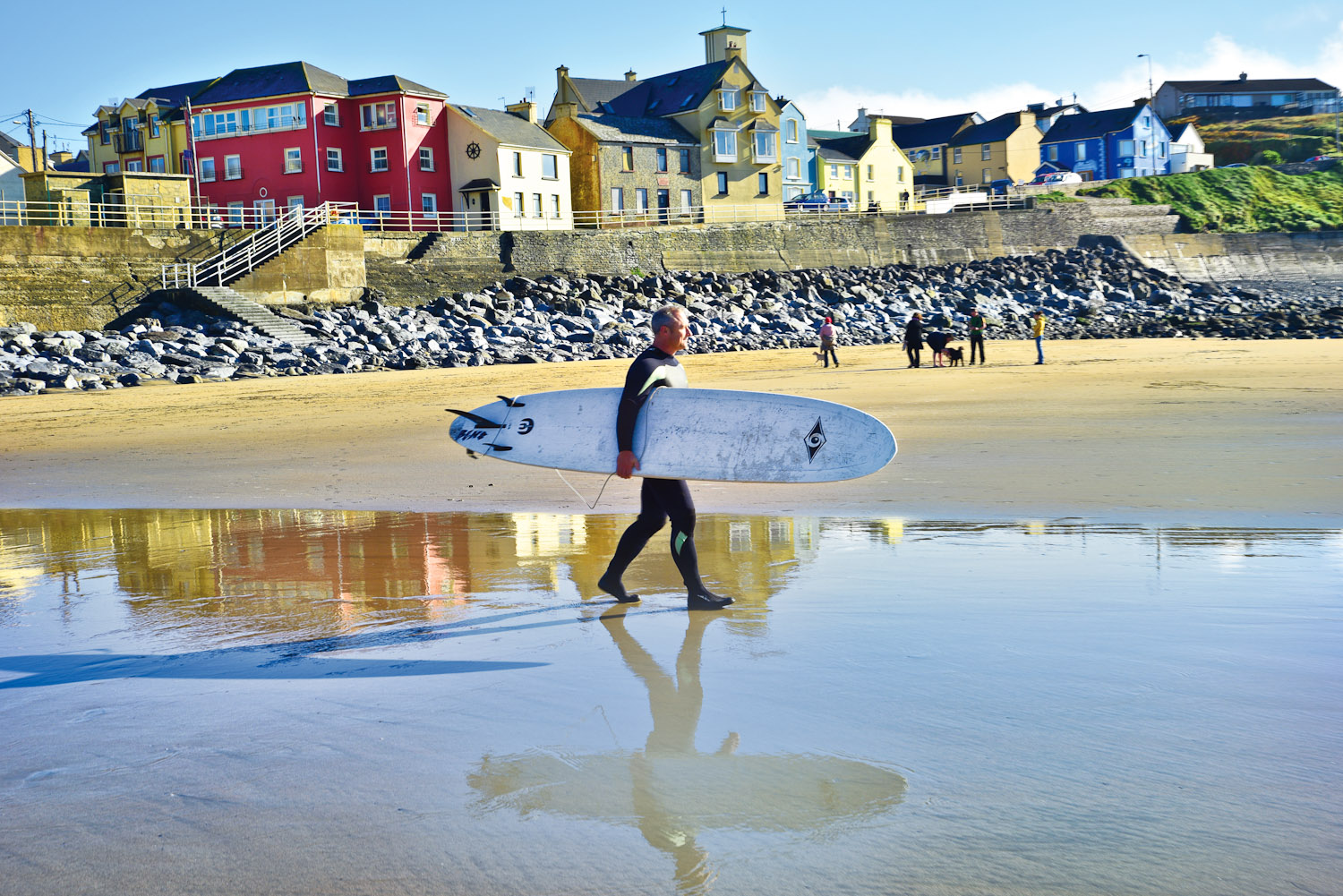 In Ireland, an unlikely surf revolution is taking place, with more and more wave riders from across the globe converging on its wild beaches. Words and photography Ronan O'Connell
They roll in from the depths of the Atlantic Ocean, moving in packs and growing by the second before cresting and exploding onto reefs along Ireland's west and south coasts.
These powerful waves went unnoticed by anyone for centuries bar local farmers and hardy fishermen.
But over the past decade they have begun to attract surfers from all over the world.
The backdrop to some of Ireland's hottest surfing spots could scarcely be more serene – green fields demarcated by ancient stone walls and populated by sheep or majestic wild horses.
It is the opportunity to combine such authentic Irish scenery with the adventurous watersport that has fostered a somewhat unlikely surf revolution in a country known for its often cold and wet weather.
Ironically, it is Ireland's exposure to storms, due to its isolation on the western rim of Europe, that earns it heavy ocean swells.
Where just 20 years ago, Ireland was virtually unknown as a surfing destination, it has become a burgeoning market for surf tourism, according to members of the local scene.
Learn from a master
Surf schools line the streets of Ireland's main surfing towns – Tramore on the south coast, Lahinch in the country's south-west, and Bundoran, Strandhill and Easkey in the north-west.
Stuart Green, who surfed for Great Britain in the 1980s, left England behind and moved to Lahinch because of his love of the waves here in picturesque County Clare.
For 14 years he has run the Green Room, one of the main surf shops and hire businesses in Lahinch, a small town that is strategically located not just for attracting swell but also because it's only eight kilometres from one of Ireland's biggest tourist attractions, the Cliffs of Moher.
Green says the global financial crisis, which crippled Ireland's economy, badly affected the surf scene as many young people left the country to work in Australia and the United States.
Coincidentally, it was visitors from those two countries in particular who started to fill the breach, as Ireland took off as a surf tourism destination. He says Lahinch, which triples in population during the summertime, is now home to many foreign surfers who visited Ireland to explore its beaches and decided not to leave.
"It's created quite a tight-knit surf scene in places like Lahinch and Bundoran, filled with many locals and people from overseas," Green explains. "It is a very welcoming scene – Ireland's known for being such a friendly place – and you've got to think that's helped it to become more and more popular with surf tourists."
These sentiments ring true for 37-year-old novice surfer Louisa Tew, from County Kildare. She says she has been delighted with the warm reception she's received from the surfing communities in Lahinch and Bundoran.
In some of the world's most famous surf destinations, the likes of Australia and Hawai'i, locals sometimes get a little annoyed by crowds out in the surf and are not always known for opening their arms to new faces.
But that isn't so in Ireland, where surfers are far less territorial, despite a major increase in human traffic at the main spots.
Dublin surfer Conn Maguire, 25, has been surfing since he was 13 years old and says he has noticed a major surge in the popularity of the sport. According to Maguire, even at the less famous beaches near Dublin there are often large crowds out in the waves when the swell is high.
And increasingly he is noticing foreign accents in the water.
It is something Cathal 'Ben' Bennett, owner of Ben's Surf Clinic in Lahinch, has also noticed. He says surfers come to Ireland not just from more traditional surfing countries, but also places like Germany, the Czech Republic, New Zealand and England.
Many of these tourists end up staying at the myriad bed-and-breakfast establishments which have sprung up in Ireland's surf towns, getting to know local families and meeting other surfers in the cosy surrounds.
Another burgeoning industry in these parts is surf rental; visitors can rent boards and thick wetsuits – crucial in the frigid Irish waters – from a host of shops.
a good craic.
By night, the lively pubs in Lahinch, Bundoran, Easkey and Tramore are filled with conversations of the day's best waves and the next big swell.
American Shawn Hickey, a surfer for 30 years, says it was this thriving social side to Ireland's surf scene that sets it apart from other spots around the world.
The 45-year-old from Santa Cruz in California rode Ireland's waves for the first time last year and immediately started planning to return for a bigger trip with his friends.
"There's great surf, friendly locals and the ability to combine sightseeing and other tourism with a wave search," he explains enthusiastically.
"I think a trip travelling to the different regions [of Ireland] and exploring the abundant tourist attractions, as well as the many different surf spots is amazing," he continues.
"It's great to end up in towns where people are instantly friendly and welcoming, and Ireland really shines in this regard both in the water and in the towns – especially in the pubs. It's pretty much the perfect place for a surf trip."