By area: the best hotels to stay anywhere in London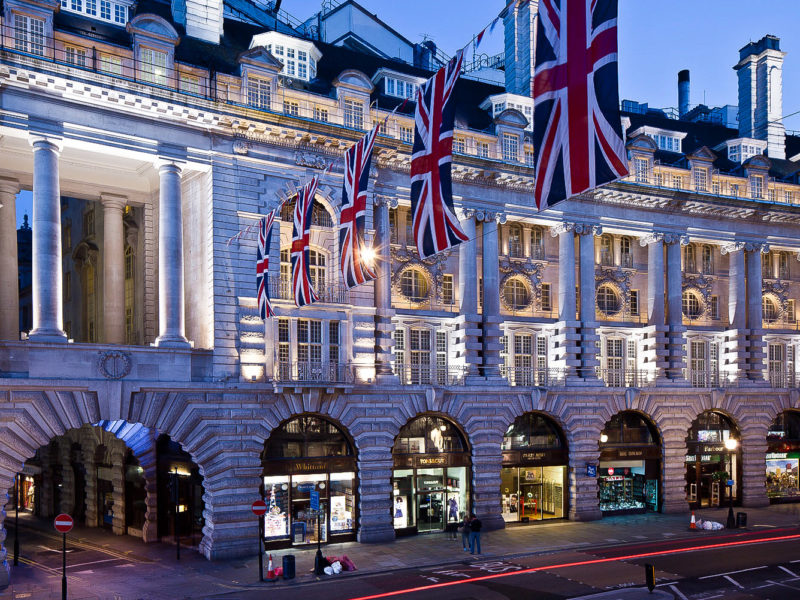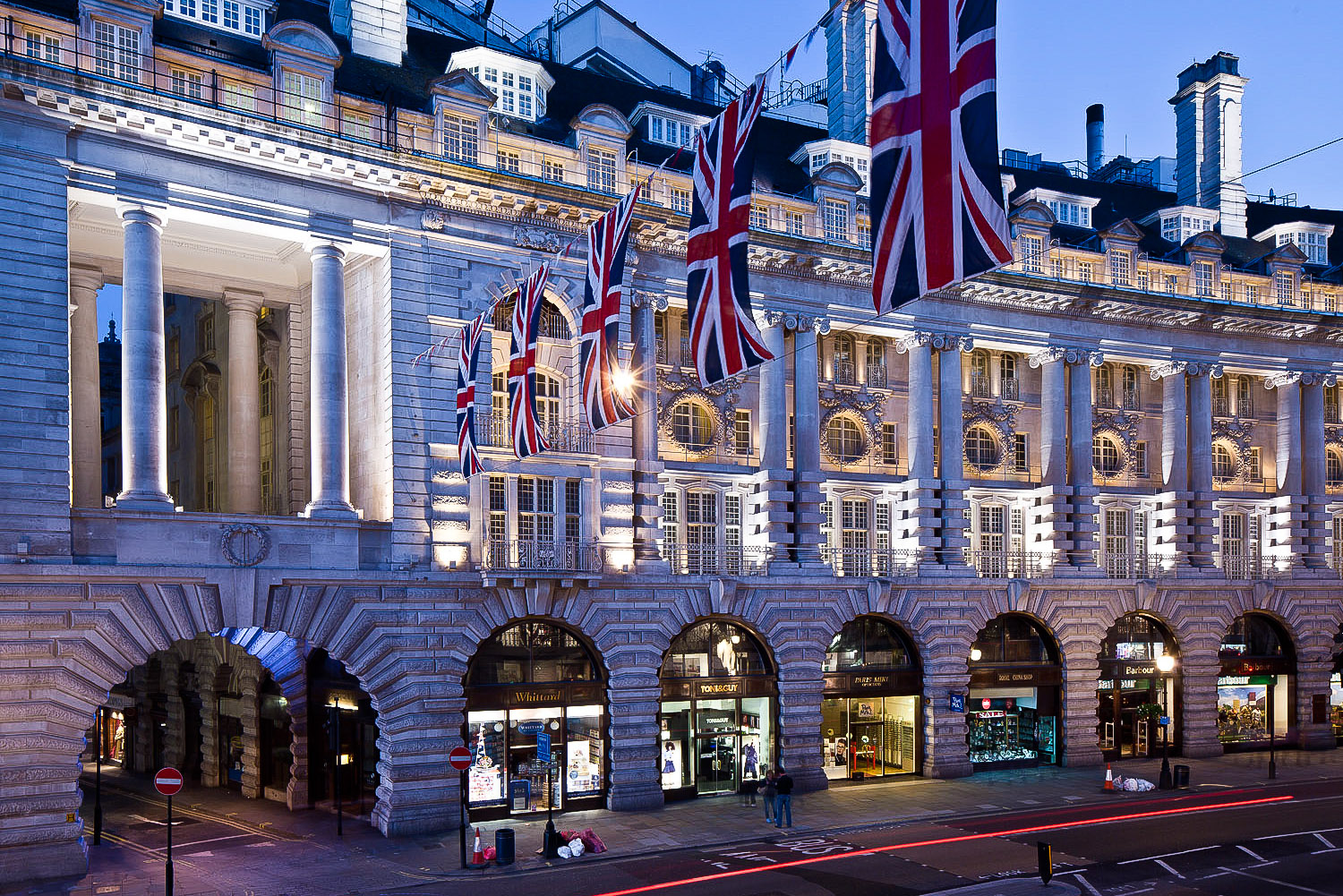 No matter where in London you want to be based during your stay, there's an infinite number of incredible accommodation offerings – all you need to do is pick your area and the rest is easy…

London hotels in Soho, Covent Garden and Leicester Square
If you want to be in the thick of the London action, base yourself in Soho to totally suck every bit of life out of London; shop till your heart is content, party till you drop and occasionally stop in on a cultural establishment.
Frith St, Soho W1D
Underground: Tottenham Court Road
A simple, understated British hotel with rooms filled with antiques and sloped floorboards that creak and couldn't hold a pool table, Hazlitt's has been a crowd-pleaser for a long time for its great location at a London-reasonable price.
London Edition
Berners St, Fitzrovia W1
Underground: Tottenham Court Rd
A great boutique and buzzy hotel for a lively stay in London.
Check out the International Traveller's extended anonymous review of the London Edition.
Regent Street, W1
Underground: Piccadilly Square
Featuring an incredible position and heritage – Oscar Wilde held court with Bosie in the Grill Room – the relaunched hotel is an unexpected disappointment for many who want a little more theatre from their hotel in the heart of London.
Check out the International Traveller's anonymous review of the Hotel Café Royal.
Dean St, Soho W1
Underground: Tottenham Court Road / Piccadilly Circus
You have to give Dean St its dues; it is honest in room descriptions from 'tiny' to 'small', 'medium' and then 'bigger'.
'Tiny' also means 'tiny rate' in a very comfortable, clean and well-appointed room in the heart of Soho. Perfect.
Check out the International Traveller's anonymous review of the Dean St Townhouse.
Moor St, Soho W1
Underground: Tottenham Court Road / Piccadilly Circus
Firmly after the perfect price without too much compromise? The Z is always a value option: a great position and rooms that will look after your clothes while you explore, and give you a great sleep when you return.
The Strand, WC2
Underground: Charing Cross / Temple
A hotel with literally two faces – Edwardian on the Thames River side and Art Deco on the Strand – the Savoy sits well with the Mayfair set, without actually being in Mayfair.
The famous grill, loved by Churchill, is back with the potty-mouthed Gordon Ramsay at the helm and a true competitive edge in its set: rooms where the key is not a can opener.
For a Grand Dame of London hotels, she is the more reasonably priced of her kind.
London hotels in Mayfair, Marylebone and Westminster
Monopoly was right: this is the most expensive area to stay in London.
It is justified – these are the icons of the hotel world – but not everything is a wallet-buster. Here are our picks…
Brook Street, W1
Underground: Bond St
No. 87 in our 100 Best Hotels and Resorts in the World countdown, the pedigree of this grand dame of historic London hotels is unquestionable.
A favourite with royals including Queen Victoria and many of the exiled heads of state during WW2 (Winston Churchill famously designated room 212 Yugoslavian territory so Crown Prince Alexander II could be born on home soil) through to today's clan of blue-bloods, the hotel is firmly an indulgent London hotel, with a price tag to match.
150 Piccadilly, W1
Underground: Green Park
Does any other hotel name conjure such grandeur; a hotel so famous that its name was usurped for an expression of sophistication that become a classic song?
Probably not – which is why it's such a pity that it has fallen from grace with taste-makers and luxury travellers as the standards have dropped a wee bit.
These days most put on their Ritz for high tea.
46 Clarges Street, Mayfair
Underground: Green park
A secret, incredibly well-positioned intimate bolthole that is perfect for those who love being close to the action, and for whom a nightcap at midnight is mandatory.
With just nine rooms, the décor is understated and rooms are London-sized but being mid-priced means the Fox Club is a bit of a gem.
Albemarle St, W1
Underground: Green Park
Take the posh sophistication of Claridge's and add a dose of literary heritage – Rudyard Kipling finished The Jungle Book at Browns – tone it down and you have Brown's.
Sometimes mistaken for a poor man's Ritz, its attention to detail, particularly for kids, is awesome – think mini robes and a gingerbread-man turn-down.
Oh, and try and hitch a ride in the blue 1952 Rolls Royce Solver Wraith if you can.
Portland Place, Regent Street, W1
Underground: Oxford Circus
The Langham has a long and storied history; when the original Langham opened in 1865 it was one of London's first purpose-built hotels with a grand Edwardian façade and streetscape in the heart of Marylebone.
Past guests include Napoleon III, Oscar Wilde (is there a great London hotel he didn't visit?) and Arthur Conan Doyle. In recent times, this famous London icon has courted controversy.
After a period of unexceptional management by Hilton, it was acquired by Hong Kong-based hoteliers who overhauled it to corporate tastes, much to the chagrin of Brit-hotel devotees.
It also draws paranormal buffs with the unenviable reputation as one of the most haunted hotels in the world… Room 333 in October apparently.
Park Lane, W1
Underground: Hyde Park Corner
She is a gorgeous Art Deco building opposite the verdant delights of Hyde Park with a stunning set of restaurants and bars and where every room is unique.
It's very hard not to love the Dorchester, although it surprisingly gets some criticisms from hotel snobs for dated and unfashionable room décor.
Beeston Place, SW1
Underground: Victoria
No. 97 in our 100 Best Hotels and Resorts in the World countdown, the Goring is English from its bootstraps up.
Not only famous for Kate Middleton's prenuptial slumber, it's also a royal favourite and a true luxury stay set in a grand and spacious garden.
Carlos Place, W1
Underground: Bond St / Green Park
No. 43 in our 100 Best Hotels and Resorts in the World countdown, The Connaught was extensively overhauled in 2009, turning the country house retreat into a haven for the sleek and understated – some might say a little too unremarkable for such an icon.
The bars are a huge drawcard for a pre-dinner sip and giggle or a nightcap and canoodle.
London hotels in South Kensington, Knightsbridge and Chelsea
Base yourself in this 'hood of London for a special occasion or just a refined and relaxed British jaunt.
Knightsbridge, SW7
Underground: Knightsbridge
Exactly where you would expect it to be – backing onto Hyde Park in Knightsbridge, opposite Harvey Nicholls and Harrods – The Bulgari Hotel and Residence, to give it its full name, is a sophisticated if a little reserved hotel, or as one scathing reviewer said: "It's bland. It's humourless. It's overpriced."
A reputation for the most expensive hotel rooms in Britain comes with a target – there are more exciting places to stay for your money.
Ixworth Place, Chelsea, SW3
Underground: South Kensington
Charming is often misinterpreted for doily-and-chintz hell, but in this case it means exactly that – lovely in an inoffensive way but with decent flair and character, so not ugly, not boring but just right.
With a middle-of-the-road price tag it's perfect for shoppers who want to max out the credit card on King's Road rather than hotel rooms.
Harrington Rd, South Kensington, SW7
Underground: South Kensington
With individually styled, small- to medium-size rooms in a Victorian townhouse opposite South Kensington tube, the interior swings from a cacophony of country estate furniture with splashes of exotic to reserved and quiet.
To some, it's all trying too hard, whilst others will feel it's eccentric British at its best.
Nevern Square, Earl's Court, SW5
Underground: Earl's Court
Don't let the Earl's Court location put you off – we are not entering bed bug-ridden backpacker hell but a quiet, thoughtful boutique hotel where all the services are high but the price tag is far more approachable.
Set in the quiet square, it's a great base for those who are here to explore and enjoy but partying is low on the agenda.
London hotels in Southbank and Waterloo
Often overlooked, there are hotel bargains to be had south of the Thames.
St Thomas St, Southbank SE1 Underground: London Bridge Serene with spectacular views of the city and rivers, a great occasion hotel. Check out International Traveller's anonymous review of Shangri-La Hotel at The Shard.
Lavington St, Bankside Underground: London Bridge / Southwark Flashy and energetically designed, the Dutch brand is making big waves for the stylish comfort seeker on a beer budget. Close to the Tate Modern and a couple of tube stops from the nightlife, you'll only face a small cab charge in the morning.
Westminster Bridge Rd, Westminster SE1 Underground: Lambeth North When budget airline models marry budget car rentals, their offspring are Tune Hotels. You pay for everything as you go but it's incredibly cheap for a clean room, bed and a roof over your head. Although it's called Tune Hotel Westminster, it's on the south side of the river. If you think midnight is an early time to head to bed, this is your place.
Waterloo Rd, Westminster, SE1 Underground: Waterloo / Southwark Don't be fooled by the Hilton in the name, this is a new affordable gem. Great for culture vultures who will be visiting the theatres and Southbank galleries, it's well worth it for seasoned London travellers who like functional and comfortable but who don't want to sit down to breakfast while other guests return from a night of skylarking.
London hotels in City, Holborn, Clerkenwell and Shoreditch
This area of London is as as eclectic as the city itself. 'Suits' gravitate to the City while hipsters show off their tattoos in Shoreditch. Here are the best places to stay around.
South Place, City, EC1
Underground: Liverpool St
There was considerable buzz around the South Place Hotel when it opened in 2012; stylish owners brought in interiors doyen Terence Conran to give the hotel a bit of pep with arts installations, confident colours and furniture.
Whilst firmly in business territory, the hotel stays away from stuffy and boring with a lively rooftop bar or a short stroll to Shoreditch.
Threadneedle St, City EC2
Underground: Bank
Offering boutique luxury without skyrocket prices, Threadneedles is a business-orientated hotel that flies way under the radar.
Set in a gorgeous Victorian banking hall, the ornate marble and mahogany has been retained for some grandeur and the restaurant and bar are perfect for the city clientele and Bleisure (Business and Leisure) traveller.
Copthall Ave, City EC2
Underground: Liverpool St
The Apex sell is quite simple: great value four-star hotels in great business locations, and this is no different.
Lincoln's Inn Fields, WC2
Underground: Holborn
A bakery and a hotel are not the most natural of bedfellows – who wants their hotelier sneaking around at 3am downstairs? But then again, waking up to the smell of fresh cakes, breads and croissants does have its perks…
This is the affordable surprise package in a city of overblown prices and second mortgage rates.
Great Eastern St, Old St, EC2
Underground: Old St
Promotion rates for a quid aside, this is a cheap and chic design-led hotel within gobbing distance of Spitalfields markets (geddit – gobbing distance) as well as Old Street, Brick Lane and all things hipster nightlife in Shoreditch.
LEAVE YOUR COMMENT