Get to know St Petersburg in 12 stops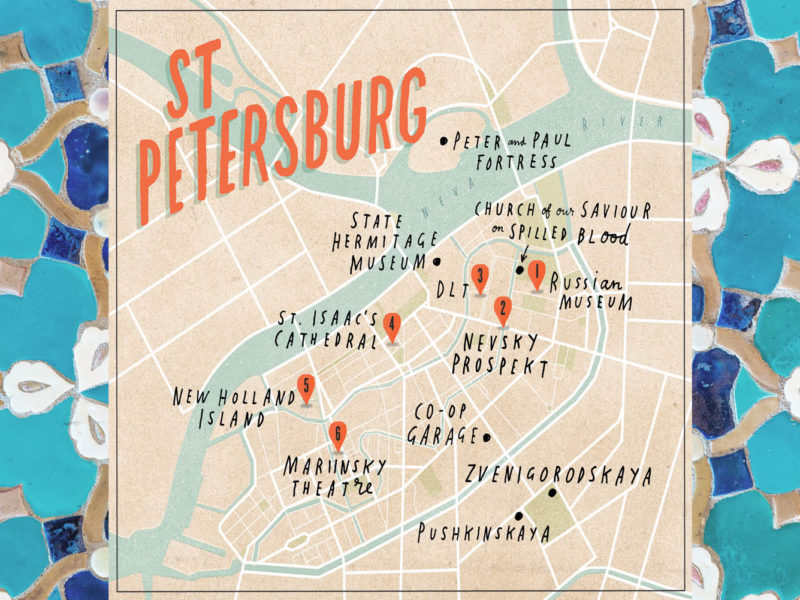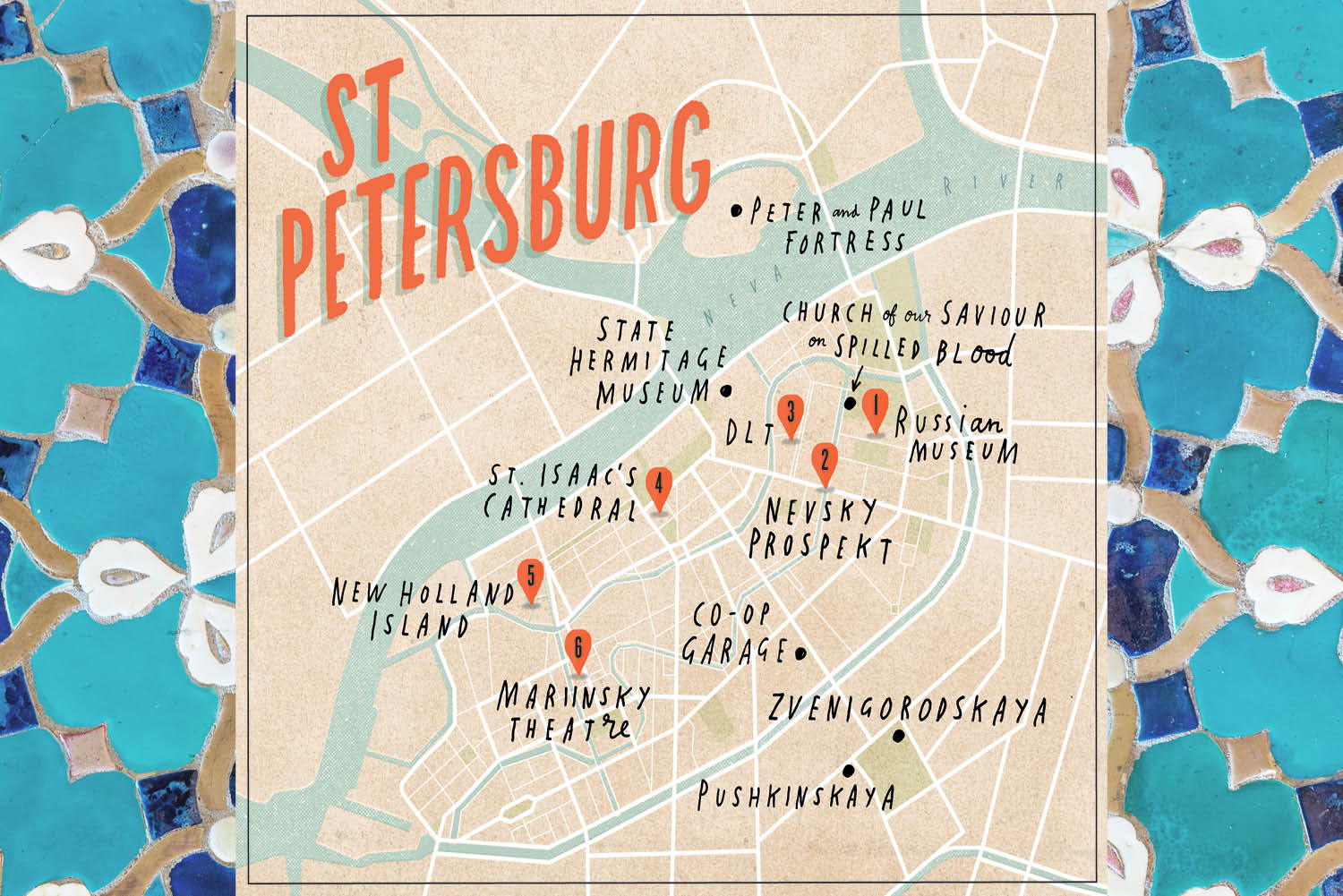 Explore St Petersburg: a culture capital as riddled with tales of Russia's turbulent history as it is with artworks and canals, writes Daniel Down.
The Venice of the north
Discover the cultural hub of St Petersburg hugging the banks of the Neva River, or eschew the grandeur of the palaces and stately museums and uncover these off-beat places.
1. The State Russian Museum
While the State Hermitage Museum is undoubtedly the showstopper, make room in your diary for this similarly magnificent museum dedicated to Russian fine art. It's a visual tour of the country's cultural history.
2. Nevsky Prospekt
Take a wander down the main thoroughfare in St Petersburg, lined with grand buildings, luxury shops and spots for lunch. Make sure you drop into the book store in the Art Nouveau masterpiece that is Singer House, aka House of Books, and take in the view.
3. DLT
It's not all about sightseeing. Browse this grandiose department store, St Petersburg's oldest, for the best perfumery, jewellery, designer fashion and oligarch-daughter-spotting in the city. Russia's answer to Harrods.
4. St Isaac's Cathedral
The largest Russian orthodox cathedral in the city is staggering in proportion. You can't miss its gold dome dominating the skyline, which was painted grey during the Second World War to disguise it from German artillery.
5. New Holland
This manmade island has become a creative district with public art displays, contemporary works in the Pavilion, a concert space and more – courtesy of $400 million from Roman Abramovich and art collector Dasha Zhukova.
6. Mariinsky Theatre
Your time in Russia wouldn't be complete without taking in a ballet or opera at a grand old theatre. One of the oldest (though its current building dates to 1860), the Mariinsky Theatre rivals Moscow's Bolshoi for opulence.
7. Co-op Garage
Occupying some old warehouses off a rather beautiful courtyard, head here for an excellent pizza menu (including pear and ricotta, pumpkin and gingerbread, salmon and quail egg) live music and a game of pool in an industrial-chic setting. Or just sit and have a local lager and watch the city's cool kids hang out.
For those who prefer the off-beat
8. Udelnaya
You can't go to Russia without picking your way through one of its famous flea markets, and St Petersburg's Udelnaya – or the 'Udelka' as locals call it – lays claim to being the best. There are hoards of interesting antiques, Soviet-era medals and uniforms, LPs and books to barter for, most of which can be found displayed on blankets outside – probably best not to go when the infamous winter winds pick up then.
9. Pushkinskaya 10
Discover the original home of St Petersburg's alternative arts scene: a ramshackle collection of studios, galleries and performance spaces (and a shrine to John Lennon). It houses an array of non-conformist work from the Soviet era and art following the collapse of the Iron Curtain when freedom of expression was able to blossom again.
10. Church of the Savior on Spilled Blood
Make sure your shot of this elaborate church is set apart from the countless rest by returning at different times of the day to capture it in changing light. Its Hammer-House-of-Horror name is derived from the fact that it was built on the site where Alexander II was mortally wounded by revolutionaries in 1881. Bleeding heavily from the blast of a bomb, he was taken back to the Winter Palace where he died.
The St Petersburg must-see duo
11. The State Hermitage Museum
Head to this sprawling complex of grand galleries on the banks of the Neva River, not only for the world-class touring exhibitions and permanent collection, but to wander the grand halls of buildings like the Winter Palace that speak directly to centuries of colourful Russian history. For example, the last Tsar to reside here, Alexander II, survived an assassination attempt in 1880 whereby dynamite was set off under the family dining room; revolutionaries finally stormed the palace in 1917, ending the long reign of Russian emperors. The Hermitage dates back to 1764, when it housed the massive art collection of Catherine the Great who went on a wild spending spree, purchasing works from all over Europe, including those by Rembrandt, Rubens, Raphael and Titian. The collection later swelled from private royal stock following the Revolution. It's said that you'd need 11 years to see every one of its 3 million items for a minute… so you may want to put aside a few hours at least.
12. White nights
From late May to early July, the sun doesn't set in St Petersburg. It's a custom to stay up all night at least once, enjoying a festival atmosphere on the banks of the Neva in the eerie light. It culminates in the Scarlet Sails event in late June, with a mock pirate battle on the river and a fireworks display. Another tradition is to watch the Neva River bridges open up to allow ships through. If you're not on the right side of town you'll be staying up all night anyway, as the metro stops at 12.30am and the bridges stay open until 5am.
LEAVE YOUR COMMENT