Yes, it is possible to see Reykjavík on a budget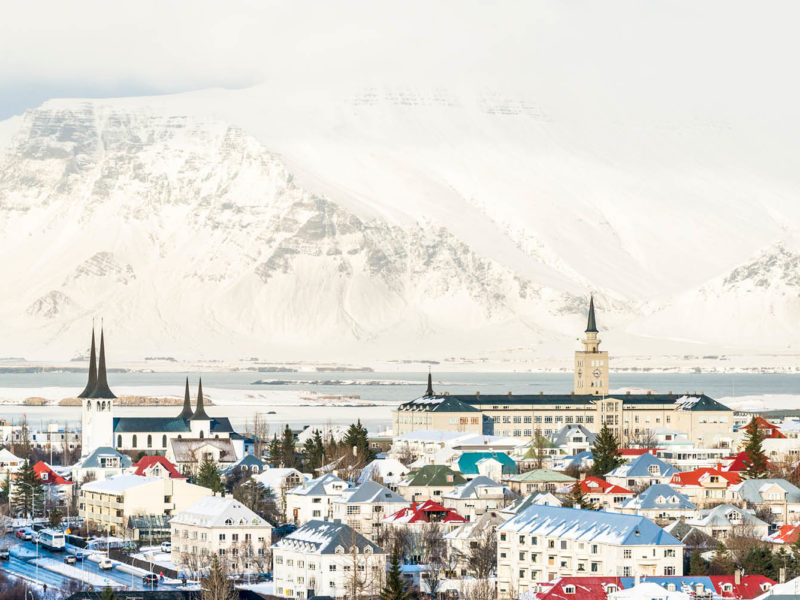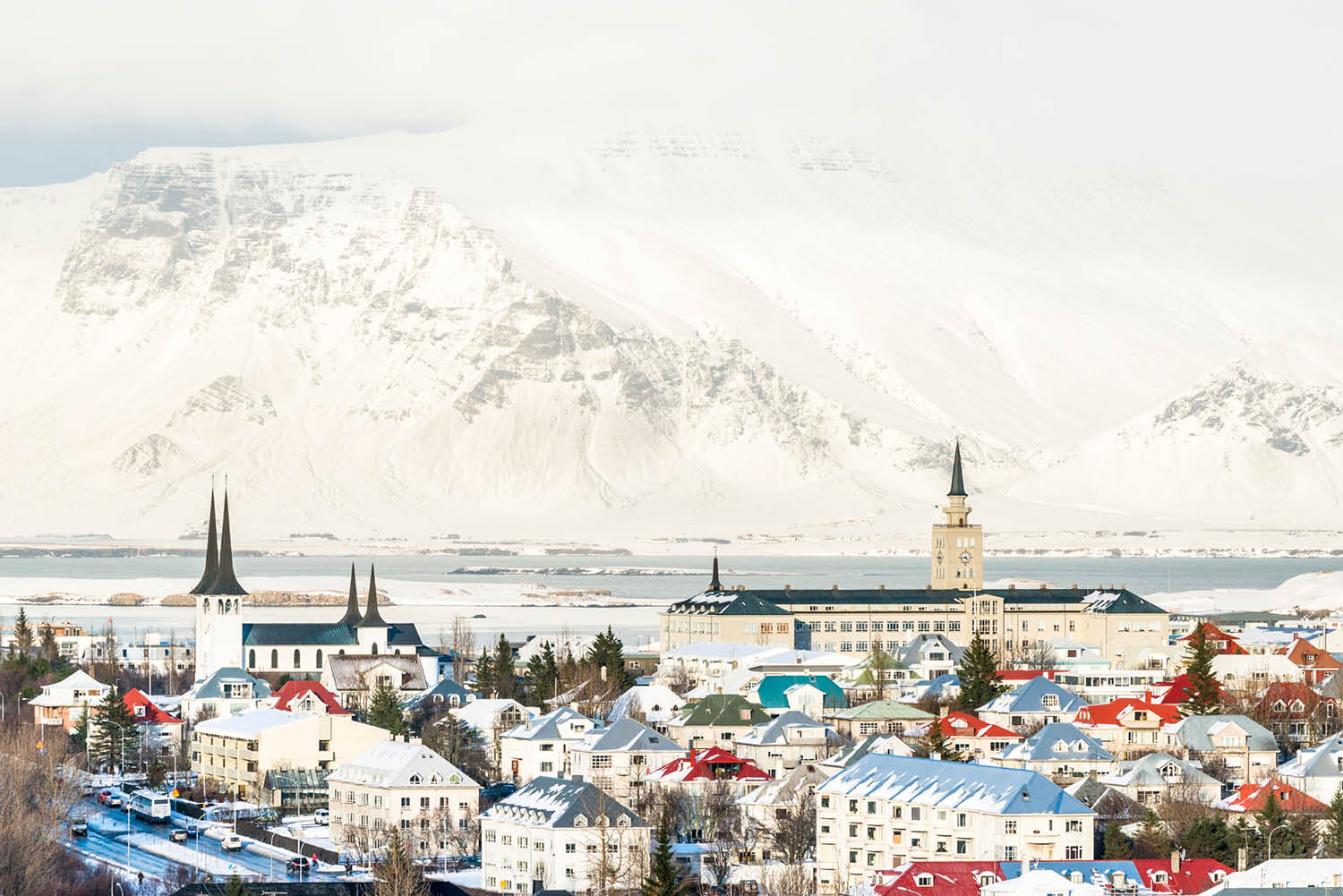 Iceland's capital is more affordable than you think. Here's how to make the most of Reykjavík on a budget.
With two solo days in Reykjavik at the end of a group tour around Iceland recently, I braced myself for picnic dinners and hostel dorm digs.
Iceland's capital is one of the world's most expensive cities thanks to the krona's cracking comeback after its 2008 banking crisis and the tourism boom that saw 2.3 million of us visit this year. But I was thrilled to discover it is possible to see Reykjavik without mortgaging your firstborn.
You just have to know where to eat, stay and play in the world's most northerly capital.
Fly for free
Before you even get to Iceland, there are deals to make your stay more cost-effective, particularly if you travel via North America or Europe.
Fly across the North Atlantic with Icelandair between one of its 34 US destinations and one of its 37 European destinations, for instance, and you can take advantage of the Icelandair Stopover program, which allows passengers to stay in Iceland for up to seven nights without forking out for an extra airfare.
Don't take a taxi
Once you hit the ground, there's one important way to cut costs from the get-go: don't take a taxi from the airport. The high cost of petrol means the 45-minute trip can cost almost $200. Ouch. Uber and Lyft have yet to reach Iceland so instead, book an airport shuttle online with Airport Direct or Flybus for around 3000kr (about $35).
Once you're in the city, Reykjavik is eminently walkable. It's compact and safe (despite what Nordic noir crime novels would have you believe), particularly in summer when there's almost 24-hour daylight. There are even "free" city walking tours (just pay by donation) led by locals, many of them university graduates (Icelanders all seem to be ridiculously well-educated).
Get free stuff
Because Reykjavik happens to be a UNESCO City of Literature, you can also do self-guided literary walks using the free Reykjavik Culture Walks app to find landmarks relating to Iceland's crime fiction or queer literature.
Then there's the Reykjavik City Card, which gives you free entry to attractions such as museums and geothermally heated swimming pools; discounts at places such as Bio Paradis, a cool indie cinema that screens Icelandic films with English subtitles; and free transport on city buses. Prices start at 3700kr (about $45) for a 24-hour City Card.
Eat out, or in
You'll start to wonder if Icelanders tell time differently to the rest of us when you see signs advertising Happy "Hours" that last all day; pubs, restaurants and hotel bars all do it, offering half-price drinks from, say, 11 am to 8 pm. Whatever the rationale, it's another way to cut costs, particularly in a city where a pint of Viking beer can set you back 1200kr (about $15).
Another strategy is to eat out for lunch and then have a light dinner. Icelanders love coffee and there are great cafes all over the city (try Bergsson Mathus or Te & Kaffi, an Icelandic version of Starbucks). For dinner, perhaps go for a food truck; Cod & Chips in Reykjavik's Old Harbour serves fish and chips in paper cones for 1950kr (about $24), which isn't super-cheap, but it is tasty and filling, and the sea views are free.
Or stay somewhere with a kitchen and buy groceries to make your own meals. On meeting a family of six one night in Reykjavik and learning that they'd travelled around Iceland by campervan, I asked them for their number one budget travel tip. "Costco!" they all said in unison. Apparently, this American supermarket chain caused quite a stir when it arrived in the country this year with one in eight Icelanders signing up for a membership before it even opened.
Hotel-like hostels
Hotels in Reykjavik can definitely be expensive, particularly when you're travelling alone, and in summer. One way around this is to stay in one of the city's new hostels.
Forget bed bugs and rowdy roomies. Reykjavik's hostels, like most in northern Europe, tend to be clean, green and hip.
Some, such as Hlemmur Square and the quirky new Oddsson, even have hotel rooms as well as hostel beds, giving you privacy, a friendly vibe and free or affordable activities, such as communal dinners for as little as 1100kr (about $12).
Op-shopping
It's not just visitors who find Reykjavik pricey; residents can too, which is why the city is bursting at the seams with second-hand and vintage shops where you can pick up hand-knitted Icelandic sweaters for a bargain price. Try one of the three Red Cross stores or Spuutnik at Laugavegur 28, Reykjavik's main drag.
For souvenirs or gifts, avoid the over-priced "puffin stores" on Laugavegur, and instead wander along Hverfisgata, which runs parallel. Reykjavik's formerly run-down "second street" has lower prices at shops and eateries such as Kaffi Vinyl, a retro vegan cafe with good music.
And when you leave, Iceland even gives you a going-away gift at the airport: a value-added tax (VAT) refund, if you spent more than 6000kr (about $70) on any one item. Maybe it's so you'll tell your friends that Reykjavik really isn't as expensive as they think.
For more tips and local secrets, pick up a free copy of Iceland Magazine or The Reykjavik Grapevine, or check out websites such as Iceland Monitor or Handpicked Iceland before you go.
A LITTLE DEEPER INTO THE CAPITAL? The insider's guide to Reykjavík
LEAVE YOUR COMMENT