Exploring Sintra: Europe's most 'delightful' town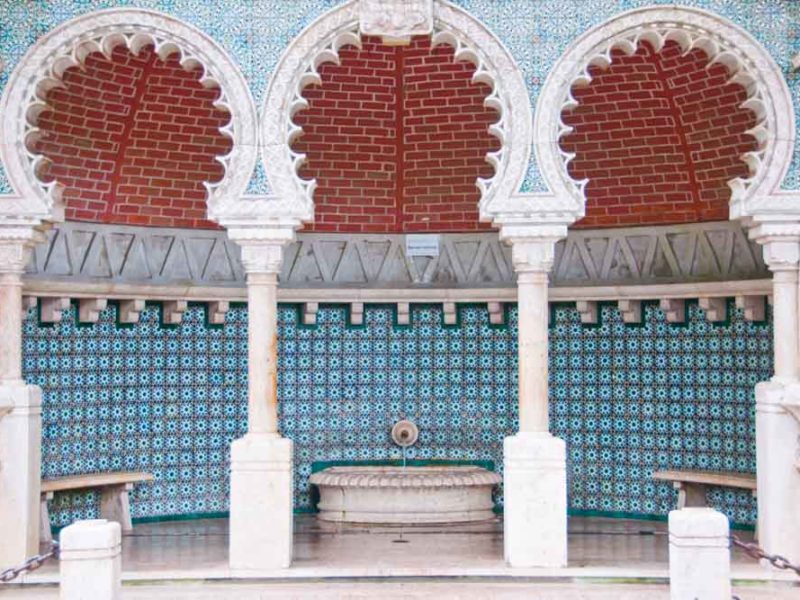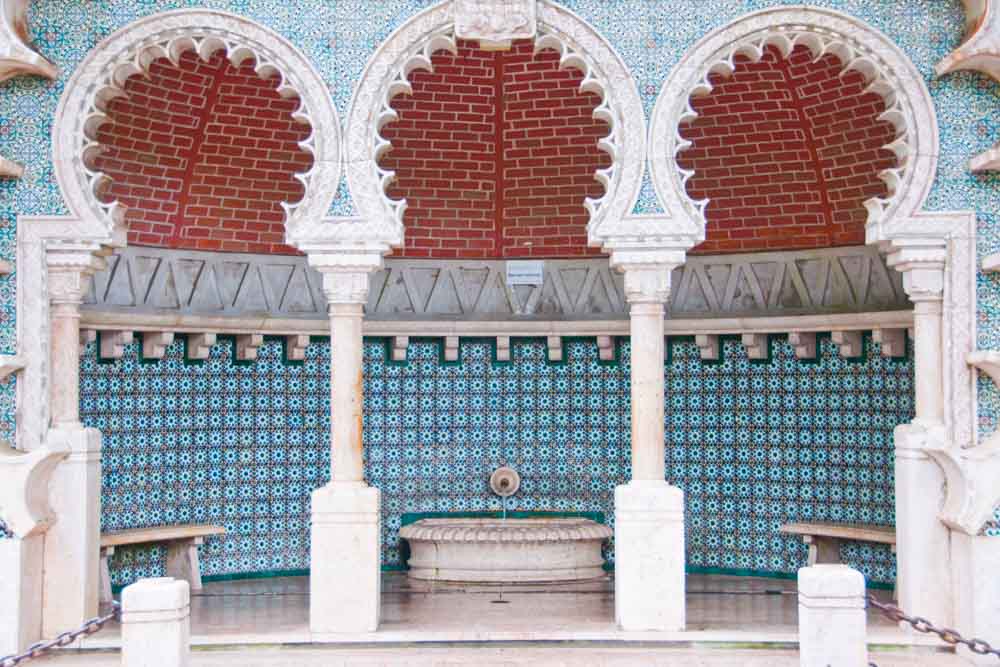 With its exuberant palaces and colourful castles giving it World Heritage status, Sintra is a gem of a Portuguese town that you really shouldn't miss, writes Phil Hawkes.
Lord Byron described Sintra as 'Perhaps in every respect the most delightful town in Europe'.
There's no disputing that Byron and his Romantic contemporaries knew a thing or two about beauty, their poetry heavily influenced by nature and classical architecture. So it's no wonder they found plenty of inspiration in Europe and, in particular, here in Portugal.
These days, Australians travel in droves every year to Europe, taking in what seems like every last bit of Italy and France and Spain, without going the extra step to sample the wonders of Portugal on the western side of the Iberian Peninsula. And it's a shame because it has so much to offer.
Lisbon, for example, is one of Europe's most delightful capitals, a lively city where you can enjoy the gamut of interesting history, unique culture, great food and wine, and brilliant shopping. Not to mention the nightlife, with everything from opera to jazz and the particularly entrancing melancholy song form of fado.
Close to Lisbon the historic town of Sintra is another compelling drawcard, a World Heritage Site offering in-and-out appeal to day trippers, but possessing enough to make it worth lingering a few days longer. The area has been host to human civilisation since the Palaeolithic era, evidenced by fragments of ceramics and utensils discovered here by archaeologists over the years.
From the days of the Roman Empire to its occupation by the Moors, and then the Crusaders in the 11th century to prosperity during the Middle Ages, Sintra has long played an important strategic role as the Atlantic gateway to Lisbon. Many remnants of its colourful past remain fascinatingly intact today.
Sintra's more recent history as a retreat for Portuguese royalty and wealthy Lisbonites, with fine palaces, extravagant mansions and decorative gardens, is also clear to see.
The pine-covered hills and maritime climate made it an irresistible proposition then, and it is still a popular holiday destination thanks to those same hills full of hiking trails and the nearby gold-sand beaches.
Then there's the pretty town centre with its traditional architecture and cobblestone streets (forget about wearing heels, it's all about flat sandals and sensible walking shoes here) lined with cafes, restaurants and boutiques.
A day trip from Lisbon is hardly enough time to enjoy all of Sintra's myriad attractions, but if that's all you can manage you definitely shouldn't miss the opportunity to visit.
If time is of the essence, engage a guide so that you can see all the highlights, with a running commentary revealing the history and colour of the town while you are at it.
Our local guide, Carla, has an understandably impressive knowledge of the area's history given she grew up in the shadow of the iconic Pena Palace. From an early age she decided her life and career would revolve around this amazing piece of Romantic architecture.
We start our exploration at the Palácio Nacional de Sintra. Although there was an ancient Moorish castle on this site, the present building dates back to the 14th century and is a compelling mix of Moorish, Gothic and Manueline styles.
It was in continuous use by Portuguese royalty until the abolition of the monarchy in 1910 and today it is one of the country's main tourist attractions, largely because of its collection of azulejos (glazed tiles), the most extensive in the world; its magnificently decorated rooms; and the two conical chimneys that form Sintra's most recognisable landmarks.
At the Castelo dos Mouros (Moorish Castle), we take in wonderful views over the region from the crumbling battlements that bear a striking resemblance to a miniature Great Wall of China.
Set among the forests, the partially restored castle was built by the North African Moors in the 8th and 9th centuries to protect their fertile agricultural lands, but was conquered by the Crusaders in the 12th century.
Carla then leads us to her childhood neighbour, the extravagant and colourful Palácio de Pena. Commissioned by King Ferdinand II of Portugal in 1842 following his instructions to "create a scene from an opera", it is an eclectic combination of architectural styles including African Islamic and Gothic Medieval.
The epitome of a fairytale castle, Palácio de Pena is the highlight of any visit to Sintra, with its drawbridge, turrets, ramparts and domes.
Pena Park, which surrounds the palace, has an air of mystery about it, especially when the misty autumn weather cloaks the exotic plants, trees and fountains and, of course, the obligatory statue of Ferdinand II.
The king was born an Austrian lord in 1816, and married into the Portuguese nobility with his betrothal to Maria da Glória Joana Carlota Leopoldina da Cruz Francisca Xavier de Paula Isidora Micaela Gabriela Rafaela Gonzaga. Known as the 'Artist King', he ruled Portugal with Queen Maria II between 1837 and 1853, inspiring the Portuguese equivalent of Germany's famous Neuschwanstein Castle during this time.
Our tour of castles and palaces concludes with Palacio de Monserrate. Designed and commissioned in 1858 by an Englishman, Sir Francis Cook, this is the smallest but arguably the most beautiful of the palaces of Sintra, set among subtropical gardens that have been described as a masterpiece of landscaping and botanical engineering.
Exploring the interiors of the palace takes you through a luxurious succession of opulently decorated receptions rooms, from the music room to the Indian living room, the dining room and the library, all of which can be found on the ground floor. The tour also allows visitors to view the first floor, where the private apartments were located.
With the light waning and the evening delights of Lisbon beckoning, this is where many visitors bid the town a fond farewell having seen the 'highlights', but in doing so they would've only scratched the surface of this remarkable place.
No matter how long your stay though, Sintra is an experience not to be missed.
The Details: Sintra, Portugal
The town is only 25 kilometres from Lisbon, easily reached by train or bus from the city. driving there yourself is possible but parking is limited. The best option is a one- or two-day tour by coach, with the advantage of an English-speaking guide.
There are daily flights from Sydney, Melbourne, Brisbane, Adelaide and Perth to Lisbon on Emirates via Dubai. This is the only one-stop service to Portugal.
LEAVE YOUR COMMENT