12 Europe travel hacks that will save you BIG money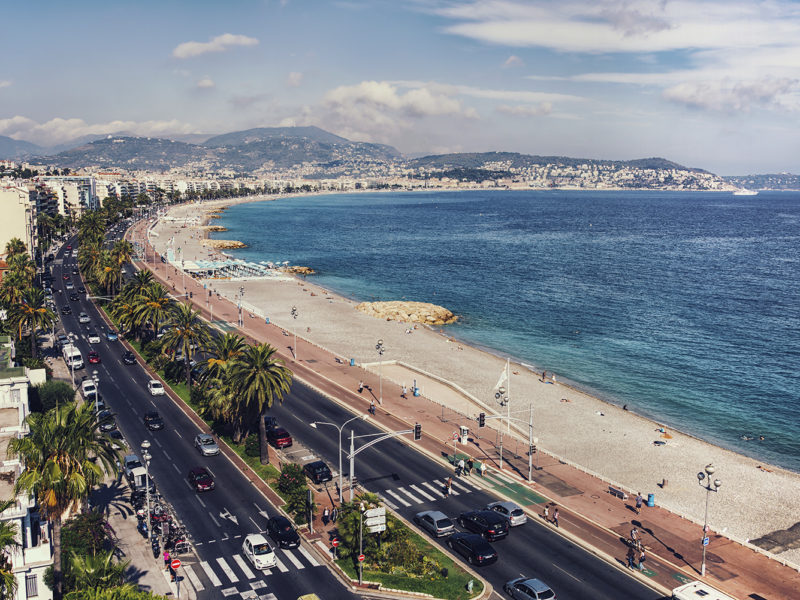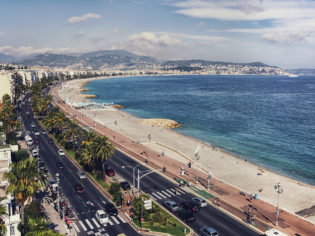 Travelling is an expensive hobby, especially when travelling tourist hotspots in Europe.
But there is hope!
Whether you're headed on a romantic trip to Paris, a meander along the canals of Amsterdam or on a discovery of the castles and estates of Britain's countryside, this is a must-read guide on how to save – BIG time.
Make a list
Here we start a list with making a list, in true traveller fashion.
The first list you should make is of the places you want to visit, this allows correct planning of your holiday to optimise travel from east, to west and north to south. This also allows you to research which method of travel will be most effective: train (and if so can you buy a five- or 10-trip train pass?), coach or plane?
The second list should consist of all the things you want to do in each place. In Paris, you may want to see the Louvre, the Eiffel Tower, take a bike tour and go out for a French degustation. Planning your to-do list means that you are less likely to get stuck in the trap of filling your holiday with touristy (and expensive) activities. This doesn't mean you can't live in the moment while overseas but gives you the option to stay traveller-savvy.
Free museum admission
Do your research on entry to Europe's most famous museums, as most offer free or reduced entry on specific days.
The Louvre offers free entry to the museum on the first Saturday of every month from 6 pm to 9:45 pm, and free admission to under 26s on Friday evenings from 6 pm until close. At €17 euros a ticket, this is a saving of close to $30 per person. The Prado Museum in Madrid also offers free entry to its collections from 6 pm to 8 pm Monday to Saturday and on Sundays from 5 pm to 7 pm.
Other museums including the Berlin Wall Memorial and the National Gallery in London always have free entry and are well worth your time.
Skip the hotel
Hotels, although delightfully convenient and reminiscent of luxury holidays, can cost you the earth in a main city in Europe. Other alternatives, such as Airbnb, youth hostels and campervans can save you a motza, and can even offer a more authentic European experience.
Airbnbs to look out for are the ones with rave reviews, close to the main amenities. Try and stick to places that have a 'superhost' status; this means that the host is not only experienced in the game, but they also have been really well rated by their previous guests. If you pick a humble, but well-kept place, you are bound to save $$$.
Hostels, with both shared and private rooms, can cost just a fraction of the price of a good hotel. Try Hostel One Camden in London, The Yellow Hostel in Rome and Coco Mama in Amsterdam.
Campervans, although not ideal when city hopping, are the best way to visit the countryside, especially in places like the United Kingdom, France and Switzerland. Spaceships' compact and easy-to-drive campervans are an ideal place to start, with a bed, fridge and cooking gear all in the back. Only setting you back around $100 a day, these are the best combination of bedroom and transport.
Pack a picnic. Every. Damn. Day.
Eating, perhaps the best part of any European holiday, is very expensive.
Most meals out cost an excess of $30 per person at a restaurant, and when you think about the fact that eating is necessary more than once in a day, the money mounts quickly.
The best practice to exercise is packing a picnic lunch, with a collection of items purchased at the local grocery store.
In France, pack some fromage and jambon to put on a baguette, in Spain pack some chorizo and cheese or in Malta just grab a few 60c pastizzi, and sit yourself in a glorious park.
This not only saves money but allows you to soak in the ambience of your locale.
Join the National Trust
Picnics are best had in the gardens of historic estates, whilst you admire outdoor fountains in the foreground of period homes.
These estates can be found all over Europe, particularly in England, Ireland, Wales, Scotland, Italy and the Netherlands. To enter these estates costs between $20 and $40 per entry, and can add up to be an expensive experience.
Joining the National Trust in Australia, however, means that you can pay a one-off fee (of $110 for adults, and $90 for concession) for a yearly membership. With reciprocal visiting arrangements with heritage organisations in other countries, membership allows access to 800 heritage sites outside of Australia.
An added bonus is that these estates are also a great place for learning about the history and culture of the country, as well as an excellent photo op.
Free activities
Every single city or town in Europe has a range of things to do that are absolutely FREE.
These are often activities in the natural environment: go for a hike in the Black Forest in south-west Germany, float down the fast-flowing, turquoise waters of the river Aare in Bern or go for a swim on the pebbled beach of Nice.
Hire a bike
Not only reserved for the streets of Amsterdam, bike riding is a great way to both see a city and get around it.
Hiring a bike, at around $20 a day, is a great way to avoid paying for buses, cabs, trains or trams.
Also, let's cut to the chase: while travelling in Europe the exercise certainly wouldn't go astray.
You can usually hire bikes from local bike shops, or from mobile, dockless bike hiring platforms such as Santander bicycles in London.
Check out Airbnb Experiences
Not always the cheapest (although sometimes they are!) Airbnb Experiences offer authentic, locally run and reasonably priced experiences. Ranging from equestrian tours through Tuscany to cooking classes in a home kitchen in Paris, there is something for everyone on this app.
These experiences are usually far superior to the heavily tourist-centred activities found in main cities, and for the same price often offer a lot more.
Research passes in each city
Passes, be it for a collection of museums or for travel around a city, can be a great way to save money.
Some notable passes are: the I Amsterdam card, which you can buy in iterations of 24, 48, 72, 96 and 120 hours from between $95 to $180, offers free access to 60 museums including the Rijks and Van Gogh museums, a free canal cruise and free public transport; the Eurail pass (for international travel between European countries via train); and the London Pass, which allows access to 80 famous attractions across the city with iterations ranging from one day for $123 to 10 days with travel included for $429.
Make sure that you are only purchasing passes to places you actually want to visit (remember your list!). These passes are not ideal if you were only looking at visiting the Rijks museum on your trip, but got roped into all the others because they seemed like good value.
Don't frequently withdraw money abroad
Avoid costly ATM withdrawal fees on your travel money card by nabbing your cash while still in Aus.
Carrying wads of notes abroad can be daunting, so if you do have to withdraw cash, make sure you do a week's worth at a time. Or alternatively, try to shop and eat at places that deal only in Eftpos transactions.
Also investigate cards that offer money back on ATM fees, even overseas. ING offers money back on ATM fees globally, if you meet the minimum requirements of the card ($1000 deposited and five transactions made each month).
Make sure you claim your GST refund!
If you're an avid shopper, make sure you keep all your receipts – you can claim the tax back at the airport on your way home!
Make sure you have your forms and receipts stamped by each country's officials before departing, and when heading home ensure that all mentioned products are accessible in case the officials need to see them.
Claim for delayed or cancelled flights
When scooting around the Continent on one of its countless budget airlines, don't tolerate any delayed or cancelled flights or transfers without checking to see if you can get your money back; the EU's EC 261 regulation means that you're entitled to compensation if you're delayed or experience a cancellation (see below).
It's a little-known fact that you can claim a sizeable chunk of your flight costs back (1500km and less €250; 1500km – 3500km €400; more than 3500km €600) in Europe or even when travelling with a European airline from an airport outside the EU. Even if you are aware of this nifty bit of EU legislation you may think it's not worth the effort, but filing a claim takes as little as two minutes using AirHelp.
Plug in your dates into the online compensation checker, and if you're eligible the team at AirHelp will set to work sorting out your claim and you'll receive the Euros posthaste. It'll the stress out of waiting around an airport for a delayed flight; you could even splash out on a Champagne lunch safe in the knowledge that you're due an unexpected windfall.
You're entitled to compensation if:
In case of a cancellation, you were notified of it less than 14 days before the flight.
You have a confirmed flight reservation.
The disruption occurred in the last 3 years.
The reason for the flight disruption was within the airline's control.
If you took a replacement flight, your new arrival time was significantly different to your original flight.
LEAVE YOUR COMMENT