Italian Chef shares top 'underrated restaurants' in Italy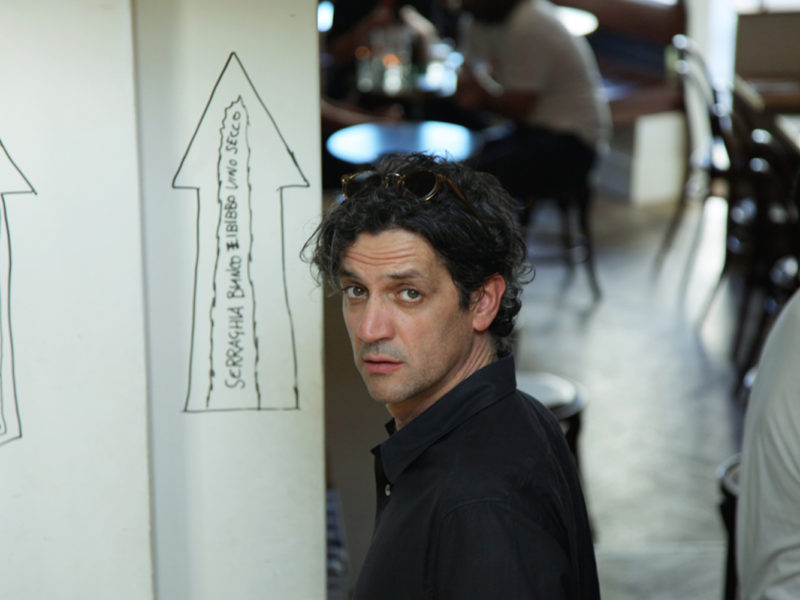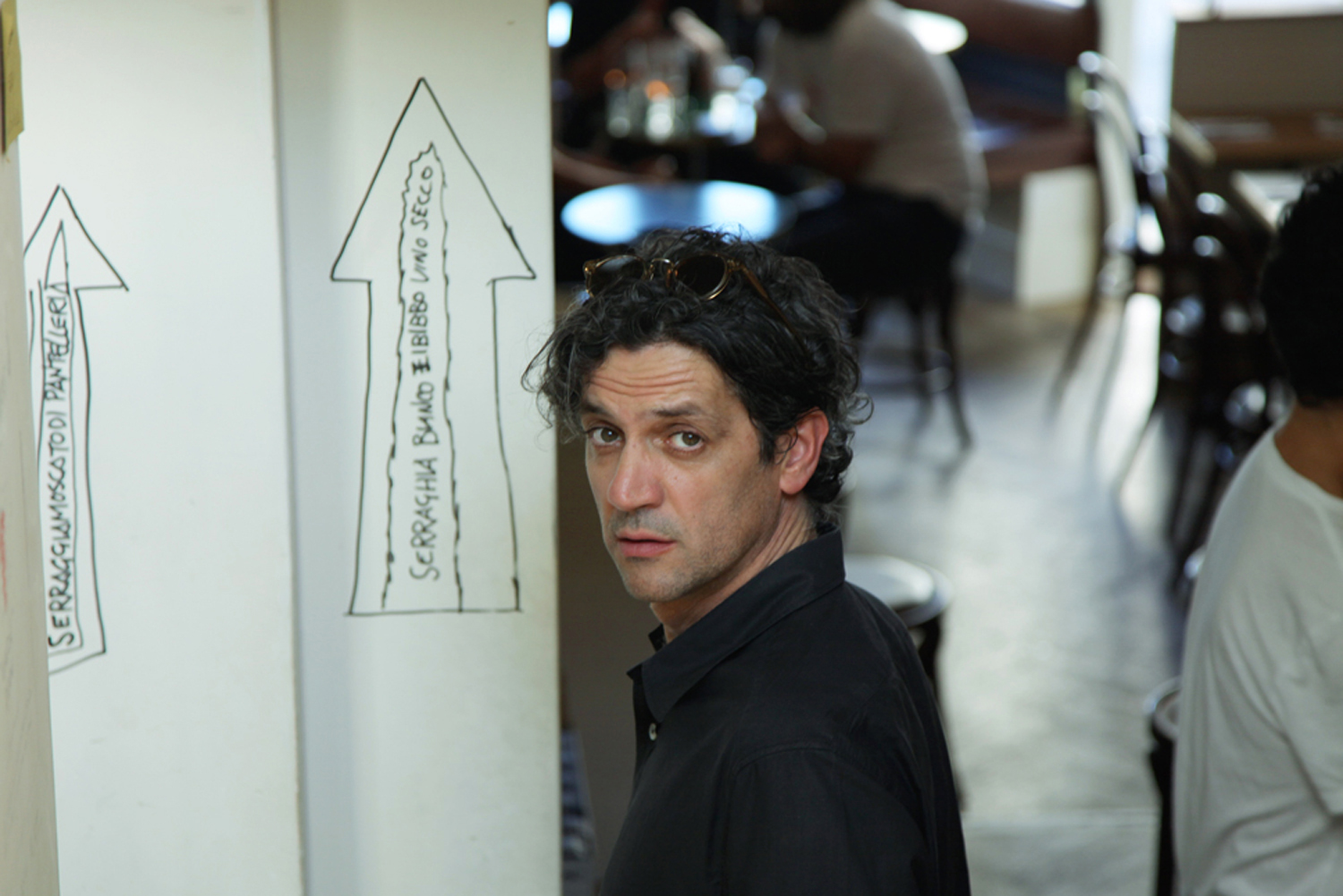 The master of casual but sophisticated Italian dining, Enrico Paradiso has a soft spot for some underrated Italian restaurants and fine 'free wines'.
Here, he shares his secret Italian eat and drink spots with International Traveller…
IT: What's it like going back to Italy for a restaurateur. What do you see as trends or fresh ideas?
I don't think Italy really runs by trends; it's not the United States, it's not England, it's not Australia. History, tradition and places that are iconic are basically what going back to Italy's all about.
I don't go back to Italy to check out the latest restaurant or newest trend in food. I see London and New York as places where Johnny, or maybe Marco [Enrico's brother Giovannni and business partner Marco Ambrosino], and I go back to see what the latest trend is, what the latest design is, or where the hottest restaurant area is. Italy is going back to feeling what food's about.
That's one thing that I find important when going back to Italy – it's getting back in touch with being a restaurateur, because in Italy places are still run by the restaurant man. Front of house is still really important. And that, to us, is the true sense of being a restaurateur, which I think has been lost, been blurred and greyed over lately.
IT: So, if you were speaking to some mates and they were going to Italy and they asked: What are the restaurants that you think everyone has to have a meal at? What's your pick?
There's one that we go back to time and time again: Rovello 18, on Via Rovello Milano. To us it is the quintessential Italian restaurant. It is driven by a front of house husband and wife team, Gualtiero and Cinzia. Cinzia used to be in the kitchen but now the son Bikelle runs the kitchen. Gualtiero has the most infectious laugh and an amazing palate when it comes to wine.
You get food on a plate which has been derived from whatever you think Italy's about; produce, gardens, flowers, smell, touch, feeling, character – all those five senses, are on that plate. Rovello is not fine dining, it's Milan. Anybody who's anybody in Milan will go to Rovello 18, for not only what I think is some of the best food, but also for the best risotto in all of Italy.
There's a pizzeria, Cave Ox, in Sicily, in a town called Solicchiata, which is up on Mt Etna, probably about 400 or 500 metres from the summit. It is one of the best experiences you will have eating a pizza in your life, and it's all vegetarian!
There is actually something quite romantic about going to this place. If you think about a place that looks like an old espresso bar, like something that you'd find in Leichhardt or Carlton, with kids at night running around. This is the beautiful juxtaposition of the whole thing. There's a bubblegum machine up on the counter, and this guy, Danielle, has probably got the best natural wine cellar in all of Italy and serves what might just be the best pizza in Italy – it's amazing. To me it's in a setting which doesn't belong, it just cuts down every elitist sommelier, wine writer, wine critic, food critic, to their knees.
There's another one in Milan which I really love where Johnny and I always go. We've been going there since the early 1980s. It's called Taverna Moriggi, which is a place where all old waiters will go to die.
If we turn 60 and 70 and we're still waiters, and if things get really bad, that's where we're going to go. Taverna Moriggi has been around since the late 1800s and it's not allowed to be touched because it comes under the National Trust of Milan.
It's a great lunchtime place. At night there might be two full tables, some nights it might be completely full, but it's a big lunchtime place for local Milanese. You might get lucky and there will be a couple of things on the menu, or you might be even luckier and he might have three or four things on the menu that day. There's an old bar as you walk in to sit at and have a glass of wine, eat if you want to eat, don't eat if you don't want to eat.
They've got a great cheese and salumi list. I don't think the furniture's been touched for about 60 or 70 years, but it basically encapsulates what lunchtime in Milan is about. It's not about trends, it's not about what's hot and what's not, it's not about models, it's not about designers. It's just about food from 40, 50, 60, 70, 80 years ago. It probably would've been exactly the same all those years ago too.
IT: And you're a big fan of natural wine. What's the attraction?
We wanted to be part of free [preservative and additive free] wine because we believed wine should be made the way it's always been made. We truly believe that wine is not an elitist commodity; we believe wine can be great one year, and can be crap the following year. That's the whole premise of free wine; it's not engineered. People feel safe and so they have a vintage 2000 wine that they want to taste the same in 2007, which is fair enough but we don't believe in that.
IT: So if you were to say to mates, Here are three free wines to experience, what would you suggest?
Sasha Radikon in Friuli right up near the Slovenian border. His philosophy is true to his wine, his generosity. The way he treats wine and people, I think is the same. He is amazingly welcoming and open to people, and he treats his wine the same way.
Arianna Occhipinti in Sicily is probably one of the first female national wine producers in Italy. Her passion, her humour, infectious laugh. She is so much fun and her wine is also… it's feminine.
There's another one, Josko Gravner, he's also right up on the Slovenian border. He'd probably be on the complete opposite end as being very sophisticated. He probably is the godfather of natural wine up in Friuli and has a real sense of sophistication about his wine.
Frank Cornelissen's Magma is one of our most favourite wines. Frank is a Belgian who moved to Sicily about 10 or so years ago and started making wine. He's much more a clinician when it comes to wine, almost like a laboratory. His winery is amazingly, perfectly spotless, almost like a Ferrari workshop. It's like drinking years of Mt Etna lava. If you can just imagine lava, barren, birds, land. And giving that sense of ripeness once the vegetation grows back, that's what it's like. It's like freshness back in your mouth. That's how I describe his wine.
IT: So how do I get to taste all these wines?
Just ring up. All these guys are like that, you give them a call and say, "I'm going to be here this afternoon or tomorrow morning". It's no problem, though some are a little bit harder to catch than others.
Enrico and Giovanni Paradiso, with good mate Marco Ambrosino, run casual Italian eatery Fratelli Paradiso, and wine bar 10 William St, which features 'free wine' from Italy. Both are in Sydney.
Fratelli Paradiso: 2-16 Challis Ave, Potts Point, 02 9357 1744 fratelliparadiso.com
10 William St Wine Bar: 10 William St, Paddington, 02 9360 3310 10williamst.com.au
Enrico's Picks
Restaurants
Rovello 18: Via Rovello 18, Milan +39 272 093 709
Cave Ox: Via National 159-95012, Castiglione di Sicilia, +39 942 986 171, caveox.it
Taverna Moriggi: via Moriggi 8, Milan, +39 280 582 007
'Free' Wines
Radikon Wines: loc. tre Buchi, 4, Gorizia, +39 327 458 7200, radikon.it
Occhipinti: Via dei Mille 55, 97019 Vittoria (RG), Sicily, +39 339 738 3580, agricolaocchipinti.it
Josko Gravner Wine: gravner.it
Frank Cornelissen: Via Nazionale, 281/299, 95012 Solicchiata, frankcornelissen.it
LEAVE YOUR COMMENT